BFI SPOOKS UP DAY ONE RECORD
BOLD PLANS FOR ONLINE SERVICE…
LIONSGATE BARES ALL FOR MIKE
KALEIDOSCOPE MAKES A FLAP WITH KING
BLOCKBUSTER LAUNCHES DIGITAL MAG
SITE OF THE WEEK
TWEET OF THE WEEK
TRAILERS OF THE WEEK
---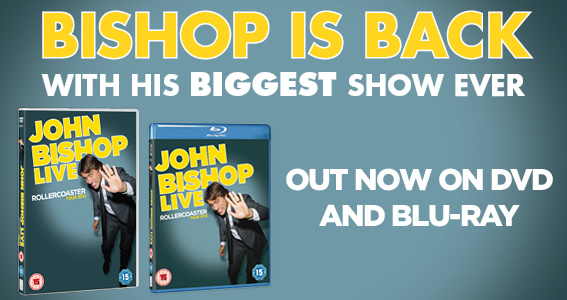 ---
If you can't read this newsletter or see the ads, please click
here
It Was A Good Week For…
Bond, making big bucks, and the BFI, with its Ghost Stories…
It Was A Bad Week For…
Anyone digital on demand service which isn't Sky, after the broadcaster inked an exclusive deal with Universal…
We at The Raygun always like to start with some good news, and while the latest Bond has been breaking records across the theatrical business with its box office-busting performance, it's good to know there are one or two home entertainment records being broken too. Aided by seasonal Halloween business, the BFI has enjoyed its biggest ever day one in sales terms with its Ghost Stories, no mean feat given that it's a five-disc set. Its day one performance was helped by impressive online orders and helped propel the title into the Official Charts Company Top 30. The BFI's Phil Roberts said: " We pitched the Ghost Stories series as one of the most sought after gems from the BBC archive and pre-orders and week one sales proved this spot on. Along with the success of The Devils it demonstrates that the market for the kind of rare British film and TV that BFI DVD specialises in is as strong as ever. The box set is the perfect gift for cold winter nights and we expect stronger sales in the lead up to Christmas."
The Raygun was only just discussing the number of different on demand, streaming and download services with one of the key players over the weekend and, lo and behold, hours later, news arrives from the BVA about a new initiative with which it was been closely involved. The Content Map is a new website which is aiming to help consumers sort out the legal from the illegal when it comes to digital content. The site, http://www.thecontentmap.com, aims to act as a portal for legitimate services across entertainment industries, taking in films and TB as well as games, music, books and even sports broadcasts. Based on the BVA's own original video landscape map, it offers links to some 150 sites, including around 20 in and around our industry and has taken months to put together. It has already benefited from PR coverage and, with more still to join, it is hoped it will become the essential tool for finding legitimate content. BVA director general Lavinia Carey said: " Lavinia Carey, Director General of the British Video Association, said: "Innovation in video entertainment platforms is being driven by the same impetus that has propelled the rate of change across all creative industries – digital technology and improving broadband speed and reach. The Content Map will be a valuable tool to guide users to video services that most suit their needs and life-styles."
---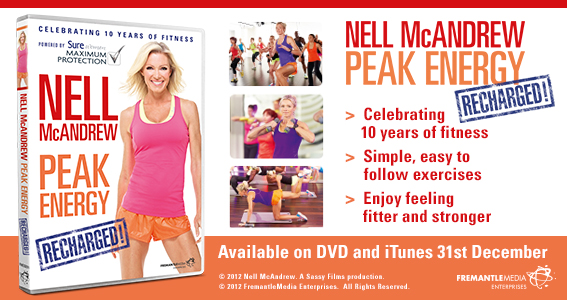 ---
Talking of online services, we note with interest that Artificial Eye is giving a renewed push to its sister Curzon On Demand operation, under the banner of Bold Visions. Kicking off today (November 9) with the release of Alps, the season will see day and date releases at Curzon's own cinemas and via its On Demand site. It continues through to January, and will be publicised through Curzon's own network, as well as PR and social media channels. The company's ceo Philip Knatchbull said: "At Curzon, we believe that windows between the cinema and home release are outdated. We believe that film-goers want to choose for themselves how to watch a new release. With the new internet connected and smart TVs - our audience increasingly have excellent systems at home. The way we see it - people can choose to watch a film in our public cinemas, or they can choose to watch the same film on the same day from their 'home cinemas'. Our home cinema service has continued to grow in terms of revenue since our launch event in April - and our simultaneous releases of the likes of the Palme D'Or nominated Holy Motors and the seven times BIFA nominated Berberian Sound Studio have been amongst our most successful titles on the service."
Before we head off in to some Q1 business, it's worth noting too that Curzon is continuing to expand its cinema brand, and is also heading out of the capital and up the M6 to Knutsford, Cheshire (as in Knutsford Services, for any old ravers or football fans out there). It will be taking over programming and control of the Knutsford Civic Centre and Studio Cinema, refurbishing the venue to fit in with the rest of the chain…
Q1 business now and one company expecting not just a big three months early in 2013, rather its biggest quarter ever, is eOne. With the final tale in The Twilight Saga leading the way (it's due for a high profile theatrical release next week, in case you hadn't noticed), it's easy to see why the company is facing the next 12 months with such optimism. The company's line-up kicks off in January with the release of The Sweeney, the Vertigo-produced brand new take on the classic crime show, given further impetus via the presence of stars Ray Winstone and Plan B, aka Ben Drew, and director Nick Love, himself DVD gold. Winstone is also there in Ashes, a DVD premiere that is a cut above many of its contemporaries, boasting a great cast and even Coldplay are involved as producers – it will be launched with a high profile screening event. Also in January, comes Golden Empire, one of those Mongol-based adventures so beloved of the DTV sector, as well as Black Eagle. Moving in to February, there's The Perks Of Being A Wallflower, the Emma Watson starring tale that boasts an impeccable word of mouth. Lay The Favourite boasts an impressive ensemble cast, while Mass Effect is an animated actioner based on the bestselling game franchise, it will be further boosted by tie-ins with the games publishers. In terms of children's product, Peppa Pig, starring in The Holiday, a set of four brand new connecting episodes, still dominates the pre-school landscape and is still a hugely lucrative franchise. Room On The Broom will be familiar to anyone who's got kids, and comes from the same team as The Gruffalo. It follows the same formula as the filmed version of that tale too, airing on Christmas Day as a key part of seasonal telly, ahead of DVD release. At the opposite end of the spectrum after this, comes Reign Of Assassins, a John Woo-helmed film starring Michelle Yeoh. The Sapphires has just opened theatrically and will benefit from starring everyone's current favourite comic talent, Chris O'Dowd.
---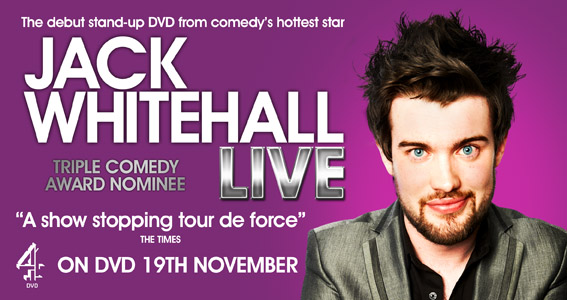 ---
eOne's two biggest releases of the quarter see one franchise returning and one film that rivals some of the biggest sci-fi hits from the past few decades. The latter is, of course, Looper, one of the biggest films of the year, certainly one of the biggest non-sequel or franchise hits of the summer and one that's still playing and has already passed the £10 million mark in terms of box office receipts. It's certainly far beyond original forecasts in terms of receipts, and will and has bags of home entertainment potential, following in the footsteps of recent comparables such as Inception. It's due on February 4 and is likely to come in special, tradewide lenticular packaging. The company's head of sales and marketing Matt Brightwell said: "2013 which is set to be a very exciting year for eOne and we have an incredible line-up. Q1 will be our biggest quarter to date! We've got a fantastic and diverse range of releases, whether it's the epic conclusion to the global phenomenon The Twilight Saga (The Twilight Saga: Breaking Dawn – Part 2), the action-packed number one UK box office hit (The Sweeney), the sensational five-star sci-fi action-thriller (Looper), the break-out comedy sensation (The Sapphires), the new animation from the team behind the Gruffalo (Room on a Broom) or Emma Watson's new film (The Perks of Being a Wallflower). We will deliver impactful and noticeable marketing campaigns which will ensure that our titles sell and contribute to the continued eOne growth."
To the rather swish health club and gym atop London's Carlton Tower Hotel in Knightsbridge for a launch of a new fitness DVD, Peak Energy Recharged, featuring fitness queen Nell McAndrew, celebrating her 10th anniversary fitness releases. This is her fifth, and is something of a unique production. The title is effectively being produced by Nell herself, who has pooled talent and partners she's met over the years to work on the release with her. The title was shot by one of the most experienced names in the business, Steve Kemsley at Sassy Films, and is being distributed by Fremantle Media, which is bringing its sales expertise and industry knowledge and marketing nous to the title. We eschewed the workout led by McAndrew for assorted journalists from publications such as Take It Easy, Mail Online and Zest, instead preferring a cup of tea and a chat with her. "It's a huge risk," she said. "I got to make it how I want to and promote it how I want to. I'm learning a lot and I've got some great support on the sales and distribution side." From Fremantle's perspective, the company's Julia Rich said, "It's been a pleasure to work with Nell on her new fitness DVD. She is such a professional, really hardworking and very credible in the fitness world. This is a DVD for the modern consumer who believes that staying fit and healthy is important and they are interested in a long-term approach with a workout programme that has lasted through all the trends and changes in the market."
---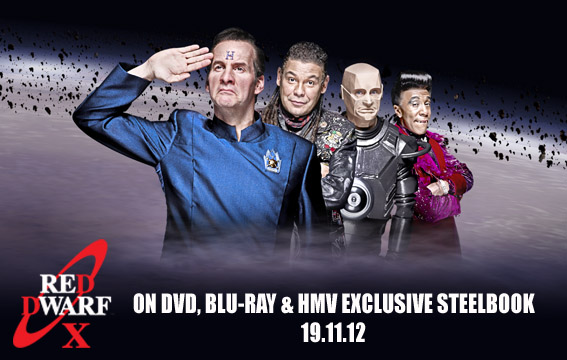 ---
Meanwhile, HMV's flagship 150 Oxford Street store is going to be the scene for plenty of activity in the coming weeks as the big releases pile up and there's plenty planned in-store. This week saw cycling superstar Mark Cavendish riding in to town to sign copies of Born To Race, a documentary that looks at the life and career of the champion racer. It's part of a flurry of activity that includes plenty of games events too; next week sees a Call Of Duty: Black Ops II official launch at the store. One fan is so keen to get his hands on the game at its midnight opening at the London store that he started queuing outside the shop almost six days ahead of its launch. He's being given "24 hour store access for any personal needs".
Hundreds turned out for the Cavendish signing. We'll have an image up on our website shortly, but in the meantime, HMV's Gennaro Castaldo said: "We had a lot of fun with what proved a highly successful signing by Mark Cavendish, who was promoting his excellent new DVD out on Universal. Universal were their usual very supportive selves as were Consolidated PR, who did a really good job getting the word out and generating coverage around it. In all we must have had close to 300 fans - mainly earnest cycling enthusiasts, as you'd expect, but some brought their kids along, so there was a nice father/son bonding thing going on as well. Even Andy Anderson turned up to get a signed DVD, so it must have been a special event. Despite the large attendance it was all very relaxed (we couldn't help playing Kraftwerk's Tour De France in the background), and Mark himself turned out to be a particularly lovely, down to earth guy, who we're now all even bigger fans of at HMV. So big thanks to him and also to his manager Simon Bayliff."
Anyone with an interest in event-style launches should keep an eye out in the West End of London on November 26 as Lionsgate's Magic Mike comes out. And anyone with an interest in the male form would be even better advised to keep 'em peeled, as the company is sending out a team of male strippers to raise, er, awareness of the release. It's part of a cheeky campaign that will include TV and online ads, as well as further spots in the female and gay press as well as outdoor. Commenting on the stunt, Lionsgate's Kaz Mills said: "On the day of release, a gorgeous clan of professional male strippers will be taking to the streets of London for a Magic Mike inspired performance, flash mob style. The boys from the Dream Idols will be hitting the streets for some impromptu performances and to spread the word on Magic Mike. The Dream Idols will also be visiting some very lucky media houses to deliver journalists their own copies of the film and it will be topped off with a special screening held on the night for competition winners and bloggers, alongside a special real life Magic Mike' performance – this will be one screening that no one will forget."
---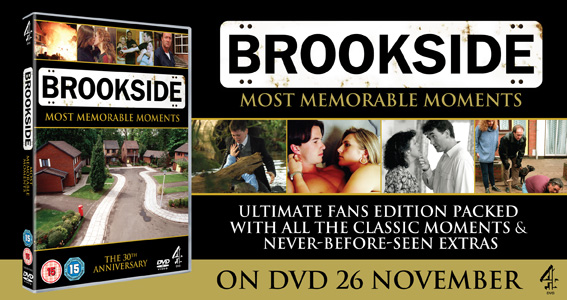 ---
More marketing news now, and the next few weeks sees most of the companies in our business, studios and independents alike, releasing some of their biggest titles of the year. Take Kaleidoscope, which will be releasing The Penguin King on Monday November 19. The title is one of the biggest ever released by the indie, and it has put together a suitably sizeable campaign. The company's Clare Dundrow said: "An exciting multi-media campaign for The Penguin King kicks off on Friday November 16 with a three-week TV campaign across ITV, C5 and a targeted selection of satellite channels. Supporting the TV will be an extensive online push with My Movies, targeting kids as well as adults and kicking off at the start of the key gifting period is a London Underground 4 sheet campaign across 125 sites. Running simultaneously, our staggered press campaign launches across a three-week period, comprising of a number of key female publications aimed at parent gifters. We've planned the whole campaign to support retail and drive awareness at release to early December. David Attenborough is never short of profile, but we're perfectly timed to ride the wave of his 60th anniversary in broadcasting, coupled with the fact you'll be hard pushed to find anyone who doesn't find penguins cute. We're positioning this as a family film, something that everyone can snuggle up on the sofa and watch together from kids up to grandparents."
Deal news now and one of the most interesting pacts of the week comes from children's specialist Abbey. The company has signed on the dotted line with the McLaren Group for the UK home entertainment rights to Tooned, the animated series featuring the adventures of racing drivers such as Lewis Hamilton and Jenson Button, who voice themselves. The first release under the arrangement is due out on December 10, the programme has been airing on Sky Sports' F1 channel. Abbey general manager Dan Harriss said: "Everyone at Abbey is delighted to have signed the agreement for the brilliant Tooned. It is a fantastic series with hilarious scripts and state of the art animation, which children of many ages and Vodafone McLaren Mercedes fans will love. We are very much looking forward to working with McLaren to make Tooned the major success it deserves to be." McLaren's Ron Dennis added: "Tooned is the result of extensive market research carried out by McLaren, which John Allert, our Group Brand Director, and I then analysed carefully together. It's an exciting and creative concept that addresses the insights gleaned from our research in a very innovative way. I'm confident that the opportunities it presents will be extensive. Creating a more demographically accessible 'face' for McLaren will help our brand appeal to a wider audience whilst also fostering increased brand loyalty. McLaren has always aimed to be pioneering in everything it does. McLaren Animation's remit and objectives are therefore consistent with, and complementary to, the ethos of continuous innovation on which the McLaren Group has been built."
---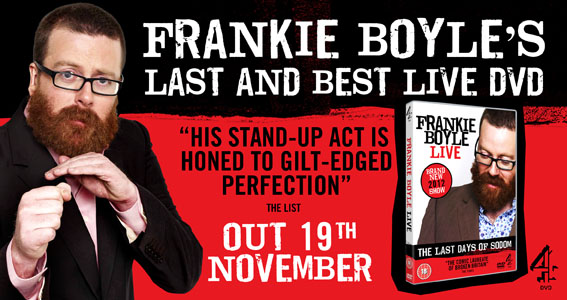 And of course we couldn't go a week without some news of a major deal being done in the digital arena and Universal has forged an alliance with BSkyB and signed an exclusive deal, giving the broadcaster, among other things, first pay TV rights to the studio's films for what is believed to be up to five years. It sees BSkyB and its Now TV service taking on the likes of LOVEFiLM and Netflix and follows on from a similar deal with Warner. It effectively gives Sky's channels and services a year with Universal films before they go to other services.
Rental giant Blockbuster has moved into the world of digital publishing with the launch of its first, eponymous digital magazine. Available for iPad and Android tablets, as well as Kindle, it's free and includes all sorts of entertainment news, reviews and features, moving from theatrical releases through to DVD and Blu-ray as well as games. And as well as content, the magazine, created by Blockbuster itself, makes it easy for customers to click through to the retailer's own website, add titles to their rental lists, pre-order and use the click and collect option. Blockbuster's head of online Malachi Simons said: "2012 has definitely been the year of the tablet and we're very proud of our new digital magazine. We believe that this is one of the best free magazines on the market and a great way for customers to stay up to date with the latest movies, games and trailers - there are over 50 titles featured in issue 1 alone. We believe it delivers content in an exciting and visually impressive style which will continue to develop over the coming issues. Our aim is to deliver the biggest digital movie and game magazine in the UK." iPad users can see it here, Google Play here and Kindle here.
Remembrance Sunday sees the launch of Blitz And Bananas, a feature set in the south east of the country during World War II, based on reminiscences of those living in and around London and Kent. Smartly, the title is being released at 11.11am on the Sunday, and, intriguingly, it's being released through the Distrify platform, with half the profits from its digital box office going to the British Legion's poppy appeal. David Wilkinson, chairman of Guerilla Films, said: "Blitz and Bananas could become The King's Speech of film projects in the community. The internet and digital distribution have changed everything and made filmmaking much more democratic. It gives filmmakers a chance to tell very personal stories to much bigger potential audiences around the globe."
And we'll end with news from America, where, as we're certain you've seen already, the recent election was presaged by Hurricane Sandy ravaging the East Coast of the country. "What's that got to do with the video industry?" we hear you ask. Well, spare a thought for UK industry staffers who were over in New York holiday. Take, for example, Kaleidoscope's Matthew Kreuzer, who had to move at least three times to avoid the hurricane and its disastrous effects, including a crane nearly collapsing on a hotel he'd been staying in and an explosion at a power station. Momentum's John Carey was trapped for almost a week too. And it's not as if they got to enjoy the high life either: conditions meant they and their respective partners and families were pretty much housebound. Carey managed to work his way through the first four seasons of House…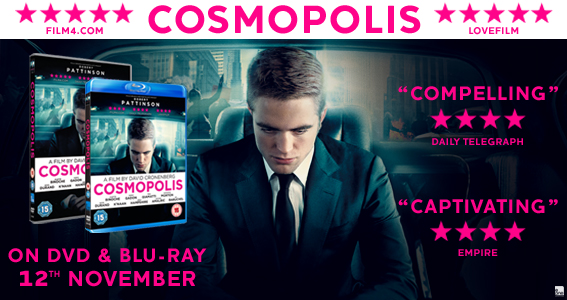 "We continue to approach it case by case, but we are moving in that direction. What we're trying to do with UltraViolet and some of our other plans is to try and the make the choice between rental and sales [to consumers] viable on both. We're trying to make the experience easier and better for both. And we think pricing will follow the convenience and demand."
Warner chief Jeff Bewkes, outlines his company's changing window strategy, highlighting the two-week exclusive EST windows on some of its recent releases…
"It's really about finding the right model for the right film … [while keeping] relationships with all our retail partners in the right balance. We'll be doing more and more of that."
Lionsgate's Steve Beeks discussing, you guessed it, windows… He also said that retailers hasd "re-embraced packaged media" with its release of The Hunger Games.
"It's an exciting time for intellectual property owners. We're in business with Netflix and we're in business with others and new entrants in the marketplace. We are engaged in discussions in a number of directions about that."
Disney's Bob Iger discussing ways to boost business, touching on, among other things, windows…
Records have been tumbling this week as James Bond continues to dominate at UK cinemas. With more than £57 million (and counting) taken at UK cinemas, it's now not only the biggest film at UK cinemas in 2012, it's also the biggest 007 film ever in this country. New entries included Silent Hill: Revelation (just over £1 million), Fun Size (more than £410,000) and Rust And Bone, with £252,099.
We mentioned Altitude Films in these very pages recently, it's the new operation that includes former Optimum and Studiocanal chief Will Clarke among its chiefs. Well, it has now announced its first sale, with Momentum acquiring the UK rights to The Good People, a tale set in Ireland that blends horror with a home invasion plot, and has been described as The Strangers meets Pan's Labyrinth. Momentum's Robert Walak said: "Corin Hardy's breakout project, The Good People, is an exciting and chilling adult fairytale which will have resonance with UK audiences and complements our distribution slate. Momentum has a track record of handling these genre films very well."
A interesting tale surfaced this week, one all the more timely given the current success of the aforementioned, product placement-friendly Skyfall. The story concerns current US box office hit Flight, starring Denzel Washington as an alcoholic pilot (hey, it does happen). The film got off to the proverbial flying start, although two companies, Budweiser and Stolichnaya, would riser see it, or at least some elements, grounded. Seems as if Washington imbibes some of their product while on duty, and they ain't too happy at being associated with people drinking heavily. It's a bit late for that, you might say, but they're serious: they want their product removed for, among other things, the DVD release. One snag, however, seems like you can pay to get your product in there, a la Bond, or you don't get a say: filmmakers can use whatever they want in films...
The news that has dominated the film world this week is that Mark Wahlberg is set to join the cast of Transformers 4, in a deal announced by a gushing Michael Bay. The news has been met with the predictable barrage of remarks about the director, ever the target of online snipes from assorted bloggers…
This week on our own website, a look at the LFF with comments from interested parties involved, the best box sets ever, all our regulars and loads more…
www.theraygun.co.uk
…
The newest take on Sightseers…
Metrodome has this for the UK, not for the faint-hearted…
The one the Internet's been talking about this week…
A new take on a classic from the nasty era…