ERA AGM FOSTERS FURTHER COLLABORATION
VIDEO RESPONDS WELL TO ERA MANIFESTO
"SUPPLY CHAIN NEEDS URGENT ATTENTION"
EXCLUSIVE WINDOWS "ARE DESTRUCTIVE"
PERFECT STORM FOR UNIVERSAL
SIGNATURE HOGS THE LIMELIGHT…
…AND SIGNS STRONG QUARTET
BVA EXPLAINS THE DIFFERENT FORMATS
NOTTS MAN SCORCHED FOR CINEMA FILMING
SPECTRE OF CAMCORDING LOOMS LARGE
ON THE RIVIERA, IN HACKNEY
MANGA RESURRECTS DRAGONBALL
STUDIOCANAL MANS THE BARRICADES…
NETWORK CELEBRATES ITV'S BIRTHDAY
LIONSGATE'S MUDDY GREAT FUNDRAISER…
…AND HALLOWEEN QUIZ RAISES CHARITY CASH
AMAZON UNVEILS LATEST PILOTS…
NETFLIX HAS THE SECRET OF SERIAL VIEWING
---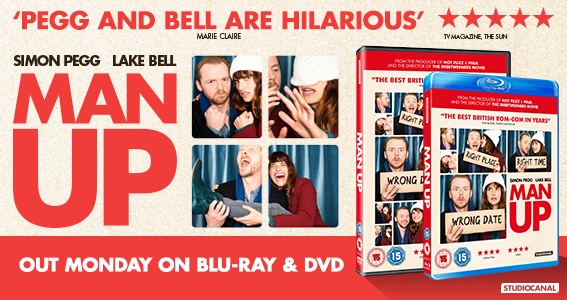 ---
If you can't read this newsletter or see the ads, please click
here
It Was A Good Week For...

Universal – who else – topping home entertainment charts on both sides of the Atlantic and at UK cinemas…

It was a bad week for… Anyone thinking of camcording films at cinemas…
We'll start at the gorgeous screening room at Dolby's central London offices, where the Entertainment Retailers' Association, ERA to you and me, held its AGM. The excellent event included speeches and talks from key industry players and retailers across the entertainment spectrum, taking in video, games and music. It further fostered what we at The Raygun and the BVA have pointed out in recent weeks – a new spirit of co-operation and collaboration between suppliers and retailed and the entire industry. Perhaps it was best described by ERA's Kim Bayley, who outlined the response to ERA's manifesto for the future of entertainment retailing and the response to it. She said: "
Working more collaboratively with our suppliers and their trade organisations was a key theme of the Manifesto and again we are seeing progress here.
In video 2015 saw us undertake our first joint insight days with the BVA and we hope this will continue in 2016. Our next piece of work will look to address Supply Chain issues. The video industry in particular has responded constructively to our lobbying and I'd like to thanks Liz Bales and her team at the British Video Association who have embraced this challenge wholeheartedly. We are now drawing up detailed action points on the supply chain as well as conducting a detailed survey of ERA members to identify common ground." Bayley further outlined ERA's other work, the ever-excellent Record Store Day, its chart and research work, much of the former with its joint venture with the BPI, the Official Charts Company. On the political front, she outlined its ongoing efforts. "The political landscape has continued to batter us with a steady stream of consultations both at the EU and UK level in particular of interest to our digital members. Whether it be copyright, consumer rights or the introduction of age ratings for online music video, we have ensured that ERA members' views are reflected at all levels. Through the Alliance for IP, we have also submitted responses on consultations as diverse as Copyright Exceptions, Privacy, and Trading Standards. The work load looks set to continue into 2016 with a controversial review of 'safe harbour' legislation and internet platforms underway."
ERA chairman Raoul Chatterjee paid tribute to the video industry for its efforts in responding to the ERA manifesto, saying: "
The video industry in particular, having gotten over its initial shock that retailers should have an independent view, has been particularly constructive. I would like to congratulate and thank Robert Price and the BVA for their collaborative and positive response." Chatterjee further outlined issues where more – and faster – progress was needed. "
The physical supply chain needs urgent attention. It is still too wasteful. There is too much bureaucracy and still a failure to understand that declining physical sales are not a justification to cut investment. Falling sales are precisely the reason why the supply chain has to be optimised and made more efficient. The alternative is that physical formats will increasingly become more bother than they are worth; In video we remain frustrated at preferential windowing which favours digital over physical channels. Maintaining the principle of a level playing field is not just ERA being sentimental or old-fashioned. We believe it is essential to maximise the value of the entertainment market; And that applies not just to digital windows, but also to exclusives (which ultimately limit sales) and abuse of safe harbour protections (which can distort the free market and ultimately devalue content etc). And in games, video and music we will continue to put the case that a healthy and profitable entertainment business needs a healthy and profitable retail sector if it is to have a long term future."
BVA chairman and Fox chief Robert Price was one of three key speakers at the ERA AGM taking in each of the holy trinity of sectors making up entertainment retailing, covering video, with BPI chief Geoff Taylor and publisher and journalist turned trade body member and games publisher Stuart Dinsey looking the music and games businesses respectively. As ever, Price is a keen champion of and standard bearer for the industry: "It will remain a £2 billion marketplace," he said, "but elements are changing. UK residents love home entertainment and they equally love owning home entertainment, which is an important twist for the UK. No-one has a real crystal ball, it will remain resilient and the onus is on us, working with you [retailers] to make sure that resilience continues." Outlining the spend of Fox in content – $1 or $2 billion invested at any time, out of up to $20 billion invested in TV and film content across the industry – he noted: "We are living in halcyon days for content, both television and films. There's never been a better time for visual content, there's never been a better time to access that content." A big studio campaign could reach as many as 90 per cent of the adult population, he noted, returning to a theme he'd touched on previously, of the consistent "new news" the industry could offer to retailers. "What else can we do to move our business on?" he asked. "It's looking at relatively basic things and doing them better." This included improving opportunities for impulse purchases, both online and on stores. improving forecasting and supply chain efficiencies.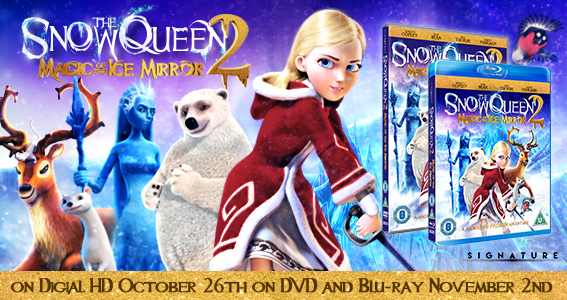 ---
The ERA AGM also included some fascinating retailer presentations from key ERA members, Amazon, Sainsbury's, Game and Spotify each giving a perspective of the entertainment business. Running through his company's different Prime offerings, Amazon's Paul Firth said: "We want to present our customers all the different ways [to consume entertainment] and they can choose it. That's how the multi-channel world will evolve." Sainsbury's Matt Newman said the supermarket giant had had a good year, growing share across all three strands of the entertainment sector, taking in video, games and music. He said having a point of difference was key to the grocer, noting: "We spend a lot of time negotiating and talking to our suppler base about exclusivity for film launches." Added value would include bonus discs and similar offerings. He also said that Sainsbury's wanted to inhabit both physical and digital worlds, although the retailer wouldn't necessarily push one to the detriment of the other. He later echoed that when talking about exclusive windows for digital releases, a problem that was raised recently by Tesco. "Windowing as a strategy is disrupting consumer behaviour, I'd rather have a level playing field for content, then it's all down to us as retailers to compete. In the long term, exclusive windows will be destructive." Amazon's Firth concurred, saying: "The best offer is customer choice, talk about the benefits of one over the other and let them choose."
In terms of the actual AGM business, five board members (Raoul Chatterjee from 7digital, Paul Firth from Amazon, Kevin Brown from Spotify, Christian Harris from Deezer, Paul Quirk) were re-elected, and Graham Lambdon of (Isotope) and Natasha Youngs (Resident) were elected. Its executive board, led by Chairman Raoul Chatterjee, and including Rudy Osorio (HMV), Chris O'Reilly (Presto Classical), Paul Firth (Amazon), Michael Mulligan (Tesco), Kevin Brown (Spotify) and Paul Quirk (Quirksonline), were all re-elected. We'll have more our website on the ERA event next week…
Before we move on to more industry news, it's worth pausing to look at this week's chart performances and it's another big week for Universal. Not content with number one at the UK box office (see At The Movies, below) and number one in the US home entertainment charts (below), the studio is heading for another number one in the UK DVD and Blu-ray charts according to the midweek bulletin from the Official Charts Company. Pitch Perfect 2, covered extensively here last week, is leading the way, shifting almost 75,000 units in its first three days on sale. A box set featuring both Pitch Perfect films is sitting pretty at number seven. Other new entries include John Wick at number three, Big Game at five and the first season of The Flash at number six. Universal's annus mirabilis continues apace. Fast And Furious 7 has followed its hugely impressive UK bow with a massive US release, where, after its first week, it became the highest grossing home entertainment title of 2015 so far. It shifted some 2.5 million DVD and Blu-ray sales n its first week – generating more than $50 million in revenues. It proved, observers said, that it's still possible to have a big home entertainment hit. It's the biggest seller in the Fast And Furious franchise in the US and is set to become Universal's biggest live action home entertainment release EVER. The US performance follows its strong UK release – Fast And Furious 7 will have done some 450,000 units in the UK by the end of this week.
Another week and another success for Signature too, with more than 8,000 units sold of actioner War Pigs sold in its first week, marking another excellent performance from the independent. Commenting on its week one performance, the company's Claire Loewenthal said: "The success of last week's War Pigs, selling over 8,000 in its first week, cements the fact that consumers are still hungry for high end genre movies. We believe this combined with our eye-catching artwork and targeted media campaign, which included a five star review from a national newspaper, elevated our release above the competition. Signature have had an astonishing quarter, so we are delighted that one of our penultimate releases has followed suit."
And fresh off the huge success of The Rise Of The Krays, and War Of Pigs, Signature has unveiled a fresh round of acquisitions, further beefing up its increasingly hefty slate for the year ahead. The new signings see it further expanding its horizons and broadening its scope. The latest quartet of films includes Chinese blockbuster Dragon Blade, putting homegrown legend Jackie Chan on the same screen as John Cusack and Adrien Brody; modern Western Mojave, starring Oscar Isaac and Mark Wahlberg; Daniel Radcliffe as undercover agent in Imperium and biographical drama Pele, following the early career of the legendary footballer. Commenting on the acquisitions, Signature's Elizabeth Williams said: "
"Our latest acquisitions not only compliment our bold and exciting schedule, they also match our bullish approach. Our continued success in finding and releasing bigger and better titles is testament to us wanting to match the ambitions of our partners."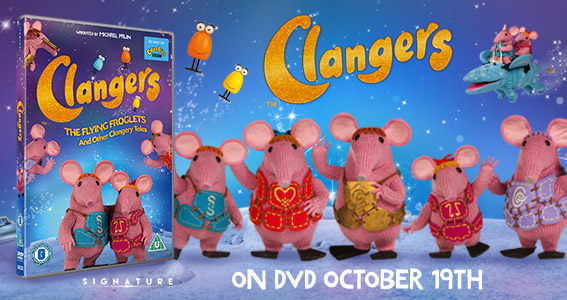 ---
Also on the deal front, SPHE has inked a deal with Discovery, which will see the company releasing the TV giant's titles across Europe and other territories. The slate will include titles such as Racing Extinction, Bear Grylls: Breaking Point and Manhunt with Joel Lambert. "We look forward to leveraging our strong distribution channels throughout the EMEA for Discovery's distinct slate of world-class product," said Man Jit Singh, President, Sony Pictures Home Entertainment. "Partnering with Sony allows our networks to offer viewers new opportunities to watch their favourite programs and specials long after premiere," said Nicolas Bonard, SVP of Consumer Products for Discovery Communications.
Recruitment news now and congratulations to Studiocanal's head of home entertainment and digital marketing Mikey Ellis, who is transferring to the company's Paris office to look after international catalogue and brands. His UK role will be taken by Kristin Ryan, who has been working at the company this year. Ellis said: "Starting work in the Paris office is an exciting opportunity for me and I'm looking forward to being able to focus solely on our catalogue as it's one of the most important collections of films in the world which includes over 5,000 original titles from 60 countries and covers more than a century of the history of cinema with some of the greatest and most influential films ever made from works of master auteurs such as Hitchcock and Godard through to modern day commercial classics such as Terminator 2 . There has recently been a move towards a larger focus on the catalogue from both Studiocanal and the wider Vivendi group so I'm honoured that I will be able to help implement this strategy. I'm also incredibly pleased to be leaving my current role in safe hands with Kristin. It has been a joy working with Kristin since she began in January and she has been responsible for the great success we've had this year with the release of Paddington and Shaun the Sheep and she comes to us with a wealth of experience from her time at Momentum and eOne. I'm sure she will thrive in the role and she's starting at a great time when we'll have titles such as Legend and Macbeth to release."
Also on the recruitment front, Lionsgate has appointed Alexandra Keen to the role of executive vice president, business and legal affairs, Lionsgate International UK, reporting to European ceo and UK distribution president Nicola Pearcey. She joins from Universal Pictures International. Pearcey said: "As the company continues to expand and develop we're thrilled to welcome Alexandra to the team. Alexandra's substantial experience will be an enormous asset to us as we drive the business forward."
Not content with all its other ongoing work, the ever-busy BVA is in the throes of launching a new consumer education initiative. The predominantly digital scheme will be launching in a few weeks and is aiming to inspire, encourage and engage consumers in new and emerging formats, as well as educating them as to the many different ways they can enjoy video. It will include a jargon-buster, explaining key elements such as streaming and Digital HD, outline the difference between the formats, talking about the benefits of each giving them equal weight, eliminate doubts over issues such as storage and directing them to the industry's own one-stop shop for all formats,

findanyfilm.com

. It will appear on that site, as well as across partner sites and will be regularly updated. It will include visual and info graphic elements, currently being finalised, which will further enable accessibility. Commenting on the education initiative, the BVA's chief executive Liz Bales said: "information when it comes to understanding the different ways they can watch filmed content across physical and digital formats. Not only is lack of familiarity a barrier when it comes to uptake of new formats, it is also an infringement risk. As wider audiences venture online to source content one in three 35-44-year-olds are not confident about whether the sites and services the access are legal. (Ofcom).
Figures show that 38 per cent of home entertainment category shoppers are less than somewhat familiar with Blu-ray, while 50 peer cent are lacking familiarity in relation to downloading content to own, this increases to 59 per cent that struggle with the concept of Digital HD and a whopping 79 per cent are less than somewhat familiar with the concept of 4k, according to Harris Interactive. These findings highlighted a clear opportunity for the industry to produce consumer facing tools to help bridge knowledge gaps. We know that if we can increase familiarity of existing and emerging technologies and help people feel more comfortable with new ways of watching, then we can engage them in the category for longer and increase their propensity to spend with legal sources of content."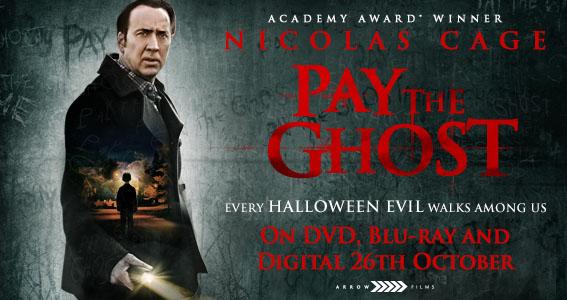 ---
Filming in cinemas and posting the footage on the Internet hit the headlines again this week, as FACT and assorted authorities, including East Midlands police and the Government Agency Intelligence Network (GAIN) carried out a high profile raid, swooping in a Nottinghamshire man's home in Hucknall. The 33-year-old man was arrested, questioned and failed on suspicion of recording films in the cinema and posting it on the Internet. The offences are believed to involve two films, American Ultra and Maze Runner: The Scorch Trials, each filmed on the day of release at cinemas and uploaded. FACT referred the matter to the authorities in the East Midlands after discovering the films online. FACT director general Kieron Sharp said: "Over 90% of counterfeit versions of movies originate initially from a copy recorded in a cinema. Piracy not only costs the film industry millions of pounds but can also affect thousands of jobs, so it is crucial we act upon intelligence we receive about this activity. With two big releases due to hit the screens in the next few months it is incredibly important we work to combat those behind illegal film recordings. We thank the East Midlands GAIN Disruption team for their support in this investigation." A spokesperson for the East Midlands GAIN said: "This operation very much exemplifies what GAIN is all about – acting on intelligence gathered through the network and coordinating the enforcement operation in conjunction with the body which regulates the offending activity and local or regional police resources. Clearly, this case is now active following the arrest and execution of the warrant so it would be inappropriate to comment further on this case."
FACT followed the arrest with a PR blitz, with a story that quoted FACT's Kieron Sharp talking about more cinema staff wearing night-vision goggles to detect punters illegally filming the new James Bond film Spectre. The latest 007 outing opens first at UK cinemas on October 26, with North American audiences not seeing it until November 6. There are fears that UK cinemas could be targeted for illegal camcording, which could be lucrative for online and DVD pirates. Sharp's quotes, given to the Press Association, spread through the British press and online as fast as, well, an illegal download of the new Bond film. He said: "The bigger the film and the more anticipated it is, the higher-risk it is. We have staff on extra alert for that. James Bond is a big risk and we will be working with cinema operators and the distributors, making sure we will keep that as tight as possible. We really don't want to see that recorded. They are on alert, particularly with the bigger films like James Bond, to really drill down to who is in the auditorium and who might possibly be recording. They still do the sweeps around the auditoriums with the night-vision glasses, regardless of the film. But sometimes extra security is put in place for things like Bond." He added: "The days of trying to conceal a camcorder are over. It is much easier to conceal a smartphone. They use various tricks like cutting a hole in a popcorn cup. Sometimes we see a sock with a hole cut in, which they put over the phone so there is no shine to the phone."
To the Hackney Picturehouse bright and early on a Sunday morning for a special preview screening of The Moomins On The Riviera ahead of its home entertainment release on Monday September 28. Assorted journalists and other media types – and their kids, obviously – were in attendance to see this rather delightful and surreal take on the classic children's franchise. We were there not just for The Raygun, but in our junior correspondents' other role as sometime reporters for the excellent

kidzcoolit.com

website (for more, see our Event Of The Week below). Commenting on the title, Lionsgate's Beth Hall said: "This loveable bunch will be hard to miss on the run up to release, with an extensive TV and digital campaign showcasing the Moomin clan getting up to their usual mischief. We have Moomin branded meal boxes in 7,500 restaurants nationwide, with activity booklets to keep the little ones entertained and there's even more fun to be had with the DVD itself, which features a reversible sleeve for the kids to colour in and make their own. And with so many opportunities to win Moomins prizes – in particular our National Geographic Kids Promo and our Lionsgate Social Competitions - we're giving kids and adults alike the chance to fall in love with the Moomins all over again."
Manga and the closely related Animatsu operation (the latter handles marketing and other elements for the company) are still flying the flag for Japanese anime and the enthusiasm for the genre shows little sign of waning. In fact, September 30 sees the official cinema opening for what is proving to be the biggest ever theatrical release from either company as Dragonball Z: Resurrection F arrives in cinemas. The film sees the franchise returning and has already performed supremely well – number one in Japan, and one of the top 10 highest grossing anime films of all-time in the US, with a global box office of nearly £40 million. Manga's original plan to release the film through 20 Showcase cinemas was soon expanding after they sold out all performances within a day. It's now opening at almost 90 screens with more being added all the time, with the film arriving on DVD and Blu-ray early in 2016. Commenting on the release, Animatsu's Andrew Hewson said: "
"We're overjoyed to see that UK audiences have replicated that same level of support, enthusiasm and passion for the film, making it a huge success. This has not only become the largest theatrical for Manga Entertainment but also one of the widest anime releases ever in the UK. This tremendous response to the film's theatrical has elevated the brand massively and we look forward to receiving fantastic support for the home video release at retail."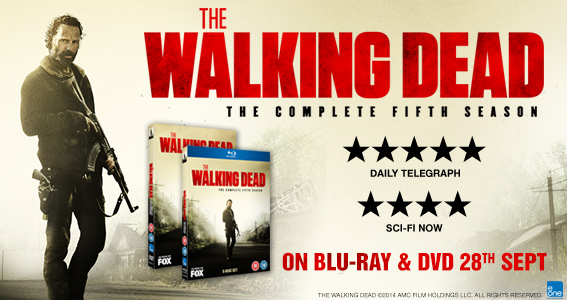 ---
More release news now and Monday September 28 sees the release of homegrown Britcom Man Up, directed by one of The Inbetweeners team, Ben Palmer and starring Simon Pegg and Lake Bell. Commenting on the release, Studiocanal's Kelly Morris said: "
The home entertainment release this Monday is very much aimed at rom-com fans with TV, online and press campaigns. We have tremendous promotional partners on board, so many that we've included an eight-page Dating Survival Guide inside the DVD/Blu-Ray, which is packed full of discounts and competitions. We're also holding a launch event at All Star Lanes in conjunction with our dating partner eHarmony - where some of their members will be on their real first dates. Coffee Republic are also doing pos for the first ever time for our release. All of this is supported by a fantastic PR campaign from Zoe Flowers (who also worked on the theatrical campaign) and writer Tess Morris has given lots of support with features and interviews running in key publications. If you are after some belly-filled laughs next week then we strongly advise watching this."
Also from Studiocanal, also on Monday, is one of the most talked about Brit films of the year, Catch Me Daddy, the debut feature film from promo guru Daniel The man responsible for the amazing music video for The Shoes Time to Dance which featured Jake Gyllenhaal killing hipsters. The awards-friendly title comes I some rather nifty packaging too, as the company's Kelly Morris explained: "The much anticipated home entertainment release comes complete with limited edition fluro packaging, it is certainly the most eye catching artwork I've ever worked on. It is a sight to behold. The digital display and press campaigns follow the same creative direction and they are certainly going to gather some attention. The on and offline PR campaign has been handled by John Scrafton at Em Foundation, who also worked closely with Daniel Wolfe on the theatrical release, and we have a huge number of new features and interviews. I would really recommend that people seek out this film, it's certainly a gritty subject matter, but coupled with stunning cinematography from Robbie Ryan and a fantastic soundtrack, it really is an explosive viewing experience."
Meanwhile, ITV has been celebrating its 60th anniversary and to mark the event, Network Releasing has unveiled a lavish box set featuring the best from the commercial television operation throughout its history. Commenting on the release Network's Tim Beddows said: "As a major publisher of itv content for more than a decade, we couldn't let this milestone anniversary pass without commemorating it ourselves so we've pulled an assortment of programming from across the decades and genres for an amazing compilation. The ITV60 Box Set features 60 groundbreaking programmes, hits, rarities and oddities from the libraries of ITV, FremantleMedia, Studiocanal and Archbuild, who all hold programmes from the original ITV franchises. Available from our website now and on general sale in November, it's the televisual equivalent of the 'Now' CD releases."
Sunday nights are, round our way and in a lot of other homes, all about This Is England 90, the final instalment of Shane Meadows' series spanning film and TV bout a disparate bunch of youths growing up in the 1980s and now into 1990. ITV has the rights to the single release, and more on that in a future newsletter, but it's worth noting how 4DVD sales of the previous two series have risen, while the imprint also has the box set of all three series outings. Commenting on the release, 4DVD's Karla Berry said: "We've seen a huge uplift in sales across This Is England '86 and '88 with sales of over 10k unit sales since the pre-marketing for the new series began. It just shows the strength of Shane Meadows' award-winning trilogy, we feel like we've grown up with the characters over the last decade like old friends and have relived our youth along the way. Whilst it's time to say farewell to the gang, we are releasing a 'must-own' complete DVD and Blu-ray box set containing all three series."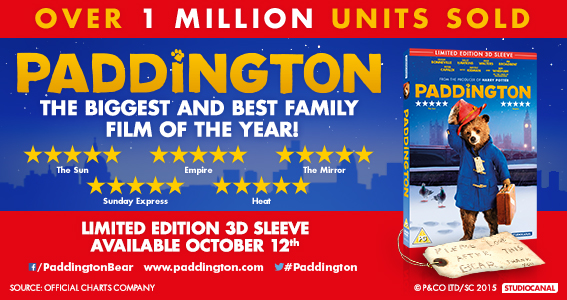 ---
And in a week with lots of charity news, let's stick with 4DVD and you've got to hand it to the Channel 4 home entertainment arm for its recent philanthropic efforts. Seems as if some callous thief had pinched 300 DVDs from the emergency paediatric ward, nine of its 10 portable DVD players, all to entertain the young patients at the hospital had also been stolen. Channel 4's Karla Berry and Hannah, whose mum works in the ward, set about replacing the DVDs. Berry said: "The story seemed too sad to be true, we wanted to replace all 300 DVDs and asked our industry friends to donate. Within a week we had collected 732 DVDs, five portable DVD players and a variety of children's merchandise. The quick response and generosity from those who donated has been overwhelming and poor Hannah's dad had to fit the whole lot in his Renault Clio to drive down to the hospital. A big thanks to those who contributed including Studiocanal, Universal, BBC Worldwide, ITV, Disney, eOne, Fox, Lionsgate, Spirit Entertainment, 4Creative and 4DVD."
More charity business, and those kind-hearted folks at Liongate will be getting down and dirty this weekend to raise cash for a good cause. Some 36 members of the Lionsgate clan will be taking on the Tough Mudder challenge – 11 miles, almost 30 obstacles, mud, fire, tear gas, electric shocks (seriously) and more mud, all raising cash for the company's four chosen charities – Macmillan Cancer Support, Help For Heroes, CTBF and Cancer Research UK. Commenting on their muddy endeavours, Lionsgate's Nicola Pearcey said: "Some may say we're crazy but we're all genuinely excited to face this challenge head on and raise money for four charities close to our hearts." To donate, head over here.
And our last fundraiser for the week comes from MediCinema, the organisation which installs and runs cinemas in hospitals, offering the theatrical experience to patients who are too ill to get to the multiplex. The organisation is hosting the "scariest quiz in town" on Wednesday October 28 under the Halloween Night Fever banner. The event is hosted by Alex Zane, with dinner, the quiz and more thrown in. Tickets are £125 per person, or £1,100 for a table of 10. For more details or for reservations, contact

helena.metcalfe@medicinema.org.uk

.
Svod news and Amazon first, as the Prime Instant Video service has this week unveiled its slate of pilot series due on the service this autumn. As ever, those that rate best with the customers will be picked up for full series. The line-up includes western Edge: The Loner, 1960s counter-culture title Good Girls Revolt; comedies Hightson and One Mississippi; jazz age biography Z, starring Christina Ricci and political thriller Patriot. Amazon Studios vp Roy Price said: "Our latest pilot season brings together a diverse group of shows that we think customers will really enjoy. We have something for everyone in this season and I am excited to see which shows spark conversation amongst our customers and what they want to be made into series."
More from Amazon and in a UK deal it has acquired UK premiere rights to the acclaimed MR Robot series starring, among others, Christian Slater. The first outing of the programme will air from October. Commenting on the deal, Amazon Video head of international content Jason Ropell said: "We're delighted to bring Mr. Robot exclusively to Amazon Prime members in the U.K. This is hands down one of the best and freshest shows on TV and has had critics and audiences raving around the world," said. "Hot on the heels of our Jeremy Clarkson announcement, Mr. Robot adds another amazing show to our list of exceptional global TV shows available for Prime members in the U.K., including Transparent, Hand of God, Outlander, Ripper Street, and the highly anticipated upcoming launch of the Ridley Scott produced Amazon original series Man in the High Castle."
Over at Netflix, the svod streaming supplier reckons it has worked out the formula of when its consumers become hooked on a show, or at least the episode in each series that pulls in consumers. The company says that it shows its strategy of uploading all episodes of a series in one block is paying dividends. "Given the precious nature of primetime slots on traditional TV, a series pilot is arguably the most important point in the life of the show," said Ted Sarandos, chief content officer for Netflix. "However, in our research of more than 20 shows across 16 markets, we found that no one was ever hooked on the pilot. This gives us confidence that giving our members all episodes at once is more aligned with how fans are made."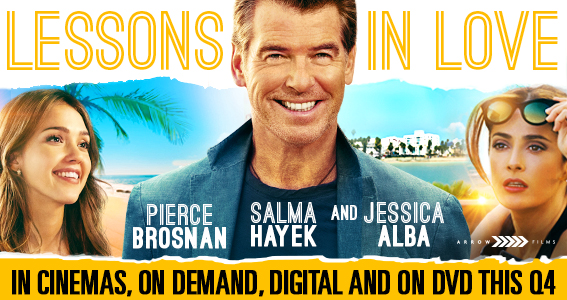 ---
EVENT OF THE WEEK
A busy screening weekend saw us attending not one but two different events, the Moomins On The Riviera on Sunday (see above) and, the day before that, we were in Neverland, aka Leicester Square, for a preview of the excellent Pan. The decked out park at the centre of the square included face-painting and all kinds of child-friendly activities, ahead of a screening of the thoroughly enjoyable film. See more on our trip, including pictures of junior correspondent Albie Murray, on

www.kidzcoolit.com
AT THE MOVIES
Another week, another number one for Universal, as Everest dislodges the Kray twins in Legend. The former earned more than £3 million in its opening frame, the latter has now taken almost £10 million at UK cinemas. Three new entries came in at numbers eight, nine and 10 in the shape of A Walk In The Woods (a touch above £250,000), event cinema release The Battle Of Britain At 75 (£225,942) and Bill £221,807).
Remake news of the week, and, after its recent revamp on to the big screen following its 1980s TV heyday, The A-Team is, or are, returning again. Fox is planning a new take on the series, with the misfits out to do good and on the run set to return to their natural home, television. The new incarnation is likely to feature both men and women in the team of former American special ops types. Fast And Furious scribe and producer Chris Morgan is working on the series…
Sequel news and unveiled to tie in with its home entertainment bow (the film was released this week), was the announcement that there will be a sequel to John Wick. The second film will see Keanu Reeves returning as the titular hero and is set to film this autumn, meaning it should be finished for a 2016 release… Also set for a speedy sequel could be Sicario, with a follow-up already being touted as the first arrives in cinemas…
And also due up is the Prometheus sequel, which will, Ridley Scott told HeyUGuys this week on the promotional trail for The Martian, be called, er, not Prometheus 2, but rather Alien: Paradise Lost. Another rumour suggests that the sequel to another Scott outing, Blade Runner, will be called Androids Dream, as in Do Androids Dream Of Electric Sheep?, the Philip K Dick tale that the epic sci-fi film was based on…
TWEET OF THE WEEK
TRAILERS OF THE WEEK
The Big Short, aka The Bad Hair…
This looks a whole bunch of excitement…
Signature gets all seasonal…
To subscribe to The Raygun newsletter, please email info@theraygun.co.uk
with subscribe in the subject matter
To unsubscribe, email info@theraygun.co.uk with unsubscribe in the subject
For editorial or advertising queries, contact tim@theraygun.co.uk