President's Report.
Project Update:
Project Update:ANZAC Project - Commemoration of Australian Women Doctors in WWI.  Project Update.
Member Contribution (Vic):
Break 
Free from Unconscious Bias.  
"Honourable Healers", a book by Australian Medical Woman, Dr Merrilyn Murnane.  
Australia Day Honours 2016 - Honouring Australian Medical Women. 
Obituary:
Professor Tess Cramond AO OBE. 

The AFMW is seeking a volunteer newsletter editor.
We publish four newsletter editions per year. 
AFMW/MWIA Golden Jubilee Certificates for 50 years of Medical Service
Do you know of a medical woman doctor who graduated 50 years ago or more?
Read about what each Medical Women's Society has achieved during the year and stay updated on our project news.
Support available for young medical women to attend Vienna 2016
Young medical women are encouraged to apply for financial support to attend the MWIA's 2016 Congress being held in Vienna in July this year.
Send your CV and covering letter outlining why you would like to attend and what you hope to get out of the experience to the AFMW Secretariat.
Applications close: 4th April 2016.
Medical Women's International Association (MWIA)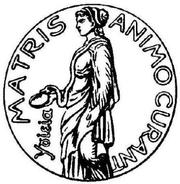 30th MWIA International Congress
National Membership on MWIA Committees
There is an opportunity to serve on various committees within the Organization. Committees can be a nucleus for new topics for discussion. There are three standing committees: Ethics and Resolution, Scientific and Research Finance, as well as some ad-hoc committees.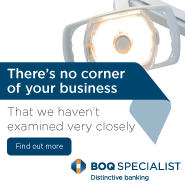 BOQ Specialist is a proud sponsor
of the AFMW e-Newsletter.
Australian Relocation Managers is a proud sponsor
of the AFMW e-Newsletter.
Are you interested in being part of a newly formed yMWIA group?
The Young MWIA's full name is Special Interest Group for Young Female Doctors and Medical Students. The group began at the MWIA's Ghana congress is 2007.
It is an opportunity for the younger members of the profession to meet and discuss issues relevant to their stage in their careers.
A yMWIA member is considered to be under the age of 40.

AFMW Leadership Skills Database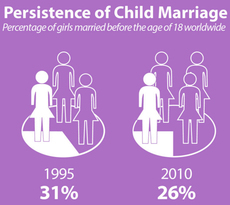 'Now is our moment. Now is our time to create the future we want.'
– Ban Ki-Moon, 
Secretary General of the United Nations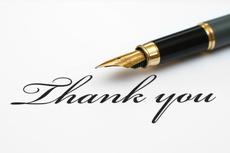 Would you like to thank a teacher, mentor or senior colleague who has made an invaluable contribution to your medical journey?
AFMW has established the Thank You Initiative to give our members a way to formally express their gratitude for the invaluable contributions of their mentors and teachers. 
Read more.
2016 Councillor Vicki Howard Bursary
Are you enrolled in a Masters or PhD course and able to demonstrate how your studies, work or involvement in volunteer or community organisations has helped build a more inclusive community?
You may be eligible to apply for the 2016 Councillor Vicki Howard Bursary, valued at $1,000.
There are 26 Bursaries on offer.
Avant offers 22 Scholarships to Support Life-Changing Research  
Avant is offering funding for full-time, part-time and short-term research projects to support life-changing research to promote better patient outcomes and advance the careers of some of Australia's promising medical researchers.
Applications close 31 May 2016. 
Have You Renewed
Your AFMW Membership?
Current membership period
is 1 July 2015 - 30 June 2016.
Donate and support important initiatives

Insight Birthing Kit Workshop
Since 2007, Insight has joined the amazing work of the Zonta Birthing Kit campaign and has held an annual birthing kit workshop, where students have packed and dispatched many thousands of sterile birthing kits to overseas countries.
By providing a cleaner and safer birthing environment, these simple kits help to reduce the disproportionately high rates of childbirth related morbidity and mortality in the developing 

world.
The cost of contents and shipping is $3 per kit. The workshop is being held on
May 8, 2016.
They are seeking donations to help cover the cost of the materials. 
Welcome to our first AFMW newsletter for 2016.
My best wishes to you all as we leave summer behind, although it still seems too warm for that!
AFMW Council met at the annual face-to-face meeting last November in Sydney. We had representatives from Queensland, NSW, ACT, Victoria and South Australia in attendance and covered a lot of business related to our local, national and international activities. The South Australian group is in the process of re-establishing themselves after the original South Australian Medical Women's Society was wound up several years ago. Exciting times! We recently had our first Council meeting for 2016 by teleconference and look forward to bringing you updates as the year goes on. The MWIA Triennial Meeting will be held in Vienna later this year. These meetings are amazing for a whole host of reasons, so I would encourage you to attend if at all possible. We have quite a few Aussies going who would be happy to liaise with you if you have any questions.
Your State representatives will be able to update you about AFMW happenings, but I recommend you peruse the AFMW Annual Report as well. It will provide you with lots of detail about what the Federation has achieved over the past year.
We are living in interesting times. The issue of bullying in the workplace has continued to attract attention from the media and it seems there are genuine attempts from numerous fronts to investigate meaningful solutions. Any options will take time and effort – do keep involved if you have a chance.
Nishani Nithianandan, a student rep of VMWS, has written an interesting article, originally published in the VMWS newsletter, about gender bias – see what you think.
There is an update about the ANZAC Centenary Fund grant received to facilitate a fitting memorial of those Australian women doctors who served in World War One.
I would like to ask if there is anyone willing to be our AFMW newsletter Editor. Articles and other copy are sourced by a variety of members, so the main role is to coordinate the production of the newsletter and distribute it by email. We have developed a kit to make it all pretty easy. If you are willing to assist then please contact me via our Secretariat at
afmw@afmw.org.au

AFMW is a proud partner of the Australian Human Rights Commission's National Anti-Racism Strategy.
ANZAC Project ...
Commemoration of Australian Women Doctors in WWI
I
n 2015, the AFMW & the VMWS were successful in obtaining a grant to support the commemoration of their service.  We have raised over $1,300- towards a memorial which would commemorate the service of the six Melbourne women doctors who served in World War One during the years 1914 to 1919. Previously unrecognized in Australian official war records, their contribution to Australia's war effort deserves prominent recognition and commemoration.
Funds have been acquired through The Anzac Centenary Fund (the office of Adam Bandt MP) and from donations.
It is hoped to eventually commemorate the service of all Australian women doctors in WWI.
In December 2015, the VMWS President Deb Colville, Dr Heather Sheard Historian and the VMWS representative for undergraduates met with Mary Crooks, CEO of the Victorian Women's Trust.  She suggested that the VMWS consider raising further funds to commission a commemorative statue (rather than a plaque) and the possibility of approaching the Welsh Church in Latrobe Street as a possible site.  The church was the first site of what was to become the Queen Victoria Hospital and a wall plaque commemorates its founder Dr Constance Stone.  We are reviewing the work of Penelope Lee/Susan Hewitt who sculpted The Great Petition work which sits near the top of Collins and Bourke Street.  
This means that AFMW Members can attend various events and meetings.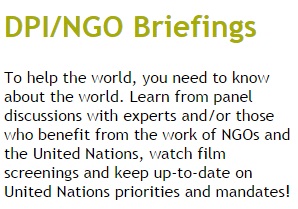 The 60th Commission on the Status of Women will take place at the United Nations in New York from March 14-24, 2016.
The priority theme is Women's Empowerment and its link to sustainable development. The review theme is The elimination and prevention of all forms of violence against women and girls.
MWIA will be holding a parallel event, organized by Drs. Satty Gill Keswani and Dr. Padmini Murthy.
United Nations General Assembly
Dr Natalie Yap, member of the Victorian Medical Women's Society, represented AFMW at the 70th Session of the United Nations General Assembly in New York in September 2015. 
AFMW members are able to attend the World Health Assembly's events.
23-28 May: 
Geneva 
Sixty-ninth World Health Assembly
10-14 October: 
Manila, Philippines 


Regional Committee for the Western Pacific: 67th session
The World Health Assembly is the decision-making body of WHO. It is attended by delegations from all WHO Member States and focuses on a specific health agenda prepared by the Executive Board. The main functions of the World Health Assembly are to determine the policies of the Organization, appoint the Director-General, supervise financial policies, and review and approve the proposed programme budget. The Health Assembly is held annually in Geneva, Switzerland.
W
HO focuses
particular attention on the 7 days and 1 week that WHO Member States have mandated as "official" global public health days. These are
World TB Day, 24 March

World Health Day, 7 April

World Immunization Week, last week of April

World Malaria Day, 25 April

World No Tobacco Day, 31 May

World Blood Donor Day, 14 June

World Hepatitis Day, 28 July

World AIDS Day, 1 December
Break Free from Unconscious Bias!
Nishani Nithianandan, VMWS Student Representative
As part of Monash Health's Women in Medicine Series, Professor Robert Wood (Melbourne Business School, Director of the Centre for Ethical Leadership) presented an engaging seminar to a packed room at Monash Medical Centre last month (Nov 2015). The presentation opened with an evidence based, widely-known truth: women are consistently ranked lower on competence, hireability and mentoring compared to their male counterparts. This is consistent with PhD student, Anna Genat's meta-analysis of over 150 evaluation bias studies (not yet published; watch this space!). Furthermore, her findings reveal that assertive (counter-stereotypical) female leaders are more likely to be perceived as competent but confrontational (invoking backlash), decreasing their likeability ranking, with hireability remaining lower than male leaders.
In order to develop strategies to address unconscious bias, we need to first understand how implicit bias comes about. Unconscious bias lies in fast (instinctive) thinking as opposed to slow (considered, logical) thinking. Moreover, it's a universally human instinct; Professor Wood makes the argument that people claiming complete impartiality are ironically most susceptible to unconscious bias. Accepting this, engaging in reflection and actively challenging our own biases, allows us to catch ourselves in the act and undermine biased thinking; to employ slow thinking against our fast, assumptive thinking. As an interviewer for instance, writing out one's judgement process in reviewing applicants allows for a fairer assessment – Applicant X's 3 publications, 4 years of work experience is superior to Applicant Y's 2 publications and 3 years of experience, regardless of gender. Another excellent example to mitigate confirmatory bias (where interviewers pursue a line of questioning to confirm a pre-conceived judgement), is to instead ask the radical, de-confirmatory question: is woman Z really 'pushy' or simply assertive?
Suggested organisational strategies to address unconscious bias include:
1. promoting more inclusive meetings by:
·

        
starting meetings with a bias reminder
·

        
introducing a round robin system whereby a different person leads successive meetings
·

        
having agendas and organised processes to prevent some voices from dominating
2. conducting regular audits of recruitment, promotion and compensation processes (including bonuses and other 'discretionary' rewards), comparing genders
3. developing talent by diversifying 'go-to' people (experts) and making promotions contingent on individuals committing to mentoring staff.
I thoroughly enjoyed Professor Wood's presentation and am hopeful it triggered many follow-up conversations. Nonetheless, as I left, two nagging thoughts remained with me. Firstly, as one female audience member pointed out, individual strategies for those disadvantaged by implicit bias – women, people of colour – are lacking. I was disappointed to hear nothing more substantial from the room than removing engagement rings before interviews, wearing coats which de-emphasise gender, and omitting perfume. Though we can, and must, advocate for system change, it is frustrating to think that in the meantime, I cannot prevent a superior's biased assessment of me.
Secondly, it was wonderful to see an engaged, gender-diverse audience present at the seminar. Still, this represents only a minority of the health workforce and substantial change will not come about with a few of us doing the leg work. So let's start the conversation: unconscious bias affects all of us and individuals and organisations committed to gender equity must start by examining and identifying bias, whilst enforcing measures to mitigate it.
Reprinted with permission: VMWS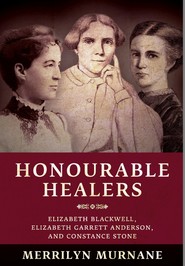 Three continents, three women...
Dr Merrilyn Murnane is a retired paediatrician living in Melbourne. In 2003, she was awarded a Member of the Order of Australia for her services to paediatrics. 
In September, she published "Honourable Healers: Pioneering Women Doctors" covering the lives of three  women of vision and courage in the field of medicine: 
Elizabeth Blackwell, Elizabeth Garrett Anderson and Constance Stone.
"It was the mid-nineteenth century and women were expected to remain at home, as wives and mothers.  In Britain, the United States and Australia, teaching was the only respectable profession for women; even nursing was frowned upon. In this environment, three remarkable women rewrote the history books by becoming doctors in a world where women were not even allowed to vote."
Australia Day Honours 2016 - Medical Women
Officer in the General Division (AO)
Professor Katherine (Kate) LESLIE 
Professor Robyn Elizabeth O'HEHIR
Professor Eleanor Joan OZANNE-SMITH 
Member in the General Division (AM)
Dr Myrle Elaine GRAY 
Medal in the General Division (OAM)
Dr Jennifer FARDEN
Dr Susan JENKINS
Dr Maureen McCLUSKY
Prof. Tess Cramond AO OBE, QMWS member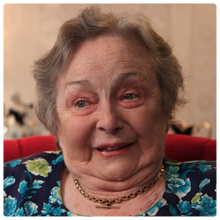 Do you know of a worthy medical women who deserves to be mentioned?