BEAR'S A NECESSITY AT EASTER
"LAST" SCREENING AHEAD OF RELEASE
LATEST STAR WARS A HIT IN THE US…
…AND 4K VERSION IS "A REVELATION"
KUBRICK ALSO HEADING TO ULTRA HD
THRONES WILL further HELP CATEGORY
4K UHD SALES UP 200% YEAR ON YEAR
HMV RANGE STILL AT A PREMIUM
COMMUTER ON TIME FOR Q2 RELEASE…
…WITH MORE FROM STUDIOCANAL
SECOND SIGHT LINES UP HEIMAT…
… AND A BLU-RAY WITH XTRO FEATURES
101 MOVES FURTHER INTO CATALOGUE…
MORE MOMOA (HOW DO YOU LIKE IT?)
SNIDE STREAMING SELLERS JAILED
AT THE MOVIES
TRAILERS OF THE WEEK
---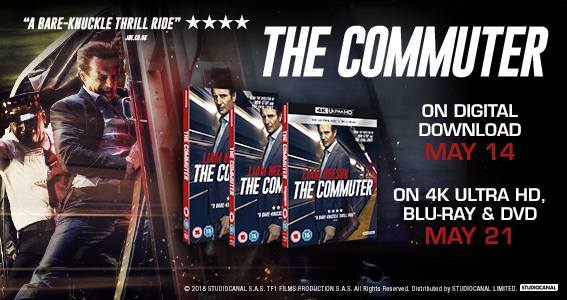 ---
If you can't read this newsletter or see the ads, please click here
It Was A Good Week For… Paddington 2. It's always a good week for Paddington 2 though…
It Was A Bad Week For… Dodgy streaming box sellers jailed for four and a half years…
Paddington 2 has already outshone its predecessor in many ways, and the success story that is the bear's feature film excursion continues apace. The film was the gift of choice for many at Easter, over the long weekend and beyond. In the week leading up to Easter, its third on release, it went past the six figure mark in terms of sales, while its success has continued into this week (more on that below). It seems as if, rather than giving Easter eggs and chocolate, many families were sharing marmalade… Commenting on its ongoing success, Studiocanal's Kristin Ryan said: "We're delighted with Paddington 2's continued strong performance in the marketplace over the Easter weekend. To be selling in excess of 100k units across all formats and bundle releases in the third week on full release is fantastic. Our sustain media, publicity and promotions have been running throughout the school holidays this week – it really is the perfect film for the whole family during this seemingly never-ending winter."
It was resurgent in this, its fourth week two, heading back to the top in the midweek listing published by the Official Chart Company after outpacing its nearest rival Justice League. A mere 35 copies separated the two by the end of play on Wednesday April 4, according to the midweek bulletin. In a relatively quiet week for new releases, with plenty of familiar faces dominating the landscape alongside a few newbies, it was the calm before the storm as the next instalment in the Star Wars saga, The Last Jedi, prepared to land on Monday April 9. New titles to make the listing this week after a few days on sale. These include the rather wonderful Blade Of The Immortal, featured here last week, in at number eight. Bruce Willis starring in Act Of Violence is at number 17, while A Place To Call Home is in at number 21.
---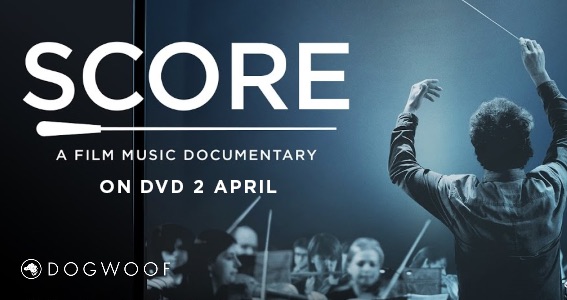 ---
Sticking with the aforementioned The Last Jedi, and ahead of its UK bow, Disney hosted a press screening of one of the film's key extras, a feature lengthy documentary entitled The Director And The Jedi, detailing Rian Johnson's journey after taking on the helmer's chair this week in the West End of London. Our family expert Nick Gibbs McNeil was there with his intrepid reporters from kidzcoolit.com, he said; "Star Wars Making Of documentaries are always worth watching – they always cover so much detail and very honest about the film making process. This latest 'is at times brutally honest and gives an incredible insight into how a movie of this scale is made from start to finish. The Director and the Jedi is and wonderful film with some very touching moments. Mark Hamill's criticism throughout the film is not to be missed - it's hilarious!" You can see Con from kidzcoolit's review over here.
Interesting to note in the US that The Last Jedi was released ahead of the UK version, meaning those on the other side of the Atlantic have got a week or two to trawl through the film and its extras ahead of the UK. It's no surprise to see the film performing so strongly in its first week on sale – it entered the US sales charts at number one, although no actual sales figures were released, reports in the US trade publication Media Play News suggested it had hit the top slot "by a wide margin". It continued: "The Rian Johnson-directed film easily took the No. 1 spot on both the NPD VideoScan First Alert sales chart, which tracks combined DVD and Blu-ray Disc unit sales, and the dedicated Blu-ray Disc chart."
Star Wars The Last Jedi is, of course, the first of the feature films set in this world to get the full 4K Ultra HD treatment, and it is this element that is perhaps the most mouth-watering for retail, certainly if the early indications from the US are to be believed. For it has earned glorious reviews and may help provide that killer app that could help the format go even further. As one header on respected tech site Polygon stated: "I've seen Star Wars in 4K and I can't go back." Noting it was the first Star Wars film to get a 4K home video release, it was a "revelation": "Boy ,was it worth the wait," it stated, adding: "If The Last Jedi's home video release is an indication of the company's future plans for the rest of the Star Wars franchise, it's an incredibly promising sign indeed."
---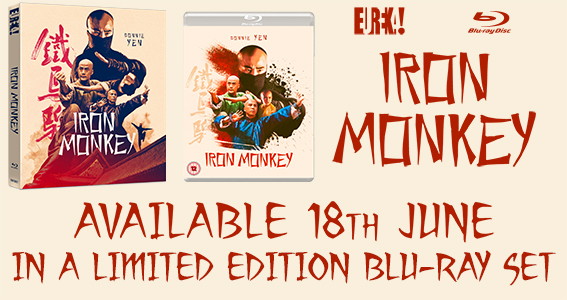 ---
The still relatively new 4K Ultra HD format has received a couple of further boosts this week, with the kind of product announcements that could help drive interest in the format overall in addition to generating their own healthy sales. Firstly, an announcement themed around the impending Cannes film festival, as Warner unveiled a celebratory 50th anniversary screening of Stanley Kubrick's epic sci-fi 20001: A Space Odyssey in a 70mm print. It's an unrestored print, which, as Warner said, has "no digital tricks, remastered effects, or revisionist edits". It's being introduced by Dunkirk director Christopher Nolan, with Nolan also involved in a 4K HDR resolution version which will be released later in 2018 by Warner on 4K Ultra HD format as part of the celebrations. Kubrick's daughter Christiane said: "If Stanley were alive today, we know he would be in admiration of the films of Christopher Nolan. And so, on behalf of Stanley's family, I would personally like to thank Christopher for supporting his film." Nolan added: "One of my earliest memories of cinema is seeing Stanley Kubrick's 2001: A Space Odyssey, in 70mm, at the Leicester Square Theatre in London with my father. The opportunity to be involved in recreating that experience for a new generation, and of introducing our new unrestored 70mm print of Kubrick's masterpiece in all its analogue glory at the Cannes Film Festival is an honour and a privilege." More on this closer to the release.
Another 4K Ultra HD biggie announced this week came from Warner sister company HBO, which revealed the blockbusting TV series Game Of Thrones will be coming to the format from this summer onwards. The debut season of the hugely popular series, the biggest franchise on TV, will arrive on June 5, ahead of Father's Day, with all 10 episodes available in stunning clarity and detail. HBO's Ian Fullerton said: "HBO is very excited to be releasing the first season of Game Of Thrones in 4K. All 10 episodes beautifully redone in the 4K format will give fans the ultimate clarity and detail. With only a few TV 4K releases in the market (Westworld, Planet Earth II and Blue Planet II) we're looking forward to working with our retail partners to use Game Of Thrones to build up the category. Our aim is to develop a good revenue stream on TV 4K over the coming years as the format matures."
So how is the format progressing? Who better to ask for an update than BASE chief executive Liz Bales who gave us a status report on where 4K Ultra HD is at right now. She said; "4K UHD is fast becoming the premium format of choice for many consumers - year to date consumer spend is up more than 200 per cent compared to Q1 2017 and, with quality additions to the catalogue as well as an increasing range of new release titles taking advantage of the overall experience the format offers, it's not hard to understand why both collectors and mainstream customers are taking notice. Across BASE and the DEGE we're working with a range of local and international partners to really maximise the opportunity 4K offers the industry and we'll be showcasing some of that focus in the near future. That both the catalogue and consumer uptake continues to grow in the meantime only underlines that opportunity and we look forward to seeing how this latest slew of releases performs."
---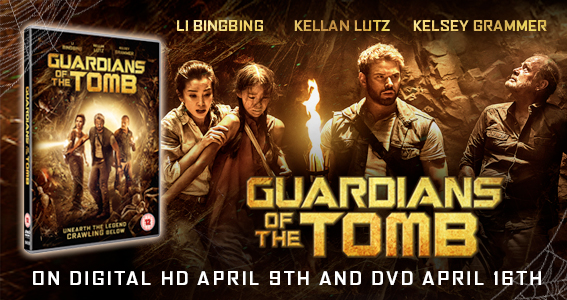 ---
Over on the standard Blu-ray catalogue side, HMV continues to impress us, appealing to the Raygun's collector instincts with its excellent Premium Collection series. The retailer exclusive series boasts dual format releases of classic films, complete with extras, booklets and a whole lot more, with regular additions to the range. Latest to join on Monday April 9 include My Own Private Idaho and The Last Picture Show, hot on the heels of March releases McCabe And Mrs Miller and Badlands. The end of April sees a pair of Bogarts in the form of Dark Passage and The Treasure Of Sierra Madre. Commenting on the range, HMV's John Delany said: "The Premium Collection is a home to a range of revered classics and cult favourites, that's only@hmv. We share our customers passion for film so we're honoured with the calibre of titles it's supported Blu-ray releases of, including Terrence Malick's 'Badlands' and Steven Spielberg's Munich. Monday sees the release of My Own Private Idaho and The Last Picture Show, which will be the 60th title in the Collection! I'd like to thank our studio partners SPHE, Universal and especially WHV for their continued support and collaboration on this Collection."
Back to Studiocanal, and, hot on the heels of the huge success of Paddington 2, the company has this week been talking about its home entertainment releases for the second quarter, which include another big family winner alongside some more grown-up fare. Arriving in May (do you see what we did there?) is The Commuter, which sees what Studiocanal calls "everyone's favourite transportation challenged action star" Liam Neeson making another action outing. Commenting on the release, the company's Kristin Ryan said: "The Commuter will be backed by TV, outdoor and heavyweight digital campaign alongside wide ranging raft of publicity and promotions and a full on but light hearted social campaign aimed squarely at our 25-44-year-old core audience." There's more family fun with another key title in the shape of Aardman's prehistoric tale Early Man, which features a host of British talent providing the voices under the directorial tutelage of animation guru Nick Park. It's up there with Park's previous outings and will sit easily alongside Paddington 2, with Studiocanal building on its campaign for that. Kristin Ryan said: "Our event sized release will include a 3 week TV campaign targeting parents and kids as well as full outdoor, press and digital campaign. And we've lined up some incredible promotional partnerships with the likes of DFS, Yeo Valley and English Heritage to feature along our broad publicity campaign. The release is sure to be the hit for families this summer." Its Q2 new release slate is rounded off with the rather excellent ocean-going tale The Mercy, which boasts Oscar winners Colin Firth and Rachel Weisz star and Theory Of Everything helmer James Marsh in the director's chair. As Ryan noted: "It's a beautifully acted character study of love, struggle and survival, Colin Firth's stand our performance will be the focus of our campaign across press, digital, publicity and social."
But it's not just new release titles from Studiocanal in the next few months, there's more details on a few other titles we've reported on here previously in the shape of an anniversary flick, Dam Busters, as well as a previously thought lost TV episode finally making it to home entertainment. The former is marking the 75h anniversary of the daring raids on Germany by the innovative Brit bombs, and is available in a special Collector's Edition as well as standard DVD and Blu-ray. Kristin Ryan said: "The film's premiere event will be held later this month at the Surrey Heritage Centre with a high profile commemorative event at the Royal Albert Hall on May 16 hosted by Dan Snow. Our release, timed for Father's Day gifting will include press, digital and social activity alongside our Telegraph partnership, highlighting not only Dam Busters but the extensive list of titles that are included in our highly successful Vintage Classics brand." And the previously thought lost episode is from the first season of British classic The Avengers. As Ryan explained: "Lost for 55 years, the episode came to light in a private film collection. Now for the first time ever, Avengers fans will be able to own the episode in its entirety on DVD with a host of extra bonus material and a 64 page booklet with brand new essays and never-before-seen images. Our campaign includes extensive publicity highlighting the importance of this release alongside press, digital and social campaign."
---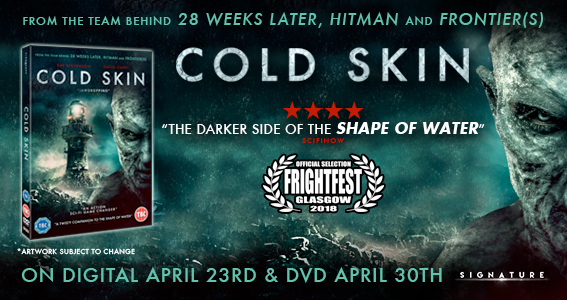 ---
Returning to an earlier theme, there really is a rich seam of catalogue fare still to be mined for UK release, if you know the right places to look. Take independent imprint Second Sight, which is still finding classics to release on to Blu-ray, as well as updatinv some of its library onto the format too. In the case of the latter, it has this week confirmed an April 30 release date for classic German television series Heimat, a sprawling epic tale achieving the kind of status HBO, Netflix and Amazon aspire to now back when the svod services were merely a twinkle in the eye an HBO was specialising in big boxing bouts. It'll be followed in June by Berlin Alexanderplatz. Commenting on the release, Second Sight's Chris Holden said: "These classic German productions have been two of our strongest library titles over the years and it's great to finally bring them to Blu-ray in deluxe limited edition box sets."
And in terms of discovering classics for Blu-ray, it is dipping into the VHS era with the release of classic near-video nasty Xtro on to Blu-ray in a box set, while beyond that May 28 release of the Alien-like tale comes psychological horror The Changeling, one of the scariest films we saw during our halcyon teenage years watching this kind of fare. Commenting on this brace, Second Sight's Holden said: "The reaction across social media on announcing this classic 80s rental has been phenomenal. We've a feature packed limited edition box set for Xtro and based on pre-orders so far looks likely to sell out day one. We're working closely with director Harry Bromley-Davenport and producer Mark Forstater who are giving the press campaign their full support. With The Changeling, we were really thrilled to pick up this true horror classic and it's one that's been long-awaited on Blu-ray. As Stephen King said, 'just a child's ball bouncing down a flight of stairs was enough to scare the daylights out of me'."
This week also saw 101 Films moving further into the catalogue world, releasing a classic 1980s film on Blu-ray for the first time, complete with a raft of specially created extras and a booklet featuring a wealth of essays and features on the film. Amazon Women On The Moon, which boasts the involvement of a wealth of Hollywood big names and a wealth of additional material, adds another string to 101 Films' bow and represents the first in what the independent imprint is promising will be a raft of titles given similar, expansive treatment. Amazon Women also boasts reverse sleeves, a ploy that has worked well for other imprints mining similar seams of classic VHS-era films. On May 7, there's another similarly well put together release in the shape of Nightmares, another 1980s vintage from the video vaults. Commenting on this new strand, 101's Tim Scaping said: "The brand new extras and cleaner sleeve designs of Amazon Women on the Moon and Nightmares represent our renewed focus on the catalogue side of our business. We have some great titles in our catalogue, but our forthcoming releases will offer customers added value beyond the film itself. We've been working hard to produce new extras and make each release the best it can be. We'll be making a major announcement on this front shortly."
That's not to say that 101 Films is abandoning its original ideals, this week has seen it unveil the next in its ongoing DTV titles, Braven, due out on April 30. The film stars Jason Momoa, a DTV hero who's crossed over into the blockbuster league on the back of his entry into the DC universe starring as Aquaman, first in the just released Justice League and then, later in 2018, in his own standalone film. He stars as a man in a remote cabin with his father whose peaceful retreat is shattered when a vicious gang of drug smugglers try to regain their stash. Commenting on the release, 101 Films' Tim Scaping said: "We're delighted to be releasing Braven, starring the universally popular Jason Momoa and a great supporting cast. The film is a blast; tense, visceral and surprisingly violent."
We'll end our news round up with news from FACT, which is keeping up the pressure on illegal streaming devices and those pushing the pernicious threat to our business. Two suppliers from the north east of England were this week jailed for four and a half years each for their involvement in supplying the boxes to pubs in the area, enabling boozers to illegally show Sky Sports, BT and international channels without paying. It was estimated they'd earned a hefty £1.5 million from their nefarious activity. Both John Dodds and Jason Richards were found guilty of conspiracy to defraud, the latter was also convicted for attempting to pervert the course of justice after hiding evidence in his freezer and destroy more. Commenting on the case FACT's Kieron Sharp said: ""This result is an excellent example of how serious an issue illegal streaming is. TV boxes and sticks that allow consumers to illegally stream sports, such as Premier League matches, not only have a huge effect on the content owners and broadcasters but the thousands of people working tirelessly behind the scenes to put the sport on our screens. This is no longer a grey area – selling devices like this or using one at home to watch content you normally would pay for is breaking the law. This sentencing should send out a very clear and strong message to anyone involved in the sale of these devices that it is very much illegal and that they risk spending time behind bars."
---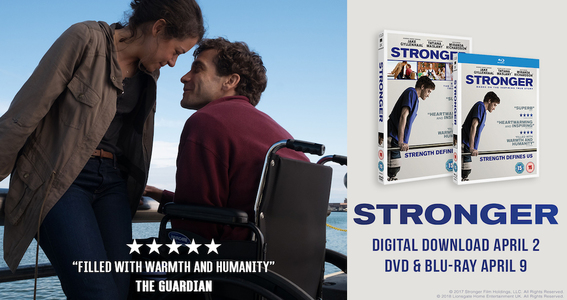 ---
"With more stories and more storytelling mediums than ever, our industry continues to adapt to an ever changing world. The global entertainment market is expanding on multiple fronts, constantly innovating to deliver an unparalleled experience to audiences worldwide. In 2017, not only did the global box office hit yet another record high, the number of subscriptions to online video services around the world jumped 33 percent to reach 446.8 million."
MPAA Chairman and CEO Charles Rivkin on a repot from the organisation that showed global home entertainment consumer spending grew by 11 per cent in 2017 to $47.8 billion. Spending across theatrical and home ent worldwide totalled more than $88 billion.

AT THE MOVIES
Peter Rabbit continues to show Sony Pictures' prowess when it comes to marketing family films at the UK box office, holding on to the UK top slot over the Easter weekend and its total now well beyond £21 million. Steven Spielberg's Ready Player One made its debut at number two after an opening weekend which saw it take more than £5 million. There were further new entries for the excellent Isle Of Dogs (£1.6 million). Blockers (£1.35 million) and Duck Duck Goose, with £653,832.
More on Star Wars, as if our news on the impending Last Jedi release wasn't enough, and it's been confirmed that the next spin-off, the long-gestating Solo: A Star Wars Story, aka Han Solo - The Early Years, will make its debut at the Cannes film festival next month. Naturally, this has led to a wealth of speculation, with many believing it's a sign of good things for the reportedly troubled film, which now has Ron Howard at the helm…
This week's book to film to TV story centres on Nick Hornby's High Fidelity. For the tale of a record shop owner, his nerdy staff and complicated life, already a bestselling book, then a John Cusack starring film transposing the store to America, will now become a TV series under the watchful eye of Disney. It's reported to be based on a female owner too… It is likely to debut on Disney's forthcoming streaming service…
Oh, hang on there's more: A League Of Their Own, the female baseball team series, not the James Corden sports quiz, is also being turned into a TV series too…
As promised, The Raygun's Tim Murray in conversation with Matt Schrader, director of excellent doc Score, released this week by Dogwoof on music, style and whatever website The Ransom Note…
This week's Netflix invasion
So eagerly awaited, that here's a French trailer…
To subscribe to The Raygun newsletter, please email
info@theraygun.co.uk
with subscribe in the subject matter
To unsubscribe, email

info@theraygun.co.uk

with unsubscribe in the subject
For editorial or advertising queries, contact

tim@theraygun.co.uk