BASE UPDATES ON INDUSTRY EFFORTS…
…675,000 EST SALES IN A WEEK…
AWARDS POSTPONED – BUT WILL TAKE PLACE
FROZEN 2 COOLLY PASSES HALF A MILLION…
…AS DISNEY+ HITS 50m SUBSCRIBERS…
…UK TOTAL "LIKELY" TO BE NEARLY 4m
…AS BULLDOG HEADS TO DREAMLAND
ERA PAYS TRIBUTE TO FORMER CHAIRMAN
TRAILERS OF THE WEEK
---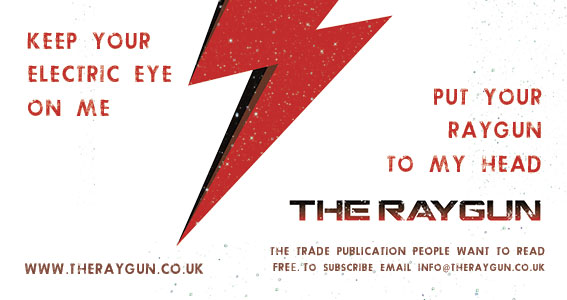 ---
If you can't read this newsletter or see the ads, please click here.
As the Coronavirus shutdown continues for the foreseeable future, now likely to continue until at least the late spring/early summer, the industry is continuing to work together to look at ways of improving supply chain elements and ensure physical product gets on the shelves (both physical and online), but while there is still work to be done – much of it within the Project 2020 working group (the industry's very own key workers), the numbers from the digital side are looking very strong. In a busy week for statements, BASE has also confirmed that it is delaying this year's BASE Awards. But in a move that shows its determination to hold the event once the lockdown nightmare is over, the organisation has confirmed that judging has taken place, the winners have been selected. It has earmarked a post-lockdown date, although it will advise on the rescheduling as the situation becomes clearer.
So, in a busy week, here is the full update from BASE and chief executive Liz Bales. She said: "Across the category we're seeing colleagues really rise to the challenges that the Covid-19 situation is presenting even as they deal with the harsh reality of what is likely to be the long tail of the 'new normal'. With much of the nation essentially siloed, the anticipated upswing in the performance of EST is evidenced by robust Official Charts Company data showing more than 675,000 sales across EST in the last week. The fact that catalogue is performing strongly within that, showing significant week-on-week growth as many customers revisit classics or discover new favourites, is one that needs to be acknowledged and factored into onward digital growth strategies that were being considered by the BASE and DEGI membership before the situation became what it is. In the physical arena the situation is clearly more complex. Anecdotally we have heard that those still able to fulfil online orders are performing well and we have mobilised the Project 2020 group to work effectively in support of Asda, Morrisons and Tesco to keep the category as vital as possible in the challenging circumstances facing our grocery partners. That support and collaboration is a benchmark of the 2020 work BASE and its members have done and this has provided a firm foundation in difficult times so I would like to congratulate all concerned for their continued focus."
And there's more too, for BASE has also been working feverishly behind the scenes to further promote its Official Film Chart, as well as pushing findanyfilm.com to help stuck-at-home consumers find the movie they're looking for. BASE chief executive Liz Bales said: "The comms plan effected by the team is also bearing fruit, with a marked upswing in interest in the Official Film Chart from mainstream media, as well as great traction on driving engagement with FindAnyFilm.com. We continue to work with members to enrich that strategy and across the board, we're working nimbly with partners across the category, all focused on providing much-needed diversion to audiences at home. As the situation evolves we will be driving a flexible strategy to keep that engagement going, and of course are looking forward to a semblance of normality returning as soon as humanly possible."
Meanwhile, the BASE Awards 2020 are dead; long live the BASE Awards 2020. The awards have been postponed, but with the judging panels having convened from the respective judges' homes online – the same way we've all been having meetings and socialising – the winners have been decided. And in delaying the event, BASE has confirmed it will go ahead. All of which doesn't, at least, give us something to look forward to. In its official statement, the organisation said: "After weeks of deliberation, last week the six panels of esteemed BASE Awards judges met virtually to compare notes and decide on the Shortlisted and Winning entries for the 2020 BASE Awards. This year's online submission process already allowed for a more sustainable and flexible approach to awards submissions and, lockdown notwithstanding, the judging sessions also pushed ahead, with all of the usual debate and discussion taking place over video conferences as colleagues from across the industry work safely from home. BASE would like to extend a huge thanks to all of this year's judges and moderators for their endless support and enthusiasm, and their invaluable time spent reviewing a wealth of stellar entries this year. With the judging process now complete, BASE is also able to confirm that this year's Awards ceremony will be postponed from its June 4th date in light of the ongoing and serious nature of the COVID-19 pandemic. Our intention is still to celebrate the video category's achievements and an alternative date has been secured. We will continue to sense check that to ensure it falls within such time as normality starts to return, and is in line with government advice. We'll have more to share in the coming weeks and we look forward to celebrating 2019's outstanding achievements with you with an amazing ceremony at the iconic Roundhouse venue. In the meantime, thanks and best wishes from all at BASE to all our members, partners, entrants, judges and sponsors for their support so far."
This week's BASE and the Official Film Charts listing gives further credence to the fact that the ongoing weekly announcement is becoming an increasingly important source of industry-wide PR. For the unveiling on Wednesday of the current top 10 from BASE showed further major successes for Frozen 2. Last week, the Disney sequel had become second in the all-time fastest digital sellers after its first two weeks on sale, this time around there was more joy for Anna, Elsa and co. For the film has seen its physical sales tacked on to digital after its first week on Blu-ray and DVD, taking it past the half a million mark for sales. Its first week as a physical release saw it selling more than 200,000 copies, and in heartening news for physical, almost four out of five of those were on DVD or Blu-ray. Jumanji The Next Level was the highest new entry at number two, while a box set featuring Froze and Frozen 2 was new at number nine. Shortened window releases Bloodshot and Trolls World Tour were at numbers four and 10 respectively.
---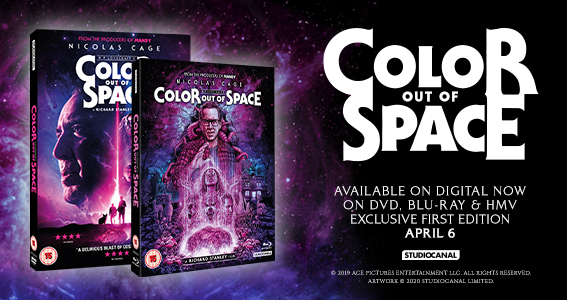 ---
Meanwhile, more good news for Disney, which this week announced that, following its belated launch in the UK and other territories excluded from its first thrust in November 2019, Disney+ has now gone past the 50 million subscriber mark. The UK and other territories have added to its expanding global presence and tipped it over a key point. "We're truly humbled that Disney+ is resonating with millions around the globe, and believe this bodes well for our continued expansion throughout Western Europe and into Japan and all of Latin America later this year," said Kevin Mayer, chairman of Walt Disney Direct-to-Consumer & International. "Great storytelling inspires and uplifts, and we are in the fortunate position of being able to deliver a vast array of great entertainment rooted in joy and optimism on Disney+."
But now the hard part begins for Disney, as many analysts and industry observers have noted. Its early subscriber numbers have been boosted by Covid-19 assisted conditions, now it has to keep those on board as well as enlisting and wooing new customers too. As the experts at Futuresource noted in a statement tis week: "Of 50 million Disney+ subscribers announced, Futuresource estimates that approximately 30 million of these are in the USA whilst in the UK, the number of subscribers is now likely to be approaching 4 million. Disney+ Hotstar's recent rebranding ahead of its delayed launched on April 3 has been the key contributor in hitting this 50 million milestone early, with 8 million subscribers announced COVID-19 has provided a major boost, particularly amongst families with younger children. In addition, the current scenario has convinced many of those who were previously intending to sign up, to make the jump earlier than they had planned. In its original November launch markets, the combination of the lockdown and availability early release titles such as Frozen II and Onward have further boosted growth in recent weeks."
Another week, and more good news from Shudder, the AMC-owned specialist horror svod channel, which last week posted notices about record-breaking performances during the Coronavirus crisis. This week it has unveiled more strong viewing figures during the lockdown. For new series Cursed Films, a documentary looking at horror flicks that are said to have been cursed after tragic and unfortunate events during and after production (The Omen, Poltergeist and The Exorcist are among those whose histories are dissected in episodes), is now its second most watched series but ever, bested only by flagship show Creepshow. What's more, it's its biggest documentary ever. "Cursed Films became an instant hit for us across every metric we have, including total number of viewers, percentage of subscribers who watched during its opening weekend, and completion rate," said Craig Engler, Shudder's general manager. "Jay Cheel's thoughtful — and at times heartbreaking — examination of the tragic events that led people to label films like The Exorcist and The Omen 'cursed' has clearly resonated with audiences and critics." "The entire Cursed Films team is thrilled by the enthusiastic response the series has received from critics and horror fans," said series writer/director Jay Cheel. "It was a deeply gratifying experience traveling around the US and Canada, interviewing some childhood horror heroes along with some of the most intelligent, articulate, and empathetic subjects a documentary filmmaker could ask for. We're so excited to finally be able to share the finished product with Shudder's members who we hope find the experience of watching Cursed Films as rewarding as we did making it."
A report from independent Lightbulb Film Distribution, whose plans to release sci-fi shocker Reborn at cinemas were waylaid by the current conditions. The label is pressing ahead with its home entertainment bow, with the title due on digital on May 4 and DVD a week later. Lightbulb's director of sales and acquisitions Peter Thompson updated us about the film, and what the current situation means for an indie. He said: "It was disappointing to have to cancel the theatrical release of upcoming paranormal horror Reborn. Munro Film Services did a terrific job, securing 16 sites with more expected. Sadly, when the cinemas closed their doors (and rightly so – for both the safety of their staff and attendees), the decision was taken out of our hands. The Home Entertainment release will go ahead as planned though, with a UK digital launch from May 4, followed by the DVD a week later. The film is light-hearted, fun and has won numerous awards all over the World. We know horror fans are going to love it." And, on the rest of the business, he said: "We've seen a drop of almost 50 per cent on our physical sales since the Covid-19 lockdown, but our digital revenue has doubled in that period, so it's not all doom and gloom. Our latest family feature, Storm Boy, which was released on Monday – and is available to watch on Sky Store, Virgin Media, Apple TV, Amazon and Google Play – looks set to be one of our most successful TVOD releases ever. It's an uplifting family film with a positive message – something that we think the country needs right now."
---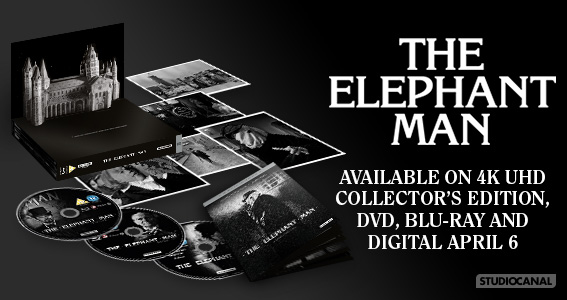 ---
Discerning TV fanatics would do well to tune into Babylon Berlin, ahead of the release of the third series of the oh-so-decadent tale of life in the German capital during the heady days of the Weimar Republic. The third outing is due on Monday April 13 courtesy of Acorn, and the company's Helen Squire said: "With armchair travel the new norm, transport yourself to a hedonistic 1929 Berlin via the critically acclaimed, multi award winning hit German period drama Babylon Berlin Series 3. It arrives on DVD and EST this week, day and date with a compete series 1-3 boxset. The release has been so keenly anticipated that fans have been pre-ordering since last year so we're expecting this to do really well. Thanks to the retailers who are supporting us on this release despite obvious challenges and to Debbie Murray at Aim Publicity for making this so bingeworthy this week."
Meanwhile, Acorn is also prepping itself for the release of one of the hits of the current lockdown, in the shape of Martin Compston and co in surrogate baby thriller The Nest. The series ends over the Easter weekend, and we've been gripped. And, as Acorn's Helen Squire explained: "If you were thinking life in lockdown is challenging, spare a thought for Dan, Emily and their will-she/won't she surrogate Kaya as The Nest reaches its thrilling conclusion - the last two episodes go out on consecutive nights, Sunday and Easter Monday. The viewing figures have been growing week on week as audiences are gripped by this psychological drama and we're delighted to be releasing it on DVD next month."
And what better time, you might imagine, to release a film entitled Infected? For that's exactly what's arriving on Monday, courtesy of 4Digital Media, a homegrown, pre-Coronavirus tale of quarantine and more. Here's 4Digital's Eve Greenow in the release. She said: "With the current circumstances, there didn't seem a better time to release Infected on DVD. It's a scarily similar story of quarantine, one I'm sure we can all resonate with at the moment. British made and incredible relevant, Mark wakes up to find his flat entirely sealed, unable to get out, and mysterious figures outside wearing protective suits. As the day wears on and the 'Hazmats' infiltrate the building and begin snatching residents, tempers fray and fear takes over. Together with his neighbours, Mark soon discovers that the real dangers are already sealed in there with them. For anyone looking for some infectious thrills, we'd definitely recommend giving this a watch."
Due on Monday is the latest release from independent Bulldog, from cult director Bruce McDonald, entitled Dreamland. Here's the company's Philip Hoile on the release. He said: "Bruce McDonald is a fascinating filmmaker with an impressively varied filmography including cult zombie horror Pontypool and black and white road-trip drama Weirdos, and Dreamleand, starring Stephen McHattie, Henry Rollins and Juliette Lewis, is perhaps his most unconventional film yet. But we are living in very unconventional times and we're hopeful that audiences at home choose to embrace the stylishly-weird, twisted and incredibly fun journey through genres that the film will take them on."
---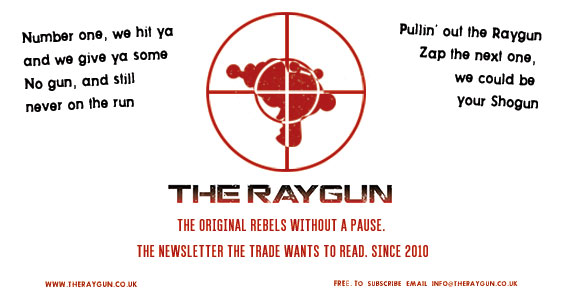 ---
There's a quartet of digital titles available to download and keep from Paramount on Monday April 13 after the company shifted its schedules to maximise opportunities to benefit from digital during the current lockdown. Interestingly, the four includes one of 2019's most-talked about films, Blue Story. It's unlikely its home entertainment bow will see the same kind of publicity that marked its theatrical release, as tales of stabbings and violent incidents in cinemas on the weekend this gritty UK urban tale made its debut are not going to be repeated in homes, but it should bee able to capitalise on pent up demand. The other three are Like A Boss, a raucous comedy starring Tiffany Haddish and Rose Byrne; more laughs in John Cena fireman turned babysitter comedy Playing With Fire and Blake Lively and Jude Law in thriller The Rhythm Section.
The release schedule is still busy for the specialist and boutique labels, with Eureka Video heading to social media on Thursday to reveal its forthcoming slate of titles for June. As with other imprints, the label also updated on hw it is coping during these challenging times. And it starts with good news. The label's Marcus Garwood said: "Here at Eureka Entertainment we are pleased to say we are currently managing to traverse these challenging times we all find ourselves in and our products remain available via many online outlets for those customers who need an entertaining diversion whilst staying safe at home. We would like to thank those distributors, online outlets and delivery services for continuing to make this possible. To that end we are forging ahead with announcing our June 2020 line-up. Starting off on a lighter mood with a classic 1948 Comedy drama A Foreign Affair from the multi-Oscar-winning director Billy Wilder (Double Indemnity, Irma La Douce). Starring Oscar-nominated actresses Marlene Dietrich (Witness For The Prosecution, Touch Of Evil) and Jean Arthur (Mr Smith Goes To Washington, Shane), the film is filled with sharp dialogue and satiric jabs; making it one of Wilder's most beloved comedies. It makes its UK debut on Blu Ray via our Masters Of Cinema imprint. Moving on a year to 1949 our next UK debut Masters Of Cinema release is Oscar-nominated director Robert Siodmak's tense crime noir Criss Cross. Sourced from a brand new 4K restoration and starring Oscar-winning actor Burt Lancaster (Birdman Of Alcatraz, From Here To Eternity) this tale of illicit passion, greed, robbery and murder has never looked better and will keep you on the edge of your seat from start to finish. For those who missed out on its limited edition incarnation, June is rounded off with the arrival of a standard edition of Martin Scorsese's legendary rock doc The Last Waltz. Boasting an on-stage line-up including Eric Clapton, Bob Dylan, Neil Young, Muddy Water and Joni Mitchell this standard edition Blu-ray may not have all the bells and whistles of the limited edition, but it will definitely still rock your world, making it absolutely essential for fans."
We didn't have room for this on last week's newsletter, due to space and timing issues, but sad news from ERA, which has announced that former chairman Paul Quirk has sadly died. The retailer, who built up a chain of record stores around the north west, passed away after a short battle against cancer. He had retired as chair of the organisation, but had been involved on Record Store Day as it grew in the UK. His tenure included some of the entertainment retail industry's toughest years, battling against piracy, the rise of digital and downloading, as well as free covermounted CDs (he famously said of the Mail's Prince giveaway: "The Artist Formerly Known as Prince should know that with behaviour like this he will soon be the Artist Formerly Available in Record Stores."). ERA chief executive Kim Bayley said: "RA CEO Kim Bayley said, "ERA is indebted to Paul Quirk. Not only was he a strong and passionate voice for music retailers for more than three decades, he was the longest-serving Chairman of ERA itself, a prime mover behind Record Store Day in the UK and a mentor to countless people across the industry. He will be missed right across the business for his enthusiasm, humour and passion for record retailing. On behalf of everyone at ERA, I would like to send our sincere condolences to his family and in particular, his beloved wife Sheila. I worked alongside Paul for 16 years of my 17 years at ERA and he was not only a sharp and knowledgeable chairman, but a true friend who was unstinting in his support."
---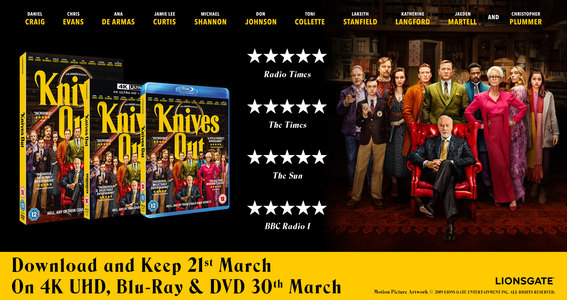 ---
There are some we've decided to put on Disney+," Iger said. "We already announced one, Artemis Fowl, that would have been released in theatres. Others we've simply delayed. In some cases we've moved things onto Disney+ faster than we would have. Frozen 2 was one of them, but Onward would be the biggest example. It was in theatres when this happened. We moved to a pay-per-view period for a couple of weeks where people could buy it and own it. And then we ended up putting it on Disney+. "In terms of movies going ahead after Artemis, there may be a few more that we end up putting directly onto Disney+, but for the most part a lot of the big tentpole Disney films, we'll simply wait for slots. In some cases we've announced new ones already, but later on in the calendar."
The entertainment industry, much like the rest of the world, is in lockdown, but what the heck – that hasn't stopped news of remakes flooding in. THere's been two revealed this week that have set the blood of many boiling, while others are more in the "colour me intrigued" school of thought. First up is The Others, the spooky twist in the tale horror directed by Alejandro Amenabar and starring Nicole Kidman. The star appeared as Grace, a mum who was keeping her kids secluded due to a rare illness, until strange noises start up in the creepy house they reside in. Production outfit Sentient has acquired the remake rights. The company's Renee Tab said: "I am honoured to be able to work on my favourite horror film of all time, The Others, and to bring this reimagining to the big screen for new audiences. It is almost eerie and uncanny how timely the themes are today: self-isolation, paranoia and fear, and of course the intense desire to protect our children and ourselves from harm. We look forward to unraveling the layers behind lead character Grace, whose pain and demons draw viewers into a truly compassionate journey."
More remake news and one that's already been the subject of a VHS-friendly remake back in the straight to video era is also back on the block. Night Of The Hunter was, of course, a classic noir-esque thriller starring Robert Mitchum as the preacher with love and hate tattooed on the knuckles of his hands who's aiming to track down a fortune that only a pair of siblings know where it's located. The remake starred Richard Chamberlain in the preacher's role. Now it's up again, with Universal set to give the story a new adaptation, this time set in the modern day…
Meanwhile, television and subscription video on demand channels aren't immune from remake fever. And Disney+ has this week stated that next up for the service is Doogie Howser MD. The young would-be doctor series starred Neil Patrick Harris and became a pop culture fixture after it finished in the early 1990s. Now Disney+ has remade it, albeit set in Hawaii with a half Asian girl as the young aspiring medic. It will be called Doogie Kealoha MD…
From Wolves to the world…
You're on The Raygun newsletter mailing list, which has been running for eight years, because you requested it, have been recommended to us or sent us emails. You can unsubscribe at any time, if you're daft, using the link elsewhere or by emailing as below. But of course, you don't want to do that, do you? We don't share your information with anyone else, we don't like cookies and we're the good guys. We care because you do…
To subscribe to The Raygun newsletter, please email
info@theraygun.co.uk
with subscribe in the subject matter
To unsubscribe, email

info@theraygun.co.uk

with unsubscribe in the subject
For editorial or advertising queries, contact

tim@theraygun.co.uk