Remember to Vote in the Primary Election
Pennsylvania's primary election day is Tuesday, May 20, and the polls will be open between 7 a.m. and 8 p.m. For our government to be truly representative, we all need to vote. However, in the most recent primary, only 20% of the electorate showed up to vote.
Read details online of important races and absentee ballot instructions.
More online.
)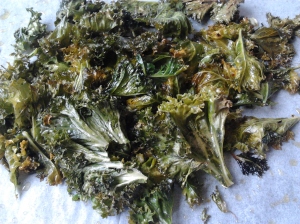 Also known as borecole, kale is believed to be one of the healthiest vegetables around. Just as addictive and crispy as potato chips, baked kale chips are a low calorie nutritious snack that even the pickiest eaters will enjoy. (
More online.
)