Rightmove Pattaya Newsletter for September 2019.
August was a suprisingly busy month with customers snapping up firesales some of which spent less than a day on the market. As a continuation of the theme, this newsletter is focused on some of the rock bottom prices currently available and our top investment picks: 
1 Bedroom Condo - Arcadia Beach Resort.

Fully furnished tenanted condo. Only 1,075,000 THB. 
This fully furnished condo has everything paid except the transfer. Wonderful facilities in the building with easy access to the Taxi routes. 
Sitting tenant paying 8,000 THB a month. 
1 Bedroom Condo - Olympus City Garden
1 Bedroom. 1 Bathroom. Foreign name. Only 1.35 Million THB
Olympus City Garden has a modern design with European touches and is well located in Central Pattaya, close to a range of bars, restaurants, schools and markets. 
The building is scheduled for completion towards the end of the year. This unit overlooks one of the pools and buildings gyms. 
A true firesale and easily the cheapest foreign name unit in the building. 

2 Bed, 2 Bath. Laguna Bay 1. Pratumnak
Firesale. Only 2,150,000 THB
Easily our cheapest 2 bed, 2 bath condo on Pratumnak Hill. This unit has been newly decorated and features an excellent internal design with 2 double bedrooms and 2 full bathrooms. 
Laguna Bay 1 features a beautiful rooftop pool with nice sea views and is located only 5 minutes walk from the Beach on Pratumnak Soi 5. 
Two Bed Condo - The Water Park. Pratumnak. 

75.5 sqm. 2 bed, 2 bath only 2.65 Million Baht. 
The Waterpark enjoys a great location on Pratumnak Hill being an easy walk to both the Taxi route and the beach. 
This spacious, never lived in pool view condo is by far the cheapest on the market and offers excellent value for money at under 35,000 THB per sqm. 
10 - 11% Guaranteed Annual Returns for 1 - 5 years
Investment Secured on Property with 45% Loan to Value. 
Invest 1.6 million THB against a property valued at 3.5 Million THB. Guaranteed buy-back at 100% after 5 years. 100% of funds invested can be returned early with 12 months notice (No penalty). Guaranteed annual return of 10-11% (dependent on amount invested). Returns paid quarterly. No costs to deduct.
Grand Avenue - Central Pattaya
67 sqm 1 bed, 1 bath condo. Only 3.685 Million Baht
Best location in Central - 
Easy walk to LK Metro, Soi Buakhao, Walking Street, Central Fesitval etc. 
This condo is the biggest of the 1 beds and enjoys the perfect pool view from building F. The developer is selling similar units at 50% more per sqm in foreign name so this unit has plenty of upside to the price. 
The condo houses the biggest swimming pool in Central Pattaya and a wealth of other facilities. 
2 bed, 2 bath pool view units available from 4.25 Million. Contact us for more details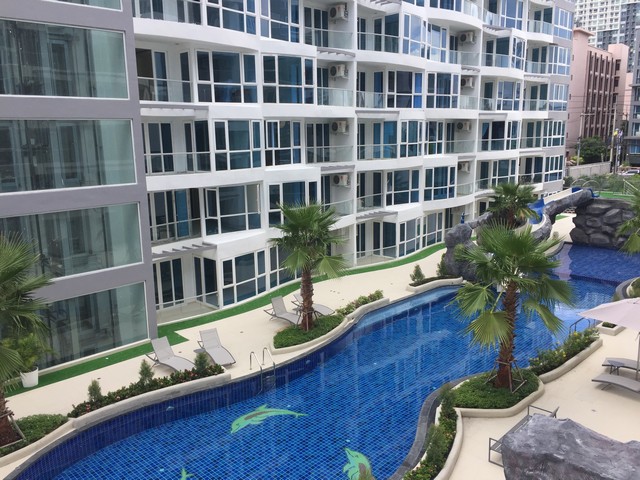 Property urgently needed:
Houses for rent! Ideally pool villas in the 30-60,000 THB per month range
Houses for sale on large land plots in East Pattaya and Huay Yai (over 120 TW)
Any properties with owner finance attached.
Large 1 and 2 bed condo's under 50,000 per sqm
Cheap houses in East Pattaya. 2-3 beds under 3 Million baht.
Sea View condo's over 80 sqm. 
2 Bed condo's on any baht bus route or in Pratumnak. Under 6 million THB. 
Do not hesitate to contact us if you have a property that you would like to sell or rent or if you are in the market to buy. Our agents are seasoned property professionals and are always ready to help.  

If you are interested in constructing an investment portfolio feel free to contact me personally at marcus@rightmovepattaya.com. I will be happy to talk you through the successes I have had and mistakes I have made investing in Pattaya on my own behalf and as always please feel free to stop by our office on Second Road just after the junction of Pattaya Klang.