KALEIDOSCOPE TAKES ON A NEW PLATFORM…
…ACQUIRES CATALOGUE AND SLATE
MANGA GOES SOLO, AT THE END OF HUGE YEAR
…AS FOX USHERS IN NEW ICE AGE
HIGH WATER MARK FOR STUDIOCANAL…
…AS COMPANY UNVEILS Q1 SLATE
SIGNATURE UNVEILS AFM DEALS
REVELATION HELPS NETFLIX DEAL
FACT PROSECUTES DODGY BOX SUPPLIERS
QUOTE OF THE WEEK
AT THE MOVIES
SITE OF THE WEEK
TWEET OF THE WEEK
---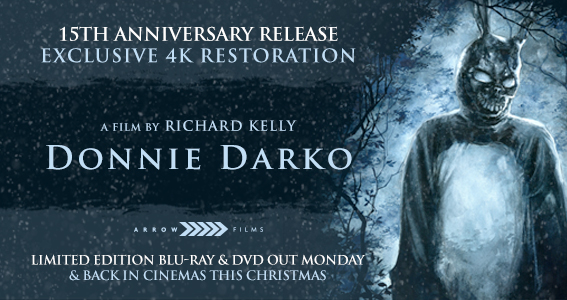 ---
If you can't read this newsletter or see the ads, please click here
It Was A Good Week For... Kaleidoscope and Manga both happy as the former acquires the Platform catalogue.…
It Was A Bad Week For… Two dodgy set top box operators jailed in the first prosecution of its kind...
Everyone expected consolidation in 2016. particularly in the independent sector, and the industry was served with another dose this week, albeit in far happier circumstances than other recent events, as the ever-ambitious Kaleidoscope operation announced the inking of a deal that saw it acquiring the entire Platform catalogue, taking in both its library and forthcoming slate of as yet unreleased titles. The deal was signed after some months of negotiation and works in favour of both companies. For Kaleidoscope, it increases the size of its library at a stroke, offering up, among other things, the opportunity to further explore and exploit opportunities in the catalogue sector. For Platform, or rather what used to be Platform, it means the chance to concentrate exclusively on Manga releases (more of that below). It sets the seal on a strong year for Kaleidoscope and gives it the chance to go into 2017 with a far bigger slate of films – the titles it has picked up under the deal include such strong genre fare as Bonded By Blood 2 and We Still Steal The Old Way, another homegrown sequel. In addition, there's a documentary about punk icons The Damned (one we're still dying to see). Among the titles included in the catalogue are as varied a bunch as 10 Minute Solutions, Spartacus, Vendetta, We Still Kill The Old Way, The Adventures of Tin Tin, and I Spit On Your Grave.
Comment on the deal came as the ink on the contract was drying. Kaleidoscope ceo Soencer Pollard said: "We are excited to have been able to conclude the acquisition of Platform Entertainment. The consolidation of the Platform library of rights within the current Kaleidoscope catalogue, together with the upcoming slates from both businesses, will see our market share in the UK double overnight. The Platform library has huge potential in the physical market place but just as importantly in the digital, VOD and SVOD marketplaces and we will be working tremendously hard with all our bricks and mortar partners and ancillary outlets to ensure we maximise the combined value in the coming months. We firmly believe that consolidation within the UK and International marketplace is vital for independent distributors to continue to grow, and adapt to market changes and consumer buying habits." For his part, Colin Lomax, former ceo of Platform Entertainment, said: "I am delighted to have concluded a deal with KHE for Platform's excellent catalogue of titles plus future slate and am sure KHE will continue to have great success with the business. I will now focus on our core Manga business which remains completely independent of Platform and continues to enjoy continued success as the leading distributor of Japanese anime content in the UK."
And more on Manga, as the company that used to be part of the Platform set up, and Anchor Bay before it (Colin Lomax, of course, led a management buy out from Anchor Bay parent Starz some two years ago), is now going completely solo. The move comes as the label enjoys its best year for some decades. What's more, it's a success story that's driven by physical sales as much as anything else. It has ambitious plans going forward too. Here's Jerome Mazandarani on the company's plans: "Manga Entertainment Ltd is now the entire team's focus and that makes me very happy. The team have been working incredibly hard this year and despite the distraction of the Platform library sale they have done amazing things. 2016 will be Manga's most successful year ever during my 16 year tenure. We will close out the year with £5 million in net turnover. Amazingly, 95 per cent of this is from physical home video sales. In the last half of the year we extended our sales into television and digital and have seen our Dragon Ball Z films premiere on Sky Cinema, Yakuza Apocalypse go to Film 4 and we've just closed a film package with one of the UK's favourite pay TV channels. We've also been expanding our business internationally with our first feature anime partnership with Studio MAPPA and Genco Japan on the film, In This Corner Of The World, which opened on November 12 in Japan and has so far earned $4.7 million BO on 82 screens and currently sits at No.24 on the Japan BO Chart. We have closed international deals in North America, LatAm, China, HK, Taiwan, Thailand, Germany, France and Spain. It will hit UK cinemas next year. And we have greatly expanded our original anime production and development slate and expect our first original series co-pro partnership to be announced in Q1. We are only getting started." The company's Andrew Hewson added: "2017 is going to be fantastic year for Manga, alongside several large theatricals planned including a re-release of Ghost In The Shell, In This Corner of the World and the brand new Yu Gi Oh! Movie - The Dark Side of Dimensions, we also have a whole host of great titles out on home video and digital download, all to be announced in Q1."
---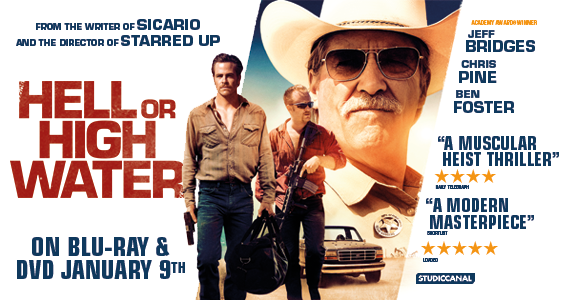 ---
A big week in stores this week, with some blockbusters arriving and the Christmas rush starting to build. Chief among this week's new releases in stores was Suicide Squad, which was sitting in the number one spot in the midweeks according to the Official Charts Company. It has shifted more than 190,000 in its first few days on sale, making it one of the year's biggest superhero outings. Commenting on its early success out of the gate, Warner's John Stanley said: "The Suicide Squad campaign has been bold, vibrant and heroed these iconic characters. We're thrilled with the response and expect to see strong sales throughout the Christmas period."
It's been a big week for Fox, with two major releases in store. Absolutely Fabulous was leading the charge for the company, taking the number three set in the midweeks according to the Official Charts Company. As well as all the requisite marketing, one of the highlights of the marketing included a cracking PR initiative that saw Fox creating limited edition AbFab jumpers in aid of Macmillan Cancer Support, with all manner of celebrities, everyone from stars Jennifer Saunders and Joanna Lumley to Saunders' old pal Dawn French and X Factor's Honey G all donning them. Commenting on its first week's sales, Twentieth Century Fox Home Entertainment's Oriane Charlier said: "It's this Season's 'must have' DVD darling! Absolutely Fabulous: The Movie hit shelves this week with a tactical media campaign across TV, press, out-of-home, digital and social with tailored creative to hit 2 main audiences - core Ab Fab fans and gifters to ensure everyone's living rooms are decked with Bolly this Christmas!"
Also from Fox comes the latest in its Ice Age family animated franchise, which is packaged with a bonus Ice Age release to thaw the hearts of even the coldest parents. Its first few days in sale saw it sitting at number seven in the midweeks. Commenting on the release TCFHE Product Manager Helena Lepeu said: "Our marketing campaign for Ice Age 5: Collision Course was focused on a retail-led approach to drive impulse purchase and gifting. This was supported by digital out-of-home and mobile advertising to target busy mums who want to spend quality time with their little herds this Christmas. Strong promotional partnerships with Pink Lady Apples, ATS Tyres, myHermes, AO.com and Love Food, Hate Waste also added significant media support."
Another top 10 new entry comes in the shape of Planet Earth II, one of the year's superlative TV programmes and, in the snakes chasing iguanas scene in the first episode, one of 2016's scariest moments on screen. Its first week showing, it's in at number 10 in the Official Charts Company's midweeks, is strong, and expect the gifting to continue. BBC Worldwide's Rhidian Bragg said: "Planet Earth II has been a huge success for BBC One, delivering incredible viewing figures, even bigger than the original series 10 years ago. It's been really pleasing to see this translate into a strong sales performance so far this week, retail support has been fantastic and with the final episode on Sunday we're hoping this will be a great gift this Christmas."
More from the midweeks and other new entries include Pete's Dragon at number nine, The Shallow at number 20, Agent Carter at 31, Nerve at 35, Fear The Walking Dead at 38 and, capping a good week for Kaleidoscope, Kickboxer: Vengeance at number 37.
---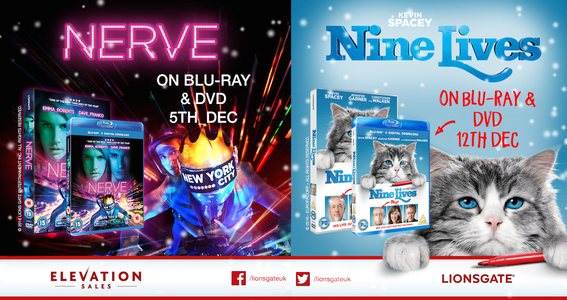 ---
To the Odeon Leicester Square for a Sunday morning screening of the next from the increasingly productive and supremely successful Illumination animation studio under Universal's wing, Sing. It's another winner, a proper feel good family film that's both laugh out loud funny and genuinely heart-warming. As ever for an early event on the Sabbath, there was fun in the foyer, with a life-size snow globe for photo opportunities. The film is due at UK cinemas at the end of January, ahead of its home entertainment bow. Commenting on the title, Universal's Emma Sihra said: "We are really excited to be releasing the next animation from our partners at Illumination, Sing, in cinemas early next year and at home ent in Q2. It is a heartfelt story of bravery, family and teamwork, with loveable characters and an amazing soundtrack!"
One of our junior correspondent's favourite screenings of the year was Nine Lives and the Kevin-Spacey-turns-into-a-cat body comedy arrives in stores on Monday December 12. Commenting on the release, Lionsgate's Beth Hall said: "Nine Lives is out this Monday and we're 'feline' good about our fun marketing campaign focussed on the family nature of the film and the great cast including Kevin Spacey (aka Mr. Fuzzypants). We're supporting on TV, VOD and Outdoor. Our Publicity campaign has been an entertaining one and included support on Fun Kids Radio and PopJam. We've also worked alongside Cats Protection and PDSA for wider social support. It'll make a Purrrr-fect Christmas gift."
Some Q1 activity now and we've been talking to Studiocanal about its impressive line up for the first part of the year, which starts off n a high, with a film that's turning up on many end of year Best Of lists, Hell Or High Water. the film is also gaining momentum in the run-up to awards season. Commenting on the title, which stars Jeff Bridges as a veteran Texas Ranger after two bank robbing brothers, Chris Pine and Ben Foster, go on a spree to help pay off debts, Studiocanal's Kristin Ryan said: "With a full campaign planned across TV, radio, press, social and publicity, the film is sure to be one of the stand out successes in those bleak January days." Also in January comes Matthew McConaughey in Free State of Jones. Kristin Ryan said: "This hard-hitting true story features some phenomenal Civil War battle scenes in the telling of the story of defiant Southern farmer, Newt Knight and his extraordinary armed rebellion against the Confederacy. It's followed by the eagerly awaited zombie flick Train To Busan, which has been building up a head of steam for some months and represents a step forward for the whole zombie genre. Ryan said: "Since winning Best Film at Frightfest in August, momentum and word of mouth steadily built leading up to Train to Busan's cinema release in October. The incredible critical acclaim and strong national review coverage alongside constant social buzz have set up the film perfectly for our February release, which will be backed by a full online, social and press campaign and will feature stand out creative and viral elements."
Continuing with Studiocanal's Q1 and due towards the end of the quarter is another FrightFest winner – and a film we saw this week – The Chamber. It's one we've discussed here previously, directed, as it is, by OTMentertan head creative Ben Parker. It's a hugely commercial, tense and thrilling offering and deserves to succeed. Studiocanal's Kristin Ryan said: "Building on the coverage garnered from its FrightFest Premiere and regional festival appearances throughout the second half of the year, the intense UK thriller The Chamber will go on a regional Q&A tour leading up to its home entertainment release in late March." And Studiocanal continues to broaden its scope into other sectors too – there's TV in the shape of "fast-paced British crime thriller with a stellar cast" including Lesley Sharp and Robert Glenister, Paranoid. It's from the team behind Happpy Valley and has picked up rave reviews and strong viewing figures on ITV, and is due at the end of January. And as Kristin Ryan concludes: "Our kids' TV slate continues to grow with a brand new series of Shaun The Sheep and a fresh offering from Nick Junior's Alvin and the Chipmunks show hitting shelves in time for February half term."
Beyond Q1 and well into the summer – here's a diary date for you: mark June 8 as a red letter day, as it's the night for the 2017 BASE Awards for the industry. The awards will be returning to their recent venue of Tobacco Dock in Wapping, east London, with more than 1,000 from across the entire business expected to attend. And BASE is promising the event will be bigger and better than ever. Chief executive Liz Bales said: "We are thrilled to be bringing the BASE Awards back to Tobacco Dock to celebrate the great successes in our industry, the category has a huge amount to be extremely proud of and we look forward to showcasing these achievements at the 2017 Base Awards." Tickets and sponsorship packages for the Awards are now available, those interested should contact Vicki@baseorg.uk
Good to see the Criterion Collection continuing to widen its scope in the UK as part of its ongoing deal with SPHE. It's this week announced a theatrical release through classic cinema specialist Park Circus for a long-lost John Waters film ahead of the first ever UK home entertainment bow for the title. Multiple Maniacs, the director's second feature, stars his former long-time cohort, the late, great Divine and is due for a cinema outing on February 20 ahead of an all-singing, all-dancing lavish Blu-ray bow under the Criterion banner on March 20. Commenting on the release, SPHE'S John Biggin said: "Criterion has always championed extraordinary, original filmmakers so we're thrilled they're introducing John Waters, the so-called 'pope of trash', into the Collection. This is an essential early work from the genius behind classics like Hairspray and Cry Baby and will launch on Blu-ray following a nationwide theatrical run."
---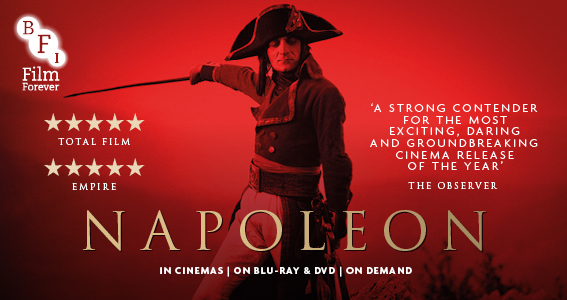 ---
The revitalised Guerrilla Films imprint, a long-standing independent that got caught up in the Lace sales collapse earlier this year, has enjoyed a strong week after finding out its next release, Zero Days, is on the shortlist for the documentary Academy Award. The title is due before the big Academy Awards night, on February 6 next year. The label enjoyed a torrid time caught up in the company's problems, but, after inking a deal with Kaleidoscope to act as its S&D operator, it is enjoying a new lease of life. Guerilla's David Wilkinson said: "My relationship with Kaleidoscope is already proving to the best I have had in my 26 working in home entertainment." Kaleidoscope's Matthew Kreuzer added: "Kaleidoscope are thrilled to be working alongside David Wilkinson and Guerilla Films representing their existing catalogue of high-end documentaries and films. They kick off 2017 together by releasing two amazing, new documentaries: The First Film – a fascinating film proving that the first moving film footage was actually created in Leeds - England rather than France or The USA, as previously thought. Also the new documentary from Alex Gibney. Zero Days is a documentary thriller about warfare in a world without rules— the world of cyberwar and has been nominated for an Oscar."
Last week we covered its big 2017 slate presentation, and this week Signature has unveiled a raft of acquisitions for release in the coming year from AFM. These include 67 Below, mentioned here last week, about a snowboarder who becomes stranded by a winter storm; Wakefield, starring Bryan Cranston from Breaking Bad as a lawyer who hides out in the attic of his home and Aftermath and The Void, both mentioned here last week too as part of its slate. All were picked up at AFM and Signature founder and ceo Marc Goldberg said: "AFM has proven to be another extremely successful market for Signature. We have acquired a dozen highly commercial new films. Many of those are high profile and with A-list cast and we are confident these new additions will help us further our success story in 2017. After an already stellar five years as a UK distributor I'm excited for the plans we have for the company across distribution and production."
More on the deal front too, as independent Revelation continues to work across the industry, its latest venture has seen it working with independent production company MoliFilms and sales company Content Media to forge a global deal that will see MoliFilms' latest outing, Firstborn, air on Netflix territories around the world. Revelation represented MoiliFilms and offered back-officing. Commenting on the deal and film, Firstborn director Nirpal Bhogal said: "Firstborn is a love note to the character based horror movies of the 60s and 70s. I wanted to present a very real and visceral horror which takes place in our reality, that creates scares through atmosphere, burning intensity, wonderfully realised characters and deep primal emotion. There are no quick fixes here, when the supernatural world starts to encroach on Charlie and James it profoundly changes the way they live their lives. They have to come to terms not only with their unplanned child but having to adapt and care for her in a way they could never fathom. Horror in both literature and cinema is the genre that pulled me towards becoming a filmmaker. I am incredibly excited for Firstborn's release on Netflix as it will reach a wide audience that can have the horror we created burrow under their skin in their own home, much like it did for Charlie and James."
FACT had cause to celebrate this week after helping secure the first ever conviction for illegal IPTV and Android-type boxes which enabled viewers to watch illegal content. Two men were jailed this week after the successful prosecution. Terry O'Reilly was sentenced to four years for supplying devices to pubs enabling viewers to watch dodgy live football games and further "facilitating mass piracy". Will O'Leary was given a two-year suspended sentence. FACT Director General, Kieron Sharp said: "As the first sentencing of IPTV boxes in England, today's result should send a hard-hitting message to anyone involved in selling illegally modified set-top boxes. The sale and distribution of these boxes, which are loaded with infringing apps and add-ons allowing access to copyrighted content, is a criminal offence and the repercussions could result in years behind bars. We would like to thank the Police Intellectual Property Crime Unit (PIPCU) for their early support in the investigation and we will continue to work with the Premier League and our other members to ensure sports broadcasts are fully protected." Detective Chief Inspector Pete Ratcliffe of the City of London Police's Police Intellectual Property Crime Unit said: "This conviction shows how important working with industry and other bodies is to modern day policing.
Curated svod service Mubi continues to innovate, certainly in terms of its promotional and marketing activity. Latest idea sees the service working with the Serpentine Gallery to jointly host a series of screenings in December with artist Lucy Raven. Films on show include Philip Kaufman's 1978 take on Invasion Of The Bodysnatchers, who Framed Roger Rabbit? and Blow Out. Founder Efe Cakarel said: "We are thrilled to be partnering with Serpentine Galleries. Lucy Raven is one of the most interesting artists today and we're proud to present Serpentine Cinema with her this winter at one of the finest art destinations in London. Curation is at the heart of what we do, not only online but across all art forms and spaces."
---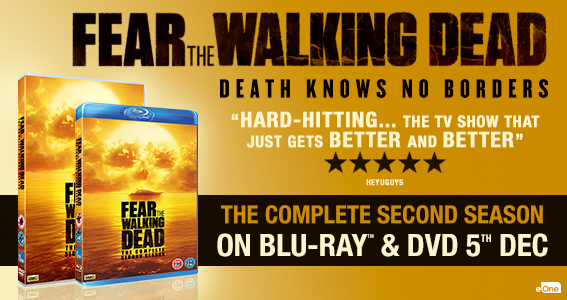 ---
QUOTES OF THE WEEK
"Sometimes people have two swipes at the same movie. The lesson is, if you make the experience for consumers frictionless and easy — to let them find it on disc, on their set-top box at home, or in a digital storefront — they will transact on it. People's love affair with movies has never gone away,. What we always see is, if it's great content, it's huge. Let's never get away from that."
DEG president Amy Jo Smith in the US after figures showed the US home entertainment business had grown by 2.5 per cent in the first nine months of 2016, up to $13.1 billion. That compares with $8.3 billion for theatrical releases in America.
New releases Sully and Moana did well, with £1.79 million and £2.2 million respectively, but not enough to topple the Fantastic Beasts juggernaut in the first weekend of December. the latest JK Rowling had earned almost £38 million to December 4. Other new entries included Polish actioner Pitbull: Tough Women, with more than £450,000, and the Edge Of Seventeen and Bleed For This, which both took more than £250,000.
The female-friendly take on the Ocean's franchise, Ocean's Eight appears to have recruited its baddie to fight against the likes of Sandra Bullock and Cate Blanchett. And it's Brut posh boy Damian Lewis continuing the great tradition of cut glass accented Eton types playing nasty characters in big
Budget Hollywood films. The title, which is also set to see Matt Damon in a cameo reprising his role from the trilogy.
It had to happen: after the success of the League of Legends – the eSports event that outdid the likes of the NBA finals and other sporting events in terms of viewing figures – an eSports film was certain to follow. And follow it has, as news emerged that Will Ferrell will star in a film about the phenomenon. He will play a competitor in a big tournament, and it will, sources said, mirror his racing comedy Talladega Nights.
Follow us on www.twitter.com/theraygun, for all breaking news – we covered the Kaleidoscope and Platform deal as it was announced…
More Marvel business, this time through Sony…
And here's another biggie for this week…
Big stars, big swearing, lots of fun…
This is due on Monday, it's trailer for a trailer time…
And in a week of great trailers, this is the best of the best…
To subscribe to

The Raygun newsletter, please email
info@theraygun.co.uk
with subscribe in the subject matter
To unsubscribe, email
info@theraygun.co.uk
with unsubscribe in the subject
For editorial or advertising queries, contact
tim@theraygun.co.uk