HMV TO TAKE LEAD WITH ULTRAVIOLET
BVA WELCOMES GOVERNMENT RESPONSE
HMV RAISES 5-A-SIDE CHARITY CASH
METRODOME SIGNS UP FOR ST GEORGE'S DAY
SITTER LEFT HOLDING THE BABY
RELEASE OF THE WEEK: MAN ON A LEDGE
TRAILERS OF THE WEEK
---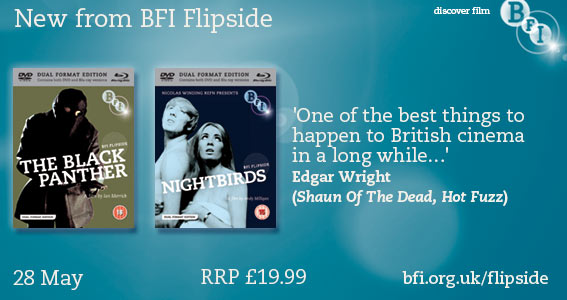 ---
If you can't read this newsletter or see the ads, please click
here
It Was A Good Week For…
The industry's long-suffering Manchester City supporters
…
It Was A Bad Week For…
Jeremy Hunt, his communications green paper, with thoughts on Internet piracy, delayed until the autumn as he fights for his career…
Monday morning and before we at The Raygun were even sat down at our desks, we had an email from one industry type making sure we mentioned something about Man City and their historic Premier League victory. It was, the writer noted, a good week for the industry's long suffering City fans. Our unnamed correspondent, emailing from BBC Worldwide's offices, was joined by others across the industry; we even caught a picture of the desk of one High Street retail buyer who had a Man City flag draped above his desk… Anyway, a rush release DVD of the last gasp victory and City's amazing season, Champions, is out on June 11 from Engage Media via Lace. The latter's Adam Lacey said: "It is fantastic to be working with Engage Sports Media on this project, this is an amazing product, with all the action and behind the scenes footage from the players and staff throughout what many have been calling the best Premier League ever. The fans are going to be absolutely love this DVD."
As we note in our At The Movies section below, the summer box office season has got off to an early and very lucrative start. The double whammy of the Euro 2012 football tournament and the London Olympics means a lot of the blockbusters are shying away from this period and being pulled forwards. SO you end up with a film such as Avengers Assemble having taken £40 million at UK cinemas by mid-May. That figures bodes well for home entertainment releases later in the year too. As HMV ceo Simon Fox said to The Raygun in an interview this week: "The box office figures are really encouraging." And as we move inexorably to the autumn, Fox promised that the retailer would take a "leadership" role in the fledgling UltraViolet format, especially in the run up to Christmas, explaining to consumers the benefits of the cloud-based digital locker system. And he also praised both staff at HMV for their efforts in the previous year, as well as suppliers and distributors, as well as the banks, for their key support during its 2010/11 woes. As reported last week, the retailer has pledged to move back into profitability in this financial year. For the full interview with Simon Fox, go to our website here. More on the HMV financial front too, as the retailer this week announced that it is entering into a strategic partnership with Ticketmaster UK that will see the latter running the retailer's hmvtickets operation. It will remain HMV branded and the two will work closely together, it will also mean even more tickets for more events being offered through HMV's online and retail outlets.
---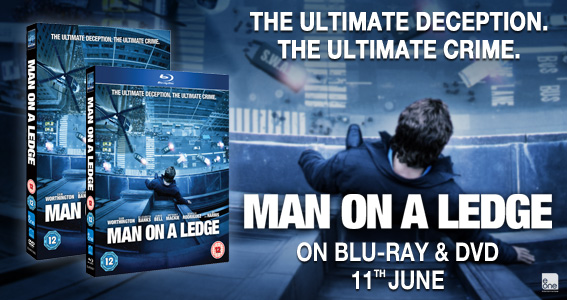 ---
It's been another good week for Momentum… Shame has started off brightly in stores and is set to hit its week one target, while at cinemas The Raid will today (Friday) become the second biggest foreign language theatrical release in terms of screens (it will play on some 300), bested only by Apocalypto. So there's no better time to preview its Q3 line-up, which, thanks to the five star-rated The Raid, tipped as the action film of the year, and the latest from the biggest action star on the block, Jason Statham, in Safe, is, as the company's Louisa Mitchell noted, "our most action-packed quarter ever". The slate kicks off with White Collar Hooligan, a hooligan to gangster Brit flick that will benefit from a limited theatrical release. Momentum knows its stuff when it comes to this kind of title, and, as the company's Adam Eldrett said: "The genre elements are really popular and this film ticks all the right boxes." It's followed by Acts Of Valour, a US Navy SEALS film where the soldiers are the real thing. The film was a huge US box office hit and, given its closeness to the likes of Call Of Duty, Momentum will be aggressively targeting gamers and looking to work with publishers on cross-promotional activity. The Players is a French comedy romp about infidelity that, thanks to the presence of charming Oscar winner Jean Dujardin. Offers up a strong retail opportunity. Another July release is I Melt With You, which offers a great cast (Thomas Jane, Jeremy Piven and Rob Lowe) and is reminiscent of Very Bad Things, or a darker take on The Hangover. Headhunters is Momentum's next foreign language success story, following on from the original The Girl With The Dragon Tattoo and the rest of the Millennium Trilogy. This too is set to be remade, while the original's £1.3 million box office haul bodes well for Momentums's release. Given its track record in this field, the comparative book sales of The Girl… series and Jo Nesbo's Headhunters and their respective box office receipts, this ought to be another strong success. At the other end of the spectrum to this is Monster Brawl, which marries wrestling and horror together. "This is such fun to work on," said Adam Eldrett. "It's a PR dream." It could, the company believes, become this year's Hobo With A Shotgun, which was a major tongue in cheek horror hit last year. Inside Out is a documentary looking at rock photographer turned film director Anton Corbijn, with a cast list of contributors lining up to pay tribute to him that reads like a who's who of contemporary music. Safe is the latest Jason Statham actioner. "It has the budget and the action sequences," said Momentum's Louisa Mitchell, "it's cut above the average Jason Statham action film." Café De Flore is a French title that comes with awareness courtesy of its star Vanessa Paradis, who has done plenty of interviews for its theatrical release. A Night In The Woods is a homegrown horror with elements of The Blair Witch Project, it will be boosted by a special screening (and overnight camping session) in a field. Tim And Eric's Billion Dollar Movie features the self-styled comedy sensations, this will benefit from an interactive screening around release.
Momentum's Q3 line-up will be completed by the aforementioned The Raid. We at The Raygun were lucky enough to finally see it this week and, as we noted on our Twitter account, the film really is every thing it's cracked up to be. We've already covered it extensively, and featured the trailer too, but it is a genuine phenomenon, and a bona fide word of mouth sensation. Momentum is perfectly poised to capture that word of mouth both at theatrical release and on its eventual DVD and Blu-ray bow. The five star reviews have started coming in, check the review by our old pals over at Screenjabber
, as well as The Guardian.
Talking of Momentum, and following on from last week's newsletter, where we looked at its plans for the hit horror The Woman In Black (at £21 million box office it's the highest grossing British horror flick ever) and its PR initiative that is looking at people's first scary film experiences, we've got more up on our website. We've already featured Momentum staffers' own first horror film memories, this week we're adding a few from the industry, including The Raygun's very own Tim Murray and HMV's Andy Anderson, as well as a few other industry figures. We're still welcoming more – this feature will run and run, so please send your own contributions to us at the usual address.
---
Political news now and the government this week outlined its own response to the Smith report on the future of the film industry. The government broadly supported many of the report's recommendations and has promised to continue to educate kids about copyright protection and has encouraged the industry to continue to look at windows and bringing films to as many platforms as possible. It also outlined its plans to bring in the Digital Economy Act (see below). The BVA has responded to the government's own response. Director general Lavinia Carey said: "As the sector oiling the wheels of the film and TV production engine, the British Video Association is delighted that the Government's goal is to promote access to any film on any platform at any time. Making people more aware of where they can get their favourite films and TV programmes legally in the digital world is hugely important, as is the work to minimize copyright theft with all those involved in delivering film to audiences. These recommendations are crucial because so much of the content we love to watch depends on the money derived from buying and renting video entertainment in its many forms, be that DVD, Blu-ray and online services, including emerging cloud-based digital lockers. The case studies we will shortly be releasing in a new report show that some of the best known recent British titles, such as The Inbetweeners Movie, Paul, Senna, Sherlock Holmes, Shank and TV drama Downton Abbey, generated most of their revenues from video. In that context the Government is right to back Lord Smith's call for better public understanding of the value of copyright and building audiences, including the promotion of the many legitimate ways viewers can access video content. We welcome the new funding for film education and look forward to contributing to the development of new DCMS guidelines to promote the value copyright to film fans."
Also in the government's response to the Smith report were details of the next stage of the implementation of the aforementioned Digital Economy Act. ISPs will soon know the exact ins and outs of what they must do to deal with their illegal file-sharing customers, as OFCOM works on a draft code under the oft-delayed Digital Economy Act. The regulator is drawing up a draft obligations code of practice which will define how ISPs deal with customers who infringe the law, it will include sending out legal letters and eventual disconnection. It will be published in June and is the next step in the introduction of the act, although letters are not expected to go out to persistent illegal filesharers until 2014 at the earliest. You can see more here.
Our buzz phrase of the week is social video on demand, aka So-VOD. The reason? Well, indie operator Revolver, fresh from winning three gongs at the BVA Awards, has launched FiNDWATCHSHARE, what it boldly claims is the world's first social video service on Facebook. The service allows Facebook users to watch and share both new releases and catalogue films from its ever-growing library. Users who share films will give their Facebook friends the chance to save 60 per cent on the purchase price of the films. Titles can be rented via Facebook or bought or rented through sites outside of Facebook, such as iTunes, Amazon and Play. It furthers Revolver's innovative (and award-winning) social media marketing campaigns, and the company plans to offer the service both internationally and to other partners later this year. The company's Justin Marciano said: "FiNDWATCHSHARE was a natural progression in both our distribution and marketing strategy. We wanted to create an immersive and fun way for people to discover and access films in different ways; on their favourite devices - and when and where they want - and to reward them for it. We believe the platform of So-VOD (social video-on-demand) – another first that Revolver has created to best maximize user-experience for our community – has huge potential moving into the future. We are currently considering offers from third parties to partner us moving forward, as we look to roll out the platform internationally, expand it's content, and extend its reach."
---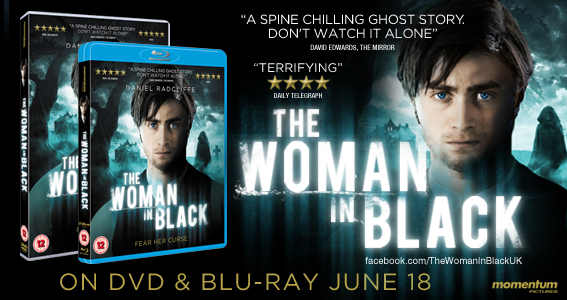 ---
It's been a busy week for Revolver, as it organised a major stunt to promote its DVD release of Freerunner and also readied preparations for its eagerly awaited Nazis on the moon flick Iron Sky (one we've covered here extensively for some time). The stunt pitted freerunner Chase Armitage against Tamer Hassan, star of Freerunner (and Millwall supporter) in a race across London, the former using freerunning, the latter the tube to highlight the DVD and Blu-ray release of the film, which also stars Danny Dyer and features a freerunning-based race across London. Guess who won? Well, it wasn't the man taking public transport. Revolver's Dan Gilson said: "Danny and Tamer are back and doing what they do best - being DVD gold. The free running event will give us that last push, helping the title jump off the shelf into consumers' hands."
As for Revolver's Iron Sky, the film is receiving a theatrical platform release next week, ahead of a DVD and Blu-ray bow on May 28. It will also benefit from a special screening in London's West End on Monday night. Revolver's Dan Gilson said: "Everyone at Revolver is ridiculously excited about Iron Sky. We will fight to the last man, woman and child to repel the moon Nazis and save the earth, as well as ensuring that the title is a hit."
To London's Mayfair Hotel for a rather swish premiere event to mark the launch of Sky Atlantic's new series Hit And Miss. It's the first UK commission for the channel and comes with a fine pedigree: it's created by Paul Abbott, whose CV includes State Of Play, Cracker and Shameless and stars, adding a touch of US glamour, Chloe Sevigny. Both Abbott and Sevigny were joined onstage by more cast and crew for a Q&A session about the gritty drama that follows a transgender hit-woman played by Sevigny. And the programme itself? Well, judging by the first episode, it can comfortably sit alongside the station's HBO-produced US fare, which is praise indeed. And its television launch, backed by the kind of marketing muscle that only Sky can muster, sets it up nicely for FremantleMedia Enterprises' forthcoming DVD launch, the series will be released on DVD and Blu Ray on July 2nd. The company's Pete Kalhan said: "We are delighted to be working with Paul Abbott and AbbottVision. Hit & Miss comes hot on the heels of our success with Abbot's first project, Exile. Head of marketing Julia Rich said: "SKY Atlantic has become a destination for quality TV drama and a strong platform for DVD sales after broadcast. We are very excited to be bringing this to market and are looking forward to a successful retail release." You can see the trailer here.
---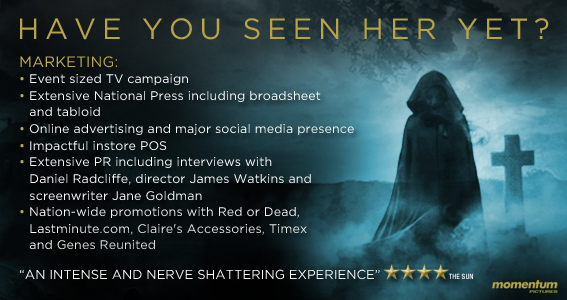 ---
And another premiere event, this time for Network's 2 Days In New York, its high profile sequel to 2 Days In Paris, which pairs writer, director and star Julie Delpy alongside Chris Rock. The star-crossed on-screen lovers spent, er, two days in London last week, which saw the film getting hefty coverage across TV, print and radio. There was even a live Twitter Q&A, with the likes of Rizzle Kicks attending the premiere. Network's Luciano Chelotti said: "2 Days in New York is our biggest film to date and we have high hopes of the film crossing over to a more mainstream audience. We have been delighted with the reaction to date from the media and the public alike. The efforts put in all round demonstrate Network Releasing's commitment to quality independent film-making."
The furore over Blue Peter this week neglected to mention there is a far better programme airing on CBBC, the children's channel for the Beeb. In fact, many devoted viewers, ourselves at The Raygun included (and out junior correspondents) firmly believe that Horrible Histories is more than that – it's actually one of the best programmes on television anywhere. For those that don't know, the series is based on the bestselling series of books by Terry Deary. The programme, now airing its fourth series on CBBC, aims to bring history alive for kids by focusing on the more disgusting elements through the ages. It uses a sketch show-style format, with songs interspersed throughout. For grown-up viewers it brings back memories of classic TV comedies and it really is an outstanding series. BBC Worldwide is releasing the next series of Horrible Histories – the third – on June 4. The half-term timing gives an added element to the campaign, as product manager Katie Waters noted: "We will be running a press and poster campaign for the launch. During the June half term , three different Horrible Histories creatives will be displayed at 18 underground stations close to key family tourist attractions including The Tower of London and the Natural History Museum." With sales growing and a fifth series commissioned, it's an ever-growing franchise worth keeping an eye on. There'll be more on the series and its remarkable growth on our website
next week.
On last week's newsletter we looked at 4DVD's ongoing success, its recent BVA award win and the fact that it had signed Sarah Millican for her second live DVD outing... We hinted that there might be some further activity on the comedy front from the label and it has this week announced that it has inked deals with some of its other comedy superstars. And it has. The company has signed up Micky Flanagan for a second outing in 2013, while this year will see a third outings from Frankie Boyle and Rhod Gilbert and a debut live outing from Jack Whitehall. 4DVD's Jessica Scott said: "We are thrilled to be working with such a varied and strong slate and have great confidence in and high hopes for all of our 2012 stand-Up releases." It has also been busy signing new acts, with Tom Stade releasing his first live title next year and fresh talent such as Tony Law, Hal Cruttenden, Joe Lycett and Carl Donnelly all signed to development deals. 4DVD's Pippa Simmons added: "At 4DVD it is important that we are investing in bright new comedians as well as continuing relationships with our more established talent. We are always on the lookout for the next generation of stand-up stars"
---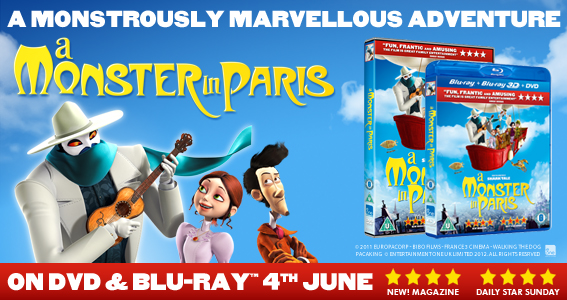 ---
Some amazing facts and figures from the Official Charts Company, which announced that its tracking service run by Millward Brown has announced has registered its 10th billionth transaction. The figure is based on transactions since 1994, when the arrangement between the Official Charts Company and Millward Brown started. It takes in transactions on a whopping 160,000 video titles released in those 18 years, and titles released by a mammoth 45,000 different video companies and record labels…
More on football now, and another mention for HMV, which has announced that its 5-aside Soccer Challenge, sponsored by xBox, has raised more than £19,000 for its chosen charity, Teenage Cancer Trust. Winners of the tournament, held at Wembley, were Sony Music. Entrants from or related to the video industry included teams from Fremantle, Paramount, VDC, Momentum, Koch, Fox, Sony Pictures, Universal and Curzon. Of those, Momentum and Fox were the best performers, both reaching the quarter finals. HMV's Gennaro Castaldo said: "We're incredibly moved by the wonderful generosity of all the participating companies and individuals, not just in terms of the financial and product support they give each year, but for their time also, which is an equally valuable commodity. Particular special thanks must go to Microsoft, however - they've supported this event for some 20 years now, in the process helping to raise well over £250,000 for our nominated charities through their sponsorship, which is a staggering total and incredibly generous of them. In so doing they not only help to raise awareness for charities such as Teenage Cancer Trust, and the critical work that they do, but they also help to create a wonderful football fun day out for many of our leading music, film, games and technology companies. So my profound thanks again to Microsoft as well as to all the companies that entered or sponsored teams and donated to the goody bags, and also to GOALS Wembley, Lois Southwick and James Fletcher at HMV and finally but not least Teenage Cancer Trust. We look forward to seeing everyone again next May"
Not quite football per se, rather some of the shenanigans around the beautiful game, and we mentioned last week the event organised by Anchor Bay that reunited some of the original cast from hooligan classic I.D., the one featuring Shadwell, the team loosely based on Millwall (it was even set to be called No One Likes Us, after the Lions' unofficial catchphrase). Anchor Bay's Thom Leaman said: "The event went very well - it was nice and informal but a great event for the cast. Present were Phil Davis, Sean Pertwee, Richard Graham, Perry Fenwick, Nick Bartlett and David Schaal (AKA Jay's Dad in The Inbetweeners). It was the first time much of the assembled cast - and certainly director Phil Davis - had actually seen the film in 15 years. Phil actually said he was extremely proud of it, and seeing it after all that time inspired him to get behind the camera more, so watch this space. Indeed Phil has been a brilliant cheerleader for the re-release of his film and has been plugging the release tirelessly on every chat show couch he's been on from Soccer Am to Loose Women and everything in-between."
---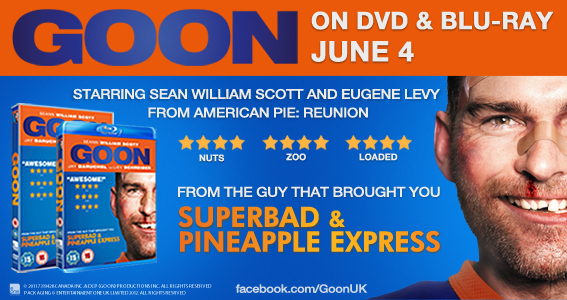 ---
With half the industry – or at least that's what it seems like – down in the south of France for the annual Cannes film festival and market, we're expecting lots of acquisitions stories filtering through in the next few weeks. Although one of our unnamed sources down in the Cote d'Azur has sent the following report: "All very cagey, a few decent films here but UK buyers are mostly circling, no one is really showing their hands yet. There seems to be much more caution around."
In the meantime, an acquisitions announcement we've received from Metrodome. The independent has inked a deal to release St George's Day, a thriller following two London gangsters who fall foul of the Russian mafia and then use an international football match as a cover for their plan to get out of trouble. It stars and was directed by Frank Harper (a Millwall supporter, incidentally), with appearances from the likes of Craig Fairbrass, Ashley Walters, Charles Dance and Page 3 girl Keeley Hazell. It's due at cinemas later in the summer.
Another week another survey, and we always love receiving these, which are traditionally aimed at giving a PR boost to new releases. The latest comes from marketME and ties in with this week's release of The Sitter, the Fox comedy starring Jonah Hill (we've seen plenty of TV spots for this, incidentally). And it announces that, according to 1,000 people asked, TV presenter Kirsty Allsop is "the nation's dream babysitter", followed by Adele and Cheryl Cole. Least favourite? Dappy from N'Dubz, followed by Katie Price and Justin Bieber. Fictional favourite was Mrs Doubtfire, least favvourite Zach Galafianakis in The Hangover. There's even a comment, from Emma Tindall, marketing manager at sitters.co.uk: ""We like to think all our babysitters are fun, caring and interactive – the three magic babysitting ingredients in our opinion. So as far as these results go, we'd agree with Kirsty Allsop and Mrs Doubtfire coming top. However, we think Dappy may have been harshly done by. After all, he's a doting Dad of two, one of our favourite N'Dubz singles is Best Behaviour, and his hats would provide hours of entertainment for any young 'sittee'…" The release and survey, of course, featured full details of Fox's release…
And we'll end with a story involving long-standing industry PR type Alice Hammond, one of the driving forces behind the DnA agency, a company with an impeccable track record in our business. Seems like Hammond has been busier than usual, for as well as juggling work, family, dogs and all the rest, she's found the time to pen her first book, published last week. The wonderfully titled Handbags And Poobags is "a dog memoir with a difference", based in and around Soho and north London, and is penned under Hammond's married name, Alice Wright (she's wed to Cinram's Pat Wright). Hammond told The Raygun: "Most of the industry will probably recognise themselves and the events listed, plus our old office in Soho. It's definitely about our old lives…" It's already been described as Bridget Bones by, er, Dogs Today magazine. You can see more and buy yourself a copy here.
---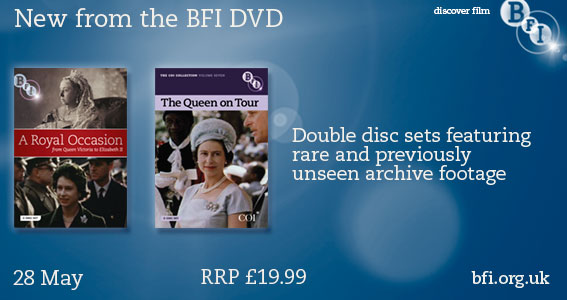 ---
RELEASE OF THE WEEK
It's already had a high profile, heavily marketed theatrical release and now eOne's home entertainment arm is readying itself for the June 11 DVD and Blu-ray release of Man On A Ledge. Outlining its marketing, eOne's Jeff Suter said: "We're taking Man On A Ledge to new heights for the DVD release with an action packed campaign. This includes TV, digital and press as you would expect and we will also be pushing the fathers day gifting angle with some targeted activity during the week of release. In addition there will be amazing lenticular packaging on-shelf to really give this fantastic appeal and make full use of the artwork. The PR campaign is also gearing up and we're currently looking into some great activity for the week of release." Expect more details on that to follow…
AT THE MOVIES
Avengers Assemble has now amassed a whopping £40 million at UK cinemas in less than three weeks, and is now the second most popular comic book film of all-time at the UK box office. American Pie: Reunion holds on to the number two slot, with more than £12 million in receipts. New entries included Tim Burton's latest, Dark Shadows (£2.3 million) and Piranha 3DD (£243,000).
Sticking with our loose football theme of this week's newsletter and one of our favourite British directors, Paul Greengrass, has announced his next project. And it'll be a documentary about FC Barcelona, entitled Barca. It will follow the Spanish giants throughout next season, and will be edited by Chris King, the man who helped put Senna together. It all sounds like a quality newspaper-reading football fan's dream and we were looking forward to it until we discovered that Greengrass is a Crystal Palace supporter. Which means he knows little or nothing about football…
Our favourite story of the week concerns the announcement from new production outfit BiteSize Entertainment, which has announced its first project: a film based on Rebekah Brooks. Yes, that's right, the flame-haired News International executive and former Sun and News Of The World editor who has been mired in scandal and controversy since the phone hacking scandal broke. The feature will be the second to feature a Brooks-alike, following on from Pixar's Brave…
Not quite the movies – although rumours of a film have been circulating for years and a big screen take on his life is said to be shooting in the autumn – but more on the ongoing revitalisation of Alan Partridge. Steve Coogan's comic creation returned to screens via a Fosters-sponsored Internet series Mid Morning Matters and also in book form, in his wonderful autobiography I, Partridge: We Need To Talk About Alan (our suggestion: get the audiobook), and now, ahead of the feature outing, he's set to return to the small screen. Partridge will appear on Sky Atlantic later this year in two new specials and a specially re-edited and expanded version of Mid Morning Matters, turned into six half hour programmes. The specials will focus on his guide to his home county of Norfolk and a lengthy interview with a local book club representative. We can only add to this, back of the net!
SITE OF THE WEEK
TWEET OF THE WEEK
We've been following the assorted antics of UK representatives down at Cannes, from journalists to those on the acquisition trail. Follow us on
www.twitter.com/theraygun
TRAILERS OF THE WEEK
This week's Prometheus viral…
And this week's Prometheus featurette…
This week's fanboy favourite:
We've been addicted to this on Saturday nights, here's the official DVD and Blu-ray trailer for Arrow's The Bridge…
Neil Young fans rejoice, everyone else yawns (we're in the former camp)
To subscribe to The Raygun newsletter, p
lease email
info@theraygun.co.uk
To unsubscribe, email
info@theraygun.co.uk
with unsubscribe in the subject