PRESS RELEASE for Uncommon Materials

California State University 
Dominguez Hills 
University Art Gallery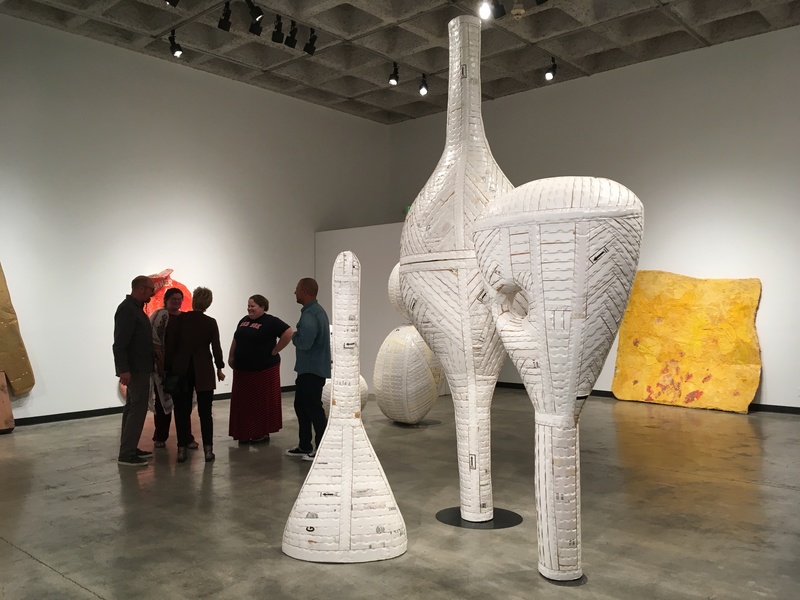 Installation View with sculpture by Ann Weber and Aubrey ingmar Manson
 

Uncommon Materials

 
  Aubrey Ingmar Manson, Garry Noland and Ann Weber
 

October 24–December 15, 2018
  The artists will be present Saturday, November 10, 12:00–4:00 
  Walk-through the exhibiton at 2:00pm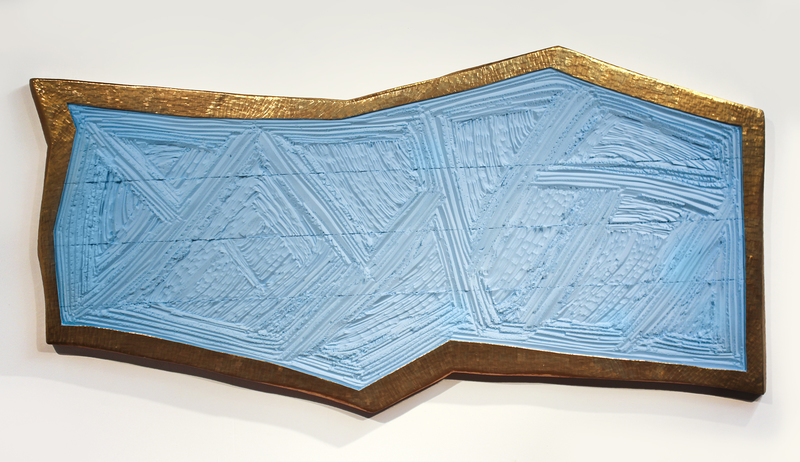 Gary Noland, Zig-Zag, Mixed Media
  University Art Gallery, LaCorte Hall, A-107
  California 
State 
University
  Dominguez Hills 
campus,1000 E. Victoria Street,
  (Directions: Park in Lot #6 across from Stub Hub Center and enter first building on your right) 
Hours: Monday–Thursday, 10am – 4pm
Anbrey Ingmar Manson in the studio
(Carson, CA) Uncommon Materials, an exhibit opening Oct. 24 in the University Art Gallery at California State University, Dominguez Hills (CSUDH), features contemporary Los Angeles artists Aubrey Ingmar Mason, Garry Noland, and Ann Weber who transform unexpected materials to create unique mixed media works. The exhibit runs through December 15, 2018.
The exhibit will include Weber's large biomorphic sculptures created from discarded cardboard, Noland's assemblages of found and reclaimed materials, and Ingmar Mason's use of $0.99 store napkins to mold large scale wall sculptures reflective of feminist and political themes. 
Weber's sculptures are woven together from strips of cardboard boxes she culls from local grocery store dumpsters. Her universal forms present the viewer with a series of organic forms reminiscent of the art ofJean Arp and Louise Bourgeois.
Noland explains his combination of the old and new in his art. "Base materials, such as PVC pipe or dark foam, are combined with new materials, such as bubble wrap, marbles, paint and duct tape. The resulting combination sets up the inevitable dialogue between the new/old, purposeful/accidental, and play/toil." 
Ingmar Mason wrote that her layered and sensuous sculptures offer lush and playful femininity, yet a vein of unease running through her molded surfaces. "This anxiety shows through with the material transformation of cardboard, $0.99 store napkins, plaster and ceramic that is accumulated, preserved, battered, or fawned over. The resulting form is pillowy and can represent distorted female bodies, beds, and blankets." 
About the University Art Gallery 
The University Art Gallery opened in 1978 and is considered one of the major exhibition spaces in the South Bay. The gallery supports and enhances the Art and Design Department's instructional program while giving students from all disciplines and interested community members a valuable opportunity to explore and experience contemporary and historical works of art from many cultures.
About California State University, Dominguez Hills

California State University, Dominguez Hills, centrally located in the greater Los Angeles South Bay region, is a model urban university with a wide range of academic programming, providing accessible, high quality, and transformative education to students aspiring to succeed and thrive in a complex, global society.  Since 1960, CSU Dominguez Hills has served a diverse community of learners and educators collaborating to change lives and communities for the better. A national model and laboratory for student success, the university offers a proven path to opportunity and social equity, advancing a college-focused culture in the communities it serves while providing vital resources of knowledge, talent, and leadership to the greater Los Angeles region and beyond. 
Today, CSU Dominguez Hills boasts over 100,000 alumni – doctors, scientists, engineers, educators, entrepreneurs – who are leaders in education, health, technology, entertainment, public service, and business, making a difference in their fields, in people's lives, and in their communities. For more information, visit www.csudh.edu.