CYBER MONDAY BRINGS RECORD SALES
AMAZON AND MOVIEMAIL ENJOY BIG DAYS
SUPER MONDAY FOR MAN OF STEEL
TRUST AGM: MPS AND STARS TURN OUT
BLOCKBUSTER'S CHANCES NOT RATED
SKY PUTS ITS FAITH IN STORE
---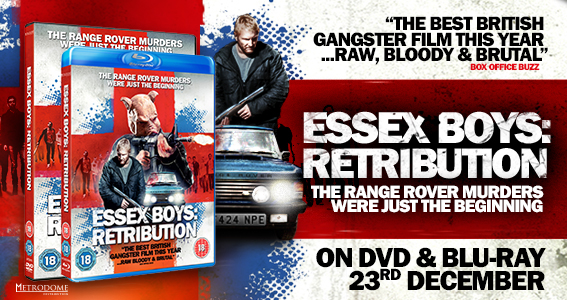 ---
I
f you can't read this newsletter or see the ads, please click
here
It Was A Good Week For
…
Anyone involved in Cyber Monday…
It Was A Bad Week For…

And on it goes: Blockbuster's slow and painful death continues…
And so, that was Cyber Monday, as the online sector celebrated a remarkable day's worth of sales, with December 2 being tipped by Amazon and other experts as being the biggest day on the calendar for orders and so it proved, with both big and large online retailers enjoying strong successes. Amazon shrugged off the recent undercover "revelations" about workers in its warehouses (newsrooms must have had staff shortages as desperate hacks flocked to apply for jobs as pickers for the online giant) to enjoy its biggest ever single day of sales ever. The company said it took more than 4.1 million orders on Monday, with an average of 47 items per second being ordered. It beat the previous record – which was only set on Black Friday, four days earlier. It was more than half a million up on sales at amazon.co.uk the previous year. Commenting on events, Amazon's vp of EU Retail Xavier Garambois said: "Cyber Monday has continued to grow every year with more people looking online to find and buy the perfect Christmas gifts." Amazon.co.uk md Christopher North added: ""Black Friday really captured the imagination of customers as shown by the fact that we had our busiest day to date and reached one-day sales of over 4 million items for the very first time in our history. Customers were then out in force again yesterday, shopping for Christmas presents and generating our busiest day of sales ever."
Also enjoying a record day was the independent MovieMail operation, with sales on Monday its highest ever. Where it differed from Amazon was in what was selling – there was nary a Despicable Me 2 in sight, as the top sellers were Second Sight's exemplary new issue of Heaven's Gate and Acorn's Clochemerle. Business leapt by 20 per cent on the day, which MovieMail's Carol Hunter puts down to a number of reasons: "There was a careful use of discount vouchers, we rarely use them so when we do they are effective. We had lots of new customers, many of whom were attracted to our site as an alternative to Amazon, due to our ethical stance and the bad press that Amazon has had this year on exploitation of its casual workers and tax evasion generally. MovieMail has been growing strongly all year following the relaunch of our web site last Q4. There were 2 big new releases: Clochemerle and Heaven's Gate but the rest of the sales were spread widely through the catalogue."
That ethical stance that MovieMail mentioned has helped the company win a notable award, as it was announced that it had been chosen as the best place to ethically buy DVDs online. It was second only to Oxfam overall, which, as many in the industry will know, tends to be the place to give away freebies or presents you don't want. The company welcomed the news, saying that it prides itself on its ethical stance. Elements that helped it scoop the prize include paying staff "above the living wage", support for independent publishers, using a single warehouse, its UK-based ownership, using recycled packaging and green-friendly energy and printing commitments. MovieMail's Carol Hunter said: "We believe in looking beyond profit margins to the bigger picture, putting a high value on the happiness of our staff and minimizing our environment impact. As a company, our focus has always been on spreading the love of great cinema rather than trying to shift units of films we don't like. In those respects, we believe we're different to the other DVD and Blu-ray retailers in the UK."
---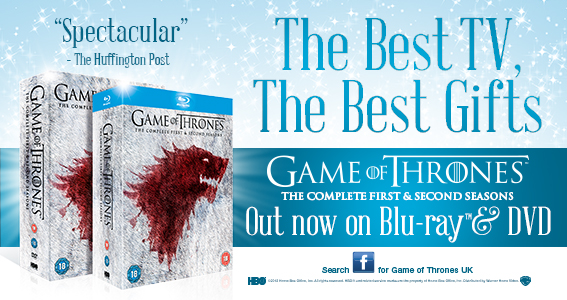 ---
It's been another big week for releases, with Warner's Man Of Steel among those leading the charge. The Raygun was one of a number of publications taking part in a Tweetalong held on Monday evening, as those who'd bought the title on its day of release and assorted journalists and bloggers joined in, tweeting their thoughts on the film under the hashtag #manofsteel. As we noted last week, Despicable Me 2 got off to a bright start, it ended up shifting almost 620,000, according to figures from the Official Charts Company.
One company enjoying notable success in recent weeks has been eOne, with a raft of titles across the board performing well, Red 2 and Nativity 2 the latest to join them. The company's head of marketing Matt Brightwell said: ""Q4 is shaping up nicely with Now You See Me is selling through really well for us, even showing a positive growth in sales this week six weeks after release. The Nativity franchise is doing really well showing we have now established the franchise as a perennial Christmas favourite. As has Red 2 which exceeded all our expectations. On top of this there is strong campaign activity featuring titles like Quartet and The Impossible that are really responding well. We are very pleased with our key releases through Q4 so far and anticipate a great result for 2 Guns which release Monday."
Also out is Alan Partridge Alpha Papa and Studiocanal reported it has got off to a solid start. The company believes it will follow the path of a comedy release, and is expecting more great things to come. Partridge, aka Steve Coogan, is also set to sign copies of the film in HMV's 363 Oxford Street in the coming days, giving it a further boost. The company's Mikey Ellis said: "It's got off to a solid start it is and hopefully this week it will convert better than any of the other new entries. The campaign is built around a special interest curve so we still have substantial ATL and PR to keep the sales moving in the right direction all the way up to Christmas as it is the perfect gift."
---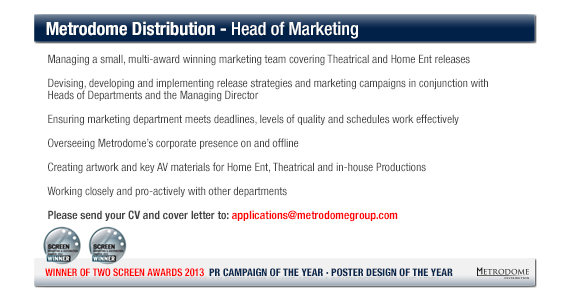 ---
Cyber Monday saw the BVA teaming up with online magazine The Huffington Post for a major initiative aimed at promoting DVDs and current and forthcoming releases to scores of Twitter users. It was aimed at helping consumers find the right gift for friends and family, with a team of experts offering advice. Those experts, who were on hand for two hours and reached an estimated 1.4 million users, included HMV's Andy Anderson, play.com's Ben Bewick, The Observer's Guy Lodge and the Huffington Post's Caroline Frost. The BVA's Lavinia Carey said: "There is a fantastic variety of Blu-ray Disc and DVD titles to buy this Christmas and with online retailers offering so much choice this Cyber Monday we thought that shoppers would value some impartial advice to help them make their selections as presents for family and friends." Caroline Frost from Huffington Post added: "Our panel had great fun engaging with readers on twitter and by working with the BVA to bring together a group of experts we hope were able to offer a broad range of titles suggestions that shoppers may not have previously considered."
The BVA, of course, recently hosted its AGM, Wednesday December 4 was the turn of the Industry Trust, which hosted its annual event at Sony's offices in Golden Square in the heart of London's West End. As ever, the Trust wheeled out some big guns for the event: Dexter Fletcher took part in a Q&A with Johnny Fewings, while new government IP expert Mike Weatherley also addressed attendees, this time from the bar. The former talked about his progression from baby-faced character, er, Babyface in Bugsy Malone almost 40 years ago to his current work as a director. He recounted a tale he told to a photographer that showed how hard people worked on films that offered a perfect foil for anyone stealing content: "What you have to appreciate is we get up at six in the morning and go home at eight at night, everyone works really hard to produce stuff, it's born of their own imagination, it's not something we just turn up and throw together. It belongs to us, it costs us. Stealing from us is stealing our creative moment, that's all we have. When you take it from us, we're aggrieved, we're upset." Weatherley, meanwhile, said the industry was getting education right, thanks to the efforts of the likes of the Trust and that once suitable new models and opportunities for the public to view content, then the government could begin to clampdown on illegal downloading and piracy. He said: "Once we've got the education right, once we've got the models right, the government can get involved. We should take the Internet away from people who are serious law-breakers. The Internet is not a human right."
Before that, the Trust's own Liz Bales and Phil Clapp from the Cinema Exhibitors' Association had outlined some of the Trust's successes and challenges going forward. Clapp said: "
As more people start to explore the expanding world of online entertainment, education is a vital tool for nudging them down the right path. It also demonstrates our commitment to tackling a challenge that not only impacts our industry – but the economy at large.
As it enters into its tenth year, the Trust has a more pivotal role to play than ever. I encourage everyone in this room to support it in that endeavour." Bales revealed that the Trust had delivered a campaign worth £10 million this year, one that yielded £37 worth of coverage for every £1 spent, no mean feat. She further outlined how FindAnyFilm.com was now becoming further integrated and the potential for the site going forward: "We have been working in partnership with some of the most popular online destinations for film fans to embed the FindAnyFilm discovery buttons all over the internet. The approach is a win for the consumer, making buying more convenient, and a win for our industry because it circumnavigates the need for internet search and therefore reduces people's exposure to infringing sites." We'll have more from the Trust's AGM up on our website shortly.
---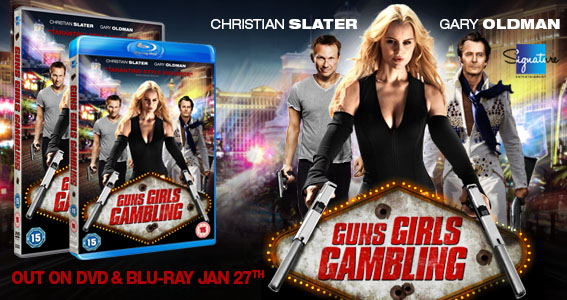 ---
Meanwhile, the Trust waited until the AGM to announce that one of the biggest film sites around, Yahoo Movies, is teaming up with FindAnyFilm and will feature the database on its sites. Yahoo's film arm boasts millions of users who will now be able to book tickets for films or watch films online legitimately at the click of a button. In an online post, Yahoo Movies editor Orlando Parfitt said: "Yahoo Movies is all about celebrating cinema; from live-streaming the latest Hunger Games premiere, to saluting the epic facial hair of a certain 80s action legend (you're welcome, Chuck). We're also keen on helping our millions of monthly readers actually watch the films that we write about. Enjoy our exclusive interview with Jennifer Lawrence? Why not see what she was on about by booking tickets for Catching Fire tonight? (She's rather good in it, by the way). This is why we've partnered with FindAnyFilm.com to let you search for any movie, old or new, and how you can legally watch it. FindAnyFilm.com looks at film availability across all formats, meaning you can search for titles across local cinema listings, comprehensive DVD, Blu-Ray releases and an ever-growing range of digital download and streaming services. All the search results are ranked by price to make it as easy as possible for you to access official film services. In our stories and features, you'll even be able to seamlessly book cinema tickets, stream or download the film mentioned in the article. After all, how could a muscle-bound picture of Mr. Norris NOT inspire you to immediately watch The Expendables 2?"
With The Hunger Games: Catching Fire still dominating at UK cinemas after a second week in the top slot, with its revenue soaring past the £20 million mark, Lionsgate this week unleashed the next stage of its carefully timed and executed plan for the second blockbuster in the ongoing franchise. It unveiled its assorted SKUs for the film's planned 2014 home entertainment bow as online retailers began taking pre-orders for the title, which has, as of yet, no confirmed release date. There are an impressive number of versions of the film, most of them emblazoned with star Jennifer Lawrence on the front. There's a standard one-disc DVD, a two-disc variant, a Blu-ray (which will include DVD and UltraViolet versions), the latter boasts more than two hours' worth of bonus material. There's a Steelbook triple play release as well, and two double features pairing the film and its predecessor, in both Blu-ray and DVD versions. The news came as Lionsgate continued its drafting campaign for the title, which has now surpassed Universal's Despicable Me campaign for the summer, the most noteworthy and successful comparable. Lionsgate's Ben Grunbaum said: "We've worked with the theatrical marketing team to ensure our promotional timing and advertising perfectly dove-tailed their activity, and as a result we've seen exceptional sales on both physical and digital formats."
---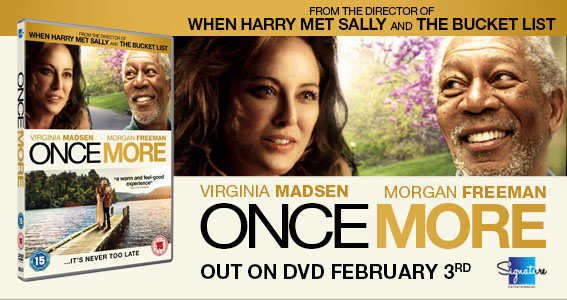 ---
As chancellor George Osborne was unveiling his autumn statement, administrator at Blockbuster, Moorfield Corporate Recovery was saying business rates had cost the rentailer dear. As it announced more closures, another 62 stores, and more job losses, the end loomed even larger, with just 91 stores left. These, along with 808 jobs, are set to go in the New Year, according to reports. Partner Simon Thomas said: "Even if as speculated the rates were capped at 2 per cent Unfortunately we have still not received any acceptable offers so as a result we may be forced to close the remaining 91 stores affecting 808 employees. With the Chancellor's Autumn Statement due later today Moorfields are urging the Chancellor to take urgent action on business rates as retailers continue to struggle. Whilst the difficulties faced by TS Operations t/a Blockbuster are not solely due to the burden of business rates the group was paying a sizeable £3.8m on a turnover of £40m. Even if, as speculated, the rates increase were capped at 2 per cent Blockbuster would have faced an increase of £75,000 on an already considerable £3.8m."
Shock followed the tragic death of Fast And Furious star Paul Walker who was killed in a car smash. As fans, friends and colleagues lined up to pay tribute to him, the producer of Hours said the impending release of Hours was a passion project for Walker, who co-produced. It is slated for release on December 13 in the US and now Signature, which picked up distribution rights for the UK earlier this year, has brought its release of the film, an intense thriller following a father battling to save his sick daughter's life in the wake of Hurricane Katrina, forward to January 20. As producer Paul Safran said: "Paul would have wanted us to move forward. He was incredibly proud of this project." Signature's Marc Goldberg said: "We are saddened by the tragic passing of Paul Walker and offer our condolences to his family, friends and fans. Paul took a lot of pride in his film
Hours
and very much looked forward to people watching it. We're honoured to release it in the UK."
---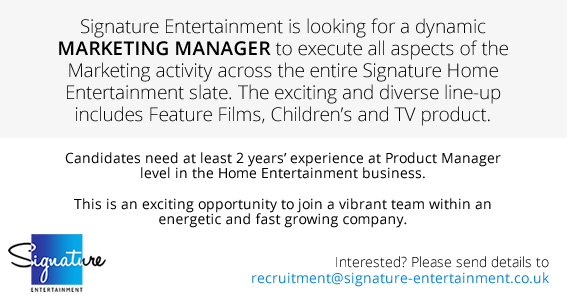 ---
It's been a big week in the vod sector, with Sky Store moving to take on its rivals and earning acres of column inches at the same time. Sky Store is now available to any with an Internet connection rather than just Sky customers, available through its own website or set-top boxes. There are 1,200 titles on offer for the transactional video on demand service, with new titles (Man Of Steel, The Hangover Part III, The Lone Ranger and Despicable Me 2 all available this week for £3.49. Sky Store's Nicola Bamford said: "Millions of Sky customers already enjoy the choice and value of Sky Store. Now we're delighted that millions more homes can access hundreds of box office smashes alongside best-loved movie classics. All you need is an internet connection and away you go.

 With Sky Store there are no late fees and no waiting for the post. Customers simply sign up and stream the film they want to watch, when they want to watch, wherever they want - these days it couldn't be easier to enjoy the perfect movie to suit your mood."
Meanwhile HBO was forging its own alliances after inking a deal with Google which will see its programming available via Google Play. Titles currently available include Game Of Thrones, Boardwalk Empire, True Blood, Girls and Veep with some of its classics, such as The Wire and The Sopranos, arriving on the digital platform next year. HBO's director of international digital distribution Colin Smith said: "We are delighted to bring our wide range of programming to Google Play in the UK, and expand on our existing relationship in the US. This is an exciting time for HBO in the digital space, and we can't wait to work with Google over the coming weeks and months to deliver all of our series and films to their platform, including a host of new and returning HBO shows throughout 2014."
---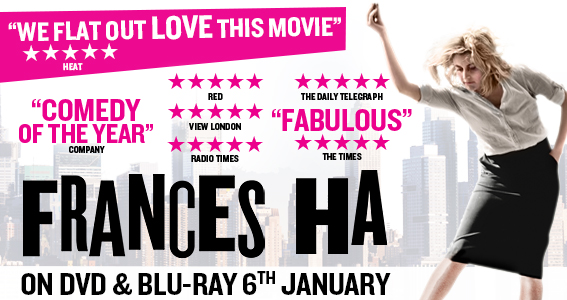 ---
It's good to see Warner coming good on its pledge to support talent in the UK creative industry after unveiling its Creative Talent Season One initiative. Warner UK, Ireland and Spain president and md Josh Berger CBE announced plans for the scheme when its Warner Bros Studios in Leavesden in April. It has now announced what it calls the "first season" of the initiative. There are scholarships and higher education establishments, apprenticeships involving everything from post-production to set lighting; places on films such as Man From UNCLE and Heart Of The Sea; work experiences places at Warner's London HQ for nearby schools and training course places at the Chicken shed Theatre and work placements on the Charlie And The Chocolate Factory musical. Berger said: "We're thrilled to be announcing Warner Bros. Creative Talent Season One. Selected for their potential and commitment to joining the industry, these talented young people will now have the opportunity and funding to develop their skills and interests and gain vital experience that we hope will equip them for their future careers."
Acquisition news, Dogwood has picked up the rights for Web Junkie, a film due to air at next year's Sundance about a Beijing clinic that treats teens addicted to the Internet. The film, which will be released in the UK by the independent, with its sales arms selling rights to other territories, is backed by Impact Parners, whose Dan Cogan said: ""We are thrilled to be working with the great team at Dogwoof. They've distributed a number of our films in the UK in the past with great success, such as The Queen of Versailles and The Island President, and we are now excited to work with them as they expand into the business of world-wide sales."
---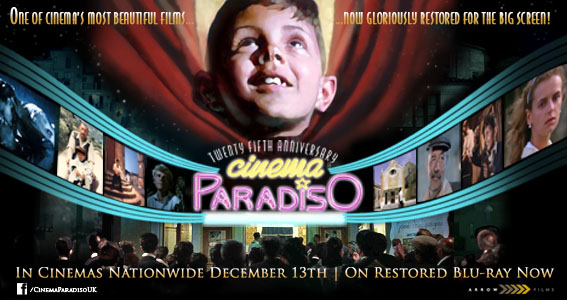 ---
VDC kicked off the Christmas season in style by hosting its annual seasonal bash, taking over the first floor of the Elysee restaurant in London's West End. It appeared as if half the industry, or more, was out in force for the event; independents and majors alike, people still in the industry and old faces who we haven't seen out and about for some time. A big thank you to the company for still hosting such an event, one of the few chances we have to get together en masse and it really was a cracking night out. Gone are the days of such events as the VCI party (events of which are still covered by the Official Secrets Act and assorted super injunctions, we reckon) and it's great that someone is trying to keep the fun in the industry. As Fremantle's Pete Kalhan noted: "The annual VDC Xmas bash is a totally unique event. Reminiscent of the old awards ceremonies in the 90s, it's the one industry night out where you still know the majority of people. Great to be able to catch up with so many 'industry veterans', all thanks to team VDC - much appreciated and many thanks."
Well done to all concerned…
As noted above, the Hunger Games sequel Catching Fire is still performing strongly, ahead of Gravity, although the latter's total of £22.5 million is slightly ahead of the former. Other new entries included Free Birds with just over £1 million, Saving Mr Banks with just under £800,000 and Carrie (£662,625).
We haven't even got to X-Men: Days Of Future Past yet, but Fox and Bryan Singer have already announced another excursion beyond this, with X-Men Apocalypse now being touted as a 2016 release. Little else is know, cue months of speculation…
X-Men speculation will, of course, have to tie in with the fevered speculation about Batman Vs Superman, or whatever the next DC Comics epic will be called. Latest story doing the rounds is that Wonder Woman is set to appear in the movie, due in 2015…
We all know that Hollywood loves nothing more than pitting two titles of a similar nature against each other – just witness White House Down versus OIympus Has Fallen this year. Even though there is always bloodshed, executives just can't help themselves. Latest is The Jungle Book. Disney is already working on a new take of Rudyard Kipling's classic, now Warner is getting in on the act. It is said to be lining up Babel helmer Alejandro Gonzalez Inarritu for its own live action version.
Look, we all know youtube, OK, so that's hardly news, but you've got to admit, this is a smart viral to mark the release this week of Only God Forgives… It's what you've always wanted, your own, sing along with the film's Change to a Thai hit…
Hearing very good things about this…
"Let me get some toys…" Single White Female with a medical feel…
Here's that Paul Walker film we mentioned earlier…
New film given a tragic twist…
And this week's most talked about, it's The Amazing Spider-man sequel…
To subscribe to The Raygun newsletter, please email
info@theraygun.co.uk
with subscribe in the subject matter
To unsubscribe, email
info@theraygun.co.uk
with unsubscribe in the subject
For editorial or advertising queries, contact
tim@theraygun.co.uk