September 4th 2016 newsletter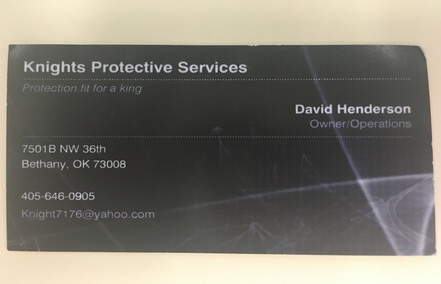 CLEET Enables Indicted Embezzler to Work as a Bail Bond Enforcer and Security Company Owner
The new manager of Cresent Oklahoma has had her hands full dealing with a very corrupt police force. In January we saw the news reports where three officers including the chief of police were indicted on embezzlement charges and another news story a few weeks ago covered the firing of more officers over unspecified complaints.
But it is the first case that was of interest to us because it ties into a story we did a few weeks back that asked if CLEET had the tools and political muscle to properly manage the law enforcement officers (LEO) in the state.
Initially we started out calling the city manager and police chief of Crescent. John Owens was the chief at the time, since fired, a good reason why the guy isn't returning phone calls. The manager was very upfront and forthcoming with what information she is legally able to share.
Here is how this story begins. Crescent chief of police John Alvin Gilbert was fired in 2015 after admitting to pawning a city issued .45 caliber Glock pistol at an Oklahoma City pawn shop. Later he asked the actual subject of our story, David Henderson, to pawn two other city owned Glocks. Henderson was at the time John Gilbert's brother in law and sources claim that Chief John Gilbert signed off on David Henderson's reserve police officer training and certification despite the fact that Henderson didn't take the training. Reserve police cards are coveted as they can be used to assist security guards or bail bond enforcer.
CLEET was formed to specifically stop brother in laws or other corrupt good old boys from becoming certified as police officers without proper training. However, there was a loophole in the system that allowed police chiefs and sheriffs to hold their own training programs and certify that the applicant has been properly trained to CLEET who then issues the CLEET card.
In January the three Crescent police officers were indicted on felony embezzlement charges by Logan County. Chief John Alvin Gilbert, David Lee Henderson, Jr., and Joseph Hanson all admitted to pawning the city owned weapons after the OSBI investigators turned up proof.
In early January of this year Logan County Sheriff Jim Bauman requested an OSBI investigation after a new Crescent police chief did an inventory and found that the three Glock pistols were missing. Former chief John Gilbert insisted that the three Glocks had been mailed back to Glock for repair. The OSBI then interviewed American Tactical officials in Norman who said that no Glocks bearing the missing serial numbers had been returned to them from Crescent police.
At that point former chief John Gilbert admitted to pawing one of the guns, not making payments, and losing the weapon to the pawn broker. Gilbert also implicated David Henderson and Joesph Hanson as pawning the other two weapons. Henderson claimed that he had pawned one of the Glocks, paid it off and got it back. Then he claimed that Gilbert approached him about pawing another Glock that subsequently was lost to the pawn shop after the payments weren't made. Hanson admitted to pawning the pistol but claimed he did so at the behest of chief John Gilbert, claiming he thought it was Gilbert's personally owned weapon, a charge that Gilbert denied. Pawnshop slips in both Henderson and Hanson's name were found at the pawnshops. Henderson had actually pawned two pistols, one of them three times, and on the third time Henderson neglected to pay it off and the pawn shop kept the pistol.
All three men remain indicted on the embezzlement charges with an October 21st date set for two of their court appearances and the other appears on September 9th and again on October 14th.. Subpoenas have been served on the witnesses for the October 21st trial and the Hanson October 14th trial.
Meanwhile an Oklahoma County bondsman filed an affidavit with CLEET alleging that felony indicted former reserve police officer David Henderson was acting as a bail bond enforcer, arresting bail jumpers and assisting in processing the criminals through the Oklahoma County jail. When approached and asked to present his Bond Enforcer credentials Henderson flashed a card of some sort and claimed he was a reserve police officer at a city department, refusing to answer which city department. The affidavit states that others stated that Henderson had been told he was not legal as a bail bond enforcer but that Henderson stated that he knew but needed the money.
The affidavit goes on to state that Henderson approached the affiant in the courthouse and warned "to mind your own business unless you want to get your ass kicked." Later on another bondsman sent the affiant a business card that David Henderson had handed out while looking for a bail bond enforcer position.
The law is very clear on bounty hunters or bail bond enforcers in Oklahoma. You need an Associates or Bachelors degree in a criminal justice or corrections type field. A CLEET training program is required, one that has nine basic requirements including one that prohibits anyone with pending criminal charges or conviction of a crime involving moral turpitude. The third requirement to work as a bond enforcer is a surety bond of $10,000.00 in case someone's property or person is damaged while working as a bond enforcer. Step 4 is to apply to CLEET's bail bond enforcer program, pass the training program, have a background check and finger print check done, and pay for the bail bond enforcer license. Then maintain 25 hours of continual training per year including two hours of mental health training.
Title 390 of Oklahoma Statutes, chapter 60, subchapter 1 details the bail bond enforcer law. Section 390:60-1-5 states that a). no unlicensed person may assist in bail bond enforcement b). that a licensed bail bondsman may not assist or conspire with someone that isn't licensed and c). that an active duty commissioned peace officer while off duty may assist a bail bond enforcer IF the employing agency permits the off duty officer to assist.
Despite all of the requirements it appears that David Henderson is acting as a security company and a bail bond enforcer despite not being a commissioned police officer. He does indeed have a CLEET card but such a card merely indicates some manner of training, not necessarily CLEET training, and might be 100% fraudulent if a brother in law signed off on the CLEET card application. Not only that but Henderson is impersonating a police officer as he is not a member of a department as he was fired after getting caught pawning city owned weapons. In the redacted police report below Henderson is documented as misrepresenting himself as a reserve police officer and admitting that he is working for one Beeler Pinkston who is employed or owns Priority Bonds on North Classen Ave. Impersonating a police officer is a misdemeanor but impersonating a bail bonds enforcer is a felony.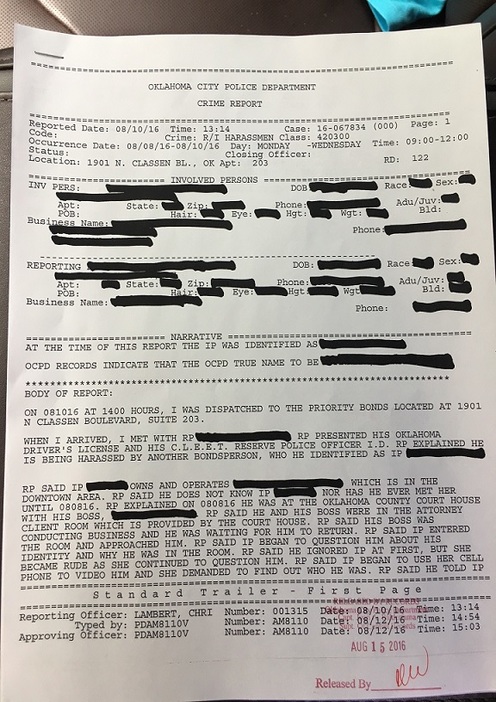 And why is this important? Simply because not only do these imposters not have the training and oversight of the CLEET licensed bond enforcers and security companies, they also compete with properly trained and licensed bond enforcers and security workers.
The Bates shooting up in Tulsa comes to mind where the elderly reserve deputy shot and killed a man when he mistook his service revolver for a tazer. Or the Sheriff John Whetsel scandal where he has handed out hundreds and hundreds of "special deputy" badges to his donors that are then used to flash at law enforcement during traffic stops or to obtain discounts at motels and restaurants.
Properly licensed bond enforcers and security workers also contribute to state coffers and CLEET for licensing fees, something to consider in a down budget year.
To fix this problem is simple. Some agencies like Oklahoma City Police Dept require the surrender of commission cards when a person leaves employment for whatever reason. Departments are supposed to notify CLEET within a few days of the firing or other separation from employment but few do take the time and fewer still obtain the commission card. Commission cards, the document that determines that a person is a peace officer come from the individual department, not CLEET, and those cards are the property of the department itself.
CLEET cards ought to be transferable and there is nothing wrong with putting a CLEET certification on suspension or hold if an officer is between jobs. As ALL authority flows through the commission card issued by the police department a CLEET card ought to have an automatic six months to one year expiration date so that if the person leaves the employment of a department they can no longer impersonate a police officer or act as a bail bond enforcer or security officer. There are separate training programs and licenses for all of the vocations and having a brother in law running a department is the back door for untrained and unsuitable people to infiltrate law enforcement and security.
Another thing that needs legislated is to require ALL peace officers get the CLEET training before being allowed to serve as police officers. Currently six months is allowed and while larger departments have the manpower to partner up a rookie with a seasoned pro not all departments are able to do this. No more crooked, corrupt Sheriffs like the one in Tulsa or Oklahoma County that can sell CLEET cards and commissioned cards to the highest bidders.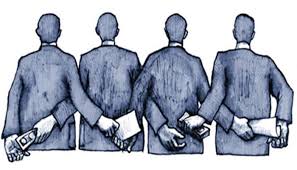 STATE QUESTION 780
WHAT YOU NEED TO KNOW
By The Watchman
The November elections are coming up before long and we have a lot of State Questions that will be coming up for a vote before the citizens of Oklahoma this year. Over the next few weeks we are going to look at those state questions and attempt to give you an inside look of what the true motivation behind them are. We have decided to start with a question that sounds very noble in its intent, but in actuality is designed to satisfy the pockets of the Private Prison Industry and the politicians they support.
We are going to discuss State Question 780. There are parts of this bill that have a good point to them; however this bill will not initially save the state any money. A fact that the State Department of Correction has contracts with Private Prison Corporations that cost the tax payers $ ninety-five million dollars a year will still be in effect. What is even worse is these corporations are allowed to select the healthiest prisoners in able to lower their medical cost. They get paid on a by the bed basis. They will be paid for that bed whether or not an inmate occupies it or not. This is a disgrace and this is a deciding factor behind many of the stiff penalties imposed on non-violent crimes in Oklahoma. The State has to keep those beds filled.
The first article of interest we found was this
Oklahoma Reclassification of Some Drug and Property Crimes as Misdemeanors, State Question 780 (2016) - Ballotpedia
. We would urge you to open the link on this article. It is the best article we have found that explains, in detail, what this bill is about. There is a companion bill to this which we will discuss next week. What we find disturbing in this bill is that organizations controlled by former Speaker Chris Steele were involved in crafting and selling this bill in the Legislature. The firm he works for will also benefit from the passage of this law. He and District Attorney David Prater have been trying to get this bill passed since Kris Steele was the Speaker of the House. There is nothing in this bill that terminates the contracts with the private prisons. There is no mention of actually treating the mentally ill instead of warehousing them in the prisons as they are currently doing.
The next article of interest we found was this
Tulsa World Editorial: SQ 780 and 781 will relieve state prison problems - Tulsa World: Editorials
. We would say that the system is not broken. It has been corrupted by the Legislature and the Executive branch of our state government. The lust for power maintained by these people is not only hurting the prisoners, but they are destroying the lives of thousands of innocent men, women and children. They are even denying the most basic of medical care that those that are mentally disabled need. That's more fascist action than it is what a caring nation or state would do. They fail to take the most simplest of actions to assist these men and women that are incarcerated a fair shot upon their release. This is a disgrace.
The next article of interest we found was this
State Question 780 | Oklahoma Gazette
. The reason we found this article interesting was the list of speakers at the event. Kris Steele and David Prater were both there, but so were social justice warriors like Jesse Jackson. Now we always knew that David Prater was a Democrat, but this shows Kris Steels true colors as a Liberal undocumented Democrat that posed as a Republican for a long time.
The next article of interest we found was this
Five more questions added to the general election ballot
. To date these are the last five questions that have been added to the ballot for the voters to consider. There have been numerous times through all of these articles that are pushing "Prison Reform". We do not feel that the prison system needs reform. We believe that the changes needed are that the state needs to stop the use of private prisons. They also needs to teach a valid labor skill to those who will be paroled. If the prison needs more beds, get the prisoners to build them and teach them how to do it properly. If they qualify for a license in a field like plumbing or Electric help them get it. Give them a job skill they can use and the recidivism rate will go down. Give them something to look forward to.
In the end all we can see in this legislation is a financial burden that the State of Oklahoma cannot afford as we are going into our second year of a recession. The politicians are allowed to give tax credits to companies under certain circumstances, but those tax credits have a Sunset Clause of five years. What is not in place is a way to track those tax credits. There are some Tax Credits out there that have been in place for decades. Part of these tax credits are being returned to politicians as campaign contributions. This needs to stop. Just think what the state could do with two billion dollars a year in the added tax revenue that the legislature gives away.