HALF YEAR FIGURES FULL REPORT
SALES DOWN…
…PHYSICAL STILL THE CONSUMER CHOICE
4K UHD GROWING…
BASE COMMENT ON 2019 SO FAR
A VIEW FROM THE RENTAL SIDE
MUST SEE MOVIES GOES TO THE MUSICALS
SONG AND DANCE BY ERA
PUTMAN TO KEYNOTE ERA AGM
MORE 2020 THINKING
OFFICIAL FILM CHART UPDATE
CHERNOBYL'S A WINNER
CRICKET RELEASE HAS THE EDGE
NEED, WANT, GOT
FARM PLOUGHS A NEW FURROW
GWEN'S THE ONE
TOYS R US
SIGNATURE LEAGUE KICKS OFF AGAIN
TRAILERS OF THE WEEK
---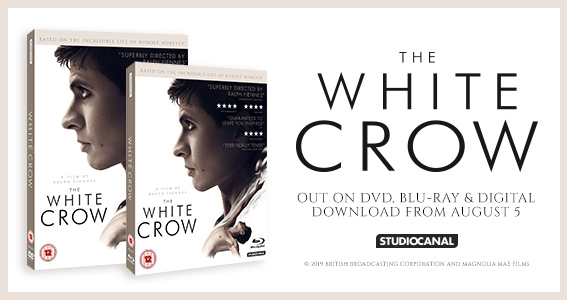 ---
If you can't read this newsletter or see the ads, please click here. 
It was a good week for… Some of the half-year figures so far…
It was a bad week for… Some of the other half-year figures so far…
The half-year figures are in and it's more of the same across the industry – digital up, although its growth comes at the same time as prices are falling, and physical still rules the roost pretty much across the board for the industry. The topline figures show that in the first six months of 2019 more than 32 million copies were sold across DVD, Blu-ray, 4K UHD and EST formats, representing a total value of £294.5 million. EST showed a volume growth of 17 per cent across all sectors from deep catalogue to new release. From January to June spending on EST totalled some £78.7 million, representing a 4.7 per cent increase in value terms. Interestingly, the average selling price for EST titles fell by a touch over 10 per cent during the first half of the year. Much of the growth, BASE said, has come from new users joining the market, as well as lapsed digital buyers returning to the fray. Promotions such as the cross-industry Mega Movie Week initiative at the start of the year aided that growth. The trade body admitted that it was a "tough trading environment" thus far, but added that physical is still the first choice for consumers – 22.3 million copies totalling £215.8 million were made in the first six months, while the three key physical planks of DVD, Blu-ray and 4K UHD represented an average of 65 per cent of sales for titles. On the downside, Brexit and the lack of consumer confidence is hitting home entertainment as badly as many other sectors – a decline in retail footfall across the entire retail estate and June's lowest retail sales on record – alongside challenges in our own business and changing consumer habits, saw a year on year fall of 16 per cent in volume sales; this equated to a 17.4 per cent decrease in spending. Further cause for concern came from the fact that box office blockbusters in traditionally strong categories such as sci-fi and action were down in 2019, as the size of box office films on disc fell year on year by 20 per cent. BASE noted this, but added that box office performance in 2019 and the slate for the rest of the year should improve things. 
In fact, the BASE 2019 first half-year figures show that physical is the key format for 80 out of the top 100 bestsellers of the year,  and for each of the top 10 release physical outsold digital. As noted here last week, Bohemian Rhapsody was the bestselling release for the year so far, with its sales, at 913,400 physical copies leading the charge. Music-themed releases and musicals made up half of the top 10 for 2019, with A Star Is Born selling 531,900, propelling it into second spot in the overall physical chart. Franchise-mania, as epitomised by the year's third biggest title, Fantastic Beasts: The Crimes Of Grindelwald (542,000 copies sold), continues to hold sway too. The overall retail top 10 for the year sees Venom at number two behind Bohemian Rhapsody and ahead of A Star Is Born. The Freddie Mercury and Queen biopic has sold 1.46 million units across formats, while Venom shifted 559,400. Disney has two of the overall top 10, thanks to Mary Poppins Returns (540,900) and Ralph Breaks The Internet (275,000). Disney's sales will be further buoyed by the superhero onslaught in the second half of 2019.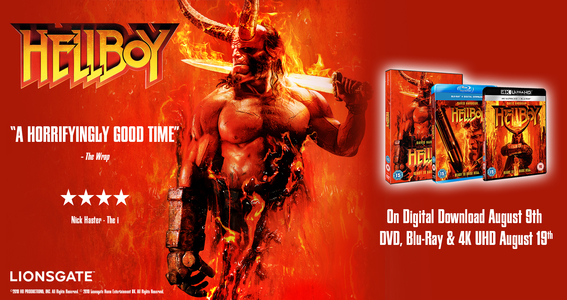 With the dynamics fast-changing, it's good to see premium formats continue to grow. The newest of those, 4K UHD, continues to grow – there were 380 titles available by the end of June 2019, up from 250 in the summer of last year. It's slowly adding to its share too, with 14.8 per cent of Blu-ray spend going on the ultra high-definition format compared to 12 per cent last year. Promotional activity from the likes of HMV, alongside classics such as Alien and 2001: A Space Odyssey have also helped. Catalogue overall has enjoyed a strong start to the year, with The Greatest Showman still ruling the roost, it has added 337,000 to its 3 million plus total in 2019, with another musical, Mamma Mia! Here We Go Again adding more than 250,000 sales, and Avengers: Infinity War adding a similar total. That was aided by the theatrical release of the final in the current wave of Marvel movies, Endgame, arriving in cinemas. Drafting continues to help catalogue, with John Wick being among the winners. The biggest success story, however, was Game Of Thrones, the finale on television screens driving sales across the board, the entire series has added £3.7 million to the market in 2019. More good news on the catalogue side came from the fact that the average catalogue price has risen in 2019, worth an average of 76p for every unit sold. Blu-ray catalogue sales grew to 24 per cent, up from 20. 
Comment on the fugues for the first half of the year came from BASE chief executive Liz Bales, who said: "Notwithstanding an extremely challenging retail landscape across many categories as we reach the halfway point in 2019, consumers remain wedded to ownership in many cases, with the substantial growth of digital transaction and the enduring strength of physical disc sales testament to the integral part that collection and curation plays in all of our leisure time. The standout success of titles like Bohemian Rhapsody shows that even in the context of a wealth of options vying for that leisure time, high quality content continues to excite and inspire home audiences to bring their favourite titles home on both digital and physical formats. Consumers and our colleagues across the category have much to look forward to with an extensive slate of stellar content set to release in the next half of the year."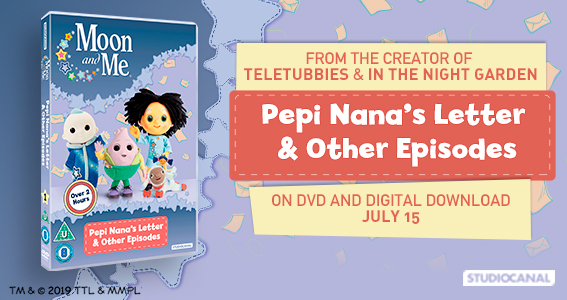 ---
One thing the half year report does perhaps suggest is the ubiquity of the blockbuster, certainly when it comes to the big sellers. As a counterpoint to the BASE report, we thought we'd ask our old chum Dave Wain, one of the last surviving rental outlets, Snips Movies on the Wirral in the north west, how 2019 had gone for him. He noted that "lesser seen mid-budget rental gold" was slowly disappearing from his shelves. Here's his comprehensive and excellent updates on 2019 from a different perspective: "If anything, 2019 has been rather uneventful, and I mean that in the most satisfying and complimentary terms! Business has been strong and dependable, with no crashing lows, but similarly no mega highs. My steady group of regulars just keep on renting, although a welcome embrace has been given to a strong contingent of lapsed renters suffering from a little streaming fatigue, who readily admit that they've been missing out on so many films by being reliant on Netflix. One thing I (and my patrons) really miss, is the lesser seen mid-budget slice of rental gold. While there's been great box office releases like Bohemian Rhapsody and A Star is Born, there's a huge gulf in budget to the secondary titles that I get in each week (Asylum, Proportion Pics, Andrew Jones). Granted, I have a love for these, as do a small collection of my customers, but it seems that pictures like the $10m action / thriller that would rent for weeks are a thing of the past. This has really changed browsing habits, as usually customers would transcend these two models, but now there's a stubborn split which is devoid of compromise. These past few weeks have been spent prepping for the (inevitable) launch of Disney+. Marvel movies (and comic book in general) have been given their own high profile section, while I've invested some dough into picking up an extra 50 or 60 Disney movies that I didn't already stock. I rent kids films out for a quid, so I'm intending to use the impending school holidays as a valuable moment to indoctrinate local families as to the social and economic value of their local video store as they come to terms with signing up to ANOTHER streaming service. In the same way that I don't wake up in the morning anymore with a desire to head down to Woolworths, most people don't tend to go about their daily lives thinking where their local video store is. This will always be the biggest challenge, but thanks to a good social media presence and double-take curiosity value, I can hopefully keep on peddling schlock for many years to come."
We mentioned the Mega Movie Week promotion earlier, and it's worth noting that the business is currently halfway through another industry-wide promotion, with the likes of ERA and BASE taking the helm for assorted distributors and retailers. Retailers across the board have got behind the latest thrust in the Must See Movies initiative, this time presented under the Must See Movies Present Musicals banner, with in-store and online set-up at HMV through supermarkets such as as Morrisons and Sainsbury's and all over the likes of Virgin Media Store, Rakuten, TalkTalk and Sky Store. The online banners and physical point of sale has helped highlight the promotion, which included titles ranging from classics such as Singin' In The Rain and The Wizard Of Oz through to contemporary biggies such as LaLa Land and A Star Is Born. It's been further supported by a PR campaign which has reached almost 540 million consumers across all coverage. It's included online activity with The Sun, a raft of influencers supporting it with a whole raft of activity, and a radio day offering up interviews with Mamma Mia choreographer Lucy Baldrick. Studios and distributors including Lionsgate and Universal gave social media support too. 
Insiders have said that the promotion has been well received and the fact that record labels such as Universal and Warner Music have got on board speaks volumes, with their soundtracks joining in the in-store activity. Commenting on the latest thrust of Must See Movies, ERA chief Kim Bayley said: "Must See Movies Presents Musicals was a no-brainer. The genre based promotion was always going to appeal to ERA members and give them something to get behind in the run up to the summer holidays. By all accounts the retail set up across physical and digital has been exemplary as has the social media support. Mid campaign sales data indicates that this promotion is something to make a song and dance about."
---
Talking of ERA, the organisation has this week announced a major coup. It has landed HMV's new owner Doug Putman as its keynote speaker for its 2019 AGM due to take place in September. Putman, the Canadian retailer who brought HMV out of ministration at the start of 2019 after acquiring the chain, will be offering up his thoughts on the UK business and his experiences since taking over, as well as offering insight from his time running retailer Sunrise Records in Canada. Putman said: "I am delighted to accept this opportunity to address some of HMV's most important distributors and fellow entertainment retailers as we prepare for the busy trading period ahead. I have observed an impressive and effective spirit of collaboration between UK retailers and suppliers and I am looking forward to building on these great relationships."
Other speakers at the ERA event, due to take place on September 18 from 9.30 (ticket details are here) include BBC Studios chief Lesley Johnson, who will discuss new viewing habits within the home entertainment arena, while there will be contributions from music in the shape of Music Managers Forum ceo Annabella Coldrick and Electronic Arts country manager Samantha Ebelthite. ERA's Kim Bayley and chairman James Morton will also be addressing attendees. 
"Meet Sean. Sean is a printer from Yorkshire. He has a wife and two kids and, he says, the whole family 'loves movies'. Friday night is movie night in Sean's house. A house incidentally, that has Sky Q, Netflix and a Blu-ray player and a high definition TV. He's only just found out about 4K, but he's thinking of investing in it. Sean is the future of the industry and one of the focal points for what BASE says is its most ambitious project yet. And he's also the reason half the industry has been travelling to Leeds over the past few months, to assess what Sean thinks of changes in the Asda store at Morley where he is a regular customer. 
He's one of a group of customers handpicked by Asda and by distributors, working through BASE and its Project 2020 group, to look at how home entertainment is racked in stores and what the industry can do to improve the customer experience and drive sales." While we're rounding up trade-wide activity and initiatives, head over here to read about our trip to Leeds to see the latest part of the Project 2020 industry initiative in action.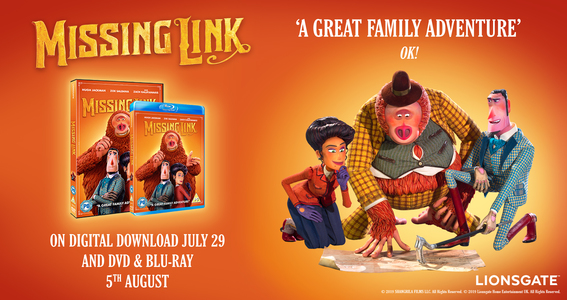 ---
On to this week's sales and you've got to give credit to Entertainment, aka EV, for its efforts with Fisherman's Friends, which, following its successful theatrical launch, has now attained number one status in the Official Film Charts top 10 this week, its sales until the end of play on July 14 helping it oust Captain Marvel from the top slot, pushing it down to number two, with Alita: Battle Angel, the ambitious blockbuster  out via Fox, at number three. Elsewhere, it's Disney and other franchises to the fore in the top 10, with Fighting With My Family flying the flag for non-franchise fare. 
One title currently making waves on digital and DVD, with a Blu-ray due on July 29, is a title we've discussed here already, and one that this week earned a slew of Emmy nods, in the shape of Chernobyl. The min-series, the highest rated TV programme ever according to the scores on the doors at IMDB, arrived this week from Acorn with the BD following in its wake (or should that be fallout?). And it's got off to a flying start too, after word of mouth spread quicker than nuclear rain across Europe in the aftermath of the disaster in 1986. It all bodes well for the eminent high definition release, and, as the company's Stuart Shaw said: "Chernobyl has been the biggest TV event of the year and its performance on DVD this week serves only to build on this and prove that audiences still want to own the very best quality television on disc.  The announcement of 19 Emmy Award nominations is certainly well timed to support our home entertainment release!  It is simultaneously the bestselling TV title on EST and we have the Blu-ray releasing next week which will further satisfy demand from collectors.  What a fantastic show this is – we have enjoyed working on it and watching it in equal measure."
In a week when cricket has dominated the headlines thanks to England's remarkable victory in the World Cup, what better time to release a cricket-themed feature documentary? The best case scenario when production outfit Noah Media Group started planning The Edge, a documentary looking at England's cricketing fortune from 2009 onwards and the ushering in of a new era in the game, was that the theatrical and home entertainment releasefrom June 22 would ride on the back of interest in the game rekindled by the World Cup. England's victory only boosted it further, with the film premiering this week, a special screening on Saturday at Lord's and more activity. Producer Andrew Lynch told The Raygun: "We put our hands in the cricketing gods and it paid off. Everyone is talking about cricket, they know more about the game and no-one could avoid the Super Over. The film isn't just for cricket fans though, it's for documentary lovers, for film lovers and sport lovers, we wanted to make it accessible.:" Lynch praised retailers for their support, as well as Spirit for its skills in getting it into retail. And he added that the Ashes will mean more opportunities for interest in cricket, and sales of the release, to grow… 
Also due out on Monday is What Men Want, a rejoinder of sorts to the Mel Gibson comedy from a few years back. Starring Taraji P Henson as an executive trying to get ahead in a male-dominated business world. Her raucous style is backed by a strong cast and, as reviewers have noted, it plays to the star's strengths. It's supported by AV spots, highlighting what Universal described as "the great jokes and one-liners from the film". This includes pre-roll on Mail Online and promoted Facebook and Instagram posts, targeting female entertainment-enthusiasts. There is further PR support. Commenting on the release, junior product manager Macayla Madden-Forde said: "Taraji P. Henson is fantastic in this great comedy, it's the perfect title to pick up for a girls' night in."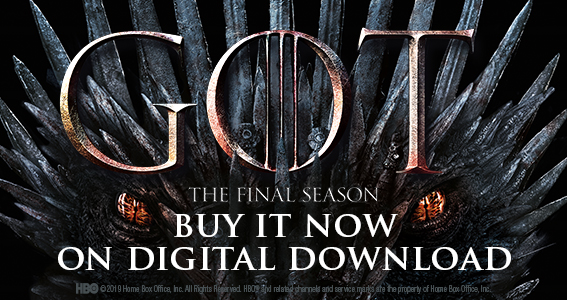 ---
Independent imprint Parkland Entertainment has been busy this week, unveiling its next release following on the heels of the success of The Keeper. Documentary The Biggest Little Farm, due to be officially released over here in the autumn, follows a couple who embark on a journey to take over the farm of the title. It's earned scores of rave reviews, and as is noted on Rotten Tomatoes, is "uplifting, educational, and entertaining, The Biggest Little Farm is an environmental advocacy documentary with a satisfying side dish of hope for the future". It kicked off the indie's release strategy this week with a special screening to help launch the London Green Film Festival. As the company's Tom Stewart said: "The San Francisco Green Film Festival came to London this year for first one here and The Biggest Little Farm helped launch it. We had director and producer John Chester Skyped from the US for a great Q&A and it went really well. The film has now reached $4 million in the US. We  open on November 8, however we're really busy across the whole summer with festivals and previews."
Opening at cinemas this weekend is the latest from indie Bulldog Film Distribution, which is mining a rich seam of independent fare from the UK and beyond. Gwen is a homegrown affair and arrives with critical support from those in the know. Commenting on the release, the company's Philip Hoile said: "With Gwen, feature debut director/writer William McGregor has crafted a really atmospheric and dark folk drama with some compelling performances from Eleanor Worthington-Cox and Maxine Peake. Since the UK premiere in Edinburgh last month we've had a great response from audiences across a run of previews and Q&As and thankfully the critical response and press coverage is just as positive going into our release in select sites across the UK - which includes a healthy amount of of Welsh cinemas who've really got behind the film which is set in 19th Century Snowdonia."
To Leicester Square in the heart of London's cinema going district on a Sunday morning for a packed screening of Playmobil The Movie, Studiocanal's forthcoming family film based on the hugely successful toy property. The film went down a storm with the young audience, which bodes well for its forthcoming release. Don't just take our word for it though, here's part of Screen's review: "There should be a guaranteed pre-school and young-family audience for this hectic, madcap plunge into their world when the film is released across Europe and in the USA throughout August."
It's that time of year again. As the football season approaches (does it ever really end these days?) then so thoughts turn to one of the mainstays of the Premier League season. And no, we're not talking about Match Of The Day or Newcastle's imminent relegation battle, rather the Signature Mini League version Fantasy Premier League. Last season's winner was Lionsgate's Ben Grunbaum, who's scooped a £100 Amazon voucher after scoring 2,444 points (roughly the same as Man City and Liverpool combined, apparently). Existing teams will know what to do, but here's the rundown from Signature's James Javes, who pulls the whole thing together. He said: "For those who are new to the game and would like to sign up, more info can be found below. https://fantasy.premierleague.com/help Once you have created your team you can join the league: Signature Presents: Film Industry Fantasy League II through the link below https://fantasy.premierleague.com/leagues Hit Create and Join new league – join league – join private league – enter bksy24 Those who have been in the mini league before will be automatically re-entered when you create your team and there's a £100 Amazon Voucher for the winner!"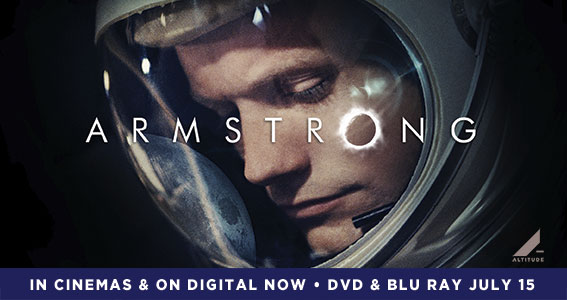 ---
Comic book news of the week – arriving, strangely, just before the big San Diego Comic Con event – concerns the next Thor movie. For although the next phase of Marvel-related films have still yet to be unveiled (and there will be more of that at SDCC this weekend), it has been confirmed that a fourth Thor movie is on the way. And better still for fans is the news that it will be directed by Taika Waititi, the man at the helm for the last outing Thor Ragnarok, rated by many as not just the best featuring the Norse God, but also one of the best Marvel flicks.
The saga of the film version of toy property Barbie has been a long and drawn out one, with the film now at Warner and, according to reports this week, it has a new writing team behind it. Indie darlings Greta Gerwig and Noah Baumbach are said to be working on the script, with the former also mulling over directing it. Margot Robbie is set to star…
This year's Halloween might be all about the Brexit deadline, but October 31 in 2020 AND 2021 will be dominated by the film franchise that refuses to die. For not one, but two sequels are in the works at Universal, following the success of the new take released last year. Universal is working with horror experts at Blumhouse in revitalising the 40-plus-ear-old franchise. The first will be called Halloween Kills, the second release will e called Halloween Ends. Although given its track record, we don't believe for a minute that the Halloween franchise will end…
The one everyone is talking about…
They're back. And still swearing.
Looking forward to doing the Hustle…
THE OBLIGATORY GDPR BIT
You're on The Raygun newsletter mailing list, which has been running for eight years, because you requested it, have been recommended to us or sent us emails. You can unsubscribe at any time, if you're daft, using the link elsewhere or by emailing as below. But of course, you don't want to do that, do you? We don't share your information with anyone else, we don't like cookies and we're the good guys. We care because you do… 
To subscribe to The Raygun newsletter, please email
info@theraygun.co.uk
with subscribe in the subject matter
To unsubscribe, email

info@theraygun.co.uk

with unsubscribe in the subject
For editorial or advertising queries, contact

tim@theraygun.co.uk