DIGITAL SOARS DURING LOCKDOWN…
MILLIONS ENTER THE DIGITAL MARKET IN 2020
OFFICIAL FILM CHART UPDATE
TRAILERS OF THE WEEK
---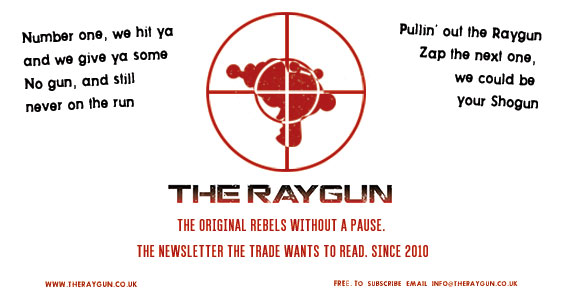 ---
If you can't read this n

ewsletter or see the ads, please click here.
Eighty seven per cent. That's the number of the week, the one the while industry has been talking about. For according to the figures for the first half of 2020 issued by trade association BASE alongside its many partners this week, it's also the total growth enjoyed by buy and keep digital services in the lockdown. The year to date value up to and including June for digital downloads was £113 million, as consumers turned to digital services while stuck at home due to Covid-19. Those figures, put together by BASE alongside the Official Charts Company, were joined by data from Kantar which suggested that there were a total of 1.8 million new customers who'd either bought or rented film or TV product digitally during lockdown. This means the total number of consumers in the market was a record high of 5.5 million people.
There were more revealing lockdown figures from BASE. For during the 12 week period from March 28 – when lockdown was officially in place – digital sales recorded by the Official Charts Company represented 51 per cent (the company does not record digital rentals), meaning that for the first time, the overall retail market skewed towards digital. The same period in 2019 draw digital represented 29 per cent of the market, in the 12 weeks running up to lockdown it accounted for 37 per cent, showing the leap to digital recorded during the coronavirus outbreak. Disc-based product's performance has been surprising – falling disc sales were recorded in the run up to the lockdown, causing an overall decline in the transactional video market, but the lockdown period and growth in digital has reversed the trend, leading to growth of 6.9 per cent in value terms; better still this represents a swing of more than 20 per cent. Even more remarkably, the disc market picked up again post-lockdown, despite the high profile temporary closure of retailers such as hmv. In fact, post-lockdown the disc market was running at the same level as 2019, a flat market representing good news. The physical market was helped by Blu-ray and 4K, while TV box set sales into lockdown boosted its performance further. Interesting to note too the average volume sales for digital titles rose sharply, with the start of the year seeing 350,000 average per week and that rising to 565,000 per week in the 12 weeks from March 28. The average selling price is now £8.51, a slight year-on-year increase of 4.4 per cent, although that total has fallen slightly post-lockdown, which suggests that value is becoming more important to digital consumers, some being wooed by value offers and catalogue titles. In fact, BASE said that 38 per cent of all digital sales during lockdown came from films made before 2010.
Comment on the digital figures came from Liz Bales, Chief Executive at BASE, who said: "With nearly two million new customers buying or renting entertainment content from a digital store during the lockdown period and contributing to the wider transactional video market returning to growth, the digital transactional market has been a beneficiary of the fact that the government's Stay Home policy provided the right environment for it to flourish. With new release and catalogue content available instantly and without subscription, digital content has been able to play an important role for many in providing some much-needed light relief from the reality of lockdown. The fact that more than half of consumers anticipate they will maintain habits formed during lockdown, such as engaging more broadly with digital delivery, underlines the need for the video category to optimise around the opportunity delivered by the growth it has seen. Historically, home entertainment has proved robust in times of economic crisis and the addition of a meaningful number of new customers to digital transactional, alongside the resilience of the disc market, means the video category at large has plenty to build upon even as consumer confidence and discretionary spend potentially become challenged as we look to the future."
---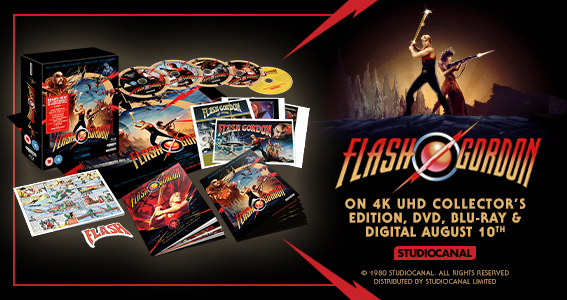 ---
Meanwhile, BASE has also been busy with the release of its latest quarterly trailer previewing the big titles due out in the coming weeks and months. As ever, it neatly manages to highlight the breadth of titles on offer as much as the depth, with titles on show including Trolls World Tour, Military Wives, The High Note, King Of Staten Island, Fantasy Island, Dark Waters, Succession, Gangs Of London, The Luminaries, Agatha Raisin, Batwoman Season 1, The A Word, Flash Gordon, Whiplash 4k Ultra HD, Thomas & Friends Marvellous Machinery and Deathstroke: Knights & Dragons. The trailer further directs consumers to findanyfilm.com. Commenting on the trailer, which you can see here, BASE chief executive Liz Bales said: "This iteration of the Quarterly Trailer, focusing on a blend of fresh TV and DTV content, as well as highlighting prominent catalogue reissues, has pivoted to present the best of the category to consumers as the new release slate remains compromised by the effects of the pandemic. Sent with an accompanying newsletter to provide further detail to press, the trailer has landed robustly with media, positioning content as fresh and vibrant even in the absence of titles fresh from the cinema. Pick-up so far has included coverage with HeyUGuys, Yahoo!, Official Charts Company and Media Play News and of course the trailer remains a valuable tool for placing the video category at the forefront of retailers' minds too."
More industry based news from the BASE and Industry Trust axis, with news that Sky has joined the ever-growing ranks of the Industry Trust for IP Awareness to help in the fight against piracy. The TV giant has worked with the Trust before, it has now joined both the organisation and its Irish sister arm immediately. The move comes, the Trust noted, as piracy and illegal content continues to find new ways to reach consumers and new routes, with Sky being able to bring its own experiences and insight to the Trust's educational work. Niall MacGinnis, Group Director of Security at Sky, said: "Tackling infringement is a huge challenge for the whole entertainment industry. That's why it is crucial we work together to develop new ways to address the issue, and to ensure we are adapting to what is an ever-changing landscape. Sky, the Industry Trust and the Irish Trust are well aligned on the strategic approach we want to take, we've already shown that we can work extremely effectively together and we're thrilled to confirm our membership." Commenting on the news, Liz Bales, CEO at The Industry Trust, said: "We see clear value in welcoming Sky to the Industry Trust both here and in Ireland – the team have already brought much to what is a collaborative and meaningful partnership and their forward-thinking and insight-led approach marries well with our own as we encourage the application of refreshed thinking to address longstanding issues. The creative industries were experiencing a vast amount of change before the Covid-19 pandemic, but behaviours and audience habits look set to evolve even further as a result of it. Sky's place within the Trust therefore sends a strong statement on the importance and value of collaboration when tackling endemic issues."
Official Film Chart news now and a new entry at number one in the listing on the back of its digital release is Trolls World Tour, making it to the top slot on downloads alone ahead of its physical release (see below for more). It heads a family friendly chart going in to the school summer holidays, with Frozen 2 and Sonic The Hedgehog at numbers two and three respectively. Avengers: Endgame returns to the top 10 , a re-entry at number nine on the back of a new Steelbook SKU.
And on to Trolls World Tour, which, as Universal noted, showed that you literally "can't stop the feeling" even in the middle of a lockdown after its premium vod release in April replaced the big theatrical release originally planned before coronavirus struck. Universal is showing itself to be remarkably nimble given the swift move to pvod and accompanying change to its home entertainment release strategy. Now the key for Universal has become to offer something alongside the film, to offer differentiation and giving parents and their children reasons to own the film after having rented it during its pvod release. Commenting on the release, Universal's Jess Keegan said: "We created a SKU with fantastic extra content, including a Dance Party Edition and an exclusive Tiny Diamond short and worked with our Consumer Products partners and Retailers to land activity including a fantastic gift with purchase offer with LEGO in Tesco to give consumers even more value. We'll be supporting the release with a broad media campaign reaching parents and kids and driving pester power, including shout outs from talent Justin Timberlake (Branch) and Anna Kendrick (Poppy) on Asda Radio, as well as a social campaign driving positivity amongst kids, partnering with anti-bullying charity Kidscape, to give kids some fun activities to keep them busy and win some amazing Trolls prizes!"
---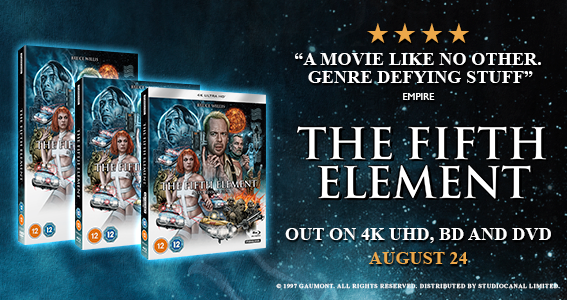 ---
Very rarely has a film ever gone on the journey that Showgirls has, with Paul Verhoeven's Vegas drama mocked on its original theatrical release, which was a flop, through its home entertainment release and subsequent reappraisal on DVD, where its reputation has slowly grown. The phenomenon is studied in You Don't Nomi, a documentary looking at the film, its devoted fans and more. It's due out on DVD on Monday July 27 via Bulldog, whose Philip Hoile said: "You Don't Nomi is a fascinating, thoughtful and frequently hilarious appraisal of Paul Verhoeven's Showgirls and the changing array of opinions on it held by fans and critics since its original release (which our MD Alan Partington had the pleasure of working on 25 years ago!). We had some amazing press and audience feedback on the early digital release and we can't wait for people to discover it on disc too."
Also due in stores on Monday is one of the most talked about TV programmes of 2020, Gangs Of London, which arrives with a wealth of strong reviews and big audience numbers behind it. Commenting on the release, Dazzler Media's Paul Holland said: "After many months of tracking and negotiating it was great to conclude our deal on Gangs of London earlier in the year. It's the most exciting series I've seen since Line of Duty and if anyone reading this hasn't seen I can't recommend it highly enough. It's been breaking viewing records on Sky and we've had superb support from our retail partners so the set up reflects how great the series is. Yes it's very violent but it's a very commercial series with great characters and has the best opening five minutes to a series I've ever seen. Can't wait for series 2."
News from 101 Films which has picked up one of its biggest titles thus far, in the shape of Paydirt, a high profile actioner perfect for home entertainment, starring Luke Goss, with the former Bros star still riding high on the back of the success of the documentary about the former teen idols, When The Screaming Stops, as well as Val Kilmer. The title is due out on August 24. Commenting on the release, 101 Films' Tim Scaping said: "We're very excited to be working with Luke Goss on a major film in his home country. Following the recent Bros documentary his profile is as high as ever, and we've had an incredible response to the release announcement. An all-action heist thriller, Paydirt really delivers on all counts, and it's great to see Val Kilmer back on screen too."
Beyond that, news reaches us of another lockdown hit due to arrive on home formats, as Warner has announced the arrival of the second season of hit drama Succession. The sophomore series of the show about the nasty people running a media empire saw the series really begin to crossover and achieve sensation status, which should aid the release when it arrives on September 14. "Succession is one of the most engaging dramas on television today," said Rosemary Markson, WBHE Senior Vice President, TV Marketing. She added, "The series offers an intriguing look into the complex lives and dynamics of an ultra-wealthy and powerful family that's driven by greed and ambition. The writing is smart, with deeply layered and well-crafted story lines that surprise viewers with unexpected twists and turns. Audiences will be hooked from the start. We are thrilled to make Succession: The Complete Second Season available for fans to own and enjoy on DVD for years to come."
---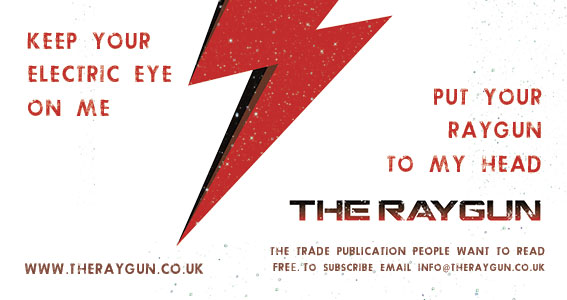 ---
AT THE MOVIES
The New Mutants is one of the longest running sagas in filmdom right now, the X-Men spin-off having taken a long and tortuous route to cinemas. It's finally set to arrive at the end of August, somewhat ironic given that in a world where every other release date is going back, The New Mutants is still scheduled to stay in place. The oft-delayed film was shown off again, with exclusive footage as part of Comic Con @ Home, the event that replicated the huge genre staple held in the US, its online panels replacing the huge convention hall events. You can see the New Mutants panel here… https://youtu.be/jzjlKRPuAvQ
Despite The New Mutants staying, Disney has been playing around with the dates and has yanked at least one biggie from the schedules, as Mulan has fallen off the forthcoming slate with a date still to be confirmed. The film has already been delayed, being postponed with its London premiere in sight in March. The Avatar sequels also looking like they've gone back – the first was due at the end of 2021 but James Cameron has said it won't make that date, while the next Star Wars film, out in 2022, looks unlikely too. And Warner's Tenet is now off the schedule too, as studios try and frantically work out what's what.
Despite all the hold-ups, there's still lots of new productions shaping up and ready to start their long path to the screen. News this week has included Ryan Reynolds and Samuel L Jackson, continuing their love affair with each other. The duo sparred together in The Hitman's Bodyguard, with a sequel on the way. Now the pair are set to appear together again in Futha Muckas, a new animated series being made for short film streamer Quibi. With a title like that and given their previous outings together, we reckon there's going to be a fair bit of swearing in the programme too…
TWEET OF THE WEEK
Follow us on www.twitter.com/theraygun…
TRAILERS OF THE WEEK
Not the Sigue Sigue story…
Traitor is our word of the week…
You're on The Raygun newsletter mailing list, which has been running for eight years, because you requested it, have been recommended to us or sent us emails. You can unsubscribe at any time, if you're daft, using the link elsewhere or by emailing as below. But of course, you don't want to do that, do you? We don't share your information with anyone else, we don't like cookies and we're the good guys. We care because you do…
To subscribe to The Raygun newsletter, please email
info@theraygun.co.uk
with subscribe in the subject matter
To unsubscribe, email

info@theraygun.co.uk

with unsubscribe in the subject
For editorial or advertising queries, contact

tim@theraygun.co.uk