This March experience Portland Story Theater, a place where you'll feel welcome, comfortable, and a part of something good. Come listen to the real, true stories of the people of Portland on
Friday, March 1st
. Then on
Sunday, March 3rd
, join us for a few hours at our Crash Course in Storytelling.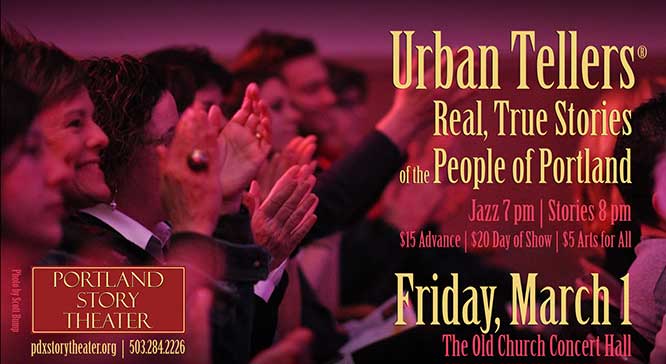 Featuring storytellers Penny Walter, Victor Bencomo, Karen Lasher, Katie Skurja, Steve Eggerts, and Chalice Stroebe. Jazz at 7 pm during Social Hour when the doors open with stories starting at 8 pm.
Hosted by Lynne Duddy and Lawrence Howard. Music by our incomparable house band,
Rogéri
Jazz Duo
with Laurent Nickel and Roger Paulson
.
GET YOUR TICKETS HERE
Crash Course in Storytelling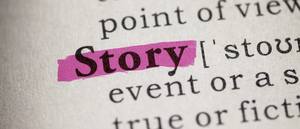 If you've been thinking about taking one of our workshops, now is the time to act. There is space in our Crash Course in Storytelling that happens on Sunday, March 3rd from 10:30 am to 1 pm. In less than 3 hours, you'll get to try out this amazing storytelling art form and see if it's for you.
Portland Story Theater's 2018-2019 Season is generously supported by The McIvor Family Charitable Fund; Tonkon Torp; John Moe; Diane Ponti and Ward Greene; Ronni Lacroute; Polk Family Charitable Fund; Dana and Steve Dennis; members of the Portland Story Theater Board, Founding Circle, and Narrative Network, and many other individual supporters, as well as by the Oregon Community Foundation; The Collins Foundation; James F. and Marion L. Miller Foundation; Meyer Memorial Trust; The Kinsman Foundation; The Autzen Foundation;
NW Natural Gas; and The Oregon Cultural Trust. Thank you! If you would like to support our work, please click here:
[
Make a Donation
]