SCREENINGS GALORE AS Q4 BEGINS
HANNIBAL'S SECOND COURSE IS A TREAT
FROZEN HEATS UP DISNEY BOGOF
MALEFICENT'S DIGITAL FIRST PAYS OFF
"BUSINESS AS USUAL" AT BLINKBOX
DYER CONSEQUENCES FOR ANCHOR BAY
UNIVERSAL'S NIGHT BEGINS TO TURN OUR HEAD AROUND
…AND ENJOYS HONEYMOON PERIOD…
WHILE VIDEO IMPRINT HEADS TO THE US
ACORN'S DRIVING FOR SUCCESS
TWEET OF THE WEEK
---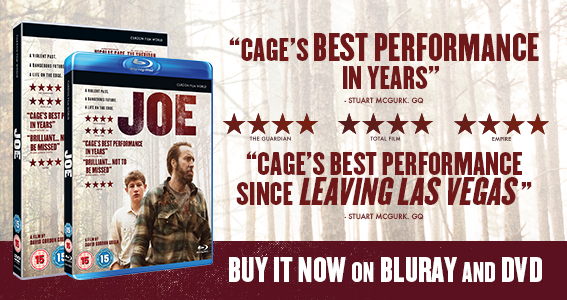 ---
If you can't read this newsletter or see the ads, please click
here
It Was A Good Week For… Q4 is here! And it's started well! More titles selling strongly this week, see below for loads of it…
It Was A Bad Week For… blinkbox, even if it's not as dead and buried as the press might have you believe… Apologies for the delay this week, this is due to a family bereavement…
It was, one might proffer, just like the good old days – a week's worth of screenings, premieres, events and a whole lot more. Even we couldn't keep up with everything, as retailers and the industry flitted from first a screening of Paramount's forthcoming half-term biggie Teenage Mutant Ninja Turtles on Sunday morning (our junior correspondents' verdict: "pizzatastic"), on to Ham Yard Hotel for an early outing for Anchor Bay's own production We Still Kill The Old Way, on to the premiere of the Spandau Ballet documentary Soul Boys Of The Western World, with accompanying live concert at the Royal Albert Hall, through to a screening of Sony's current theatrical hit The Equalizer (retail verdict: "The Equalizer was brilliant, enjoyable nonsense from start to finish, Denzel Washington is just what you want from your hero, humble, quiet, kind, good-looking and kick-ass," said hmv's Andy Anderson) and, finally, the gala screening (and cracking little party afterwards) for Universal's forthcoming Northern Soul. Phew… and that's only the half of it. We've also missed press junkets, LFF screenings and a whole lot more we probably weren't invited to as well. As we noted, a proper old-fashioned industry week and just like the good old days – a great way to usher in the official start of Q4. More on some of these events below…
Well, last week we were talking about how well Signature's Legends Of Oz: Dorothy's Return was doing and, buy Sunday night it had cemented its position as the highest new entry at number one in the Official Charts Company's overall video charts. It's the company's first ever number one and sets the seal in its remarkable rise from nowhere to becoming a much-taped about leading light within the independent sector. As md Marc Goldberg noted in the wake of the animated film's success, there's more to come: "
It's a fantastic result. It's testament to my team and the incredible support we had from all of our retail customers that we have managed to achieve our first number one spot. We are very excited about what the title could achieve over Q4 and beyond. The company is growing; we're only getting started." Head of marketing Kaz Mills added: "
The incredible result of Legends of Oz bodes really well for our big Q4 animation offering, The Snow Queen. We have an even bigger marketing push planned for this title – comprising of national TV, press and digital ads – and we will ensure that the creative is second to none. We also have confirmed support from the key talent in the launch of The Snow Queen 2 in cinemas December, including Sean Bean and Sharlto Copley to give the brand a mass media lift. In store, we are working with retailers to ensure maximum standout at this busy time of year – and so hope to see similar success this November."
Meanwhile, Signature is keeping itself very busy in the weeks ahead, as ever, with a raft of releases. And we noted with interest that its next batch of horror titles, such as Reaper, out on Monday October 6 and Open Grave, due a week later, come complete with stickers on the O-ring, flashing a title-wide promotional deal that Signature has inked with Tops Pizza ahead of key home horror viewing season Halloween. All the customer has to do is say the word "scary" and hand the voucher over when it's delivered to claim a free pizza. Commenting on the deal, Kaz Mills said: "The on-pack pizza offering should offer a standout point of difference on shelf and offer that all-important extra value for impulse purchasers."
---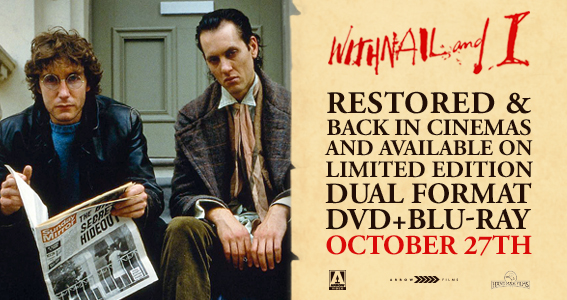 ---
Another title we mentioned as performing strongly last week was the second series of Hannibal (that's second season for our American readers). And it's continued on the same track this week, as Studiocanal's Kelly Morris said: "The second course of Hannibal has certainly gone down as well as the appetiser! The stomach-churningly brilliant TV series perfectly lent itself to a creative marketing campaign and I've had a great deal of fun pushing the gore angle especially through our TV and PR campaigns. Mads Mikkelson and series creator Bryan Fuller were also very supportive of our release, completing a number of new interviews for us. Hannibal is certainly not for the squeamish but is brilliantly acted, scripted and bears all the glossy hallmarks we've come to expect from a U.S. TV series, thank god that season 3 is already in production.
Out on September 29 and off to a strong start is 300: Rise Of An Empire and to mark the event, Warner sent scores of sandal-clad, sword-wielding hunks out onto the streets of London as part of a major stunt. Warner's Luisa Cotrozzi said: "To celebrate the 3D, Blu-ray, DVD and Digital HD release of 300: Rise of An Empire, we unleashed our Spartan Army Warriors on Central London, travelling by tube to hmv stores in Bond Street, Westfield Shepherds Bush and Westfield Stratford, where they greeted fans and took Spartan selfies. They also visited key London locations and various media houses which resulted in some fantastic social media buzz and coverage on key national sites including Daily Star, Daily Express, and the Evening Standard. By focusing on the stunning visuals, heritage and fans of the franchise, we've delivered a campaign that's excited and mobilised customers and consumers alike. Alongside the fan activity, we've also been driving HD ownership through a strong retail set-up and above –the-line promotional support in partnership with Richer Sounds. Sales have been strong in the first week of release with 3D and box set SKUs over-performing." Pictures on our website shortly…
Disney's buy one get one free offer has become an integral part of the final months of the year, it heralds the start of the Q4 season in earnest and traditionally offers retailers a welcome boost to help kickstart the all-important gifting period. And its autumn 2014 effort has got off to a flying start, with its current biggie Frozen leading the charge and leading sales by some considerable distance. Morrisons' John Wilson told The Raygun: "The
Disney BOGOF has got off to a great start with Frozen accounting for one in every three lines purchased as part of the offer. The promotion remains industry leading due to the clarity of offer for store staff to implement and customers to engage with."
And while we're on Disney, Maleficent is currently doing the business too, making it another big hit for the company. It's currently on digital release, with the physical release set to arrive in a couple of weeks, on October 20. Commenting on the campaign and title, Disney's head of digital distribution, Tom Clark, said: "Maleficent has performed fantastically, we're delighted our fans are able to enjoy the film release on key digital platforms ahead of its physical release."
---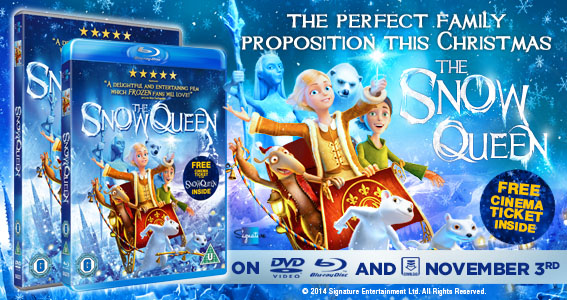 ---
More good news and some healthy financial figures from hmv as the retailer was hailed for its "dramatic fightback". According to Daily Telegraph, it registered some £17 million profit in the 11 months after it went into administration. For the year to December 28, reports filed at Companies House will, the Telegraph said, show that it made an operating profit of £16.7 million on sales of more than £310 million. Although one off costs meant hmv Retail, now under the auspices of Hilco, made a pre-tax loss, the owner can point to the fact that all its stores are now profitable thanks to its smart work after taking over hmv from the administrators. As the paper noted: "The performance points to an impressive turnaround for a retailer." With the trade now entering Q4, hmv can be suitably bullish about the prospects for the months ahead.
Given the way the press handles retail and, for a double whammy, the home entertainment industry, it's no surprise to see the press reading the last rites to blinkbox over the past week following new chief executive Dave Lewis' announcement that he was planning to review Tesco's ownership of the service, with a view to selling or even closing it. But hang on a minute, what's this on Friday morning? At the launch of hudl2, the second tablet from the supermarket giant, it was revealed that blinkbox's app is built in, meaning its future is brighter than many might think. Meanwhile, despite the negative press (what do you expect), it was business as usual at its offices, with the company reporting an ever-growing customer base and growing sales and rentals. In fact, Adrian Letts this week told delegates at some conference or other (the one we're not allowed to go to, apparently) that UltraViolet functionality would soon be available on blinkbox.
There's still life in the DTV market (part 235): another week and another title shows that there's still life in the DTV arena as, on the back of some strong marketing and PR backed by star Nic Cage, among others, Anchor Bay's Tokarev put in an exceptional week one performance. Commenting on its success, the company's Charles Fotheringham said: "We released Tokarev on September 22 and it sold 15,654 and is on course to do another 7,500 this week so one of the best DTV week ones of the year so far. We had great support from retail partners and it bodes well for our other key Q4 releases which include – Kite with Samuel L Jackson on October 13 and Street Fighter: Assassin's Fist which has great gaming/martial arts crossover appeal and is being released for October half term."
---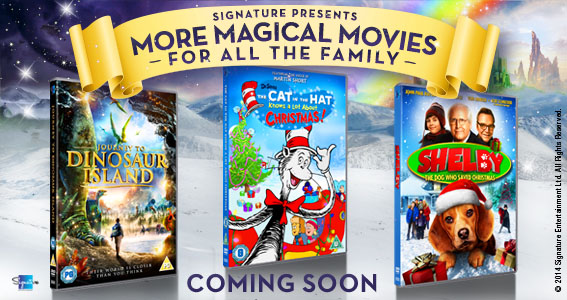 ---
We'll stick with Anchor Bay and Monday night saw the company unveiling its own UK film production We Still Kill The Old Way, a collaboration with UK uber-producer Jonathan Sothcott, who is enjoying regular success in the homegrown action arena. The film brought out trade and celebrities, including EastEnder and sometime Sothcott actor Danny Dyer (his daugher also called Dani stars in the film) and model and Celebrity Big Brother contestant Casey Batchelor, the presence of whom helped the film earn some strong early publicity ahead of its theatrical and post-Christmas home entertainment bow. Commenting on its success, Charles Fotheringham (again), said: "The screening went very well. It was a great turnout in a great venue. We had very positive feedback from attendees and on the back of our success last year with Vendetta, this is on track to be THE film for Boxing Day. The release will be supported with a heavyweight ATL campaign in that key post-Christmas week."
Meanwhile, the company's success in screening We Still Kill The Old Way as well as its sales with Tokarev was tinged with a touch of sadness as it emerged that director of acquisitions ad We Still Kill… producer Rod Smith – popular industry character, good mate of ours at The Raygun, former HMV staffer and one of the industry's foremost Portsmouth supporters – was leaving the company. In the entirely amicable deal, he exited just after the film made its bow to a receptive audience, capping his time at the company. Smith said: ""I have had a wonderful time at Anchor Bay/Starz, I've met and worked with some brilliantly talented people and will always wish them nothing but the best. I'm very proud of the strides we have made in to local film production and will watch with keen interest when We Still Kill The Old Way becomes the smash hit it deserves to be! I think the time is right to start a new chapter in my career but will never be far from this industry which is in my blood. I look forward to making an announcement in the near future." We're sure you'll join us in wishing him all the best for the future…
To the Curzon Soho, then on to Soho landmark Madame Jojo's for a special gala screening of Universal's acquisition Northern Soul. As noted last week, the film is due at cinema on Friday October 17 and on home formats on Monday October 20. With the film now scheduled to play across 100 screens around the country, it is the widest short-window feature film release ever. The film itself went down a storm, receiving a standing ovation, with director Elaine Constantine, herself a former clubgoer and Northern Soul fanatic, outlining the story behind the film, thanking the 2,000 or so people who'd worked on the project from its inception to this time, just ahead of its release. The film itself is a belter and Universal us putting its full weight behind the film, with an impressive campaign. It was good too to see cast members Joshua Whitehouse and Elliot James Langridge behind the decks...
Talking of Universal, word reaches us from the US that the major has reorganised its home entertainment arm with a new worldwide HQ in LA under the auspices of Eddie Cunningham, now ensconsed as president of its global home entertainment arm. US and Canadian operations will be under new operating companies with a separate digital operation. The global leadership team will include familiar names siuch as Paul Chesney, as evp operations, Helen Parker as evp and md for A&R, overseeing production and acquisitions, with regional md Ian Foster, covering the UK and Japan, r
eporting to Cunningham, and Jim Batchelor the joint venture with Sony in Australia. Cunningham said: "

Creating a global headquarters is an important step toward making our business even more competitive in the marketplace. We're extremely fortunate to have so many talented executives across our home entertainment groups and under their continued leadership in this global structure, I'm confident our business will grow and thrive."
---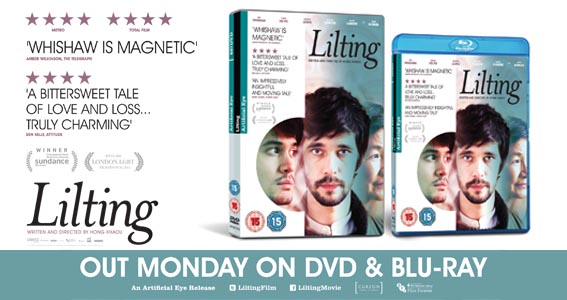 ---
To London's Albert Hall, where new romantic legends Spandau Ballet were the stars of the night. Metrodome's documentary about the band, Soulboys Of The Western World, a special one-off satellite premiere screening event live from The Royal Albert Hall which was beamed into 200-plus cinemas across the UK and Ireland. Celebrity attendees included included Bob Geldof, Boy George, Kim Wilde, Ben Miller, John Bishop, Steve Strange and Robert Elms as well as club legend Philip Sallon, in a nappy. Thanks to the paying audience and event cinema status, the film was the second highest grossing in the UK on Tuesday night, behind only The Equalizer. It's due on DVD on October 27 and has won plaudits across the board for its frank handling of the story of the band, warts and all. Commenting on the event, Metrodome's Jezz Vernon said: "The premiere received a rapturous reception and rave reviews including four-stars from The Daily Telegraph, The Times and Evening Standard, plus extensive coverage on Channel 5 News, Daily Mail online, BBC News online and culminating in a culture story for BBC 2 Newsnight. The huge success of the premiere also translated on Twitter which generated 9 million estimated impressions and trended on Twitter during the event. We also have the Spandau Ballet TV special on October 14 on ITV1 with a huge plug at the end for the film and masses of social and PR still to come."
And while Spandau Ballet were on stage on Tuesday night, elsewhere in London, Network was hosting its own event for its October 20 release, Filmed In Supermarionation. We've discussed the film earlier this year when the independent unveiled the release – it's the company's first foray into production – but here's md Tim Beddows on this excellent title and the response to the event: ""The BFI sellout premiere on Tuesday went way beyond our expectations. We have evidently produced something very special and it's great to finally share what we have worked on for the last year and a half with the first public audience. It's just what we were looking for and the start of what will be a long life for the film."
It's a hugely busy period at Arrow, with a raft of activity around its forthcoming releases.
Chief among these is the theatrical reissue, in a sumptuous newly restored print of Withnail & I, the homegrown cult film to end all cult films. The release sets the title up nicely for Arrow's forthcoming home entertainment release which we've already discussed here for its innovative packaging. Kudos to Arrow's PR push, which has helped breathe life into the title. As the company's Jon Sadler said: "The restored theatrical release is out this week in cinemas and the response has been incredible – from the press, the public and an increasingly enthusiastic exhibition sector – with all sorts of exciting articles coming out – such as the most quotable movies and the fashion the film inspired in The Guardian."
---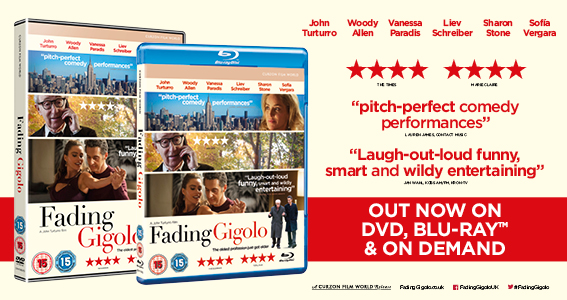 ---
All this came on the back of a triple header released at cinemas on Friday September 26, as Arrow lined up three different titles for release, each with different release strategies for the home entertainment sector. Here's Jon Sadler outlining the titles and their different routes to market: "Our theatrical re-issue of Salvatore Giuliano garnered five-star reviews across the board on Friday and was released on Blu-ray this week, marking a push for theatrical re-issues ahead of the home ent releases of these restored classics.
We also released Italy's Oscar submission in cinemas on Friday – Human Capital – starring Valeria Golino (Rain Man, Hot Shots Part Deux, Respiro) and that will now come out on DVD and Digital on November 10. The third theatrical release last Friday from us was the supernatural horror-suspense Honeymoon, starring Rose Leslie from Game of Thrones and Harry Treadaway from Penny Dreadful – an Odeon exclusive across 34 sites – which will come to home ent in mid-January."
Arrow has also been active the acquisition market too, picking up what looks set to become its biggest ever theatrical release. As the company's Tom Stewart said:
"
It's also been a busy time for us in acquisitions – with potentially our biggest theatrical acquisition to date in The Voices – a comedy-horror starring Ryan Reynolds, Gemma Arterton and Anna Kendrick from the director of Persepolis, Marjane Satrapi. We also have another major film in the bag to sit alongside The Voices and The Burning – starring Gael Garcia Bernal and Alice Braga – a film we picked up in Cannes." Expect more news on a clutch of Toronto deals too.
And still there's more from the label: It's won plaudits from horror and genre fans as well as film enthusiasts and picked up a stack of awards along the way, all the while building a fine catalogue if titles and influencing scores of other labels. Now, as Arrow Video celebrates its birthday, the label, already well known to those in the know in the US, is planning to go over to America and launch a similarly styled Arrow Video imprint in the US. In keeping with the crowd funding concept it used to release a Borowczyk box set, it has gone to it's devoted canvases and genre fans to find backing, launching an Indiegogo appeal to fund the launch. Arrow's Francesco Simeoni said: "Our North American expansion has been a long time in the making and it's heartening to see the ecstatic responses from our American fans old and new. What's thrilling about this development is not only the expansion into another territory but also how it will enable our existing UK operation to expand and become stronger. From our experience with Kickstarter previously we knew that when people invest in a project they develop an attachment to the project that is far greater than the simple transfer of cash. This will make fans for life which, in a fiercely competitive market like the US, is invaluable." You can see it here…
Also busy is RLJ Entertainment and its Acorn imprint. There's a slew of titles currently airing on TV and earning raves and strong audiences, such as The Driver and Our Girl on the BBC and Secrets And Lies on Five, with more to come too. New md Stuart Shaw said: "This autumn we get off to a roaring start with the hit BBC One crime-and-cars series The Driver on October 13. With star David Morrissey undertaking some high-octane PR on this title, it won't be parked in stores for long. And continuing the trend for powerful drama, I'm thrilled that we've got the Lacey Turner starrer Our Girl streeting on November 3. She's hot in EastEnders and she's pulse-pounding in this series that sees her face to face with danger as an army medic in Afghanistan. On the same day, the Australian thriller Secrets And Lies comes out on DVD – and what these two share in common, if you've seen the buff star of this whodunit murder mystery, is a strong female appeal. But both have something for everyone and that's gripping entertainment. I couldn't have arrived at a better time, and it's great that my predecessor, Paul Holland, has given me such a legacy to pick up and run with. This heralds a great start to Q4 which will be crowned with The Fall 2 back on BBC Two and a really stunning drama in The Missing on BBC One. When it comes to excitement, watch this space."
---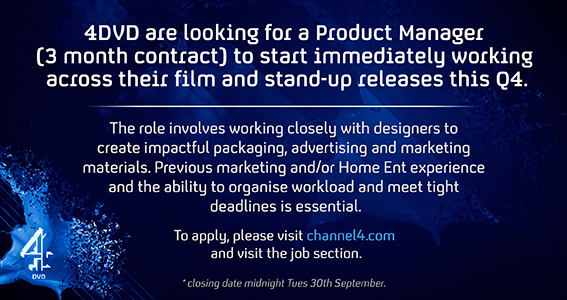 ---
QUOTE OF THE WEEK
Wisdom prescribes that you progress and mature by fault, so after some teething problems we look to an exciting MovieMail future as we overcome the challenges of change. Positive change, it's always a little scary, like updating your operating system or moving home; you know there are going to be glitches and challenges to face. Naturally MovieMail has experienced a few over the last couple of weeks, but we've remained committed to addressing your concerns and solving the problems and we're pleased to say we're getting back to some semblance of normality and to the service you all trust.
Luke Giles, newly installed at Simply Media to oversee MovieMail, commenting on the mail order service's new ownership and set-up after acquiring its assets. The rest of MovieMail, meanwhile, is in liquidation. Independents, particularly, are still unsure as to what they're owed…

AT THE MOVIES
In a landmark week, the highest grossing film at cinemas for the last weekend of September was Billy Elliot, the live version of the musical beamed around cinemas which took just under £2 million, edging it slightly ahead of The Equalizer (£1.9 million). The other new entry was What We Did On Our Holiday with more than £800,000.

This week's At The Movies should, perhaps, be entitled At Home Streaming, or some such title, given that it is focusing exclusively on Netflix and Amazon Prime Instant Video news. Let's take it in alphabetical order, so here's an announcement from the latter, as the service has revealed that the third series of Ripper Street will air exclusively on its service from November 14, ahead of its eventual TV transmission on BBC one in 2015. What's more the Amazon version will come in its own cut, complete with scenes which won't be aired elsewhere. As one of its stars, Adam Rothenberg said: "It has been exciting to learn that Richard Warlow and Toby Findlay whose scripts are always superlative, thanks to the 'Amazon Cut' have been able to push our storylines still further. They have made the world of Ripper Street an even more vibrant and crucially enthralling place for viewers to inhabit." Amazon's Chris Bird said: "We know there are a huge number of fans out there who want more of the gripping storylines we've come to expect from BAFTA-nominated writer Richard Warlow and we're delighted to be bringing the third series of this show to our customers exclusively this autumn. From what we've seen from the scripts and first edit it's clear that this series has raised the bar, we're confident that Ripper Street fans will be thrilled with what they see."

Meanwhile, Amazon has also given the green light to two of its pilots to turn them into full series. Both Hand Of God, the thriller series starring Ron Perlman, and Red Oaks, the comedy from Steven Soderbergh, are getting the go-ahead after positive reaction from viewers who watched the opening episodes. Amazon Studios Studios' vp Roy Price said: "We are excited to get working on full seasons of Hand of God and Red Oaks.These shows come from some of the most talented creators in the business. Customers loved the pilot episodes and we can't wait to hear what they think of the entire series."

And plenty over at Netflix: the company has inked a deal with Miramax and IMAX which will see martial arts sequel Crouching Tiger, Hidden Dragon sequel, subtitled The Green Legend, airing simultaneously at IMAX cinemas worldwide and on Netflix on release in November 2015. "Fans will have unprecedented choice in how they enjoy an amazing and memorable film that combines intense action and incredible beauty," said Netflix chief content officer Ted Sarandos. "We are honoured to be working with Harvey Weinstein and a world-class team of creators to bring this epic story to people all over the world and to partner with IMAX, a brand that represents the highest quality of immersive entertainment, in the distribution of this film."

And in its other big news this week, Netflix has further announced that it has signed a four film deal with Adam Sandler which will see a quartet of as yet untitled Sandler films airing on the service exclusively. As the actor, whose films, love them or hate them, have grossed $3 billion worldwide, said: ""When these fine people came to me with an offer to make four movies for them, I immediately said yes for one reason and one reason only … Netflix rhymes with Wet Chicks. Let the streaming begin!!!!" (Exclamation marks the actor's own.) Sarandos, again, added: "People love Adam's films on Netflix and often watch them again and again. His appeal spans across viewers of all ages — everybody has a favourite movie, everyone has a favourite line — not just in the US but all over the world."
SITE OF THE WEEK
Pronounced Rio, our pals at re:fine have just launched re:io.com (do you see what they did there), which is, in their own words: "A private, cloud-based, platform for the creation, conversion, processing and delivery of video, audio, subtitles and metadata in the digital media supply chain."
TWEET OF THE WEEK
Follow us on

www.twitter.com/theraygun

where, this week, we even got a retweet off Irvine Welsh and one from the rather wonderful WHS Carpet…
TRAILERS OF THE WEEK
The final trailer, it says here, for Interstellar. So that's what it's about…
Attack of the many accents…
Opening the forthcoming LFF…
They don't make 'em like this any more. Oh, hang on, they do…
Aerosmith's Sweet Emotion, last used in Dazed And Confused, appears in new Pixar trailer…
Impeccable cast, Sly Stone music = a cracking trailer
To subscribe to The Raygun newsletter, please email info@theraygun.co.uk
with subscribe in the subject matter
To unsubscribe, email info@theraygun.co.uk with unsubscribe in the subject
For editorial or advertising queries, contact tim@theraygun.co.uk