ERA FIGURES: ENTERTAINMENT UP…
…AS DIGITAL DRIVES GROWTH
OFFICIAL FILM CHART UPDATE
…BAA-SPOKE AD FOR INDUSTRY TRUST
TIMECODE 25TH PARTY: MORE DETAILS
HITHER AND ZITHER FOR MAN'S 70TH
NETWORK'S UNDISCOVERED GEMS ARRIVE
NAVIGATOR CHARTS A COURSE TO BLU-RAY
TRAILERS OF THE WEEK
---
---
If you can't read this newsletter or see the ads, please click here. 
It was a good week for… Overall entertainment sales are up…
It was a bad week for… Physical sales continue to fall as the market continues to change…
More half year figures, this time some fascinating and timely fare from ERA, the Entertainment Retailers Association, which has issued its own look at the first half of 2019. The headline stat alone makes for fascinating reading: UK consumers spent more than £2.7 billion in the first six months of the year on streaming services, downloads and gaming credits. That equates to £100 million a week expenditure on digital video, music and games. Once you add physical sales to that figure, total entertainment sales were up by 4.5 per cent to £3.3 billion. Spend on video grew by 6.4 per cent to £1.07 billion, with, as ERA noted, the decline in physical sales being "easily outweighed" by the 18 per cent surge in digital revenues, up to more than £130 million. Physical sales were down by more than 20 per cent, although the total spend was still worth £215.8 billion in the first half of 2019. The physical decline in DVD and Blu-ray was greater than that of the overall market, while music sales across digital, streaming and physical were up almost 10 per cent, with games marginally up by 1 per cent.
The bestselling video release in the first half of 2019 was Bohemian Rhapsody, with sales of just under 1.5 million, as noted elsewhere. Interestingly, three of the year's top sellers thus far – the aforementioned Freddie Mercury and Queen biopic, A Star Is Born and The Greatest Showman – were among the year's bestselling albums too. Commenting on the figures, ERA ceo Kim Bayley said: "

With January-June historically the quietest half of the year, this is another great result for entertainment. Digital services and physical retailers alike continue to innovate to expand the market for music, video and games."
---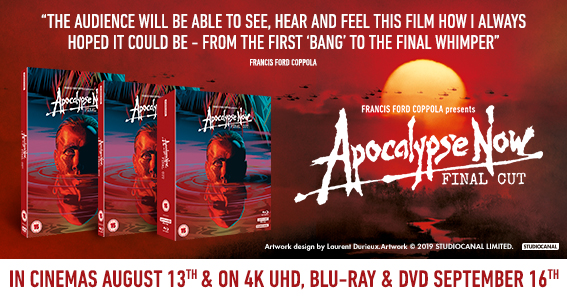 ---
This report was mirrored by figures released by Ofcom, which published its second Media Nations report. It said we were becoming a "nation of streamers". The number of homes in the UK subscribing to streaming platforms such as Netflix, Amazon Prime Video and Now TV grew by more than 2 million to 13.3 million in 2018, representing almost half of all households. With households subscribing to more than one service too, there are now more than 19 million streaming subscriptions in the UK. Traditional TV viewing continues to fall, and although still dominant, with more than three hours a day, it fell by 11 minutes in 2018. Viewers watch 50 minutes a day less on traditional channels than they did at the start of the decade, and the figure has halved among 16 to 24-year-olds. Daily viewing of streaming services rose to 26 minutes and consumers now spend 34 minutes a day on YouTube, a figure that rises to more than an hour for young people. Perhaps most startingly, two out of five viewers believe that online services are now their primary means of watching TV and films. As the report noted: "
The pace of change in television raises questions about how UK viewers will be served in the future. Online content delivery and the emergence of global video providers, notably Netflix and YouTube, are driving fundamental shifts in viewing habits and industry structures. The internet is massively increasing the choice available to UK viewers."
Yih-Choung Teh, Strategy and Research Group Director at Ofcom, said:
 "
The way we watch TV is changing faster than ever before. In the space of seven years, streaming services have grown from nothing to reach nearly half of British homes. But traditional broadcasters still have a vital role to play, producing the kind of brilliant UK programmes that overseas tech giants struggle to match. We want to sustain that content for future generations, so we're leading 

a nationwide debate

 on the future of public service broadcasting."
It's been a good week for Warner in charts terms, as its latest DC tale, the excellent Shazam!, enters the Official Film Chart at number three on the strength of digital downloads alone. The week also sees a brace of its catalogue titles, Aquaman and the most recent Fantastic Beasts outing Crimes Of Grindelwald, re-entering the top 10 at numbers Disney's latest home entertainment released live action remake, Tim Burton's Dumbo, rises to number one, with Captain Marvel at number two. Universal's horror Us rises five places to number five on the back of its physical release.
If you asked us at The Raygun which film we're most looking forward to this autumn, Shaun The Sheep's second feature outing, Farmageddon, would be up there with the best of the best, certainly if the first outing is anything to go by. So it's good to see the film becoming the subject of the next burst of Moments Worth Paying For activity. The Aardman-produced Studiocanal title has joined forces with the Industry Trust to produce a bespoke ad which sees Shaun in the cinema, watching a feature on the big screen, legitimately. As ever, it shows the benefits of watching films legally, as well as directing consumers to Findanyfilm.com to find where they can watch films. You can see the ad here

https://youtu.be/f-BLQ3rSQRs

…

Comment on the latest Moments Worth Paying For ad, came from the three parties involved in its production. The Industry Trust's Sylvia Dick said: "

Being a stop motion animation, Shaun the Sheep Movie: Farmageddon takes a long time to make with animators working weeks to simply create a couple of minutes of footage, so we have been incredibly lucky and are very grateful to work with both Aardman and Studiocanal on the creation of this fantastic bespoke content. With the latest research showing us that more and more young people are turning to infringement than ever before, using well-known characters such as Shaun the Sheep allows us to speak directly to families and children, helping them choose the right experience when it comes to TV and film content, and steering them away from piracy."

Studiocanal's head of UK marketing

Stuart Henderson said: "It's a real pleasure to be working with the Industry Trust on this campaign and supporting the invaluable work they do to inspire audiences to enjoy movies on the big screen. With Shaun the Sheep Movie: Farmageddon, the brilliant team at Aardman are taking Shaun and the flock on a hilarious, out-of-this-world adventure and introducing a brilliant new character in the form of LU-LA.  This has meant we have had the scope to create a bespoke piece that delivers the Moments Worth Paying For message in an equally playful and inventive way that we believe audiences will really engage with."

Aardman's head of marketing and brand

Lucy Wendover added: "Our teams dedicate so much time to creating a truly cinematic experience, from story creation through the animation process to vfx and music. Therefore, encouraging audiences to enjoy Shaun the Sheep Movie: Farmageddon at the cinema goes right to the heart of the value that Aardman place on film-making. We are delighted that Shaun and his friends are so expertly helping to deliver the Moments Worth Paying For message!"
---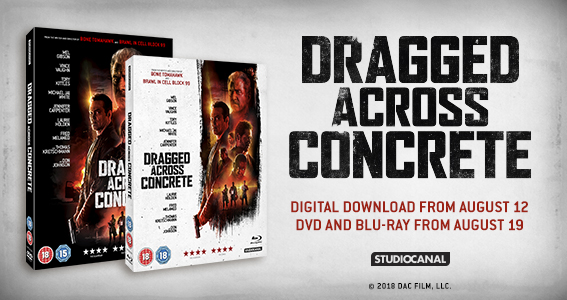 ---
News last week that seminal trade magazine timecode was first published 25 years ago this autumn, and The Raygun is planning a party to celebrate, was greeted with great interest across the trade – we've heard from people we haven't spoken to for years about the plans, which have been formed up this week. The party is open to anyone from the industry, past or present, but your name must be on the list. And we're pleased to announce that it will be taking place on Thursday October 17. The venue? None other than the Eagle club in Vauxhall, home to London's legendary Horse Meat Disco. Those in the know will, of course, note that the venue is owned by industry legend Mark Oakley, Blockbuster's first UK employee and later head of video at Virgin Megastores. He was hugely supportive of timecode in its early days and is continuing that tradition by hosting the party, and also sorting us out some booze sponsors (more on that later). We'll also have industry representation behind the decks, with Matthew Kreuzer among the DJs, and The Raygun and former timecode editor Tim Murray might even bring a bag of records down too. Oakley said: "I was a big fan of timecode and am delighted to be hosting the party, I'm really looking forward to hosting the event in October." It'll kick off at 6pm, to ensure you're on the list, please email tim@theraygun.co.uk and stay tuned for more updates…
Another week, another anniversary announcement, and what a belter this is: The Third Man, the seminal British thriller and one of the finest films this country has ever produced, is 70 this year and Studiocanal is making the sure the anniversary doesn't go unnoticed. It's planning a special screening in London on September 1, 70 years to the day since its original premiere, with a Q&A with one of its last remaining crew members Angela Allen, and a zither performance, with the 4K restored version then going on to air at cinemas around the country at the end of the month. And, naturally, there's home entertainment activity too, with Studiocanal re-releasing its all-singing, all-dancing special edition of the film. As the company's Tara Hutton said: "

One of the finest British films ever made, Carol Reed's noir masterpiece The Third Man returns to cinemas this autumn to celebrate its 70

th

 anniversary, in stunning 4k. Written by Graham Green and starring Orson Welles, this defining film remains as gripping, atmospheric, and visually striking as it was upon its release 70 years ago. A celebratory screening event will take place at Picturehouse Central on September 1, the World Premiere anniversary, hosted by film critics with special guests and a live musical performance of the iconic zither score. To mark this event, we will be reissuing our four-disc Collector's Edition which contains the beautiful restoration on DVD and Blu-ray and includes artcards, booklet, poster and original soundtrack."
---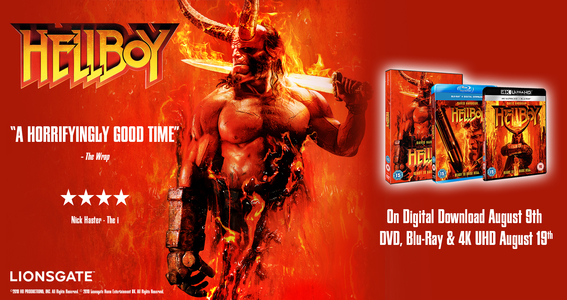 ---
More classic British fare, and two rarely seen but remarkable titles have been unearthed by Network Distributing, including the final outing from Third Man director Carol Reed, and restored for release. Oh… Rosalinda! Is a true gem – an unreleased on home entertainment, rarely seen film from legendary filmmaking duo Powell and Pressburger, restored by Network's own experts, released on Monday August 12. And the following Monday it's releasing Follow Me, the last film from Reed. Commenting on the brace of titles, released under the Network's The British Film banner, the company's Tim Beddows said: "One of the really satisfying aspects of this business is finding cans of film that have been left on the shelf and here we have a couple of gems. An unreleased Powell/Pressburger film – who'd have thought. Our in-house team have lovingly restored every frame of Oh…Rosalinda!, such a neglected piece of cinema history and worth all the effort because it's such a joyful film. And Carol Reed's last film – Mia Farrow, Topol, a wealth of British talent, a John Barry score and colourful 1971 London – who's not going to love that combination? The entire Network team fell in love with Follow Me. It seems to infect everyone that sees it."



More forthcoming release news now and due on Monday in stores from Lionsgate is The Spanish Princess, which, following hot on the heels of The White Queen and The White Princess, is the latest Philippa Gregory adaptation to hit the small screen. Commenting on the release, Lionsgate's Kirsten Sweeney said: "Charlotte Hope (Game of Thrones), Laura Carmichael (Downton Abbey), and Harriet Walter (The Crown), the series focuses on the romance between Catherine of Aragon and Henry VIII, as well as the intrigue and politics of the Tudor court. The release is being supported with targeted social and press ads – including the back cover of next week's Radio Times - to highlight the quality of the production, and the connection to the ever-popular Philippa Gregory. Our campaign also benefits from awareness generated by Starzplay's extensive out-of-home campaign around the series' launch in May."
Also out on Monday, from Paramount by way of Universal, is another revived Stephen King horror tale, Pet Sematary, given a very current makeover as part of a new feature film. The film's striking artwork and well-known title will lead the campaign, with online media, notably video, leading the way, with what Universal promises to be "heavily promoted social activity" and website takeovers. PR support includes interviews with the film's animal trainer Melissa Millett, with a third-party promotion with Tops Pizza seeing the home entertainment release featured on pizza boxes, menus and in stores throughout August. Commenting on the release, the Universal senior product manager Stephen White said: "We've greatly enjoyed releasing this film and hope it will inspire a new generation of Stephen King fans." 
---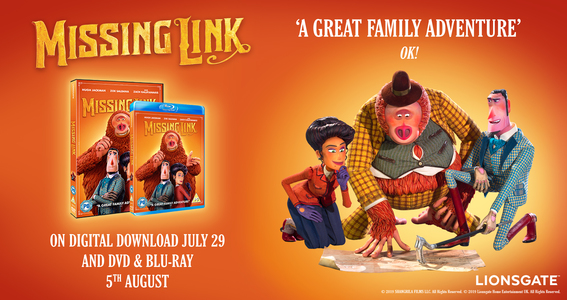 ---
We spent some quality time via Skype this week interviewing director Randal Kleiser, whose filmography includes the classic Grease among others, about Flight Of The Navigator, restored by the lovely folk at Second Sight and due out on August 26 in a sumptuous limited edition package. More on the feature soon, but as he said this week: "It's really amazing what can be done today. They sent me each reel, I could go through it find negative dirt, make a note of it and have them fix it. New technology can help these things go on and live for a long time." Commenting on the release itself, the Second Sight's Chris Holden said: "Flight Of The Navigator has always been one of Second Sight's strongest catalogue titles and is a real enduring classic. It was time to give it the special limited edition treatment which included our brand new scan and restoration supervised by director Randal Kleiser who has been supporting the release all the way. That plus a whole host of new interviews with cast and crew plus book which includes Randal's storyboard has made this a real collector's edition for the fans."
They're back. The Critters, the aliens so beloved of video stores during the VHS heyday, the stars of a straight to video even-nastier-than-Gremlins franchise that certainly showed that not all ETs were cute, are returning on August 26 in a DTV tale across Blu-ray, DVD and digital. What's more, Critters Attacks, arriving from Warner Bros Home Entertainment, even sees original franchise star Dee Wallace, who also starred in ET, returning to the fray. "The infamous, carnivorous aliens are back and fiercer than ever in a new original live action 

Critters

 film," said Mary Ellen Thomas, WBHE, vp, TV Marketing, Family & Animation. "Fans of the original cult classic will be delighted with some familiar faces while a new generation of fans will join in the suspense and excitement." 
Alongside your actual Stormzy and co, one of the undoubted highlights of this year's Glastonbury was the familiar face of Robert Smith alongside pals in The Cure, who headlined one night and drew scores of social media comments during and after a truly epic set. This, as well as a one night only screening of their anniversary Hyde Park gig have paved the way perfectly for a mammoth release from Eagle Rock this autumn, announced this week. The Cure – 40 Live – Curaetion-25 + Anniversary is due on October 18 across multiple SKUs and features not one but two live shows, one from Robert Smith's Meltdown event on the Southbank last year, the second the aforementioned Hyde Park anniversary concert. The former is an album track and obscurities set for diehard fanatics and old goths alike, the latter a celebration of some of their greatest hits and finest songs, offering up the best of both worlds. The SKUs include a Deluxe Set whopping nine hours' worth of material spread across Blu-ray or DVD and four CDs as well as a 40-page book, while there are standard Hardbook versions containing two Blu-rays or DVDs, with the two concerts available separately digitally. Directed by long-term Cure collaborator Tim Pope, both are testaments to the band's staying power, both on stage and across five decades and his accompaniment is the perfect foil for the band. The Hyde Park gig, in particular, with 29 songs and running for more than two hours, is far superior than any of the Glastonbury footage, and frontman Smith has worked on the sound mix too. Announcing the release, Pope said: "

I went to rehearsals in a very cramped studio just the day before the show… I knew as the set list unfolded that the only way to show people The Real Cure was to capture not only the grand, epic dimension of their stage show, but also the close, intimate side of this band simply making music together." Smith added: "This really was the perfect way to celebrate 40 years of the band. It was a fabulous day none of us will ever forget!"
---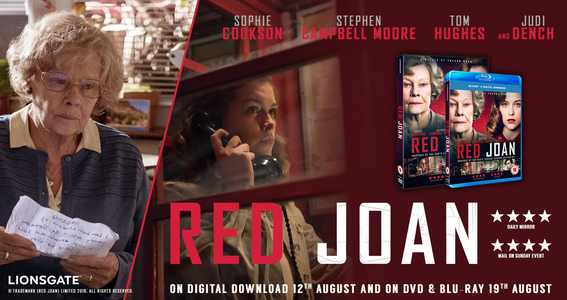 ---
Big news for Netflix this week, as its forthcoming Martin Scorsese-directed blockbuster The Irishman will close this year's London Film Festival, at the same time as screening at cinemas around the country, giving an even bigger platform to the streaming service's title. Scorsese himself said: "I'm extremely honoured to be having the International Premiere of The Irishman at the closing night of the BFI London Film Festival. This picture was many years in the making. It's a project that Robert De Niro and I started talking about a long time ago, and we wanted to make it the way it needed to be made. It's also a picture that all of us could only have made at this point in our lives. We're all very excited to be bringing The Irishman to London." Tricia Tuttle, BFI London Film Festival Director added: "What an immense cinephile thrill it is to close the 63rd BFI London Film Festival with the International Premiere of Martin Scorsese's The Irishman. British Film Institute Fellow Scorsese is one of the true greats of cinema – as both a creator and a tireless champion of preservation and film history – and here he and his creative team have delivered an epic of breathtakingly audacious scale and complexity, exploring relationships of trust and betrayal, regret and remorselessness, which dominated a period of American history. This is a major occasion for film lovers and I cannot wait to share this film with UK audiences."



The ongoing consolidation across the industry might make business sense and moves such as the recent Universal and eOne deal, which sees the former handling the latter company's home entertainment business in the UK (and elsewhere) are going to become increasingly commonplace. But as ever, it means some hugely talented individuals are now in the marketplace looking for new positions within the industry. So spare a thought for eOne marketing people, such as our old chum Tim Westbey, who has this week departed from eOne following the deal. In a message, Westbey said: "Thank you for all the good times and support over the last eight years at eOne, not to mention the incredible work put in on some great campaigns from The Twilight Saga to documentary Supersonic, and more. I've really enjoyed working with you and and hopefully our paths will cross again." He's interested in both permanent or contract positions in and around the industry, drop a line to Tim Murray at the usual address (tim@theraygun.co.uk) if you want to snap him up and we'll pass on his contact details. Good luck to both him and others from the old set-up. We wish them all the best. More on Universal's plans and this story in the coming weeks. 
QUOTE OF THE WEEK
"The demand for piracy of Game of Thrones is unprecedented. The demand for GOT was so high that it visibly increased traffic for domains such as thepiratebay.org. We will get a better view of overall traffic and trends for 2019 as the year progresses, however, the impact of Game of Thrones on overall traffic in April and May of 2019 is clear."
Phil Taylor of piracy experts Muso on news that the final season of Game Of Thrones drove traffic to illegal websites…
It's been more than 40 years since David Bowie played, er, himself as an alien (not a huge stretch at the time) in Nic Roeg's seminal outsider sci-fi film The Man Who Fell To Earth, and now the man is going to fall again. For a new TV series based on the original Walter Tevis novel is set to make its way to TV screens. It's being developed by Alex Kurtzman and Jenny Lumet, who are both working on the current successful Star Trek revival Discovery…
More TV business, in a week packed with it, and Simon Pegg and Nick Frost are returning to the small screen for a new series, their first major TV outing since Spaced, the series that thrust them to fame, stardom and feature films. Truth Seekers follows a hapless crew of ghost hunters and spooky, supernatural watchers who unwittingly become involved in something far greater and more threatening than they ever imagined. They have inked a deal with Amazon Prime Video which will see the service getting exclusive rights to the new series. Pegg said: "Nick and I are delighted that Truth Seekers has found a home with Amazon Prime Video. We're looking forward to working closely with them and creating something very special. These are truly exciting times for television and I can't think of a better partner than Amazon to accompany us on a return to the smaller screen." His cohort Nick Frost added: "Simon, Miles and I, and everyone at Stolen Picture, are incredibly happy to be making Truth Seekers with our new partners, Amazon Prime Video. It's been nothing but a joyride in seeing this mad tale of paranormal conspiracy unfold in all its understated brilliance. Amazon's commitment and support of the show and of original programming generally, showed us that we couldn't be collaborating with a bigger or better team."
And finally, a raft of big announcements from the forthcoming Disney+ service, as the mighty studio ramps up even further – if such a thing was possible – this week announcing another slew of programmes for its svod service due to launch later in the year in the US, followed by other territories. This time it was a raft of Fox-related spin-offs following the Mouse House's acquisition of the rival studio. Film spin-offs, reboots and reimaginings making their way to the new service will include Home Alone, Diary Of A Wimpy Kid, Cheaper By The Dozen and Night At The Museum…
Great feature on Apocalypse Now and its latest cut, also flagging the home entertainment release, up here…
TWEET OF THE WEEK
The full story of arguably the greatest label ever…
Kooky, and, er, animated…
THE OBLIGATORY GDPR BIT
You're on The Raygun newsletter mailing list, which has been running for eight years, because you requested it, have been recommended to us or sent us emails. You can unsubscribe at any time, if you're daft, using the link elsewhere or by emailing as below. But of course, you don't want to do that, do you? We don't share your information with anyone else, we don't like cookies and we're the good guys. We care because you do… 
To subscribe to The Raygun newsletter, please email
info@theraygun.co.uk
with subscribe in the subject matter
To unsubscribe, email

info@theraygun.co.uk

with unsubscribe in the subject
For editorial or advertising queries, contact

tim@theraygun.co.uk