** NEW **
What could be more fun than...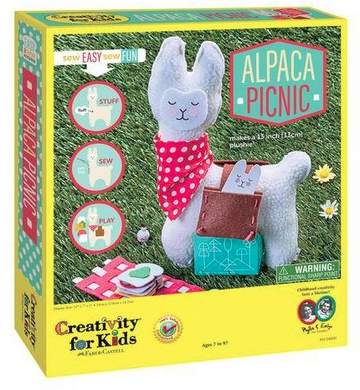 The perfect take home souvenir of the visit to YOUR farm!
Kids stuff it, sew it easy with a few stitches (all included) and 
remember their visit to see your alpacas for many days to come.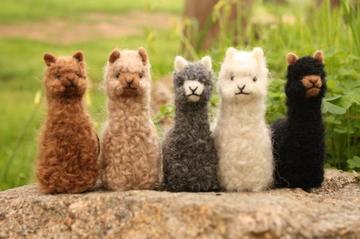 One of our newest and most popular products!
Quality hand made by artisans using baby alpaca yarn.
A perfect farm visit souvenir.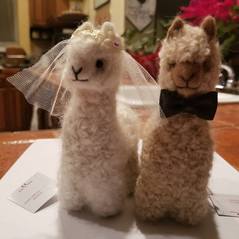 Also available as a wedding gift in Bride and Groom outfits!
Alpacadorables are VERY popular, with most stores needing more as soon as they put them out! 
Nicely priced for hand made quality baby alpaca at $8 wholesale.
Cute Alpaca Silver Earrings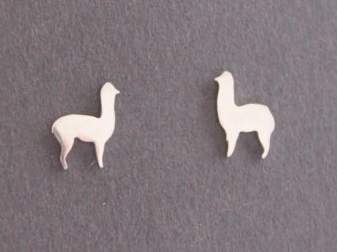 A subtle beautiful expression of alpaca.