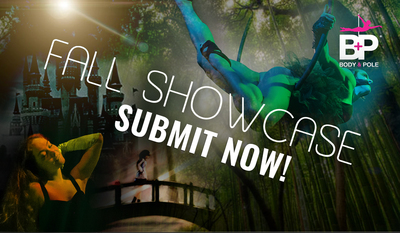 SUBMIT TO PERFORM IN OUR FALL SHOWCASE
Interested in creating your own piece? Submissions are now open until Wednesday, September 12th!
Performers will be selected and all entrants will be notified by September 14th. Selection is based on creating diverse, balanced, and engaging audience experiences. Please see our website for full details on eligibility, and full info on how to submit!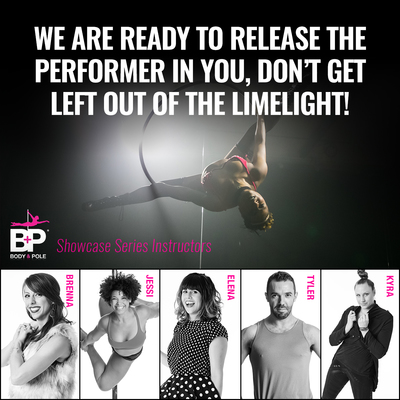 STILL TIME TO JOIN A SHOWCASE SERIES
THEME: FAIRYTALE FANTASY
A FEW SPOTS LEFT:
- SOLO FABRIC/HOOP WITH BRENNA
- GROUP POLE'GRAPHY WITH JESSI
- GROUP FABRIC'OGRAPHY WITH ELENA
- GROUP HOOP'OGRAPHY WITH TYLER
- GROUP POLE'OGRAPHY WITH KYRA

Join a group series for a low-stress way to perform, or create a solo with an expert guide. For more details check out our site.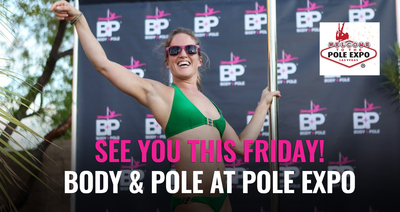 BODY & POLE WILL BE AT POLE EXPO THIS WEEKEND!
WORKSHOPS
There is still space in the following signature Body & Pole workshops!
Pole Fluidity Open Level with Magnus Labbe
Friday, September 7th 12:45 - 2:00 PM
Pole Power Open Level with Sam Star
Saturday, September 8th 12:45 - 2:00 PM
Finding Your Freestyle with Tracee Kafer
Sunday, September 9th 12:45 - 2:00 PM
WANT AN INVITE TO THE 2ND ANNUAL B&P POOL PARTY?
Stop by the Body & Pole booth for an exclusive invite!
BODY & POLE AT DRAGCON (NYC)
Stop by and check us out at DragCon this year (you may see a few B&P performance demos) - three days of art, pop culture, and all things drag!
WORK-STUDY SUBMISSIONS DUE BY 10/12
FOR OUR JANUARY 2018 GROUP
Our year long work-study program is designed for people who are serious about pole and aerial and want to make it a bigger part of their lives.
MARIANGELA
Our work-study of the month for August was Mariangela! Supportive, smart, and kind, she is always willing to lend a hand and support her team. She is a radiant presence at the studio! To show our appreciation, Mariangela 
will receive a free private lesson with the instructor of her choice! Thank you for everything.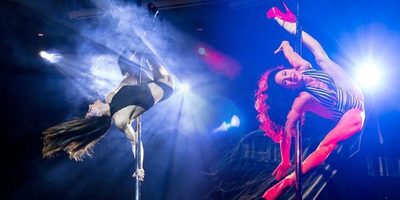 STUDENT HIGHLIGHT:
At Body & Pole, many of our students are remarkable performers and competitors. This month we're featuring one of our pole students, Sara Joel, who recently competed in the USPDF Amateur Competition here in New York City at Symphony Space (and won!)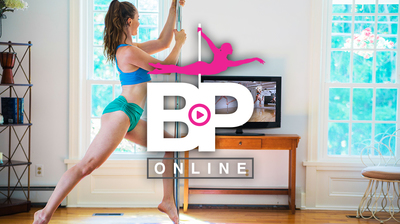 - PRACTICE ANYWHERE IN THE WORLD
- ONLY $19.99 A MONTH
- POLE & FLEXIBILITY TRAINING FOR ALL LEVELS

POLE EXPO - LAS VEGAS
B&P is headed to Vegas for Pole Expo! Sign up for workshops, or just say hi to B&P instructors, Jeni Janover, Magnus Labbe, Michelle Natoli, Michelle Stanek, Tracee Kafer and Samantha Star. @liquidmotionct @magnuslabbe @michellenatoli @michellestanek @lithiumkitten @traceekafer
Lara will be teaching workshops at VRV3 Studios in San Francisco and guest teaching at Ascension Pole & Dance in Boise, ID. She also travels to Tease Studio in Denver to run an ElevatED Pole Level 1 teacher training. @misslaranyc 
elevatED IS AT BODY & POLE THIS FALL!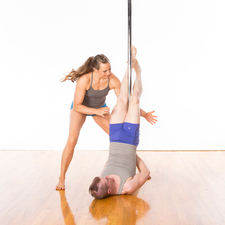 POLE LEVEL 1 TEACHER TRAINING OCTOBER 15 - 17 AT BODY & POLE (NYC)
Join us and learn how to teach proper muscle engagement, Level 1 spins and tricks, spotting techniques, and more!
OTHER UPCOMING TRAININGS:
FLEXIBILITY TRAINING
OCTOBER 12 - 14 AT REDEFINE FITNESS (TORONTO)
OCTOBER 19 - 21 AT noXcuse (BELGIUM)
Additional info: Email wendy@elevateducation.com for details, discounts, and payment plans.
Thank you all for being such loyal students, and supporting us as we grow and evolve.
We are honored to teach you and help you learn, create, and transform.
You have only a couple weeks left to join one of our Showcase Series for the Fall Showcase on October 13th.