A THIRD OF ALL PHYSICAL ENTERTAINMENT SPEND NOW ONLINE
RECORD CROWDS AT COMIC CON…
…UK DISTRIBUTORS TOLD: "YOU SHOULD BE THERE"
CURZON HOME CINEMA RELAUNCHES…
SODA BOARDS THE MYSTERY TRAIN
GOD FALLS INTO METRODOME'S LAP…
I'D BUY THAT FOR A DOLLAR…
STUDIOCANAL OUT FOR A CUBAN
FANS DEAD EXCITED ABOUT NEKROMANTIK
POLICE BANK HOLIDAY PIRACY CLAMPDOWN
MP: GOOGLE AND CO MUST DO MORE
SONY FIRE: POLICE MUST PAY UP
SITE OF THE WEEK
TWEET OF THE WEEK
TRAILERS OF THE WEEK
---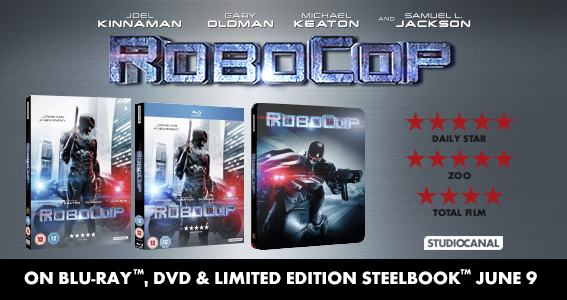 ---
If you can't read this newsletter or see the ads, please click
here
It Was A Good Week For… Indie labels, with big announcements of ambitious signings and plans from the likes of Soda, Arrow and Metrodome…
It Was A Bad Week For… Dodgy websites, closed over the bank holiday weekend as police clamped down…
Kantar Worldpanel's quarterly figures always make for fascinating reading and the latest figures, for the three months ending in the middle of April, were as interesting as you'd expect. Chief among the figures was the fact that online spending now accounts for a third of all entertainment expenditure, taking in video, games and music. And two thirds of that online physical expenditure goes to Amazon. Outside of the online behemoth, 41 per cent of sales goes to the grocery sector. Of that Tesco dominates with a 15.8 per cent, Ads has 12.9 per cent, Sainsbury's 9 per cent and Morrison's 3.3 per cent. Tesco is the number one video retailer and accounted for more than 25 per cent of sales of biggies such as Frozen and Gravity. Commenting on the research. Kantar's said: ""In recent years, British shoppers have moved more of their entertainment budgets online – a trend which has seen Amazon become the country's top entertainment retailer. Amazon now takes two-thirds of all sales on physical entertainment products online and accounts for one in five of all products sold. Interestingly, 20 per cent of online entertainment spend came from over 55s in the past quarter, exceeding the 16.5% accounted for by the tech-savvy under 25s. Supermarkets account for almost half of the entertainment market in Britain, but only take 4 per cent of online spend. This disparity is largely because the supermarkets were late to the market, resulting in a lack of awareness among shoppers that the grocers offer music, DVDs and games on their websites. There is a huge opportunity for supermarkets to develop their online entertainment stores, particularly while their online grocery businesses are growing at 20 per cent."
We've been regularly attending the rather wonderful MCM London Comic Con over in east London for as long as we can remember and we've seen it grow and grow. Attending last week's event, we tweeted about how packed it was and the official numbers released after the three-day event held over the bank holiday weekend backed that up. For a whopping 101,600 went through the doors of the Excel, making it the biggest event of its kind ever held in this country. It represents a massive hike on 2013 numbers - 70,000 attended the event a year ago and 88,000 turned up in October. Show co-organiser Bryan Cooney said: "This has been the most successful MCM London Comic Con on record - in fact, the largest event of its kind ever held in the UK. The soaring attendance not only reflects a growing worldwide interest in comic cons and the ever-expanding range of attractions and activities at our show, but also the strength of the community that has built up around it over the years. Whether you're into sci-fi, comics, videogames, movies, manga, anime, J-fashion or cosplay, the twice-yearly MCM London Comic Con has become the place to meet up with like-minded friends and make new ones." Co-organiser Paul Miley added: "MCM London Comic Con keeps going from strength-to-strength. And when we return in October, the show will be even bigger and better." We'd suggest that any supplier with a hefty Q4 schedule would do well to look at exhibiting there…
But don't just take our word for it: anime specialist Manga has been a regular at the event since its inception and was there again over the weekend. The label's Jerome Mazandarani said: "We had a very successful comic con. We gave away 5,000 posters promoting the biggest anime/manga series of the past several years (Attack On Titan, out in September). We also had two giant Attack on Titan banners above the Manga booth as well as an AOT photo wall for the cosplaying fans to pose in front of. We also ran a MangaUK Comic Con promotion with Base.com and distributed another 5000 flyers for it to the fans attending the show as well as via our social media platforms. The other two big titles for us at Comic Con were Blue Exorcist The Movie, which is out now and another, amazingly popular, fan-driven release Ashen And The Quest For The Gamechild (out on July 14). If any other theatrical and home video marketeers are reading this I strongly recommend making plans to attend and exhibit at the next MCM London Comic Con in October." We'll have more on this on our website next week…
---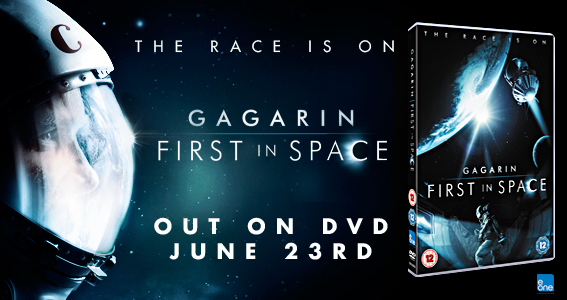 ---
It's a big week for Curzon Home Cinema, the service has relaunched at the same time as widening its reach even further after adding its offering to a major player. See below for the latter half of the story, but the relaunch sees a new look and feel for the website which, Curzon believes, will make its video on demand service far more user friendly. New enhanced features include the ability to watch films on one device and pick up where they left off with another. Curzon Home Cinema director Phil Mordecai said: "Consumers and their engagement with content is changing and Curzon, using its home cinema experience, is meeting these ever changing demands. The launch of the new Curzon Home Cinema online video service in combination with the recent launch of the latest Freesat app illustrates our unprecedented support for this growing sector. Our curated film seasons and pioneering cinemas content makes Curzon a clear home for any film fan. In parallel to this new virtual venue experience, the Curzon group is expanding its cinema footprint with the recent May launch of Curzon Victoria. The connection from film loving homes to the high street has never been as seamless."
The relaunch coincides neatly with the arrival of Curzon Home Cinema's On Demand player launching on Freesat's Freetime service. It's the first ppv service to arrive on Freetime and adds to its on demand offerings, sitting alongside the BBC's iPlayer, ITV Player and 4oD. Commenting on the move, Freesat md Emma Scott said: "We are excited to launch our first film On Demand player, which enables Freesat viewers to watch some of the best independent films available, often on the day they are released in the cinema. Freesat already offers great choice with over 200 subscription free channels and the most popular On Demand players. And now Freesat's Freetime viewers can enjoy a brilliant selection of films including both new releases and classics, yet they only pay for what they watch. The partnership demonstrates our commitment to our viewers to provide the best choice about how, what and when to watch great entertainment." Curzon Home Cinema's Phil Mordecai added: "Freesat is a fantastic new partner for Curzon and we are proud to offer their Freetime viewers this unmatched cinema at home experience utilising the very best new on demand technologies. The launch of the exciting new Curzon Home Cinema online video service in combination with the launch of the Freesat App illustrates our unprecedented support for this growing sector. Our curated seasons and pioneering cinema content makes Curzon and Curzon Home Cinema a clear home for any film fan."
---
---
Meanwhile, the battle for exclusive bragging rights continues, with Amazon Prime Instant Video unveiling another big signing that will air solely on its service here in the UK. Sci-fi series Extant, which boasts Halle Berry at the head of its cast and Steven Spielberg's Amblin operation behind it, will begin its run on July 10, with each weekly episode arriving within hours of its appearance on the CBS network on US television. Commenting on the deal, Amazon Prime Instant Video's Chris Bird said: "Extant is a bold and thrilling new series from some of the biggest names in entertainment. Having such a highly anticipated and star-studded show premiere exclusively on Prime Instant Video is a perfect example of our ongoing commitment to bringing the very best in movie and TV entertainment to our customers in the UK." CBS Global Distribution Group Armando Nunez added: "We're excited to see the first window of Extant stream on Amazon in the UK. With its stellar talent, unique concept and production auspices, Extant is sure to be this year's television event in the U.S. and around the globe."
More app-based news now and blinkbox has this week unveiled its latest tech innovation - an app for the Xbox One, which makes it easier for owners of the new console to watch films and TV programmes offered by the service. It complements its Xbox 360 app, as well as others for other platforms. It has confirmed that it is working feverishly on an app for Google Chromecast too, the media streaming device that plugs into TV sets. blinkbox md Adrian Letts said: "blinkbox developers are working harder than Hugh Jackman's personal trainer to give customers access to the latest movies and TV shows on their favourite platforms and devices. We've been on the Xbox 360 for a while and together with PlayStation we've seen games consoles overtake computers as popular devices to watch our services. With Chromecast, we love the fact that for £30 it's possible to turn a TV with an HDMI input into a smart TV, meaning blinkbox will be even more accessible to those who want to enjoy the latest movies and TV without being tied into a subscription."
---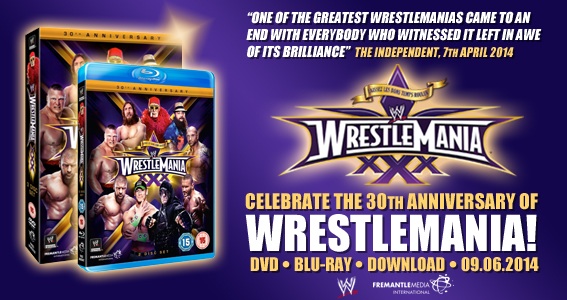 ---
Big news from Soda Pictures, as the independent has unveiled a major new initiative involving US director Jim Jarmusch. As well as releasing the director's latest Only Lovers Left Alive on home entertainment formats in September, the independent label has also cannily acquired the rights to many of the director's early classics, Permanent Vacation, Stranger Than Paradise, Down By Law, Mystery Train, Night on Earth and Dead Man. Only Lovers Left Alive is being released across all format, including a Steelbook. A Blu-ray box set of the six early Jarmusch titles is due on October 6. The activity will see a month-long Jarmusch season a the BFI, both in London and touring, and Down By Law will also get a theatrical re-release. Commenting on the plans, Soda's Eve Gabereau said: "It is very exciting to bring Jarmusch's film back to the fore of audience attention, especially newcomers through the Only Lovers fan base. They are in for a treat. And, for followers they can jump right back into his work in newly mastered glory."
Staying in the world of acquisitions and more announcements are coming through from Cannes as distributors and sales agents confirm the contracts tentatively agreed at the Festival. The latest confirmations come from Metrodome, which has picked up two of the big hitters at this year's event, as well as another two titles, including one which earned plaudits at the SXSW event. On the Cannes front, it has signed on the dotted line for White God, which won out in the Un Certain Regard section of the festival and has earned comparisons with Hitchcock's The Birds, albeit in canine form. Metrodome's Giles Edwards said: "From frame one, it was clear that [director Kornel] Mundruczo's unique, audacious and ferociously accomplished work was not only something we simply had to acquire but also that it was destined for serious appraisal as one of the festival's genuine highlights. It was no surprise when it took the UCR's top accolade and we're delighted to be continuing our relationship with the good people at Match Factory in bringing this brave and wonderful picture to jaw-dropped audiences very soon. The film was picked up from The Match Factory, whose Brigitte Suarez added: "We are delighted to be expanding our relationship with Giles Edwards and the whole team at Metrodome, who have a brilliant eye for original topics and the skill to launch a special movie like White God in the UK."
Metrodome also picked up Xavier Dolan's Mommy, which won the jury prize, sharing it with the latest from Jean-Luc Godard. Mommy won fans across the board and, as Metrodome noted, had more buzz surrounding it than many of the other competing films. Metrodome's head of acquisitions Edwards said: "Xavier Dolan is, quite simply, some kind of genius. Young, prodigious and obscenely talented, his fifth feature is his most accomplished, heartfelt and powerful. A paean to every strong, resilient woman you've ever known, it's a film of staggering beauty, wit, anger and compassion. We couldn't be more proud to be releasing this masterpiece in the UK."
---
---
Its last two announcements were the signing of horror comedy Housebound, a New Zealand production which sees a teen ordered to serve house arrest in a location that just happens to be haunted. Edwards, again, said: ""The last time we encountered a genre movie this packed with invention, wit, style, passion and skill was when a young Peter Jackson exploded onto the scene. Housebound is part of a bristling new wave of antipodean horror doing the exact same thing 20 years later and we're delighted to be working with Gerard Johnstone, Luke Sharpe and Ant Timpson in unleashing this super wild ride onto UK audiences." It has also signed Three Hearts, about a man who unwittingly falls in love with sisters. The film stars, among others, Charlotte Gainsbourg.
To the Natural History Museum's superb Darwin Centre and its Attenborough screening room to meet the man it was named after, Sir David Attenborough, for the home entertainment launch of Alive, the Sky series that uses state of the art 3D and CG technology to bring to life the dinosaurs and creatures of the Museum. The title was released by Go Entertain on 3D Blu-ray and standard DVD this week and Sir David is getting right behind the release. Anthony Geffen said: "With each one we've tried to push the boundaries. We're delighted it's reaching the DVD stage, it goes beyond the Sky audience and everyone can see it. It's helped increase the footfall in the museum and for me and David that feels like a great result." Attenborough himself said: "It's a great privilege to work in this museum, particularly at night, when you have it to yourself." Go Entertain's Tim Exell said: "It is fantastic for us at GO to be working on such incredible titles. It is our fifth David Attenborough and Atlantic Productions release following on from Kingdom of Plants, Galapagos, Micro Monsters and Rise of Animals and we are hoping that our DVD, 3D and Blu-Ray release of Night At The Natural History Museum Alive, and the accompanying book which GO have produced, will do justice to the BAFTA-award winning title. A plethora of retailers and all the major press attended and hopefully this will translate into decent sales and excellent publicity." We'll have more on this on our website next week.
---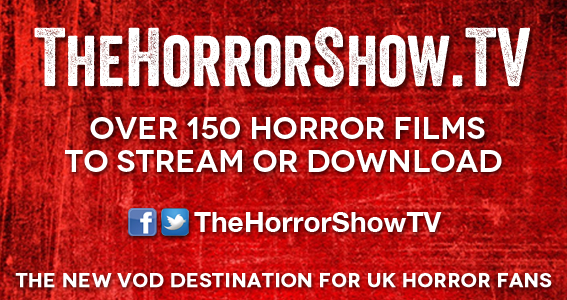 ---
In case you hadn't noticed, the arrival of June means Father's Day is nearly upon us and Studiocanal has a double whammy due ahead of the big day for dads. First up is Robocop, which won over audiences earlier this year. Commenting on the campaign behind it, the company's Emilie Barra said: "With an £8 million box office in tow we are targeting a mainstream audience, primarily of 24-40 BC1 C2 males as well as a new generation of teenage boys that aren't familiar with the original but are avid gamers and fans of action, sci-fi films. Finally there will be a strong focus on a Father's Day gifting audience which, handily, is on the Sunday of our week of release. Our media campaign kicks in on Monday across the UK. It includes National Rail, and large digital formats in key conurbations as well as a focus on shopping mall digital panels to ramp up awareness around the Father's Day gifting period. We will also be starting our extensive TV campaign this weekend with key 30" announcement spots followed by 20" and 10" spots with split copies targeting our key audience as well as gifters. We couldn't do RoboCop without a bit of Digital action: we'll be targeting our primary and secondary audiences with site takeovers and pre-rolls to show-of our action-packed AV. We also made sure that all our placements are mobile and tablet friendly to reflect the media-consumption habits of our target audience. Retail set-up is one of our best to date with POS in all grocers as well as standees to stand-out from our competitors on such a big week for retail. We will also be running green screen events where shoppers can takeaway pictures of themselves with Robocop as well as share with their friends on social platforms. Look out for them on week of release. With a campaign like this, it's fair to say that we've got your Father's Day under control."
Also from Studiocanal comes Cuban Fury, a counterpoint to Robocop - set in the UK and with nary a digital image in sight, it has equal gifting potential. Studiocanal's Kelly Morris said: "CU is the hilarious British comedy which sees Nick Frost trying to salsa his way into the affections of his new boss (Rashida Jones). The script is laugh-out-loud funny, with plenty of smut coming from Chris O'Dowd's character and Kajvan Novak is brilliant as Bejan, a flamboyant Iranian salsa dancer – some of his lines in the film are pure genius and I reckon everyone will be drinking 'still Fanta' this summer. Our fantastic bonus content highlights just how Nick Frost found his feet of fury through a rigorous salsa training schedule (seven hours a day – ouch!), and there are plenty of laughs in the behind the scenes featurette and outtakes. The in-store retail support is amazing, the film is perfect for Father's Day as REAL DADS DANCE of course. Plus we've got great PR support from the talent and we'll be supporting the release with national TV, outdoor and online campaigns… Let's Salsa!"
---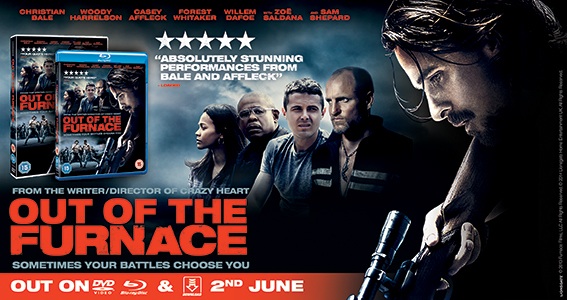 ---
Another week, another major announcement from the Arrow Video label and its news this week has set the Internet ablaze. For it has announced a September release for Nekromantik, the hugely controversial German horror that has been passed uncut by the BBFC for release. It has never been formally submitted, as it was deemed too much for the powers that be to take after the introduction of the Video Recordings Act. Commenting on its announcement, Arrow's Ewan Cant said: "We're thrilled to finally unveil our upcoming release of Nekromantik, a title which we've been working on behind the scenes for quite some time now. The social media response so far has been nothing short of astounding – we always knew the announcement was going to cause a stir, but the sheer volume of positive feedback has exceeded all expectations. As a huge fan of Jörg Buttgereit's work myself, it's wonderful to see so many people getting as excited about this release as I am – and of course, it's a dream come true to be bringing it to UK home video for the very first time, uncut no less! Fans have been astonished to hear that the BBFC have passed Nekromantik uncut – although in fact this is the first time that the film has ever been formally submitted for classification. Over 25 years on from its initial release, Nekromantik has lost none of its power to shock with its graphic depiction of highly transgressive subject matter. But beyond all the gruesomeness (and there is plenty of that on offer) there lies a deeply contemplative mood piece which is, in my opinion, one of the most affecting pieces of cinema ever made. As fans have come to expect from our label, we'll be working hard to ensure that the Arrow Video release of Nekromantik is the definitive edition which this classic of underground cinema so richly deserves."
Anti-piracy news now and PIPCU, the specialist unit at the City of London police was busy over the bank holiday weekend, forcing the closure of a number of dodgy websites. The unit issued a statement which said: The Police Intellectual Property Crime Unit (PIPCU) has recently contacted a number of domain registrars hosting copyright infringing as part of Operation Creative, and as a result several major copyright infringing website have closed down. Operation Creative is a ground-breaking initiative is designed to disrupt and prevent websites from providing unauthorised access to copyrighted content, in partnership with the creative and advertising industries. As part of Operation Creative, rights holders in the creative industries identify and report copyright infringing websites to PIPCU, providing a detailed package of evidence indicating how the site is involved in illegal copyright infringement. Officers from PIPCU then evaluate the websites and verify whether they are infringing copyright. At the first instance of a website being confirmed as providing copyright infringing content, the site owner is contacted by officers at PIPCU and offered the opportunity to engage with the police, to correct their behaviour and to begin to operate legitimately. If a website fails to comply and engage with the police, then a variety of other tactical options may be used including; contacting the domain registrar informing them of the criminality and seeking suspension of the site and disrupting advertising revenue through the use of an Infringing Website List (IWL) available to those involved in the sale and trading of digital advertising. The IWL, the first of its kind to be developed, is an online portal providing the digital advertising sector with an up-to-date list of copyright infringing sites, identified and evidenced by the creative industries and verified by the City of London Police unit. The aim of the IWL is that advertisers, agencies and other intermediaries will use it as a brand safety tool and cease advert placement on these illegal websites."
---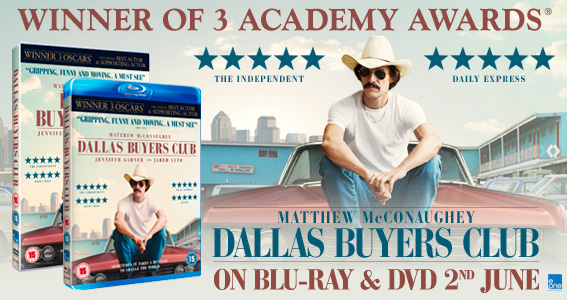 ---
Meanwhile, Mike Weatherley MP, the government's adviser on all matters IP-related has published a report, Search Engines And Piracy, calling on search engines such as Google to do more in the fight against the scourge of our industry. The report has been sent to the prime minister and business secretary Vince Cable (although the latter probably hasn't had tie to read it this week) and will, Weatherley said, be much discussed in the coming months. He said: "In my report, I have concluded that Google and its rivals should be implementing certain initiatives including prioritising search results based on their legality, removing autocomplete suggestions of pirate sites, incorporating "trust marks" to denote legal content, and removing links altogether to sites that are subject to High Court orders for illegal content. I have pointed out that cutting off revenue streams of pirate sites by removing their ability to advertise is also considered to be an effective means of helping to prevent piracy. It is important to stress that search engines are not the cause of online piracy. I have said all along that the actions of those who create illegal content and those that consume illegal content via downloading need to be tackled using a three-pronged approach incorporating education, carrot and stick. The activities of the pirates, which include a lot more than just plundering the work of the UK's creative talent, and the relationship with funding via advertising and payment providers will soon be under scrutiny in my follow-up report, Follow the Money, which will be published over the coming month. Nevertheless, our research demonstrates that search engines play a role in inadvertently guiding at least some consumers towards illegal content. The search engines are well placed to be part of the solution."
The Sony DADC fire had far reaching effects for everyone in our industry, with it signalling the beginning of a journey for one company that ended in administration. So it's interesting to see that the court of appeal has ruled that the police must pay for loss of earnings and profit that resulted in the months after the fire. It is believed to cover a hefty amount and has been described as a landmark ruling. Chris Wilkes from DAC Beachcroft, which acted on behalf of Sony and its insurers said: "It is possible that the overall cost to the police may soar. Insurers may in turn find that more claims are disputed and that the police become even more stringent in their adjusting of quantum, utilising arguments such as whether it is "just" and contributory negligence. It is also conceivable that this will be the final nail in the coffin for the act in its current form. Indeed, the court commented that, although the principles underlying the act may seem surprising, there is a need to strike a fair balance between the interests of the property owner and the community - and that only parliament can change the law." Kennedys' partner, David Wilkinson added: "This is a landmark decision. For the first time in over 100 years there is clarification that the compensation payable under the Act is not limited to physical damage. Insurers (and uninsured claimants) will now be able to recover business interruption losses suffered as a result of the London riots. This is no doubt welcome news to the insurance industry as a whole but may in turn have a significant impact on the way in which riot insurance is priced, or made available, in Britain."
And we'll end with a plug for our own work, as we've been invited to pen a regular column for the rather wonderful website that is The Ransom Note. Our fortnightly missive about home entertainment, films, TV and a whole lot more will be read by up to 25,000 unique users a month and the link will be sent out via The Ransom Note's own newsletter, which goes to a mailing list of 65,000 people. Our first column - in which we talk about Cannes and that whole film festival thing - is up on the site now. You can see it at www.theransomnote.co.uk. We'll be looking at all manner of things, offering both opinion and interviews, so get in touch at the usual address if there's anything you think we should be covering…
---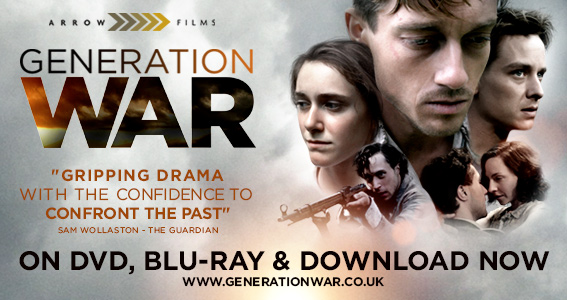 ---
AT THE MOVIES
With more than £9 million in its opening frame, X-Men Days Of Future Post was not only the biggest opening of the year but also the best for any of the X-Men movies. Only two other new entries in the top 10 UK box office, Postman Pat took £744,750 and Blended (£688,547) taking numbers four and five.
Big remake news this week, as it emerges that there is more activity from sci-fi franchise Stargate, with a three film series of films due from the joint forces of MGM and Warner. No more detail yet, although Roland Emmerich and Dean Devlin are behind this trilogy, as they were the original film. Emmerich is also working on an Independence Day sequel…
Regular readers will know how much we love Danny McBride, the erstwhile Eastbound And Down star's involvement in any project will automatically earn it a mention here. So we welcome news that he's developing another project with HBO to fill the Kenny Powers-sized hole in its schedule. The series is Vice Principals, which looks at what those in the UK might call deputy heads at a High School. No word on when it's going to air…
TWEET OF THE WEEK
TRAILERS OF THE WEEK
Screening at the Terracotta Film Festival, will have men everywhere crossing their legs…
Our most eagerly anticipated film at The Raygun…
Along with this (Japanese trailer alert)…
Great artwork and nice conspiracy theory vibe…
Stage show heads to the big screen…
To subscribe to The Raygun newsletter, please email info@theraygun.co.uk
with subscribe in the subject matter
To unsubscribe, email info@theraygun.co.uk with unsubscribe in the subject
For editorial or advertising queries, contact tim@theraygun.co.uk