Happy Fall!
The Fall Equinox 2019 will be at
 3:50 AM (Eastern time)
 on
Even though this is a time when the yearly cycle is winding down for nature, it's also a good time to call in the cycle for the coming year, for yourself, your garden, etc.
Take some time on September 23 to light a candle, have a moment of quiet, and contemplate what you would like to manifest in the coming year.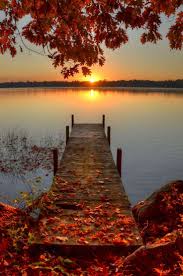 Location: 305 Glenwood Drive, Chapel Hill, NC

Fee: $15 drop in or $10 per class when purchasing a 5 class pass.

 

Class topics for this month:

 

Sept. 5:

 "Giving is Living"

Yoga Kriya for Vitality and Stamina

Meditation for Uplifting others in the Aquarian Age

 

Sept. 12:

 "Dare to Live to the Fullest"

Yoga: Bodily Adjustment to Elevate the Spirit

Meditation: Healthy, Happy, Holy Breath

 

Sept. 19:

 "The Wonder of Writing"

Kundalini yoga set for Creativity

Meditation for Creative Flow

You will have an opportunity to do a short writing exercise after our practice. Feel free to bring your own writing supplies/journal, or paper/pens will be provided.

 

Sept. 26:

 "Emotional Safety and Security"

Yoga set for Accessing the source of Strength in You

Meditation for Removing Fear of the the Future




 

 

 

Kundalini Yoga Workshop in Morehead City:

Tuesday, Sept. 24

6:30 - 8:30 pm

"An Introduction to Kundalini Yoga"

We will go over the basics: history, philosophy, and practice  of kriya and meditation.

Location: Momentum Yoga & Wellness

2900 Arendell St. #16
Morehead City, NC 28557

252.247.9642

 

For registration, use this link:

 

Workshop with HarDarshan and Barbara:

"Feeding the Emergence, Not the Emergency"

Uncovering, Discovering, and Recovering: Finding your Center in the midst of Chaos.

We will practice Kundalini yoga and Meditation, have a sound bath with flutes and gong, do art, somatic practices, & have fun!

Art supplies, snacks, and tea included. Fee is $75

All gender identities welcome.

Pre-register by November 5 by contacting HarDarshan:

hardarshan@matashaktiashram.org  919-257-7814




 

Kundalini Yoga Teacher Training, Level One          

                   

 

 

 




Level One Kundalini Yoga teacher training takes place each year in Chapel Hill and is held one weekend per month.

This year's course start date has been delayed. Contact me for the new dates and 

Apply now!

hardarshan@matashaktiashram.org

 

Level Two: "Vitality and Stress" will be offered in Chapel Hill spring or summer of 2020. Contact me for more info and stay tuned!




 

this month's wisdom quote




"Winter is an etching, spring a watercolor, summer an oil painting and autumn a mosaic of them all."

this month's recipe for health and happiness!




HarDarshan's Rice and Veggie Bowl

Now that cooler weather is on the horizon, here's a light but filling cooked recipe.

 

Ingredients for the Bowl:

2 cups cooked basmati rice

2 cups oven roasted butternut squash cubes (instructions below)

1/2 cup chopped heirloom tomatoes

1/4 cup kale/parsley pesto (instructions below)

 

Oven roasted butternut squash:

2 cups cubed butternut squash

1 tsp. minced fresh garlic

 

1 cup chopped kale, packed

1/2 tsp. dried red chili flakes

1 serrano pepper, chopped

 

Heat oven to 400 degrees. Line a sheet pan with parchment paper. Mix the squash and the other ingredients together in a bowl to coat, put the squash on the sheet pan in a single layer and roast for 20 minutes, turning the squash after 10 minutes.

 

 Add the pumpkin seeds to a food processor and pulse into small crumbs. Add the rest of the ingredients and keep pulsing until well mixed and finely textured.

 

To Make your Delicious Bowl:

Add 1/4 cup pesto to the cooked rice, and add rice to the bottom of your bowl. Then top with the rest of the ingredients; squash, avocado, tomato and sprouts.

 

 

   

For psychotherapy services: https://

sacredlistener.com

(Next HSP class will be held on September 4)

 

Service Opportunity

Mata Shakti Ashram welcomes your support! How can you help?

Time and Talent: help with yard and garden maintenance, upkeep of classroom and workshop/training spaces, vegetarian raw food prep, help with social media and technology. Talk to your friends and personal community about Mata Shakti Ashram, for we are truly "grass roots"!

Finance/Funds: Donations of money to assist Mata Shakti Ashram pay the overhead cost for the current space, pay guest teachers, and provide some scholarships to those in need. Let us know how much you are willing to pledge monthly or yearly over the next year to 5 years, as we prepare the non-profit status. Every donation will receive a class pass to share with a friend to acquaint them with the ashram.

Thanks to Kevin Millar, Lisa Brown, Sahej Anand Kaur, Jennifer Pittman, Lindy Hoeft, Joni Liebel, Michelle Hill, Sat Inder Kaur and Karta Purkh Singh of Kansas City's Param Tirath Ashram, Elke/Keval McCalla, Ranpreet Kaur, Shirin Negmodjanova, Connie Boston, Mary Radulescu, Barbara Lynn Freed, Updesh Kaur, Florence, Wasalisa Davison, Harbhajan Khalsa, Param Terath Kaur and Ashley Jackson, who have already given their support!

Sacred Listener, Transpersonal Counseling and Kundalini Yoga, Chapel Hill, NC