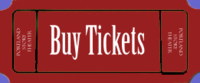 Tickets $15 in advance | $18 at the door | $5 Arts for All PDX
Friday, March 2nd Urban Tellers®

Portland Story Theater gives people a place to connect as a community. Come. Listen. Experience the real, true stories of the people of Portland at
Urban Tellers

®

. This month's storytellers are Penny Walter, Mary Welch, Steve Eggerts, Frank Engel, Jim Waigand, and Lynn Fitch. Hosted by Lynne Duddy and Lawrence Howard with music by our house band Tonight's Special at 7 pm when the doors open.
Portland Story Theater's 2017-2018 Season is generously supported by The McIvor Family Charitable Fund; Tonkon Torp; Diane Ponti and Ward Greene; Ronni Lacroute, John Moe, Polk Family Charitable Fund; Dana and Steve Dennis; members of the Portland Story Theater Board, Founding Circle, and Narrative Network, and many other individual supporters, as well as by the Oregon Community Foundation; The Collins Foundation; James F. and Marion L. Miller Foundation; Meyer Memorial Trust; The Kinsman Foundation; The Autzen Foundation;
NW Natural Gas; and
The Oregon Cultural Trust. Thank you!
email: tellers@pdxstorytheater.org
office: (503) 284 2226
web:

portlandstorytheater.org


mailing: 3333 NE 15th Avenue, Portland, OR 97212
Tax ID - EIN #27-0670834