---
Contents
---
---
SIRA

NOTICES
WHARVES SURVEY
SIRA wants to hear from you! Have your say to help guide us in our actions to lobby Council for better wharf facilities. 
The SIRA Wharves Working Group has established a survey to better understand the usage and demands of our island wharves. We are doing this so that we can soon take a proposal to council, with data showing a demonstrated need. Our aim is to reinvigorate and complete the outstanding wharf upgrades, and to do so to a level that will support residents into the longer-term future.

To do this, we are asking for all residents to complete this survey. We want to hear your opinions regardless of if you are a boat/wharf user. The survey only has 16 questions and can be completed anonymously.

Please click here to complete the Wharves Survey.

Thank you so much for your time and having your say.

The SIRA Wharves Working Group


---
COMMUNITY VEHICLE NEW OPERATING PROCEDURES
A few changes to the operating guidelines of the Island's Community Vehicle.



Easylink Community Services, who oversee the operation of the Community Vehicle, has changed their operating procedures.

As from the 1st May 2017 fares will be

payable in cash at the time of pick-up

. This will ensure that any fare related issues can be addressed before the journey commences (

remember no fare – no ride

).
Please note that

credit cards and $50 and $100 notes are not accepted

That children must be accompanied by a responsible adult.
Please provide advance notice of all bookings:

30 minutes for bookings between 9am and 7pm
by 7pm the previous day for bookings between 8am and 9am
by 5pm for bookings between 7pm and 10pm
A copy of amended vehicle operating guidelines is below & available by following this link.



---
ANZAC Day Service at Church Point

Images by June Lahm
More images at
Pittwater Offshore Photo Gallery HERE

---



Winter Fire Brigade Dinners for 2017
Dates for the popular Winter Fire Brigade Dinners for 2017.

This year we have a variety of delicious delights for you.



13 May:




Lamb, Beef and Pork on a spit cooked for you by the Firefighters at your Fire Brigade. 
Come along for a great night. Following dinner,  dance the night away with Rachael's Acoustic Project





17 June

: 


A touch of Spain with Jillian Dellamouche's great team cooking paella and all things Spanish





8 July:

    


One of our favourite firefighters will be hosting a fun quiz night. Come along for  something different. Great snacks provided.





12 August:

 


Our wonderful Nathalie and her team will be cooking up a storm with delicious pasta dishes.





9 September:

  


We all remember Petra's wonderful dinners over the past couple of years.  She's at it again this year. We can't wait.





14 October:




Tim Turpin and his family are giving us the last dinner of the season. Can't wait Tim.



The evenings kick off at 7pm and are a wonderful opportunity to catch up with friends, old and new.  Children are very welcome with movies showing in the Training Room after their dinner.

Of course our fabulous bar will be open to enjoy each evening.

Why don't you put these dates in your diary now and join us for a great evening of fine home cooked food and fun while helping your Brigade raise essential funds.

We would love you to pay on line. Just go to

Annette Ritchie
Social Secretary
0410 007 501



---
Fire Brigade Dinner - Spit Roast

May 13 from 7pm

---
Our Splendid Island Volunteers and Emergency Professionals
All Residents will be aware of the excellent work our First Response Team do in assisting us in times of accidents and illness .  Their promptness, professional expertise and generosity in times of emergency is a great credit to them .

Such was the case on Saturday 15th April at a gathering to welcome our new residents in Robertson Road, Jed & Nadja. It was a splendid gathering - generously provided by them, and Nadja's mother from Lucerne (I think I'm close ! ) Until Alan Grundy decided to get dizzy. The room spun - even after only a glass of beer and one of red. Those around me immediately sat me down, and plied me with water. and concern.  Within minutes the FRG were there with equipment and their expertise was commendable. No fuss - just plain old care and professional attention.

Next there were Water Police, Ambulance and Carers to transport me to Mona Vale Hospital Emergency, where I was to stay for 24 hours -  being given all the care of True Pros. The time given by all the staff, at Easter when most of us were relaxing was a great tribute to their commitment.

Thank you one and all - especially our own Scotland Islanders who give their time so generously .

I think I've learnt not to take on more than I can handle at 82.

Gratefully,
Alan Grundy



---
Ferry Walking Group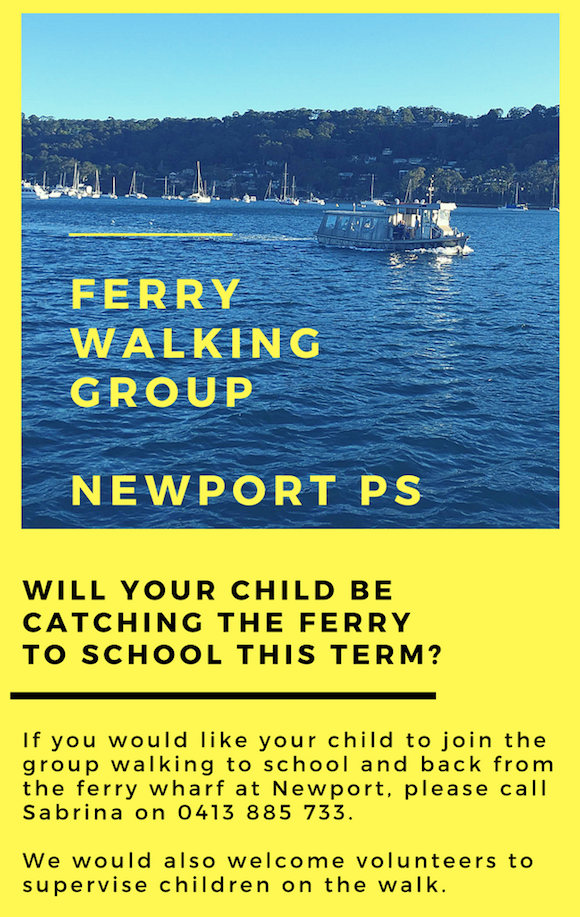 ---
| | |
| --- | --- |
| | AUTHOR TALKS |
Carol Baxter Author Talk

Wednesday, May 3, 2017 - 7:00pm to 8:30pm
At Forestville Library
6 Darley Street
Forestville NSW 2087

Join Australian author and professional genealogist Carol Baxter as she discusses her sixth true crime release The Fabulous Flying Mrs Miller.

Afterwards, join us for Q & A and have your book signed by Carol.

Books will be available for purchase on the night.
Bookings essential from Wednesday 12 April.
 
Reserve a book by Carol Baxter.

Don't want to miss a thing? Subscribe here to the library events mailing list to find out about upcoming events.

Enquires: 9942 2449.

Let us know if you have any accessibility requirements.


---
Caroline Overington Author Talk

Thursday, May 11, 2017 - 6:00pm to 7:30pm
At Warringah Mall Library
Shop 650/145 Old Pittwater Road
Brookvale NSW 2100

Join bestselling Australian author Caroline Overington as she discusses her riveting new psychological thriller, The Lucky One. Learn how the author's experience as a foreign correspondent and award-winning journalist informs her fiction writing and the creation of this fascinating story of family, forbidden love, secrets and lies.

Afterwards, join us for Q & A and have your book signed by Caroline.

Books will be available for purchase on the night.
Bookings essential from Thursday 20 April.
 
Reserve a copy of The Lucky One.

Don't want to miss a thing? Subscribe here to the library events mailing list to find out about upcoming events.

Enquires: 9942 2449.
Let us know if you have any accessibility requirements.


---
Meredith Jaffe Author Talk 
Thursday, May 25, 2017 - 6:30pm to 7:30pm
At Warringah Mall Library
Shop 650/145 Old Pittwater Road
Brookvale NSW 2100
 
Sydney Writers Festival in partnership with Northern Beaches Council present: Meredith Jaffe.

Local author Meredith Jaffe's The Fence is a satirical look at how tensions between neighbours can escalate. Join her for a lively discussion about privacy, boundaries, community and whether good fences really do make good neighbours.

Afterwards, join us for Q & A and have your book signed by Meredith.
Books will be available for purchase on the night.
Bookings essential from Friday 7 April.
 
Reserve a copy of The Fence.

Don't want to miss a thing? Subscribe here to the library events mailing list to find out about upcoming events.

Enquires: 9942 2449.
Let us know if you have any accessibility requirements.


---
The Co-Op Club Presents
May 2017 Bookings
Church Point Cafe -  Artists play between 3:30 - 6:30pm
Sun May 07: King Tide :



King Tide are considered to be one of the best live acts in Australia. They have played at just about every major festival in the country and we are excited to welcome them to the Co-Op Club. They are an up-town, jam down, rock steady-reggae got soul band and they will make you dance and thrill you with their electric live performance. They are releasing their fourth studio album in the next few months due for release in November at opening night of the Mullumbimby music festival, so we'll get to hear some new tunes as well as songs from their highly acclaimed album Roots Pop Reggae.



"..Simply, and I have written this before, King Tide is one of the best live acts in this country.." - Paul Busch (Faster Louder)" -






Sun May 14:  Robert Susz :



Robert Susz & The Continental Blues & Boogaloo Party are back at the Co-Op Club! Ex Dynamic Hepnotics & Mighty Reapers front man Robert Susz has assembled his latest soul/blues/down-home funk combo The Continental Blues Party to play a combination of "Continental" Robert's compositions including his national SMASH HIT Soul Kinda Feelin & treasures from the soul & blues vaults by artists like Ray Charles, James Brown, Muddy Waters, Curtis Mayfield, BB King, Joe Simon & others.




Sun May 21:  Dog Trumpet :


Dog Trumpet consists of brothers Peter O'Doherty & Reg Mombassa formerly of Mental as Anything. This powerhouse duo of 6 album releases & 2 ep's describe their music as roots based psychedelic folk pop. They will join us for the first time at the Co-Op Club on July 3 with a full band consisting of the brothers on guitars, the sublime Bernie Hayes on bass & Iain Sheddon on drums. Book early for this one! - See more at:




Music is every Sunday between 3.30 - 6.30pm  

1860 Pittwater Rd Church Point – bookings 9999 2793

www.facebook.com/thecoopclubchurchpointwww.waterfrontstore.com.au

---



---
Restorative Yoga Workshop for Mothers
(Grown up daughters also welcome!)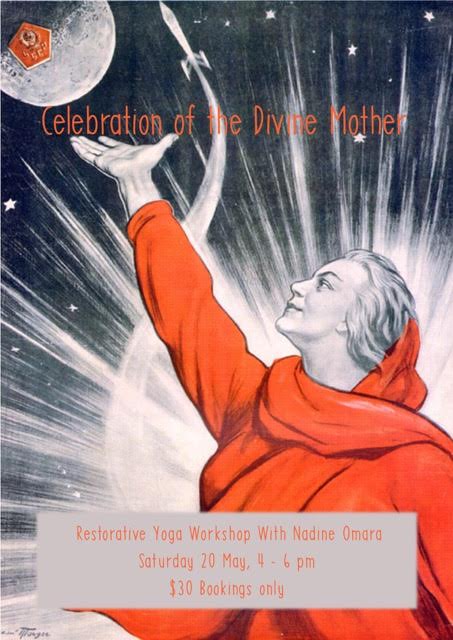 20th May 2017
4-6 pm
Yoga & Health Collective, Mona Vale

Bookings Essential
http://www.yogaandhealthcollective.com.au/workshops/



---
Boat For Sale
Near new motor 30 HP Yamaha
Catamaran fibreglass Hull
Registered
Great commuter boat $4800

Ph Nickie 0418213216




 


---
Help needed for Busy Working Couple!!!!!
Cleaner- every fortnight  for 3 bedroom waterfront home near cargo , approx 3 - 4 hours work
 
General maintenance –
Every fortnight , blow paths and gutters  and general clean up
 
Please call meredith   0402121184



---
For Rent
Stunning absolute waterfront property in Little Lovett, north east aspect, spectacular views, 4 bedroom, 2 bathroom, huge living area, private jetty.

Will be available mid-May freshly renovated.

Enquiries call Lachy Whitford 0437 988 113



---
Water Tank Cleaning
I need to get my water tanks cleaned out, and my search for relevant information so far throws up two options:  hire a skinny person to risk their life climbing into the tank, or get a commercial business from off-island to bring a can-it-be-as-good-as-it-sounds pump for cleaning out the sediment without losing your water.
 
What do other people do? 
Have you experiences you could share, ideas, war stories? 
I'd be very happy to collate the current Island wisdom on tank cleaning for subsequent distribution, either via the newsletter or the website.
 
I'd be most grateful to receive any relevant input at boab.dale@gmail.com.
 
Robert Dale



---
Give Away

Packaged life raft
To give away
Ph Judy 0438074486
( I'll forward photo not very tech savvy).
Kind regards
Judy





---
---
The Local Guide
Community Information
Scotland Island Web Site

 www.scotlandisland.org.au
click to go to the Calendar

Scotland Island Residents Facebook Page

click to go to Page

Scotland Island Community Vehicle -

0404 103 700
Number, Usage & Charges

Scotland Island Rural Fire Brigade

- 9999 4404
http://www.sirfb.org.au

West Pittwater Rural Fire Brigade

- 9997-3795
www.westpittwater.rfsa.org.au
Offshore Photo Gallery
offshore gallery
Scotland Island Residents Association (SIRA) Membership details - click here for details
West Pittwater Community Association (WPCA)

- www.westpittwater.com.au
Scotland Island Emergency Non-potable Water
Agreement for Sale of Non-potable Water
SIRA Membership Application
Emergency Non-potable Water Guidelines
General Information, Map & Contacts
http://www.scotlandisland.org.au/community/emergency-water/
Scotland Island & Offshore Children's Services (SIOCS)


Long Day Care at The Scotland Island Kindy,
Catherine Park, Tuesday, Wednesday & Thursday
8.00am - 6.00pm
Before & After School Care
8.00am till walked to school ferry - collected from school ferry till 6.00pm
Vacation Care, Parents Group on Mondays
Hire the Kindy for Birthday Parties
Please call 0431 125 142/02 9979 7856 or email SIOCSdirector@gmail.com
http://www.scotlandisland.org.au/community/the-kindy/
Scotland Island Community Hall Bookings:  Barbara Labram M: 0473008339  or hall@sira.org.au
Pittwater Online News

-  http://www.pittwateronlinenews.com
Tick Fact Sheet
TUG Waitlist   (Tennis User Group) - Application Form
---
Transport
---
Real Estate
---
Services, Clubs & Accommodation
Scotland Island Traders

- On-line shopping from your computer through www.g2u.com.au -delivered to your door Scotland Island by Scotland Island Traders -  Graeme Richmond - Mobile: 0419 460 331
email scotlandislandtraders@gmail.com
Justice of the Peace

- Bob Bolton - 0414 994 092
Justice of the Peace

- Paul Purvis - 9979 9667
Justice of the Peace

- Bob Mitchell (Mackerel Beach) - 0419 745 628
Justice o

f the Peace

- Tony Hendel - 0419 242723
Justice of the Peace

- Andy Derijk - Elvina Bay 0418 613 890
 

Justice of the Peace  - 

Lexie Le Blang 0418399674 or 99992574
Pittwater Community Arts Inc.

 - Enquiries Lorrie Morgan 9997 8079  lorriemay@bigpond.com
Peninsula Music Club

- enquiries Janice Tuynman - 99991937 - jt@swift dsl.com.au
Woody Point Yacht Club

-  http://www.wpyc.com.au   commodore@wpyc.com.au
Royal Prince Alfred Yacht Club

-

02 9997 1022

  http://www.rpayc.com.au/  
Royal Motor Yacht Club

- http://www.royalmotor.com.au/ 02 9997 5511
Scotland Island Lodge

- Bed & Breakfast - 02 9979 3301 or  http://www.scotlandislandlodge.com.au 
Pittwater Youth Hostel

 - (02) 9999 5748 (8-11 am and 5-8 pm)
http://www.yha.com.au/hostels/nsw/sydney-surrounds/pittwater/ 
Handy Service

- "No job too small"  - Call Alan 0447 775 541
Electrician Wayne

on Scotland Island 0418 229 277 - offshore community sparky - www.sparky.com.au
David Walsh

-

Graphic Design

-

Custom Made Sculpture

- 0404 239 212 - ital2@optusnet.com.au
Dog Wash & Grooming

- Call Jenni: 0450 444 100 or Email: jena50@hotmail.com
Free Pump Outs for Boats

- Council with RMS installed a pump out at Careel Bay wharf
---
Island Classes (Fitness, Dance, Art etc)
Pilates, Meditation and Group Fitness

with Patrice -  0406 483 036 patrice.corrie@gmail.com
Art Classes

- drawing and painting in oils, acrylics and mixed media- Marion 0431 457 431
Dru Yoga

- Tuesday 9.00 to 10.30 Tuesday morning - Phone Katya on 0414 187 916
---
Groups
Green Group For Catherine Park

- Run by SIOCS - Emmie Collins on 0405 330 781
Parents & Kids Groups Playgroup

- Run by SIOCS - email Emma trysemz@tpg.com.au
Scotland Island Players

- contact Bob 0414 994 092 or Kez on 0414 994 094
Catherine Park Bush Care Group

, 2nd Sunday @ 9.30am, Sharon Kinnison @ 9997 6017
Elizabeth Park Bush Care Group

, 1st Saturday @ 9 am, Bob Bolton @ 0414 994 092
Island Thinking Group

-

Roy Baker, 9999 6891, roybaker99@yahoo.com
---
Government Organisations
---
Airlines, Buses and Railways
---
Weather
Pittwater Weather
Scotland Island Tides, Moon phases, Sun rise & set
Local Weather Forecast
Radar weather for Sydney (128k circle)

---
Emergency Contact Numbers   
ALL EMERGENCIES (Police - Fire - Ambulance)
000
Police Assistance Line & Information
13 1444 or 9281 0000
Broken Bay Water Police
9910 7899 or 0412 162 093
Marine Rescue Broken Bay - Weekend
(02) 9999 3554 - (02) 8411 1121
Marine Rescue Broken Bay - VHF Radio channel
VHF Radio Channel: VHF 16
27MHz Radio Channel: 86 or 88
Scotland Island Rural Fire Service 
9999 4404
Elvina Bay Rural Fire Service
9997 3795
Lovett Bay Rural Fire Service
9979 1612
Mackerl Beach Rural Fire Service
9974 1162
Rural Fire Service Headquarters Terrey Hills
9450 3000
NSW Fire Service General Information 9265 2999
9265 2999
Rural Fire Service General information
9450 3000
State Emergency Service, Warringah/Pittwater SES
13 25 00 9486 3399
National Parks & Wildlife Service: 000, general information
9457 9322
Dept of Community Services: general information
9977 6011
Sydney Water
132 090
Energy Australia
131 388, (ah) 131 909

---
---
A complete set of past electronic newsletters since May 2000 can be found and read at https://ymlp.com/archive_gesgjgm.php  or by clicking here or by visiting the Mona Vale Library.

The Island website is at www.scotlandisland.org.au




---
To Contribute
If you would like to contribute to this newsletter it's easy!. Send an e-mail to the editor (editor@scotlandisland.org.au) or by clicking here. Type your contribution (100 words or so would be fine) and assuming it is of general interest to the community, does not include matter of a political nature and is not offensive, it will appear next month.
Subscription Information
To get on and off this newsletter,

click here

or got to:

http://www.scotlandisland.org.au/signup .


To change your address, click the 'modify' link at the bottom of this newsletter or send an email to the

editor@scotlandisland.org.au


---
Follow the PON
---
The Online Local Contacts Guide
Click HERE to load
---
The views expressed in this newsletter are not necessarily the views of the Scotland Island Residents Association (SIRA), or the Western Pittwater Community Association (WPCA)

---