Real San Francisco. Real history. Real fun.
unique, boutique walking tours of San Francisco's past






Hello, FOOT! friends. We hope you're celebrating summer. : )



July, when the ratio of tourists goes up and temperatures go down.  We can always recognize the tourists who came to visit in July without doing their research.  They are the ones at the Cable Car turn-a-rounds and Golden Gate Park in a pair of shorts, and a brand new San Francisco polar fleece jacket they had to buy.

 

Receive $5 off our regular price for the Flashback Tour of The Month. Explore history, fog and the Summer of Love on this 2 hour tour of the Haight Ashbury. Make a quick stop in Golden Gate Park, sample the music that personified this neighborhood and  enjoy the comic styling's of our Haight Specialist, Kurt.  He shares the stories of what was once the Outside Lands with chuckles at no extra charge. 




Another option is to join AJ, our Tour Diva and learn about the rich history and architectural heritage of the Haight Ashbury on her 1.25 hour The Short Trip priced at  only $20 per person.  




Speaking of Golden Gate Park—we weren't, but we knew you were thinking of it—proceeds from our July Flashback and Short Trip tours will go to the San Francisco Recreation and Park Department, a local non-profit whose mission "is to provide opportunities for San Francisco residents and visitors alike to gather, play, learn, relax, and enjoy nature throughout the city." To learn more about SFRecPark, or to donate directly to them, click here.








Welcome Back, Karl The Fog!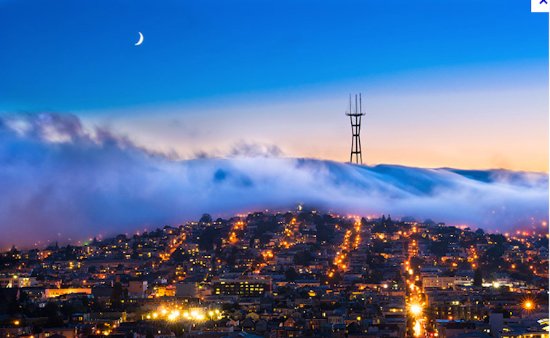 Thanks for reading,
Your friends at FOOT!