Sr. Jane Belanger, Vice-chair
Dixie Heinrich, Secretary
Individual Retreats, Private and Directed

Individual retreats are entirely tailored to the personal needs of the retreatant. Time spent in quiet reflection facilitates your spiritual journey. Access to video and book library is available. 

A 

private retreat

 offers space, access to facilities and scheduling around Community liturgies and meals, however the retreatant does not need to fit into any prearranged plan. The fee is $57 per day, which includes room and three meals.

A 

directed retreat

 offers the same as above plus an opportunity to meet with a Spiritual Director. The fee is $45 per session. 

Spiritual Directors: (contact info below).

Jolene Geier OP: invites you to root your spiritual journey in the broader world view where issues of peace and justice affect your soul choices.



Philip St. Romain D. Min.

: as a Catholic layman, husband, father and author, invites you to see the possibilities for a contemplative life in the midst of busy-ness. 

Renee Dreiling OP: invites you to discover the surprises that God splashes in and among the pleasures and pains of life.



Ann Axman

 invites you to explore the daily moments as sacred and gifts from God.



Marcia Berchek

 offers a time to be fully present to God in the midst of ordinary concerns.
 
Esther Fiegel OP encourages you to tune into the graced "God-calling" moments of daily living.
A massage at Heartland Center for Spirituality comes from a place of love and respect.  Massage is not only a practice for health and well-being, but a spiritual practice as well.  Book a massage today to refresh your body and soul.
Call Ann at 620-792-1232 ext. 116
  30 min., $25.00


Interactive Retreats and Workshops (uses email and discussion forum)


http://www.shalomplace.org/


Current offerings include the following:
1. Psychological Types and Spirituality
2. Freedom from Codependency
3. The Way of Christian Spirituality
4. Wonderfully Made (Christian metaphysics)
5. Growing in Christ
6. Communities in Transition (Spiral Dynamics)
7. Discerning God's Will
8. The Five Consents
9. At-home Retreat Resources
10. God and I: study series.







Daily Spiritual Seed
Free email newsletter on Christian spirituality featuring a quote by a mystic, meditations on the lectionary readings, and lessons in spiritual living.

Workshops and Retreats Online
You can listen to the conferences online and reflect on the handout resources. The following are currently available.
1. Christian Mysteries
2. Catholic Responses to Fundamentalism
3. Freedom from Codependency
4. Basics of Spirituality
5. A Debate on the Topic of Abortion
6. Pathways to Serenity
7. Lessons in Loving
8. A Christian Understanding of the Chakra System
Webinars

Archives of past webinars include other presentations by Carla Mae Streeter OP, Renee Dreiling OP, Philip St. Romain, D. Min., and Jerry Truex, Ph.D.
SpiritLife courses with handouts may also be accessed through the archives.

Shalom Place Christian Spirituality Resources
Includes the resources listed above plus a great deal more, including a discussion forum, bookstore, and a wide variety of spiritual exercises.
YouTube Channels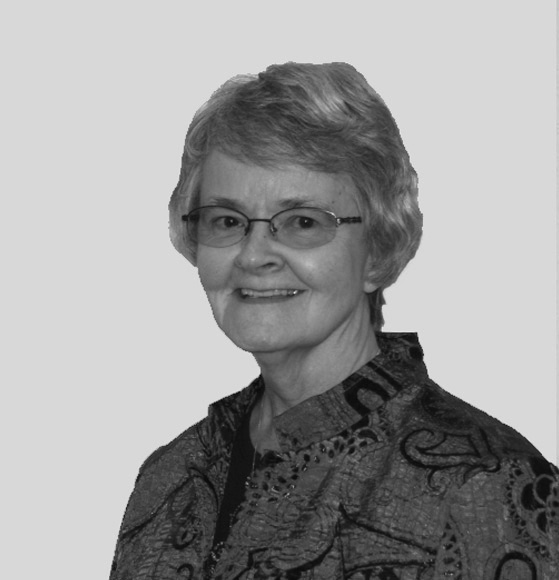 - by Sr. Renee Dreiling OP and Ann Axman OPA
We are happy to welcome Sr. Rose Mary Stein, one of our Dominican Sisters of Peace to the staff here at Heartland Center for Spirituality. Sister Rose Mary has been active in Parish Ministry in the Diocese of Dodge City for 40 years. She currently lives in Dodge City and will continue residing there. Her desire is to travel to parishes, both Catholic and
Protestant, in Western Kansas to provide spiritual enrichment opportunities. Her main focus will be to offer mini retreats during the day. She is a dynamic and enthusiastic person who will add to the gifts we as a staff offer to our area of Kansas!

The 2nd Annual Hero for Heartland 5K Run/Walk was held on Saturday September 29. The sponsorship of many local businesses helped to make this year's event a success. Many thanks to:  Western Truck Equipment Co, AllStaff Cht'd, Benefit Management, Murray Chiropractic Center, Knights of Columbus Council 862, Keller Real Estate and Insurance Agency, Murphy Family Farms and the Fieldhouse. 
Many thanks to all who ran or walked this year, a good time was had by all. 

The link below can be used at any time of the year to make a tax-deductible offering for the support of this ministry. 
Also . . . Chiefs football tickets can be a support.
   If you like Kansas City Chiefs football and you want to help support Heartland Center for Spirituality, please consider using the link below to purchase tickets for one of the following games: 
Jaguars vs. Chiefs - October 7
Bengals vs Chiefs - October 21
Cardinals vs Chiefs - November 11.
By using this link and putting in promo code HEARTSPIRIT, we will receive a $10 donation for each ticket purchased. Be sure to invite your friends.
https://www.chiefs.com/tickets/ticketfundraiser
Retreat Day
Saturday December 1, 2018
9:00 – 4:30 p.m.

More information will be posted closer to the date of the retreat.

Fees:   – Retreat day $50 includes lunch; 20 minute Spiritual Direction session $15; 30 minute massage $25
If you would like to extend your retreat please feel free to stay overnight on Friday or Saturday.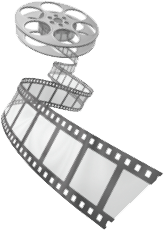 Movies With A Message
Movie begins at 6:15 p.m.; Great Bend Dominicans Motherhouse Auditorium.
Refreshments, Discussion Time
Free-will donation. 
Join us for an evening to watch and reflect upon a movie that conveys a meaningful spiritual or ethical theme. After the movie (for those who wish to stay) we will spend a few minutes reflecting together on meanings and implications. There is no registration fee, but we welcome your donation to help offset our expenses.
Summer - Fall 2018 movies
October 2 (Tuesday): The Flowers of St. Francis. 1952. 87 min.


October 30 (Tuesday): Little Women. 1933. 115 min.


November 30 (Friday): The Man Who Invented Christmas. 2017. 107 min..
Peer Supervision for Spiritual Directors
For the continuing growth and formation of spiritual directors.
Friday 7:30 p.m. - Saturday 3:30 p.m.
  October 19-20, 2018
  May 3-4, 2019
Fees per gathering (includes Saturday breakfast and lunch):
Commuters - $35.00
Staying overnight - $75.00 
During this time, we will provide opportunities for fellowship, support, sharing resources, and peer feedback (contemplative observer approach taught by Jane Vennard). The team at Heartland Center will provide hospitality and direction for this process.
How will you give priority to God this Advent and Christmas?
   The seasons of Advent and Christmas go together; one does not make sense without the other.
   During Advent, we ponder the centuries of waiting and longing for the coming of the Christ, God's promised Messiah. Christmas celebrates the fulfillment of this promise in the birth of Jesus.
   Against the backdrop of a culture that can easily draw us into a consumeristic attitude, this little booklet invites us to be true to the spirit of the Advent and Christmas seasons by taking time to pray the Psalms and Gospel readings of the day. A short focusing statement is provided, and questions that invite your own meditation help to stimulate your own engagement with the scriptures. A method for prayer is also included in the Introduction.
   This booklet can help you to prayerfully keep the true spirit of the seasons.
Available in Paperback and several digital formats.
Bulk rates available for parishes; please notify your pastors about this resource.
In his farewell address to his apostles, Jesus said:
I tell you the truth: It is to your advantage that I go away, for if I don't go away, the Counselor won't come to you. But if I go, I will send him to you (John 16:7).
 
That Counselor, or Advocate, is the Holy Spirit, who was sent by Jesus into this world at Pentecost in a new way to usher in a new age of spiritual transformation and service. Unfortunately, many people are relatively unfamiliar with the Person and ministry of the Holy Spirit. This course can help to provide a new and deeper appreciation for and openness to the Holy Spirit.
This video course includes 16 presentations (5 - 12 min.) with handouts and discussion opportunities. 50% discount through the link below.
Engaged Encounters
Heartland Center for Spirituality is pleased to host Engaged Encounter Weekends for the Diocese of Dodge City. 
January 4-6
March 1-3
June 1-3
July 26-28
For information contact Ronn and Annie Roehm at 620-728-0855.                                 
For reservations contact Mike and Lindsey Mazouch at 620-792-6290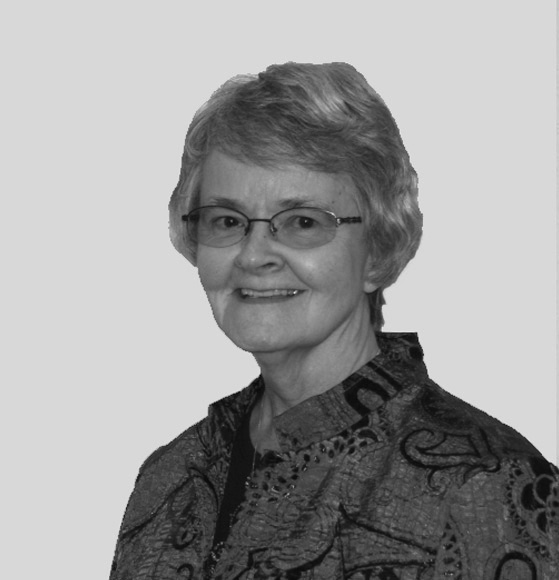 by Sr. Renee Dreiling OP
I recently read a reflection from Alice Camille about Qoheleth, the source write for Ecclesiastes in which she compares Qoheleth to the modern spiritual seeker: one who's sat in too many pews and heard too many faith claims that don't square with experience.  He insists that suffering is too hard and real to overlook in favor of religious fantasies that good people will be inoculated against all harm. Repeating creeds won't make us happy or keep us safe. Honesty is the best policy, and if life turns on anything, Qoheleth says, it's on the truth of human experience which is too dearly bought to surrender for a comfortable dogma. Alice declares that the children of Qoheleth are still among us asking heartfelt questions. And they deserve thoughtful engagement.

I would imagine she wrote that piece before the latest sex scandal in our church, but I certainly thought of the scandal as I read it. The tragedy and sin of the abuse that was so widespread for so many years is heartbreaking. The dogmas that the church holds and teaches and the behavior of so many of its leaders while proclaiming the Gospel and preaching the way of Jesus leaves us bewildered. How could it happen? How does the strong focus on the "mortal sins" of private sexual behavior, of engaging in sexual behavior with one who was truly loved—though the timing or place in life was not right at that point in time; how could the no-mercy for divorced and remarried Catholics be so stringent while priests and bishops were presiding at the Eucharist and engaging in behavior that was so evil and had such devastating effects physically, emotionally, spiritually on the lives of so many innocent children? How could it be not only covered up, but enabled to continue on for so many years?? How can justice be delivered? How can healing begin?

Besides the great anger that arises for the harm done to victims and the deep empathy for the overwhelming damage done to self-images and images of God in those who have been abused, I recall one statement in particular that came at the end of a long and difficult journey through a marriage annulment of one of my clients that read something like this, "clearly you are not a good judge of character, it is important that you take this into consideration before considering a commitment in the future". I pray the church takes its own advice in the future as it accepts and ordains its ministers.

I am grateful for our Bishop John Brungardt, who has spoken honestly and asked forgiveness for the church, who has joined in praying with the people in various parishes for the victims and for the sinners and for the church to right the wrongs that have happened. He is a true shepherd.

I pray too for the many priests and bishops who have been faithful followers of Jesus and who suffer now because of the sins of others. May they know our support and may God's grace hold them up!
by Sr. Jolene Geier OP

Recently, I have had the privilege of witnessing the Commitments of 5 Women in becoming Associates of the Dominican Sisters of Peace and the 4 year commitment renewals of 12 other men and women Associates. Our Associates now outnumber our Sisters and are definitely supporting ministries in our Church where we no longer have sisters serving.
 
Another exciting event was having a wonderful Geier First Cousins reunion in my hometown of Garden City, KS. I am the matriarch of the family and enjoyed seeing these grownup cousins some of whom I babysat years ago. Two of my brothers did not get there; one and his wife were visiting in Ireland and the other was beginning a new job in Iowa.
 
On another serious note, I wish to address the crisis in our Church and encourage all of us to stay steadfast in our faithfulness in our following of Jesus, our Redeemer and Savior. Pope Paul VI 25 years ago "prophesied" in Humanae Vitae that marriages and society would suffer if the use of contraception became widespread. He claimed if the Church's teaching on contraception were ignored there would be; infidelity and moral decline, lost respect for women, abuse of power and  unlimited dominion such as test-tube babies, sterilization, euthanasia, and the use of organs transplanted from those who are "nearly" dead.
 
Pope Paul VI's positive predictions were that marriages would be enriched with spiritual values with couples discipline of purity in their love for one another.  He focused on the importance of "self-mastery" for the proper use of sexuality.
 
Some of the clergy of our Roman Catholic Church have been have not been faithful in their practice of celibacy for many years and have abused many boys and girls, women and men.

Let us in our compassion and love pray for those who sinned and especially for the many victims who have suffered from this terrible abuse of power, infidelity and moral decline.
 
Let us remember the faithful popes, bishops, and priests with our loving support and prayers. I want to end with the prayer the Little Flower of Jesus prayed for priests. Let us stay steadfast with our prayers and fasting that justice may be served and healing will take place.

Prayer of St. Thérèse of the Child Jesus
O Jesus, I pray for your faithful and fervent priests;
for your unfaithful and tepid priests;
for your priests laboring at home or abroad in distant mission fields;
for your tempted priests;
for your lonely and desolate priests;
for your young priests;
for your dying priests;
for the souls of your priests in purgatory.
But above all, I recommend to you the priests dearest to me:
the priest who baptized me;
the priests who absolved me from my sins;
the priests at whose Masses I assisted and who gave me your Body and Blood in Holy Communion;
the priests who taught and instructed me;
all the priests to whom I am indebted in any other way (especially …).
O Jesus, keep them all close to your heart,
and bless them abundantly in time and in eternity.
by Sr. Esther Fiegel OP
Few are the books I read a second time and fewer still are those I purchase for myself. Tattoos on the Heart, by Gregory Boyle S.J., is an exception. Creatively, honestly, and compassionately written, it speaks to every aspect of my humanity. The stories invite me to deeper pondering and reflection, to repentance and compassion, to gratitude and hope.

It all begins with his assignment in 1986 to Dolores Mission, the poorest parish in the Los Angeles archdiocese. Located in the middle of two large public-housing projects, this area also has the highest concentration of gang activity in all of L.A. Learning that having a job is what gang members most wanted and needed, the parish launched projects and hired them to build a child-care center, form neighborhood clean-up crews, remove graffiti, and assist with landscaping and maintenance. An old bakery was purchased, Homeboy Bakery was opened, and became a part of Homeboy Industries in 1992.

In a sense, Homeboy Industries is a gang-rehabilitation center, but only for those who both need and want it. A worksite and a therapeutic center, a training program and a business, Homeboy Industries has been embraced by the city of L.A. as its own.

Father Greg knows that at the core of every human being is the desire to be seen, known and loved, in all our glory and messiness. In the mutual sharing of weakness, vulnerability and woundedness, hearts are opened to the love and trust of others, and to come to know themselves as lovable and trusting. Along with Father Greg you will come to realize the slow but powerful work of embracing the goodness, the GOD-NESS, of every person. In and through this kinship and connection, MIRACLES happen.
by Ann Axman
I recently read the book Braving the Wilderness:
The Quest for True Belonging and the Courage to Stand Alone,
by Brene Brown.
Brene questions true belonging and the understanding of the following Maya Angelou quote:
"You are only free when you realize you belong no place – you belong every place – no place at all.  The price is high.  The reward is great. " 
The conclusion on true belonging is that you only need to belong to yourself and she provides the following quote. "True belonging is the spiritual practice of believing in and belonging to yourself so deeply that you can share your most authentic self with the world and find sacredness in both being a part of something and standing alone in the wilderness.  True belonging doesn't require you to change who you are.  It requires you to be who you are. " 
The wilderness where we often find ourselves standing alone.  It is an untamed unpredictable place of solitude and searching.  It is a place as dangerous as it is breathtaking, a place as sought after as it is feared.  But it turns out to be the place of true belonging and is the bravest most sacred place you will stand.
Brene suggest several things for Braving the Wilderness.
Learn to trust yourself
Do not let your past define you.
Get close to those you trust
Speak the truth to BS – BUT be civil
Engage in moments of pain and joy with others
Have a strong back, a soft front and a wild heart
A strong back is our courage muscle – learning how to stand up for yourself, a soft front is the birthplace that brings meaning to life – not a place of weakness but a place of vulnerability.  A wild heart is living out the paradox of love in your life.  The ability to be tough and tender, excited and scared, brave and afraid – all in the same moment.  Showing up in your vulnerability and courage, being both fierce and kind.
 
She suggests 7 elements for Braving the Wilderness
B – Boundaries - learn to set, hold and respect boundaries
R – Reliability - learn to say what you mean and mean what you say
A – Accountability – step up, take responsibility, and apologize when needed
V – Vault – learn to keep confidences and share your information with someone who keeps confidences
I – Integrity – learn to practice values even with it is hard or uncomfortable
N – Nonjudgement – learn how listen to others and offer to help with judging
G – Generosity – be generous with others and in your assumption of others.
 
I have spent much time in self-reflection after reading this book.  Some of the things that I reflected on are: 
How do I not belong to myself and how can I change to believe and belong to myself? 
How well am I doing with each letter of the Braving acronym, where do I have room for improvement? 
What does my wilderness look like - is it a brave and sacred place? 
What do I need to admit and change to have a strong back, soft front and a wild heart?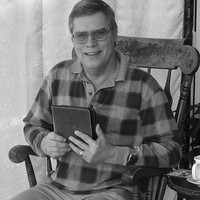 You can see above the listing for my new book on Advent/Christmas meditations, and the video series I've developed on the Holy Spirit. These are projects I've worked at for months and have enjoyed doing them. The Holy Spirit videos, in particular, have challenged me to study, develop teaching, and present it in an interesting manner (hopefully) using different technologies. It's been challenging and interesting, although I won't deny feeling some relief that these projects are completed. . . at least for now. I can always revise them, as needed, so if you make use of either and have suggestions, I'd like to hear them.

September was also a travel month, which is a mixed blessing. On the down side, there are always the "crunch times" before and after days away — more appointments, for example, getting Daily Spiritual Seeds set up and queued, and so forth. But the trips were enjoyable and worth it. Lisa (my wife) and I went to Sedona, AZ for a few days, during which time we took a day trip to the Grand Canyon, South Rim. I'd never seen it, and even though I knew it would be amazing, the actual experience of coming to the rim and looking out over that vast expanse of carved-out beauty is just awe-inspiring. The reddish buttes and landscapes of the Sedona area were also rejuvenating. The second trip was to LA to see family (it's where I'm from) and to attend my 50th class reunion. There were 25 in my 1968 class at Mansura, LA, and 18 were present for the reunion. Hard to believe, but 1968 does seem a long time ago!

Wishing you a good Fall with many blessings.