When I started this newsletter, I was planning on sharing a word search about skating. The next day though, it seemed better to make one about spring, and now… oh well, this is certainly not spring weather…
So I made one about the weather in general.
I hope you enjoy it. You can also solve it on your phone, just select the first and last letter of the word you've found.
Do you know all these words?
I just returned from my yearly teaching project for a Dutch-German journalist exchange, which I have been teaching for more than 20 years. It was very special again!
The course was 11 days in a row, from 8 a.m. to 10 p.m., so a real immersion course 😉 One filled with many different & fun activities, and very pleasant & enthousiastic participants.

The course was in a cloister near the area where my brother Gijs is a forest ranger. He took us along for
an interesting field trip/Walk & Talk.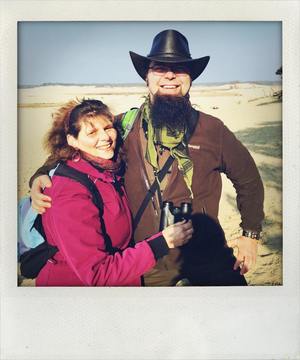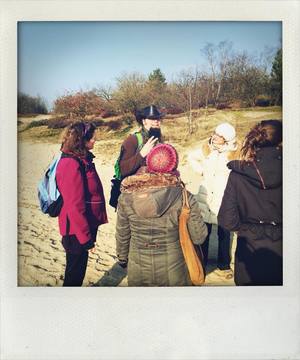 (Walk & Talk in the "Loonse en Drunense Duinen" with Gijs)

We also did some shopping, we cooked, solved puzzles, read, sung, acted, told jokes, meditated, drunk a lot of tea to fight off the flue and talked and talked and talked…. You can find an impression here.
In the cloister was also a group of Dutch journalists who needed to improve their German, so the groups worked together a lot to help each other, and I had the opportunity to work together with my dear friends & colleagues Sylvain Lelarge (who is teaching French and Esperanto, but was our mentor during this course) and Annika Fischer (who was the German teacher during this project, but a journalist in normal life and teaching Dutch in Germany)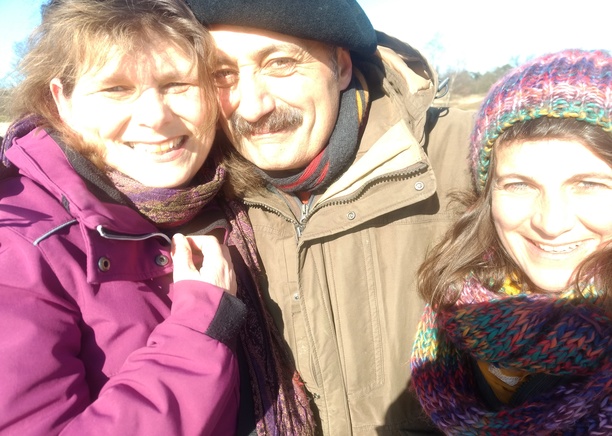 (From left to right: me, Sylvain & Annika)

It is always a pleasure to work with nice colleagues, so I am proud to inform you that the Learn Dutch Fast team has been growing in the last couple of months. One of the reasons was that I needed a lot of help after breaking my ankle and many people have been there for me and my business, for which I am very grateful.
But already before that time there were some people who started to help me out on a regular base, and I would like to introduce you to the expanded team of Learn Dutch Fast:
First of all, Loredana, she has become my teaching assistant. Starting first as my student about a year ago, she absolutely loved my classes, found out how everything is working, what should be done with every lesson, and her dream has been to get her Dutch at a level where she can actually help other beginners as well.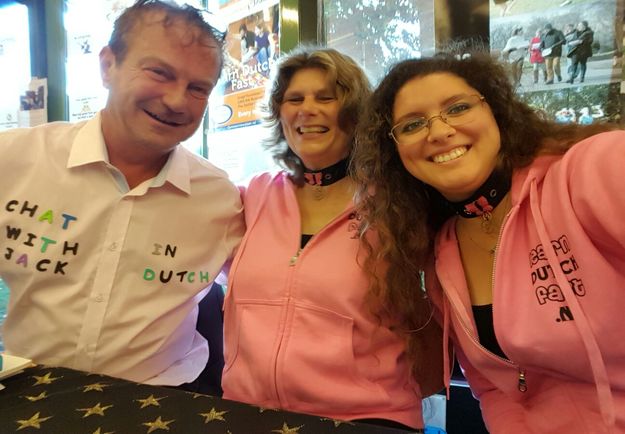 (From left to right: Jack, me, Loredana)

She made amazing progress in the past year and now she's helping other students during my lessons but also prepares the materials for classes, joining me at fairs and does whatever else is needed to make learning Dutch a pleasant experience for the participants of my courses.
Then there is Jack, with whom I used to work in a tutoring company around 20 years ago. He also joined our team by helping students with private Dutch conversations and also with preparing for the KNM part of the Inburgering Exam, from his home near Hilversum central station. 
Also joining the Learn Dutch Fast team and helping with private conversation sessions is Claudia, a very good friend of mine. She lives in Bussum and she can assist you with using your Dutch at your place or at a local café in 't Gooi area.
I will monitor the conversation sessions with Jack and Claudia and can help out with advice & material, but I won't be present at the actual sessions if you book one with them.
It will be very useful for those who would like to practise for the exam this year, like the CNaVT exam in May


(only a couple more days to register!!!!)


or if you know the basics of Dutch but don't trust yourself enough to speak it.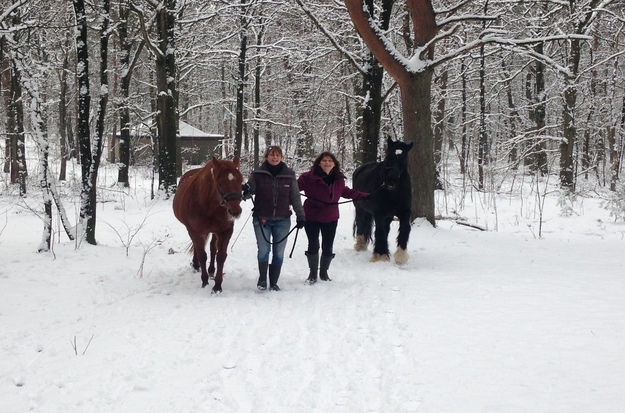 (Claudia & me, and our horses)

But even more people have been assisting me on a regular basis, such as Bart (my husband, behind the scenes, daily support), Linda (cooking sessions and coaching with horses), Asta (www.lifeworks.nl, Zhineng Qigong), Iris (general help, http://www.bijlesduitsinbussum.nl German tutor in daily life) and Ton (http://www.tondekruijk.nl, painting sessions, you can visit his exhibition for the next two weekends in the afternoons).
I am very grateful for their ongoing support!


Last but definitely not least, my dog Mister and horse Morph are obviously still very important for Learn Dutch Fast and they do their job, allowing you to practice your Dutch by giving them commands and receiving a lot of love in return :)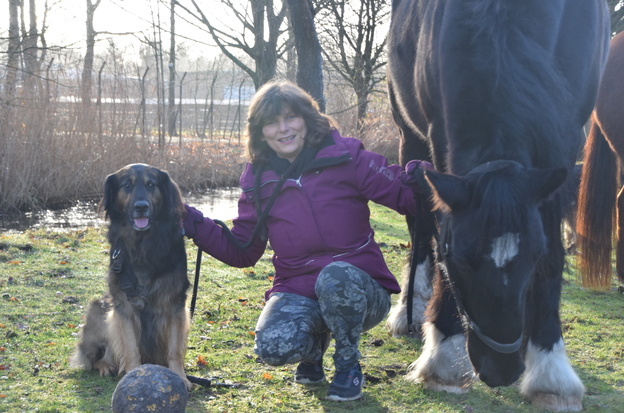 So, now you are up-to-date again,
thank you for reading this newsletter!
To receive monthly updates about course dates &
last minute offers, you can join my WhatsApp list
(not a "group"!) by sending a Whatsapp to 06-45185335.

Please don't use this number to contact me for other reasons.

(I can be reached at 035-6923960 / info@learndutchfast.nl)