BLACK FRIDAY EMDS THE BLUES?
BRIDES GROOMED FOR SUCCESS
HMV FLEXES ITS MUSCLES
TRUST: MORE BANG FOR INDUSTRY'S BUCK
WINDOWS TO CHANGE BY THE END OF 2012?
TRUST FEELS BLACK AND BLUE
DOCTOR'S SURGERY IN WESTFIELD
CARS GEARS UP FOR RELEASE
VICARS TAKE TO THE STREETS
ARROW MAKES ANOTHER KILLING…
SAVAGE SIGNS UP FOR LOCAL DERBY
HARRY GOES TO HARRODS
NEW TWILIGHT ECLIPSES PREDECESSORS
---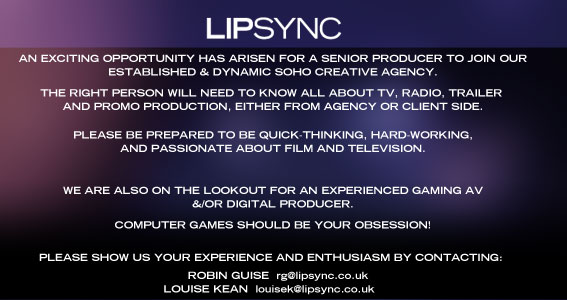 ---
It Was A Good Week For…

eOne, whose latest Twilight Saga topped all previous outings…
It Was A Bad Week For…

Things are just a little sluggish out there at the minute; here's hoping things pick up over the next week…
So, today's the day, or rather, this weekend, is when it's all going to happen. Today is Black Friday, the day when, in the US, the traditional Christmas sales rush begins. The concept is becoming increasingly important over here too, with US-owned retailers such as Amazon particularly pushing the concept (it has had a Black Friday week). Today is the last Friday of the month and payday for many, so after a relatively quiet start to Q4, the trade has its fingers crossed that sales will now kickstart. It's not that sales have "slumped", to use the common vernacular employed by anti-video industry newspapers such as The Guardian, it's just that business has been a little tougher than usual. Here's to this weekend…
Bridesmaids was the big release of last week and it ended up with sales topping the 280,000 mark. Universal said it was "really pleased" with the result, especially considering current state of the market. Senior product manager Grace O'Donnell said: "We have high hopes to further deliver strong OTC sales up to Christmas, with lots of our marketing activity still to run. Bridesmaids was advertised in Twilight over the weekend which reached a staggering £13.81 million at the UK box office [see below]. Our nationwide outdoor 96 sheets continues to run this week and a joint Christmas gifting TV and outdoor campaign with Senna in December will ensure both titles are front of mind for both male and female gifting around the all important Xmas gifting period."
Big news of the week came from retailer HMV, which has now unveiled its eagerly awaited on demand film service. It has teamed up with vod specialist FilmFlex to launch its own branded on-demand, hmvon-demand. It is backed by a whopping 30 distributors, taking in both Hollywood majors and UK indies alike. It is currently soft-launching the service, found at www.hmvondemand.com, advertising it to its 2 million purehmv rewards members. It is initially available for web PC, offering rentals online and offline. HMV has promised that "the platform is constantly being developed", meaning that is may move to other devices and HMV and FilmFlex are also looking at cloud-based locker services and download to own. More distributors will be signed up, although FilmFlex's white label service boasts more films available than its competitors. Commenting on the launch, HMV marketing and e-commerce director Mark Hodgkinson said: " We're excited to be working with FilmFlex to launch hmvon-demand and offer our loyal and significant customer base a best-in-class movies-on-demand service. As an entertainment brand built on specialist choice our remit has always been to enable people to discover and enjoy content however and whenever they want. With a growing number of consumers now incorporating video-on-demand into their viewing and purchasing habits, the time is right to include a digital service into our own offer. Partnering with FilmFlex will allow us to extend our brand into new areas and deepen the relationship with our customers." FilmFlex ceo Jeff Henry said: "Our deal with HMV illustrates perfectly the benefit of combining their well-known brand and high traffic volumes with our own expertise in technology and content. This partnership is another indication why FilmFlex is the best movies-on-demand white-label service for any major media, retail or publishing brand in the UK who wants to monetize their traffic."
---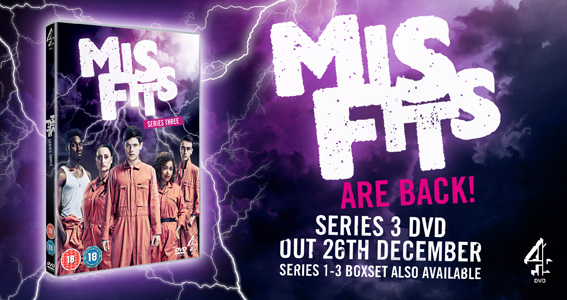 ---
For every £1 invested in spending on the Industry Trust For IP Awareness' campaigns and other activity in 2011, the organisation has got £6.20 worth of media value. That was one of the key figures from the Trust's AGM, held in Soho, London, yesterday. The figure was revealed by Industry Trust director general Liz Bales, highlighting the organisation's work over the past year and illustrating how, at a time when everyone was facing cutbacks, it was wringing every penny's worth of coverage from its investment. With 65 per cent awareness of , 100 million opportunities to see and hear its campaign aimed at parents and the 2 million page views of its Screen Thing website, its campaigns were, Bales said, delivering significant results. She also showed how the Trust was now targeting four distinct groups with its activity, taking in influencers, parents, teens and young men. "We're making the message relevant to people," she said. "We're inspiring, encouraging individuals, informing them with rational reasons, [to persuade them] to do the right thing." Earlier, opening the proceedings, Paramount md Charlie McAuley had said that the Trust was key to the four pronged approach to fighting piracy, which took in lobbying and persuading the government to change and introduce legislation, enforcement, improvements on the technical side to look at different ways of consuming home entertainment material, and improving awareness. The industry, he said, needed to continue its efforts. "We have to have a united approach, a clear strong and consistent voice. You each have a part to play, we should all share the responsibility. The Trust enables us to do just that."
Meanwhile, after the opening speeches, industry stalwart Johnny Fewings talked about not only the work of the Trust, drawing laughs for comparing its efforts to the assorted campaigns to shame the public into acting on things such as drink driving and clearing up dog mess. "The results have been sensational," he said. Fewings hosted two panel discussions that looked at the impact piracy was having both in terms of production and distribution. The former panel included British producer and former Palace boss Nik Powell, now at the National Film And Television School, Johnny English Reborn director Oliver Jarvis and make-up and hair stylist Nadia Stacey; the latter included Fox theatrical md Cameron Saunders, Picturehouse cinema chain chief Lyn Goleby and ERA boss Kim Bayley. The latter was some, including Goleby, suggest that a generation had been lost to piracy and that the industry should focus its education efforts on pre-teen children. The distribution section also had a fascinating discussion on windows. Goleby suggested that four months was often too long between theatrical and home entertainment releases, while Phil Clapp, from the Cinema Exhibitors Association, suggested that, by the end of 2012 the entire distribution model could have changed, as all cinemas went digital (Odeon did this week). This would mean the notion of second run cinemas outside of the major cities would disappear, all screens could air films on release, cutting down that four month window. "The discussion will be a different one," he said. "The notion of a four month window will no longer be as it is. The theatrical side is changing beyond recognition, the challenge is to continue jointly to work out what the new business model is."
---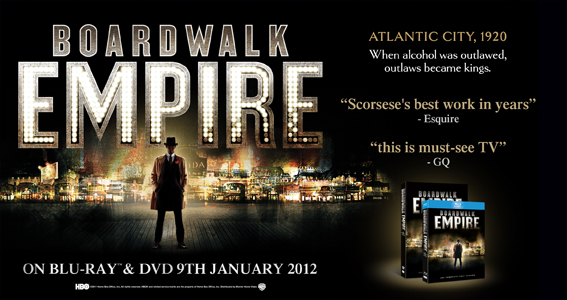 ---
It's been a hugely busy week for us at The Raygun. Monday saw us travelling to east London, to the Westfield Stratford City shopping centre for HMV's exclusive signing event with key members of the Doctor Who cast, to mark 2 entertain's release of the complete box set of the sixth series of the Timelord's adventures. The Raygun, and our junior correspondent, given special dispensation from his school to cover the event for us, witnessed the scores of fans turned out in force for the event, which saw Matt Smith, aka the Doctor, Karen Gillan and Arthur Darvill, better known as Amy and Rory, signing copies of the boxset, released in both standard and special edition packaging across Blu-ray and DVD. It illustrated the franchise is still blossoming. After the signing, the trio took part in a unique Q&A in the centre itself, the 30 minute event gave numerous plugs to the releases. 2 entertain marketing manager Nancy Twynam said: "This was the first time we've partnered with Westfield and put on an event of this scale across our whole range of Doctor Who products. We worked closely with HMV to put on a packed signing event and then went a step beyond to create a real retail experience for fans with a Q&A in the central gallery of the shopping centre. All three stars of the show attended, Jo Whiley hosted and hundreds of fans got to meet and see their idols in person."
Also on our agenda this week was a trip down to south east London for a special launch event for Disney's latest Pixar outing Cars 2, released this week. The company hosted a Scalextric tournament, with journalists, media types and their offspring, taking in such magazines and publications as and The Raygun. Also marking the release of Cars 2 this weekend – a special life-size model of Lightning McQueen was built out of toy cars and used for publicity purposes…
More from 2 entertain, as the company sent out an army of vicars on to the streets of central London to mark this week's release of the first series of Rev. The sitcom, currently airing in its second outing on BBC2, has become something of a surprise hit and is earning rave reviews, word of mouth and strong viewing figures for the sophomore season. The Rev lookalikes were wearing masks featuring the face of star Tom Hollander and turned up at HMV's flagship Oxford Street store, as well as touring the West End handing out leaflets detailing the release.
Talking of series earning rave reviews and a legion of followers, BBC4 started its transmission of second series of Nordic Noir cop thriller The Killing last weekend. And boy, did it draw an audience. Viewing figures of 815,00 broke BBC4's record for commissioned programmes and, once the Wednesday repeat and iPlayer figures are taken into account, it will top the 1 million mark. The series is the subject of acres of publicity and media coverage, much of it centring on Sarah Lund, the detective investigating the titular crime. Its reviews were stunning, as David Hayles in The Times said: "Everyone cannot believe that the second series can be as strong as the first. It's not. It's even better." As Arrow gears itself up for its December 19 release of the second series, which ends on December 17, it has witnessed a huge spike in sales of its first series release on the back of the media frenzy. Outlining plans for the news release, Arrow's Alex Agran said: "It's very much a gifting item this year so we are targeting some national press ads and women's titles to roll out some advertising over the next few weeks as we have found that the series indexes quite heavily in favour of women. We're also doing a heavyweight PR campaign and Facebook ads to complement our dedicated page."
More signings now, and turning out at Asda in his old stamping ground of Derby, where he finished his football career, TV and radio pundit, and now Strictly Come Dancing star Robbie Savage, to support the release this week of Football Howlers, his bloopers gifting title from Revolver. More than 400 fans turned out for the evening event, some queuing from the early morning to meet the flaxen-haired footballer. It was also filmed for ITV's Central Tonight regional news programme, reaching some 400,000 viewers.
This weekend sees a unique event taking place at the legendary Ace Café near the North Circular Road on the outskirts of London to mark the release of eOne's TT3D. The café will be the venue for its first ever biker ride-in screening of the film. Those lucky enough to attend will be able to ride their bikes into a specially created outdoor cinema to view the film. The stunt for the documentary, which follows the annual Isle Of Man TT races, is certain to win publicity for the release.
Also next week: HMV is teaming up with Warner and The Harry Potter Shop at the prestigious Harrods for a signing to mark the release of the latest – and final – Harry Potter instalment, Deathly Hallows Part 2. The event, on Thursday evening, the day before the Friday launch, will see Warwick Davis (Professor Flitwick), James and Oliver Phelps (Fred and George Weasley) and Jessie Cave (Lavender Brown). The Harry Potter Shop has its own exclusive Elder Wand box set featuring all eight films. HMV is also opening around 150 of its stores at the ungodly hour of 7am so commuters and children can pick up a copy on their way to work or school…
---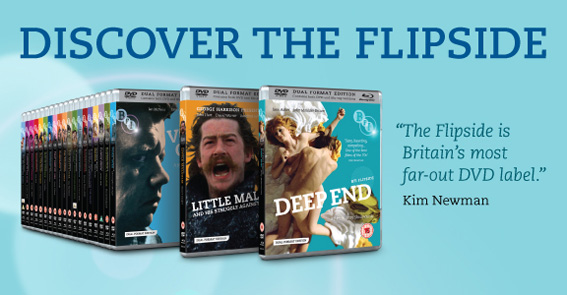 ---
We'll be putting pictures and more details on all these events up on our website over the weekend, including our junior correspondent Milo Murray's report from the Doctor Who signing and Q&A. We've also gone top 10 crazy this week, with some HBO-related charts tying in with our exclusive HBO 2012 preview mailed out yesterday. For more see our website
www.theraygun.co.uk
Back to eOne now, and we've covered this below, but it's worth noting that the latest instalment in the Twilight Saga, Breaking Dawn Part 1, opened with a whopping £13.9 million at UK cinemas. The figure, the highest for any film in the series, shows that the franchise is far from suffering the fatigue normally associated with sequels and bodes well for its home entertainment release in 2012. It's the highest three day opening for any American film, bested only by Brit stalwarts such as Harry Potter and James Bond. eOne's Patrice Theroux said: "We're once again thrilled to bring this record-breaking series to its loyal fans. We're very pleased with the solid box-office results over the weekend. We're grateful for the opportunity to share in Summit's success with this series and looking forward to releasing the, always innovative and exciting, commercial product from Summit in the UK, Canada and now Australia through the coming years.".
More good news for AGI. A few weeks ago we were reporting on its latest crop of awards and this week it was celebrating picking up another gong at the UK Packaging Award ceremony at the London Hilton. The company picked up the Design Team Of The Year Award at the event, sponsored by Packaging News. Work singled out included its 10-disc set for Spider-Man Season One. As one judge noted: "Each example was cleverly thought out to mark a special product and client need."
"For me, it's a no brainer to endorse this crucial message. If the pirates win, we won't have a business left! The Trust does an amazing job in fighting and winning an incredibly important battle, one which I'm very proud to be involved with." More from Jonathan Sothcott, from Black And Blue productions, on his support for the Industry Trust.
It was all about Twilight this week, as, as we've noted above, Breaking Dawn Part 1 enjoyed the biggest opening of the series so far. It earned more in three days than Eclipse did in five days. Also performing well is Arthur Christmas, which has now taken more than £5 million. The Adventures Of Tintin has now passed the £14 million mark, Johnny English Reborn has gone past £20 million. The only other new entry was Justice, which took £276,483.
As anyone who knows us at The Raygun should be aware, we have more than a passing interest in The Clash. So we're as interested, if not more, to hear about the latest celluloid outing involving the band. The late Joe Strummer, the band's enigmatic singer, starred in films himself (notably Mystery Train for Jim Jarmusch and his collaborations with Alex Cox) and has, since his tragic death in 2002, been the subject of an outstanding documentary (The Future Is Unwritten) and loads of TV and DVD biographies. And now here comes another one… For in one of the strangest announcements of the week, Variety has reported that Julie Delpy is set to helm a new biopic of the frontman's life. Much of it is said to centre on his 1982 disappearance to France, where he did a bunk on the eve of a UK tour (incidentally, The Raygun saw The Clash perform on the rescheduled dates nearly 30 years ago, probably before many of our readers were born). We're cautiously welcoming this one…
You wait ages for a Julie Delpy film to come along and then, like the proverbial buses, two come along at once. One of this week's other big stories concerns Ms Delpy again. She is reported to be mulling over a potential third instalment in the Before Sunrise films with director Richard Linklater and co-star Ethan Hawke. The third would follow Before Sunrise and Before Sunset, each with a nine year gap between them. No word on a title yet, one wag at Movieline online magazine suggested Twilight, although given it'll be almost 20 years since the first film, maybe Before We Get Too Old might work…
We've talked about it in our news section, but we reckon it's well worth having a look at Arrow's Facebook page for The Killing. See it
here
.
We were tweeting and posting pictures live from the Doctor Who signing and Q&A at Westfield Stratford City. Follow us on
www.twitter.com/theraygun
…
Blimey, Woody Harrelson's getting on a bit now, isn't he…
Indie wunderkind Ed Burns returns…
Strictly for teenage girls:
A new trailer for the eagerly awaited The Woman In Black…
To subscribe

to
The Raygun newsletter, please email
info@theraygun.co.uk
To unsubscribe, email
info@theraygun.co.uk
with unsubscribe in the subject