REVENANT PIRATE HIT WITH HUGE FINE…
FOOTBALL DINNER RAISES £400,000…
…HMV SIGNS UP FOR THREE MORE YEARS…
…MORE REACTION FROM CHARITY BASH
…HOLY ONE NIGHT THEATRICAL RELEASE
PRECINCT OPEN FOR BUSINESS
…AS ARROW CHECKS INTO LFF
TAKEI BOLDLY COMES TO LONDON
…AND BIG BOXING DAY SLATE
EUREKA UPS STAFF, LOOKS AHEAD
QUOTE OF THE WEEK
---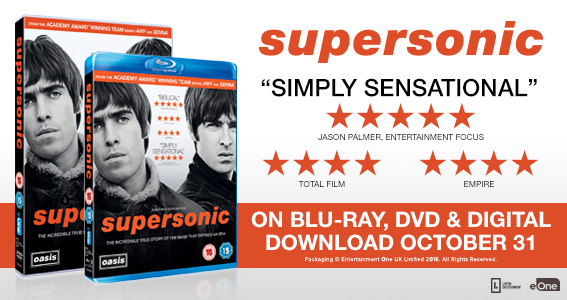 ---
If you can't read this newsletter or see the ads, please click here
It Was A Good Week For... Disney dominating the charts this week…
It Was A Bad Week For… Pirates everywhere getting clobbered…
It's a one, two, three, four, five this week, as Disney holds all the top slots in this week's charts according to the Official Charts Company's midweek bulletin. For Alice Through The Looking Glass was a new entry at number one as it stood (for more on that, see below), while the studio's latest two-fer deal helped a raft of its titles return to the upper echelons of the charts, with Zootropolis and The Good Dinosaur at numbers two and three respectively, with a contrast offered by its next two top five placements, the complete first season of Daredevil, its Marvel series, a new entry at number four and former number one (the longest number one stayer in the charts this year) Captain America: Civil War at five. Studiocanal's When Marnie Was There gives a contrast to the Disney animation at number six, while SPHE's Money Monster at number seven. Disney aside – it has scores in the midweeks top 40 – Mother's Day is at number 13 for Lionsgate; Star Wars Rebels (another Disney title) is at 17, Kingslaive: Final Fantasy XV at 18, Grey's Anatomy, now in its 12th outing, at number 19, American Horror Story Season 5 at number 24, and the me-too The Girl On The Train at number 35.
Back to Alice Through The Looking Glass and on the day the title was released, Monday October 3, we popped into the London's West End for a special event hosted by the studio to help launch the release. The day-long activity saw the studio taking over an art gallery in Soho and hosting a tea party. The event was kicked off by former Great British Bake Off winner Nadiya Hussain, who'd baked a special Mad Hatter cake, and offered tea and snacks to attendees. As one insider told us: "It's been very busy here. We've had a stream of press in the morning, both print and bloggers, with a lot more in the afternoon and members of the public too."
---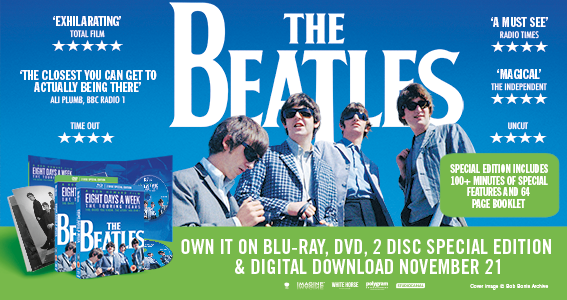 ---
A good week for prosecutions, especially in the US, where William Kyle Morarity, the Californian man who's stolen and then illegally uploaded copies of The Revenant and The Peanuts Movie, was ordered to pay a whopping $1.1 million fine for his actions, which caused scores of copies of the films to be downloaded online. He was further ordered to serve eight months' home detention and given 24 months' probation. He'd uploaded the films via Pass The Popcorn and The Revenant, put up ahead of its release, was eventually downloaded more than 1 million times. He's pocketed screeners while working at the studio lot in Hollywood and, as US attorney Eileen M Decker said: "The defendant's illegal conduct caused significant harm to the victim movie studio. The fact that the defendant stole these films while working on the lot of a movie studio makes his crime more egregious." Perhaps even more humiliating is the fact he's had to help the FBI put together a warning video for consumers…
Meanwhile, the anti-piracy sector in the UK is set for a shake-up following, as reported here and elsewhere earlier this year, the MPA's European arm is putting its efforts into preventing illegal recording of films in cinemas, working with a new Film Distributors' Association backed organisation under the banner of the Film Content Protection Agency. More on this next week, but it appears as if our beloved Federation Against Copyright Theft will be concentrating more instead on the courage of illegal set-top boxes and pubs illegally showing football and other broadcast related issues. And to signify that, the organisation this week was in court to see two convicted fraudsters, Simon Hopkins and Leon Passlow, who had been supplying systems to premises to show football illegally ordered to pay £1 million to authorities within three months – or face further jail time. They are already serving three and a half year stretches in jail before the order was made at Guildford Crown Court. The original prosecution had followed an investigation by FACT, Surrey police and the Premier League. FACT director general Kieron Sharp said: "Hopkins and Passlow made hundreds of thousands of pounds through their criminal enterprise, allowing them to live lavish lifestyles and believing they would never get caught. The court has confiscated £992,000 of their criminal funds and the pair are already serving lengthy sentences in prison. This should serve as a strong warning that ultimately intellectual property crime does not pay."
---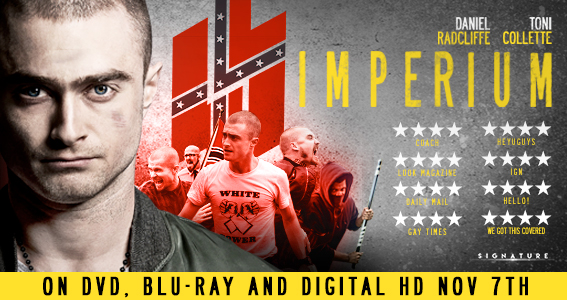 ---
To Grosvenor House Hotel in the heart of London's Mayfair for the annual Legends Of Football dinner, the hmv-sponsored charity event that is a firm favourite for both football stars, managers and pundits, as well as people from across the entertainment industry. This year's event was not only a cracking night out, marking not just 21 years of the event, which has long been involved with hmv, one of the driving forces behind the Nordoff Robbins music therapy fundraiser, but also 15 years of the Premier League itself. Best of all, it raised more than £400,000 for the charity, further boosting the £7 million plus that's already been raised over the years even further. The event itself, hosted by Geoff Shreeves and Countdown's Rachel Riley, brought together all the players who'd scored more than 100 goals in the Premier League era and asked them to pick their own personal favourite of theirs, before getting all of them to vote on the best of the lot. Many of the pros were on hand to talk about their efforts, with the eventual winner, Robin Van Persie, also in attendance. Plenty of industry types were at the event too – we saw assorted buyers, studios and more mingling with the assorted footballers. There were assorted auctions, both of the silent and the more vocal variety, the latter with industry auction-master Nick Stewart…
The evening was such a success that the retailer has this week re-inked its deal with the charity and the event organisers, which will see hmv's name attached to the Legends of Football dinner for a further three years. Paul McGowan chief executive Hilco Capital, which owns hmv, said: "hmv helped found this event and we are proud to continue this remarkable partnership, which has done so much to support the vital work of Nordoff Robbins while also celebrating the shared passions that exist between football and music and entertainment. We congratulate all of our honourees this evening for all of their achievements." Former hmv chief Brian McLaughlin, now chairman of The Legends of Football, said: "That the Legends of Football event has grown into one of the biggest and most enjoyable fundraisers in the calendar is due in large measure to the generosity of our footballing and entertainment communities. I am especially grateful to hmv and Hilco, the Premier League, Geoff Shreeves and Sky Sports, PPL and the Legends of Football Fundraising Committee for their continued support. We are also hugely appreciative of all the individuals and organisations who attended this year's event and have helped to contribute to the vital music therapy work of Nordoff-Robbins." Julie Whelan, ceo of Nordoff Robbins said: "We are so proud to be part of the Legends of Football Dinner – as a charity we rely on the events like these to help us continue our life changing work; we will be eternally grateful for every penny which has been raised for us through the Legends of Football Dinner and we thank everyone involved for their invaluable support. Congratulations from us all at Nordoff Robbins to all those honoured tonight!"
For their part, a few of the footballers spoke about the event and RvP's goal after the fact. Van Persie himself said: "It's a huge honour. Especially because it is picked by players from the hardest league in the world. It is so difficult against any team in the Premier League. When I was a little boy I didn't think of standing here, I just wanted to play football. With a goal like that it takes a bit of courage really as you don't know what's going to happen." One honouree, Dion Dublin who went to see Nordoff Robbins at work and reported on his findings at the event said: "Coming here was a real eye opener. Watching the session I did and seeing what the children are getting out of it – to them it's a huge part of their life now. If I was to talk to someone about why they should support Nordoff Robbins I would say you are making a difference – this whole place is just itching to help people, so don't wait around." Alan Shearer OBE DL, says: "I always look forward to this event, it's a cracking night out and for a really good cause too. It was good to catch up with some of the members of the '100 club' and discuss when we will host one for the 200 club." Premier League executive chairman, Richard Scudamore, said: "The Premier League is proud to help put on the Legends of Football event each year to raise money for Nordoff Robbins. The members of the 100 Club were duly recognised for the role they've played during the Premier League's 25 seasons and I hope every football fan in the room tonight enjoyed looking back on some of the great goals as much as I did."
---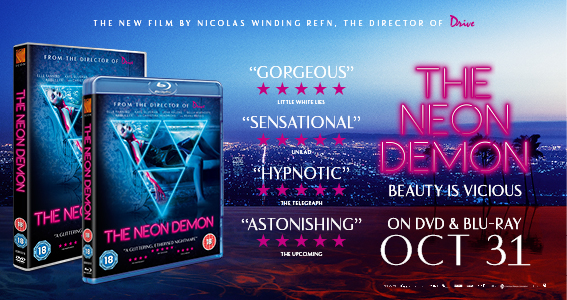 ---
To Warner's HQ where the major hosted a special event to launch the hmv Premium Range, the set of classic films from the studio featured here on last week's newsletter. As well as airing Gremlins 2: The New Batch, Warner showed off its new Gremlins pack for Lego Dimensions out on November 18. Better still, Zach Galligan himself from Gremlins turned up to introduce the event. The event was deemed a huge success, with plenty of social media chatter after the fact. Warner's Ryan Holloway said: "Gremlins is a beloved WB franchise and we had a hunch that a Gremlins 2 screening could be very popular but never did we expect it not only to be full but that we'd have a waiting list. It was a wonderful, buzzy, busy evening with people admiring the new Premium Range of Blu-rays as well as enjoying LEGO Dimensions before settling down for a great kick of Gremlins nostalgia. We're hoping to do more of these events as it's proof that investing in such unique opportunities to re-experience iconic catalogue films really pays off."
Meanwhile, sticking with Warner, and the DC comic-related activity continues apace. Next from the studio is the latest animated Batman adventure, which this time returns the Dark Knight to some of his earlier roots. For Batman: Return Of The Caped Crusaders is an animated adventure with a difference, as it is based more on the 1960s camp TV series, with the original stars, Adam West, Burt Ward and Julie Newmar offering up their vocal talents as Batman, Robin and Catwoman. And Warner is following the strategy that worked so well for its recent Batman The Killing Joke release, with a one night only theatrical release in cinemas around the UK (this will take place on October 17) followed by an exclusive digital bow (a week later on October 24) and an eventual November 7 physical bow on Blu-ray and DVD. The high definition SKU comes in a limited edition format with a collectable art card too… This, of course, precedes the Suicide Squad release due on November 28 as a digital download and a week later on December 5 in physical formats, the culmination of a year's worth of DC-related film and video activity. Warner has this week unveiled more details of its release, confirming that it will feature an extra 13 minutes of footage as well as a raft of additional features. More in the coming weeks…
One of the more eagerly awaited titles due from the now defunct Metrodome operation was Personal Shopper, the Kristen Stewart starrer that has been building strong word of mouth since it aired in Cannes. And just ahead of its UK premiere at the London Film Festival, the thriving Icon operation has declared it has acquired the title for release. It joins a strong line-up from the company for LFF. The ghost story starring Stewart, and directed by Olivier Assayas, will debut at LFF on Monday October 10, ahead of a wider theatrical bow in March 2017. What's more, the release will see former Metrodome staffer Chris Lawrance working across marketing and publicity for the film, a role he would have fulfilled at Metrodome, a classy move by Icon that should in itself be applauded. Commenting on the acquisition, the company's Zak Brilliant said: "Icon are delighted to be on board for Olivier Assayas' Personal Shopper, a film the team here have admired greatly, ever since it Premiered in Cannes this summer. This is our third title at the LFF this year. We also have Bleed for This which will be presented with writer/director Ben Younger in attendance along with cast members Miles Teller, Aaron Eckhart and Ciaran Hinds, and City of Tiny Lights, the London set thriller from director Pete Travis which has its European Premiere with Riz Ahmed attending."
One of the companies damaged by the problems with Metrodome was independent label Second Sight, so it's good to have some positive news from the company. And if ever a film can truly be described as seminal, then John Carpenter's classic Assault On Precinct 13 would fit the bill – a film that made its name first in the UK (so much so, that director John Carpenter promised to name a character in his next film after the man credited with helping it become such a hit in the UK at Vestron; the man was Michael Myers, the film was Halloween). It has been an effective performer at theatrical, then on VHS and through into the digital era. And at the end of November, independent Second Sight will bring the film into the high definition world with the all-singing, all-dancing Blu-ray release of the film that launched a thousand synth-heavy scores. Yes, Assault On Precinct 13 will be released on November 26 on Blu-ray as part of the company's new S&D deal with the fledgling Trinity Creative Partnership operation. It's a keenly timed release, as there's a wealth of Carpenter-related activity due, with a BFI retrospective and the great man touring in the UK in the autumn supporting his recent recorded work and playing some greatest hits (see you down the front at the Troxy). Commenting on the release, Second Sight's Chris Holden said: "I'm incredibly pleased with the response were getting for Assault on Precinct 13: 40th Anniversary Edition, particularly the Limited Edition Blu-ray Box Set which will include exclusives extras and a CD soundtrack. It's probably the biggest reaction we've seen to one of our releases on social media and half the stock is already allocated to pre-orders. With the John Carpenter tour and upcoming BFI season, as part of which we're screening the film, the timing for the release is perfect."
---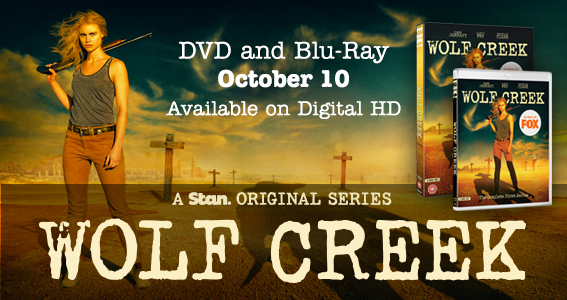 ---
Back to the LFF and we'll have more in the coming weeks from what The Raygun and assorted correspondents and industry types have seen from the festival, but this weekend sees Arrow airing its chess documentary Magnus following young prodigy Magnus Carlsen, the teenage sensation, ahead of its theatrical and home entertainment release. Commenting ahead of its bow, Arrow's Tom Stewart said: "We are thrilled to be bringing this extraordinary documentary to UK audiences and to enlighten cinema goers to the remarkable otherworldly talents of Magnus Carlsen and the story behind his unlikely dominance of the game. The film plays out like a great man versus machine, underdog story, and will delight both fans of the game and those who've hardly been near a chess board."
Star Trek legend George Takei has been in town this week, offering this support to Universal's marketing for the lavish Blu-ray box set of the Paramount franchise Star Trek, marking the 50th anniversary of the original series, presented here in all its glory, alongside all the films featuring Sulu, aka Takei and the rest of the crew, and the animated series featuring the same characters too. His support included, among other things, an appearance on The One Show (you can see it here) and the star, rated as one of the nicest men in showbusiness, won over everyone he spoke to. Commenting on the PR tour, Universal's Emma Kay said: "Oh my! This week we have had the absolute joy and pleasure of working with the legend George Takei, who has been fabulous in interviews supporting Star Trek 50th anniversary ahead of attending Europe's biggest Star Trek convention in Birmingham this weekend. In what has been a fantastic coup for a catalogue boxset, appearances have included ITV's Lorraine, a Star Trek takeover of The One Show, interviews with Empire Podcast, Radio 2, Radio 4, LBC, Metro and many more. The year of Star Trek continues…"
Next week is another busy one for Universal as it brings another biggie to market in the shape of Warcraft, the game to film adaptation from Blizzard, directed by Duncan Jones and featuring an all-star cast. Universal is keenly targeting the games world and World Of Warcraft fans, with more than an amour and a half's worth of extras, O-ring packaging, Steelbooks and more. Universal has declared the month to be Orctober, and will be targeting games sites for takeovers and activity, with a special launch event (more on that next week, we hope) and other activity including partnerships with burger chains and archery experiences, as well as a cosplayed showing fans how to create a Warcraft look. Commenting in the release, Universal's Lucia Magadan said: "Warcraft has to be one of my favourite campaigns so far! It's been really great to work on videogame based film and learn more about the World of Warcraft universe. This is a great example of a well-integrated campaign across media, social and PR that will hopefully please all the gaming fans out there. Happy Orctober everyone!"
---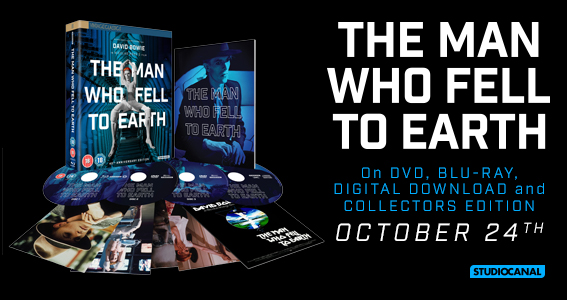 ---
Also due on Monday October 10, and far closer to home, is The Guv'nor, the documentary looking at the life of legendary British bare knuckle fighter, hard man and underworld enforcer Lenny McLean. It follows his some Jamie looking at the life and times of the character, who also appeared in Lock, Stock & Two Smoking Barrels. Commenting on the release, which comes on the back of a one-night only theatrical release, Lionsgate's Beth Hall said: "PR has been the prime focus for our campaign, with features across The Sun, The Daily Telegraph and ITV News alongside regional ads in the Hackney Gazette and the East London Advertiser, tailored perfectly to our audience. A hard-hitting TV campaign – with perfectly targeted spots across programming such as the UFC 204 Bisping vs Henderson event this weekend - and a stand-out press ad in the Daily Star will grab the attention of our male-skewed audience and continue to build buzz right up to release."
Sticking with Lionsgate and we've been talking further to the company about the next few months beyond this week's hit release Mother's Day and The Guv'nor, starting with its range of Halloween titles on the way. Here's Beth Hall taking us through this, its family titles ahead of Christmas, the Boxing Day biggies and more: "For those who dare … we have fantastic Halloween titles this quarter, from the The Curse of Sleeping Beauty – a terrifying take on the classic Brothers Grimm adventure – to Viral, the latest thriller from horror powerhouse Blumhouse Productions. And something for the little ones, we'll be releasing an animated big screen adaptation of the first in Howard Lovecraft's trilogy of graphic novels, Howard Lovecraft and The Frozen Kingdom. We have the whole family covered this Christmas, from Alpha and Omega: The Big Fureeze to Molly Moon and the Incredible Book of Hypnotism, based on the best-selling children's book series. And it doesn't stop there… The von Trapp Family: A Life of Music, will be the perfect gift for mums, grans and Sound of Music Fans everywhere, and the hilarious Nine Lives starring Kevin Spacey as a cat (yes, you heard correctly!) is one for all of the family to enjoy. To top it off, we have the thrill-ride that is Nerve, starring Emma Roberts and Dave Franco in an exhilarating online game of truth or dare – minus the truth. And finally Lionsgate are going big Boxing Day this year, with two heavyweight titles: the adrenaline-fuelled thriller Mechanic: Resurrection and cult British crime drama Brotherhood. Both movies will hit shelves in time for the post-Christmas rush." Bookies are currently taking bets on which of that pair, Mechanic: Resurrection or Brotherhood, will come out top in the post-seasonal blokes' market…
Eureka has bolstered its staff after taking on Marcus Garwood as national accounts manager for the independent; a move which sees him returning to the company he left a couple of years ago. It comes as the company readies its first major TV release, already covered here extensively, Wolf Creek, with the TV spin-off due in stores on Monday October 10. The appointment will also see Eureka aiming to offer an S&D service to other independent labels too, particularly those affected by the unfortunate crash of the Lace Digital Media Sales operation. Commenting on the move, the company's sales director Ian Sadler said: "The re-appointment of Marcus is important for me on two levels. It was a sad day for me personally when we had to announce his redundancy just over two years ago, so I am really pleased that we have been able to offer him his old job back. For Eureka, it means a commitment to the longevity of our business. We have a really strong line-up of titles covering the bulk of 2017 and, as such, probably one of the strongest line-ups that we have ever had. Our Masters of Cinema brand continues to grow and the diversification of our business in terms of increasing our world cinema output and TV product is presenting us with now opportunities and exciting challenges. It's also pleasing to me that our infrastructure is now such that we could, for a label with the right fit, provide a comprehensive sales and distribution service."
We'll end with some more from the world of anti-piracy and the number of the week comes from piracy news site Torrent Freak, which, according to its own calculations, suggested that Google is processing more than 24 million takedown requests for illegally uploaded content every week… It's more than doubled over the past year, and means this year's figure alone will top the 1 billion mark…
---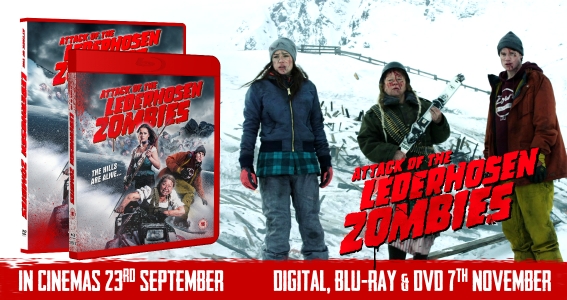 ---
"Using a back-of-the-envelope calculation, we show that this implies that unpaid movie viewings reduced movie sales in Europe by about 4.4 per cent during the sample period. The estimates that we provide can help policy makers to asses the efficient use of public resources to be spent on copyright enforcement of movies. In particular, since we find that virtually all the lost sales of movies are due to a very small group of individuals, most damages of movie piracy could therefore potentially be prevented with well targeted policies."
From a new EU report called Movie Piracy And Displaced Sales In Europe, which further suggested that the figure for lost piracy sales in the UK is just under 3 per cent, well below Spain's 10-plus percentage.
Bridget Jones continues to confound analysts everywhere, as her and her baby top the UK box office charts again and have now, to October 3, earned more than £31 million. Last week's new entries included Miss Peregrine's Home For Peculiar Children, returning Tim Burton to box office form, with £3.48 million in revenue, Deepwater Horizon, with a touch under £2 million, while Oasis doc Supersonic took more than £500,000 on its one night only release, and cricket title MS Dhoni: The Untold Story took just shy of £180,000.
It's been a few weeks since we reported on Blade Runner and the impending new sequel to one of the finest science fiction films ever made. And it's been announced this week that the film will be called Blade Runner 2049. Obviously director Denis Villeneuve, and an enormous cast taking in everyone from original star Harrison Ford to Ryan Gosling and Jared Leto, aren't thinking about Blues Brothers 2000… We're now exactly a year away from its release too…
More titling news and the world's gone mad this week as it was revealed that the next Wolverine film, most probably the last to star Hugh Jackman, will be known simply as Logan…
The film that launched at least one divorce proceeding (possibly)…
A welcome return for Aardman, more to follow, probably…
A long time coming, here's the new Power Rangers…
Here's the Suicide Squad extended trailer…
To subscribe to

The Raygun newsletter, please email
info@theraygun.co.uk
with subscribe in the subject matter
To unsubscribe, email
info@theraygun.co.uk
with unsubscribe in the subject
For editorial or advertising queries, contact
tim@theraygun.co.uk