WE ARE THE CHAMPIONS
QUEEN TITLE NO FLASH IN THE PAN
FAVOURITE GETS ANOTHER BOOST
EONE BOOKS OSCAR SUCCESS…
AND LOCKS IN VICE…
SIGNATURE BOOSTS FRIGHTFEST IMPRINT…
…OFFERS UP BIG PVOD TITLES…
TRAITORS STRIKE FOR ACORN
NFTS GRADUATES SHOW THEIR SKILLS
INSIGHT FORUM ADDS TO LINE-UP
TRAILERS OF THE WEEK
---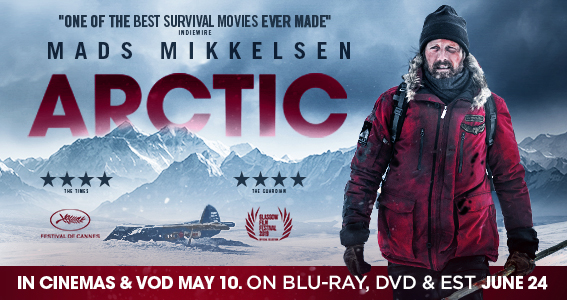 ---
If you can't read this newsletter or see the ads, please click here. We've been away for a few days for half term, hence the late running…
It was a good week for… Fox and eOne ruling the roost at the Oscar ceremony with Bohemian Rhapsody the fastest selling digital release ever…
It was a bad week for… That Netflix, Roma and multiplex row rumbles on…
With remarkable timing, Bohemian Rhapsody's big Oscar night – its trophies on the evening totalled four, including, alongside Sound Mixing, Sound Editing and Film Editing, a Best Actor Academy award for Rami Malek for his portrayal of Queen singer Freddie Mercury – came after the film had had its digital release and slap bang in the middle of Sky Store's big Buy and Keep push for the film. Rarely has an Academy Award winner been given such a serendipitous boost for its home entertainment release, and it was one which Bohemian Rhapsody positively gobbled up. The film arrives in stores as a physical release on Monday, and if the digital is anything to go by, then Fox will be singing We Are The Champions once more for the next few weeks. It sold some 265,000 copies on digital in its first eight days on the sale – the figures from the Official Charts Company went up to end of play on Sunday, ahead of its Oscars wins, and word is it enjoyed further storming sales since – making it the fastest selling digital release ever. Its total outstripped that of the previous holder, Avengers Infinity War. Perhaps more telling is that its total was beyond that of The Greatest Showman. That title – another musical from Fox – has rarely left the top 10 since release, meaning Fox is on for another all-singing success. Commenting on its digital success so far, Virgin Media Store and Virgin Movies senior manager  Adrian Zak said: "Bohemian Rhapsody has been our most successful title launch to date on the Virgin Media Store (in line with it now being the most successful day one EST title ever in the UK market). Post awards-season the title continues to perform well and we expect a similarly strong debut this week on Virgin Movies when it launches as a rental title."
 
Further acclaim for the Bohemian Rhapsody came from Fox itself. Robert Price, Managing Director, Twentieth Century Fox Home Entertainment UK, took a break from singing We Are The Champions to tell The Raygun: "Bohemian Rhapsody really is the champion this week and it's fantastic to be celebrating the number one spot with a truly one-of-a-kind musical movie event that continues to delight and enthral fans across the country.  The awards buzz has definitely helped keep the film at the top of the news agenda but the sales figures are also testament to the growth of the digital marketplace where we have partnered with platforms to deliver an outstanding level of above and beyond support. We can't wait for the physical discs to hit the shelves on Monday March 4."
---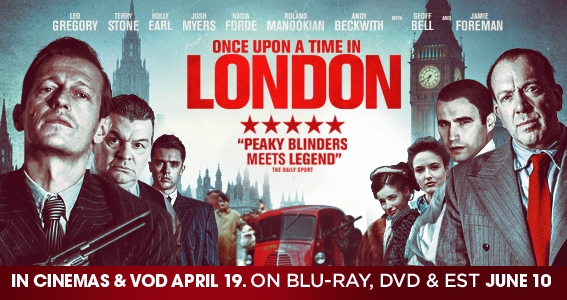 ---
Fox was one of the dominant distributors during awards season, not just with Bohemian Rhapsody's late surge, but also with The Favourite. Olivia Colman added to the film's growing awards cabinet at the Academy Awards, with her Best Actress statuette joining the seven BAFTAs the film had already picked up. Fox is now gearing up for the release, working out where and how to list all The Favourite's glowing reviews and awards achievements on the sleeve for the May 13 physical release. We'll have more on the release in the coming weeks, but it gave Fox cause for double celebration this week. And Colman's acceptance speech should have added to pre-orders, making anyone who hasn't seen the film yet vowing to see it on its home entertainment bow. Retail is eagerly awaiting another Fox biggie in the shape of The Favourite too. As Sainsbury's Andrew Dean said: "We're looking forward to the release of the Favourite. It will be one of the highlights of the next few months and should have a special appeal to the Sainsbury's customer.  Following the film's success at the BAFTAs, it was great to see Olivia Colman winning the Oscar, it was well deserved and it'll certainly help enhance interest in the home entertainment release."
 
Also celebrating impressive Oscar wins, alongside a raft of other awards nominations and gongs over the past few months was eOne. And some of its key titles are landing in the second quarter. "It's been a great awards season for us, and Q2 is an awards nominated-heavy quarter for us," said the company's Scott Monahan. First up is Christian Bale heading up an all-star cast in Vice. The film earned a make up Oscar on Sunday night, and it's the make up that turns stars such as Bale and Sam Rockwell into real-life characters Dick Cheney and George W Bush that give it its appeal. "The transformations will help sell it," said Monahan. "We'll be using those in the AV as well as bringing out the comedy. We'll be shouting about the ensemble cast too." Next is a film that is one of our favourites of the year. Stan And Ollie, which follows Laurel and Hardy's final tour in the UK. The film will end up with more than £10 million in UK box office receipts, no mean feat, and eOne will build on its impressive theatrical push for the film. Monahan said: "We'll have a major campaign, targeting instore and all media across TV, outdoor, digital, social and print. A gold foil O card will look fantastic on shelf."
 
Green Book was the big Oscar winner, picking up the Best Film gong after a late, unstoppable surge. The film will end up at around £8.5 million in UK box office terms, with an expected spike this weekend. "It's far surpassed all our expectations so far," said eOne's Scott Monahan. eOne is going big on the sleeve – it will be emlabzoned with a statuette playing up its Best Picture win. eOne will maximise its potential by supporting the title heavily through traditional media. It is currently putting together a third party promotional package, and, as Monahan noted: "We're really pleased with how this one is shaping up." The awards-friendly eOne Q2 quartet is closed out by If Beale Street Could Talk (Best Supporting Actress for Regina King), its current theatrical release has helped boost book sales on its way to an estimated £3 million in revenues. "In terms of the marketing, we'll be capitalising on the awards pedigree of [director] Barry Jenkins and the filmmaking talent."
---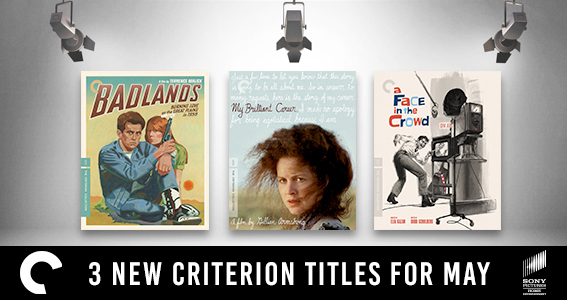 ---
As noted above, Bohemian Rhapsody is sitting pretty at number one in the Official Film Chart, in a top 10 bookended by musicals, with The Greatest Showman at number 10. Johnny English Strikes Again. New entries include Smallfoot and, sitting pretty in the top 10 after its first week on sale is Lionsgate's Gerard Butler submarine thriller Hunter Killer, in which the star navigates his way through a post-Cold War landscape. It's at number eight in the Official Film Chart, making it one of the highest new entries and appearing in other Official Charts Company listings too. Commenting on its success, the company's Eileen Tracey said: " currently at number three in the chart this week, smashing our expectations and providing the biggest theatrical box office conversion to home entertainment for a long time! Support and reaction across physical and digital retail has been superb. Our all-out action marketing and publicity campaign has really hit well with our target audience. Proving again just how bankable Gerard Butler is, he'll also be starring in Lionsgate's British thriller The Vanishing in cinemas at the end of March and then later in the year in Angel Has Fallen, the third in our action franchise."
 
As horror fans gather in Glasgow for the annual trip north of the border for Arrow Video FrightFest, offering a weekend's worth of horror and genre far, a smattering (or should that be splattering) of films airing that are due to appear on the FrightFest organisation's collaborative imprint through UK distributor Signature, FrightFest Presents. Among those on offer is The Siren, a key title in the horror labels Q2 slate. We've been discussing its releases for the next quarter with the company this week, giving us the perfect opportunity to update on how the FrightFest Presents operation is performing under Signature's tutelage.  "It's going really well," said Signature's Emilie Barra. "We both share a love of genre cinema and we have discovered some outstanding films." On to that Q2 FrightFest Presents slate and The Siren is, as Signature noted, a horror thriller with touches of "The Witch meets Shape Of Water". As the company's Emilie Barra said: "It's already four and five star reviews." In June comes one of the stars of last year's FrightFest, Terror Of Hallow's Eve, "a strong serial killer title", said Barra. As for Giant Killer Ants, well, the title says it all, and if it's half as good as Signature's description – Spinal Tap meets Tremors – we'll be happy. A Young Man With High Potential (April 8) is, said Barra, "a shocking look into the mind of a first time killer". It is, she added, "one that will create a lot of debate". Pimped (April 15) is a psychological thriller that's also had the platform of launching at FrightFest. Killer Weekend (May 6) is a stag-do-gone-wrong film as a paintballing weekend goes awry when the happy band meet up with some zombies. The Night Sitter , due in June, is a "nostalgic, throwback thriller", according to Emilie Barra, with the kind of comparisons ("The Babysitter meets Stranger Things meets Sabrina The Teenage Witch"). ​
 
And what of the rest of Signature's Q2 fare? It's a ridiculously big quarter from the independent, with a blend of theatrical and premium vod titles alongside other day and day limited theatrical and home entertainment fare, next to strong genre releases. The first significant release of the quarter is British crime drama Once Upon a Time in London. The notorious story following the violent reign of two of London's most notorious gangsters, Jack 'Spot' Comer and Billy Hill, in the 1940's. From the visionary director Simon Rumley, it is being described as Peaky Blinders meets Legend. This true-crime thriller will be hitting the big screen on digital vod platforms simultaneously on April 19, before its DVD and BR release on June 10. The next premium VOD of Q2 is acclaimed Mads Mikkelsen desolate thriller Arctic. Following its premiere at last year's LFF, this tense and edge-of-your-seat thrill-ride has already clocked up rave reviews following its prestigious festival run, being described as "the best survival movie ever made" , and will be receiving an elevated campaign in the run up to its theatrical bow on May 10 before the physical release on June 24. On June 21 Ethan Hawke makes a return to the big screen after enjoying a recent resurgence; Stockholm is based on the true story of the bank raid gone wrong and hostage terror in 1974 that gave birth to the phrase Stockholm Syndrome. Hawke plays a bank robbing bandit who wins over his female captors. Starring alongside Hawke is Noomi Rapace as his hostage turned ally and Mark Strong as his criminal side-kick. The final PVOD of the quarter is the
concluding instalment in the relentless action franchise, Escape Plan. Escape Plan 3 sees the return of Hollywood and Signature favourites  Sylvester Stallone and Dave Bautista and will be released in cinemas and across VOD channels on June 14.
---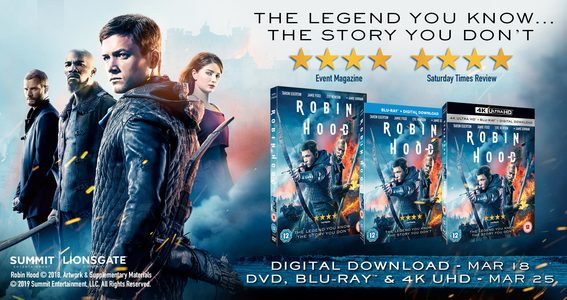 ---
Looking at Signature's home entertainment slate, the impressive quarter kicks off with an unbelievable true-crime documentary, The Accountant of Auschwitz (April 15). Applying Making A Murderer-style filmmaking to a tale of a man who took part in the deaths of thousands at the Nazi concentration camp. Surrounded (April 22) follows on the heels of such hits as The Shallow and The Meg and features, you guessed it, sharks. Bernie The Dolphin (April 22) is a far gentler marine excursion, a family based film featuring the lovable titular mammal in a Free Willy-style adventure. Furious (April 29) is a Game Of Thrones-esque ,big budget Russian blockbuster that is keenly timed for the end of April to tie in with the finale of the series. On the same day, there's also Prospect, a sci-fi epic that is drawing comparisons to Christopher Nolan and Ridley Scott, while support from Sci Fi London should give it a boost. Donnybrook (May 6) stars Jamie Bell in arguably his most violent outing thus far, as the former Billy Elliott enters the dark, underground world of cage fighting run by unscrupulous villains. Asher, also in May is John Travolta's arrival in Burning Rubber on May 27. Coming off the back of Travolta's reappearance in the top 10 with Gotti, it's given a further boost thanks to the presence of Shania Twain. 
The mega month continues with the ever-marvellous Ron Perlman starring in this thriller that, said Signature's Emilie Barra, "is like John Wick with a dark comedy edge". Death Trench blends two of Signature's favourite genres, horror and war, in a tale set in the First World War trenches. Cinderella, while being somewhat milder, is another home fixture for Signature – an animated take on a well-known classic. Also in May is edge-of-your seat disaster thriller The Quake. It showed on the IMAX screen during London Film Festival, which gives an idea of the standard of the effects. As Signature's Emilie Barra said: "It's a disaster film, but it's both believable and timely, with a climate change plot. It stands tall alongside anything Hollywood can offer." Also in May, Olivia Wilde gets revenge in A Vigilante, starring as a domestic abuse survivor who becomes a vigilante. "It's a dark thriller for the me-too generation," said Emilie Barra. 15 Minutes Of War (June 17) stars Signature's new action star Olga Kurylenko, a based-on-a-true-story tense tale of schoolchildren kidnapped by terrorists. The Professor (june 24) sees Johnny Depp starring as the eponymous university bigwig who lives the wild live after getting a cancer diagnosis. Brother's Nest (April 1) is a dark Australian comedy thriller, Marriage Material is a twist on the traditional romcom, starring, among others, Karen Gillan. El Angel (April 15) is a true crime story which also bears the legend "Pedro Almodovar Presents", which should further boost its chances. The Witch (April 22) is a Korean horror, which has an established fanbase Signature will be reaching through PR and marketing. Breaking Habits is one of those rare, truly unbelievable documentaries (it arrives at the end of April as a day and date release), about cannabis-friendly nuns (no, seriously). "There's a Vice-reading audience for this as well as 35-year-old and above broadsheet readers," said Barra. "Expect to see some fun cannabis-related marketing and PR." April is completed with Crossing The Line, starring Tessa Thomspon and boasting impeccable pedigree. May sees strong genre far, not least political thrillers (Above The Law) and teen comedy (Summer Of Love), ahead of the film that anyone who sees a trailer for will instantly fall in love with: Pick Of The Litter. The day and date doc follows guide dogs in training. "There are so many audiences to target and everybody LOVES dogs. This release has some serious pedigree!" said Emilie Barra. Also in May comes the directorial debut of comic and writer Simon Amstell with Benjamin. The Stranger Things connections on Proximity, a sci-fi tale due on May 13, give it the extra push it needs, while My Days Of Mercy stars Ellen Page and Kate Mara which will receive a limited theatrical run to ensure this acclaimed LGBTQ drama can be enjoyed across the big and small screen. Dirty Cops (May 20) is a French thriller starring Gallic superstar Guillaume Canet, and has echoes of The Nice Guys. Level 16 is a high concept dystopian thriller, Signature is playing up its "Handmaid's Tale meets Black Mirror" vibes. The Standoff At Sparrow Creek (June 3) has the kind of pedigree that has us dying to see it – this whodunit comes from the producers of the excellent Bone Tomahawk and Brawl In Cell Block 99. Jellyfish (June 24) rounds out the quarter and Signature is hoping for big things. "It's this year's big British breakout drama," said Emilie Barra.
Also talking about its forthcoming releases this week was Eureka, which was on social media to unveil details of its April releases. They range from classic 1950s horror to classic 80s VHS fare, taking in more in between. All, as ever, are gorgeously presented, and in the case of the classic 80s title, the seminal adaptation of Stephen King's horror Cujo, a sumptuous package. Here's Eureka's Marcus Garwood on its forthcoming slate, He said: "We have a really superb line-up of releases for April; Kicking off with a 1952 Fantasy Horror rarity The White Reindeer from Finnish Director Erik Blomberg, making its UK debut via a brand new 4k restoration. Next up it's the 1943 Biographical Drama Song Of Bernadette appearing for the first time in the UK on Blu Ray; Winner of four Academy Awards (Including Best Actress for leading lady Jennifer Jones) its one of the rare Hollywood Studio films to address spiritual belief & religious conviction. Sticking with the Blu Ray debuts Billy Wilder's frenetic and hugely entertaining comedy One, Two, Three gets the Masters Of Cinema treatment. Then to round off the month we are hugely excited to present Stephen King's Horror classic Cujo. This strictly limited edition set contains more than seven hours of extras and is wrapped in a hardbound slipcase featuring newly commissioned artwork by iconic horror illustrator Graham Humphreys. Another absolute must-have for horror fans who are already feverishly hitting the pre order button."
  
Some forthcoming release news now and Monday sees one of the year's more shocking titles in the shape of The House That Jack Built, starring Matt Dillon and directed by Lars Von Trier, it is not, it must be noted, your average serial killer title. Commenting on the release, Curzon Artificial Eye's Paul Diment said: "We've had the privilege of releasing the catalogue of Lars von Trier since Antichrist back in 2010. We followed that up with Melancholia, Nymphomaniac and the UK Blu-ray premiere of Breaking the Waves. On Monday we release probably his most controversial film to date. Like his previous projects, The House That Jack Built has split critical opinion, but remains as original and outrageous as any of his previous films. We've received major grocer support from Monday and will be supporting the release with a targeted print & online campaign."
One of our film highlights of the past 12 months has been Possum, a dark homegrown feature made by Garth Marenghi's Darkplace genius Matthew Holness. It finally arrives on Monday after playing the festival  circuit, where it wowed audiences with its dark-as-you-like horror sensibilities. It's released by indie label Bulldog Films, whose Philip Hoile said: "It was amazing to see such a strong and passionate reaction to Possum from audiences on its festival run and theatrical and premium VOD release last year and we can't wait for new audiences to find it on Blu-ray, DVD and Digital HD from Monday. The Spirit team have done an outstanding job securing three grocers plus HMV and Fopp Film Of The Month activity for a compelling but challenging film - and the latter was obviously an opportunity we couldn't be convinced would still be possible a few weeks back. We're also encouraged by the pre-orders on the Blu-ray, which has exclusive extras including a new commentary with director Matthew Holness and dop Kit Fraser."  
---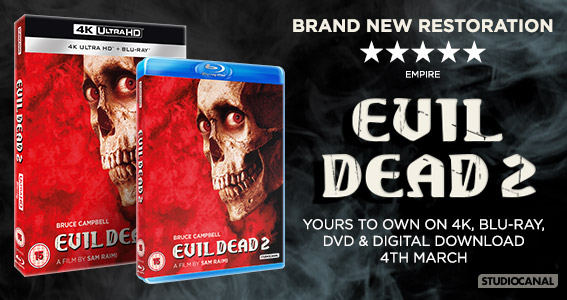 ---
April 1 looks like date to celebrate for Acorn Media who, In a twisted kind of TV horserace, finds themselves backing rival horses with two new TV series racing side-by-side for DVD and digital release. Both are currently airing at 9pm on Sunday nights:  On Channel 4, Traitors starring Keeley Hawes had gotten off to a roaring start with 2 million consolidated viewers, while on BBC One, Baptiste, the Missing spin-off starring Tcheky Karyo, kicked in a consolidated 7.5 million. This translates to 9.5 million watching Acorn's coming-soon product, the company doesn't mind who comes in first or second... until the Monday morning sales charts.  Acorn Media International nd Stuart Shaw said: "When you've got spies, lies and penchant for murder, it spells Acorn Media all over. With Debbie Murray at Aim Publicity reaching out for the stars to ensure some wide press coverage, we're loving Sunday nights right now - in this horse race, no matter which title wins, we're hot to trot."
The  long-mooted new joint British TV streaming service, a joint venture between the BBC and ITV, moved a step closer to reality this week, with the two television giants revealing they were in the concluding stages of talks to set up the service. It will offer "unrivalled" homegrown boxsets from both the BBC and ITV, with new programmes commissioned too. The pair have agreed a "joint vision" for the service, with legal elements now needing to be cleared; they expect others to join the service too. No further details on price or launch were offered, beyond a promise of "competitive" pricing and a launch in the latter half of 2019. Carolyn McCall, CEO of ITV, commented on the news: "I am really pleased that ITV and the BBC are at the concluding stage of discussions to launch a new streaming service. BritBox will be the home for the best of British creativity - celebrating the best of the past, the best of today and investing in new British originated content in the future." BBC Director-General Tony Hall added: "I am delighted that the BBC and ITV are working together on something truly special - BritBox. A new streaming service delivering the best home-grown content to the public who love it best. The service will have everything from old favourites to recent shows and brand new commissions. It's an exciting time for the viewing public."
To the Picturehouse Central, where the National Film and Television School was hosting a graduate show for successful students from its Marketing, Distribution, Sales and Exhibition MA course. The students had worked in and around the industry, alongside distributors, sales agents and more, at film festivals and seen the business side of the industry even closer up at internships. It's a remarkable course, with the standard of work produced at the likes of Altitude and Signature was impressive, while some of the students have already succeeded in getting jobs within the industry. As the NFTS' Debbie Rowland noted: "It's a course people say they wish they could have done when they were around. I would hire each and every one of [the graduates] like a shot if I could."
BASE has finalised the line-up for its forthcoming Insight Forum event, held in association with ERA and taking place at the British Museum in London on March 13. The final name to join the speakers and others on the stage will be Ampere Analysis research director RIchard Cooper. He'll be unveiling details of the organisation's Q1 analysis and looking and at how svod suppliers can influence purchasing habits beyond their own services. Cooper said: "We're looking forward to revealing the findings from our latest wave of UK media consumer tracking. The results from our Q1 2019 survey will be available just in time for the event and will provide the most up to date view of the UK's media consumption habits. I'll be showing the evolution of SVoD subscribers' consumption habits, outside of bingeing TV shows on streaming services, and providing a view as to how the different SVoD services influence their consumers' transactional spending. It is clear that digital and physical video still play a key role in UK consumers' media landscape as part of an ever more diverse consumption environment." For ticket information contact vicki@baseorg.uk 
---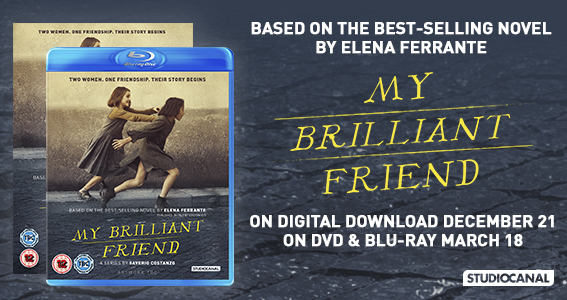 ---
QUOTE OF THE WEEK
"The research confirms something many internet pundits have long instinctively believed to be true: piracy isn't driven by law-breakers, it's driven by people who can't easily or affordably get the content they want. Around half of all respondents have watched something at some point in their lives that may have been pirated – however, the majority rarely or never do that nowadays. People are watching less pirated material now than they used to, and they assume they'll continue to watch less in the future. This is largely because of the cheap, easy access to free and paid material on the likes of Netflix and YouTube. Compare that with pirating a show: piracy requires some technical ability and it is risky.
"The simple fact for those who know anything about the internet, is that censoring the internet doesn't work. People know there are multiple sites where it is possible to download illegal material. They also know that blocking the most popular ones simply means you'll get pirated material elsewhere.
"Overwhelmingly, New Zealanders said 'cheaper streaming services' and 'more content available on existing streaming services' [would stop them from watching pirated content]. These two options were by far ahead of other options, at 57 and 48 percent respectively. Punitive measures, such as prosecution for pirates and censorship of pirate sites, were only thought likely to be effective by 33 and 22 percent of people, respectively."
Taryn Hamilton, from Vocus Group, a New Zealand company, which has released research into consumer attitudes to piracy. And streaming services, it said, are killing illegal downloading…
AT THE MOVIES
And yes, that was the Oscars and that was awards season. It took less than 24 hours for some film news outlets and the ever-keen US trades to start running features about what will win big in next year's event… You should have heard by now, of course, but you can always hve a look over here to refresh your memory https://www.oscars.org And if you want to give your own hot take on Green Book or Bohemian Rhapsody, then why not head to the Internet to give your tuppenceworth, everyone else has…
Meanwhile, barely had Rami Malek got home clutching his Academy Award for Best Actor than he was in the frame for a huge payday. For the Bohemian Rhapsody star is strongly rumoured to be appearing as the baddie in the next Bond film, aka Bond 25. He is said to be in talks to star opposite Daniel Craig, appearing as 007 for the last time. 
Another Oscar winner also getting new work is Bob Persichetti. One of the key talents behind Into The Spider-Verse is said to heading back to work with his old pals at DreamWorks Animation to begin work on a Puss In Boots sequel. The news came as Spider-Verse rightfully celebrated its Oscar win as Best Animated film. THe first and only instalment of the Shrek offshoot was released in 2011. 
Loads of reboot news this week, chief among them being Gremlins. Yes, Gizmo and co will be back, albeit in animated form. For Warner is said to be developing a new cartoon version iof the series for its own planned streaming service. It's said it will follow a young Gizmo and his owner befire the two feature film outings. Other titles mentioned in terms of a reboot or remake this week are, wait for it, Sleeping With The Enemy, and Kevin Smith is back in the chair as director for his early creations Jay and Silent Bob…
TWEET OF THE WEEK
Follow us on www.twitter.com/theraygun…
https://youtu.be/-yK4yWlM7Ug
https://youtu.be/ZsBO4b3tyZg
You're on The Raygun newsletter mailing list, which has been running for eight years, because you requested it, have been recommended to us or sent us emails. You can unsubscribe at any time, if you're daft, using the link elsewhere or by emailing as below. But of course, you don't want to do that, do you? We don't share your information with anyone else, we don't like cookies and we're the good guys. We care because you do… 
To subscribe to The Raygun newsletter, please email
info@theraygun.co.uk
with subscribe in the subject matter
To unsubscribe, email

info@theraygun.co.uk

with unsubscribe in the subject
For editorial or advertising queries, contact

tim@theraygun.co.uk