WESTEROS HO!
CHARTS UPDATE…
FILTH MAKES ITS MARK
ENTER METALLICA
HMV AWARDS JOY
MAY THE 12TH YEARS A SLAVE
AMAZON'S PRIME NUMBERS
AMAZING NEW TRUST TRAILER
SIGNATURE UNVEILS Q2 SLATE…
…WHILE ARROW HEADS TO THE BURBS
JUDE IS THE DOM
EONE'S BIRDS SET TO FLY…
…PLAN FOR ESCAPE
OPPORTUNITY KNOX FOR PARAMOUNT
STUDIOCANAL GETS THE FEAR
DELTA GETS JINSY HELP FROM STARS
CARDS BINGE FIGURES
---
---
I
f you can't read this news
letter or see the ads, please click
here
It Was A Good Week For…

Game Of Thrones and all the BAFTA winners

…
It Was A Bad Week For…

Cineworld and the whole will they/won't they saga as to whether it was going to screen Stranger By The Lake…
Another big, big week not just in news terms, but in sales terms too. If last week provided a fillip in terms of sales by units and in volume, then this week was all about value, as Game Of Thrones broke landmark after landmark. And beyond those strong sales there was also awards fever and, elsewhere, more big titles going up for pre-order and some big announcements too, not least from LOVEFiLM and Amazon.
Let's start with some sales though, and in the middle of a week when the kids were off school, it was an 18-rated title which dominated proceedings. For ahead of the family-friendly Cloudy With A Chance Of Meatballs (giving SPHE another strong week after Captain Phillips' performance the previous one), sat atop of the proverbial Official Charts Company throne was, er, Game Of Thrones. Commenting on chart activity over the past week or two, Official Charts Company's Martin Talbot said: "Last week the market was up by eight per cent week on week (compared to the previous week) driven by Captain Phillips and Turbo – and probably some kind of impact from Valentines, although there was little sign of a surge for Valentines based on the titles which fully delivered last week. This week, volume is down a little - but value is up by about 15 per cent, because the biggest title is Game Of Thrones. It's currently [by Thursday] done more than 110,000 this week (plus 10,000 of the new series 1-3 box set), so it's pretty healthy."
And while, as the Official Charts Company noted, Game Of Thrones still has some way to go to break its own record as the bestselling box set ever (2.5 million units of Band Of Brothers), it was still notching up some impressive stats and a few records of its own. For with its day one sales alone approaching the 100,000 mark, it was not only the biggest selling day one TV sales figure for a decade, but the biggest EVER in value terms. It's heading for a first week total of somewhere around the 150,000 to 160,000 mark. Remarkably, it's also a whopping 45 per cent up on the previous season. Commenting on its performance, HBO's Ian Fullerton said: "We're delighted with the result at HBO. We always knew this would be a big release and it's great to see it doing so well across every sector of the market. What is particularly pleasing to see is that Game of Thrones has sold exceptionally well digitally too proving that DVD and Blu-ray can sit alongside the newer digital download technology. It's very heartening to see a vibrant & healthy TV market in the UK." We've got a round up all HBO's activity, with pictures, in a report on our website.
---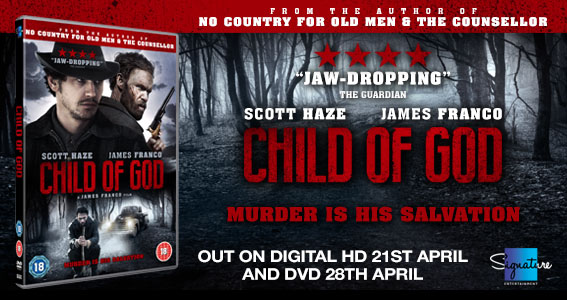 ---
Still selling well into its second week after a hugely impressive first seven days on sale was Lionsgate's Filth. As noted here last week, it got off to a flying start and ended up selling around 40,000 units in its first week. Commenting on the success, Lionsgate's Susie Bould said: "We are very pleased with the great week one sales result on Filth. The highly innovative, engaging and shareable PR prompted incredible organic pick-up last week. This activity dovetailed very effectively with our strong above the line campaign and this was reflected in a great week one result." Our Twitter followers should have seen us tweeting the wonderful pack of Filth-related gear, including cigarette papers (what we'll use them for, heaven knows), beermats and both the standard, O-ring Day-Glo packaging and Steelbook, if you go to our website, you can also see a detailed look at the film's excellent commentary, one of the finest we've seen for some time.
Also performing well over the past week or two has been Metallica: Through The Never, a unique film which blends live metal gig and genre horror film. What's more, it's performance on physical formats followed eOne's hugely successful theatrical IMAX release last year, one that was marketed by the company's home entertainment team and also successfully beat its original forecasts. It took £250,000 at the box office, and sold more than 12,000 units in its first week of release. So, has the bold release strategy been a success? "Absolutely," said the company's Dan Gilson. "it was really important for us to position the release as a full blown feature film and not just a live DVD, and I think the results speak for themselves."
---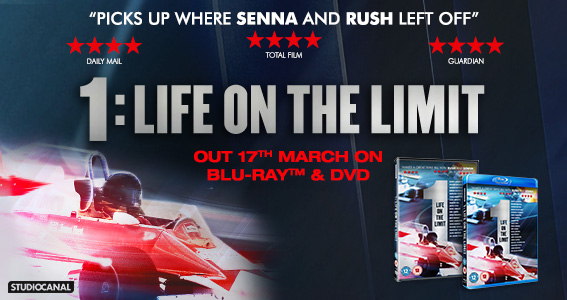 ---
As you may have noticed, we're in the middle of awards season and, as we've noted here, hmv has embarked on a mammoth, nationwide burst of activity, topped by cinema advertising and including activity right down to each individual stores. We've been tracking its stores activities through Twitter and it's great to see them really interacting with their customers on a local level through social media. And what does the retailer think of its activity so far? Marketing chief Patrizia Leighton said: "We are very pleased with how the hmv presents awards season campaign is performing and our store staff are really getting behind the season with fantastic in store displays, showcasing the very best of awards over the years. Now this years awards season has well and truly begun in amazing style with the BAFTAs on Sunday we will continue to celebrate key themes across Blu-ray and DVD catalogue including best director, best picture and best of awards over the next couple of weeks as we run up to the Oscars. We will also be using hmv presents awards season across this years winners through our new release activity continuing to celebrate the quality of film coming to home entertainment in the coming months."
Of course, last Sunday was the BAFTAs and we wouldn't dream of patronising you buy telling you what the winners were – if you weren't watching them you'd better have a good excuse (maybe you were there) and who really finds out the results from a trade publication anyway? You can see them here if you want, by the way) But we have got some interesting BAFTA-related home entertainment news. One of the big winners on the night was 12 Years A Slave, eOne's blockbusting title which picked up two awards, for Best Film and Best Actor for Chiwetel Ejiofor's starring performance. eOne took the opportunity, post-BAFTAs, to announce the date for the home entertainment release of the film, which is now up for pre-order. It is due on May 12 and, announcing this, the company's Matt Brightwell said: "Currently enjoying a phenomenal amount of media coverage, 12 Years A Slave - from acclaimed director Steve McQueen - has been universally critically acclaimed and is considered to be this year's hottest awards contender having already won the Golden Globe for best Drama and a BAFTA for best film and Best actor. The film stars Chiwetel Ejiofor in what has been described as a career defining performance and it features outstanding performances from a supporting cast including Michael Fassbender, Benedict Cumberbatch, Paul Dano, Paul Giamatti, Brad Pitt and Lupita Nyong'o in her film debut. We are delighted to announce the film for release on DVD and Blu-ray on May 12. eOne is incredibly proud to be releasing this year's most eagerly awaited film and British Oscar hopeful at this week's awards. It demonstrates the diversity and quality we have in this year's release slate."
---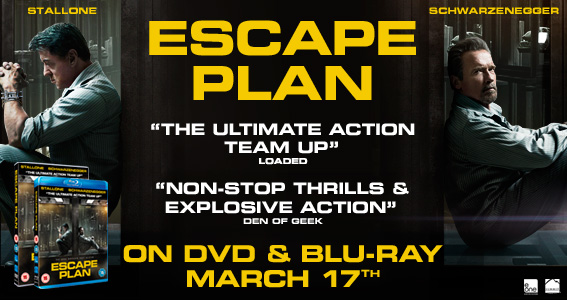 ---
And so, awards and sales performance aside, there's been more big news and one of the week's biggest announcements arrived from LOVEFiLM and Amazon. Next Wednesday sees the long-mooted Amazon Prime Instant Video Service officially launching to UK consumers. It will blend the existing LOVEFiLM Instant service with Amazon Prime's existing offering and also has the additional bonus of offering films to rent and buy on a pay per view basis. Current LOVEFiLM members perhaps get the best deal out of it – they can either keep their existing membership or, for what amounts to little more than £7 per year extra, will get the Prime offering, which includes unlimited one-day delivery and access to half a million Kindle books to borrow. Amazon Prime Instant Video costs £79 per year and while existing Prime members face an increase of £30 from their current deal, they do get the streaming services included. Furthermore, if they sign up within a week of the launch on Wednesday February 26, it will cost just £49 as a special launch offer. The price of the ppv offerings has yet to be uinveiled, although it is expected to be "highly competitive", sources said. The initial offering will include the likes of the second Thor film, out next week,, and the recently released Captain Phillips and Game Of Thrones Season 3. Although the current LOVEFiLM Instant service will be rebranded as Amazon Prime Instant Video in line with the new launch, the LOVEFiLM name will not be disappearing entirely – the rental by post service will still be branded with the familiar name and logo. The move follows the relocation of old LOVEFiLM staff to Amazon's High Holborn operation and assorted changes of email address and the likes.
Amazon is expected to talk more about the new Prime Instant Video offering next week as it launches. In the meantime, commenting on the launch, Tim Leslie, vp of Amazon Instant Video for the UK and Germany said: "We've worked hard to offer the best selection of TV shows and movies for Prime Instant Video—in fact, we've more than tripled selection since LOVEFiLM became part of the Amazon family. We also added high definition video and introduced apps for popular devices like Xbox One, PlayStation 4, Samsung and Sony TVs and iPads and iPhones. Customers who love movies and TV will love Amazon Prime Instant Video." Greg Greeley, Vice President of Amazon Prime added: "Millions of customers in the US have streaming video included as part of their Prime membership and they tell us they love the combination of unlimited delivery, the ability to borrow Kindle books, and convenient access to thousands of the most popular movies, TV shows and exclusive videos. We are delighted to be bringing that same combination of services to the UK, providing members truly unique benefits they can enjoy every day of the year."
---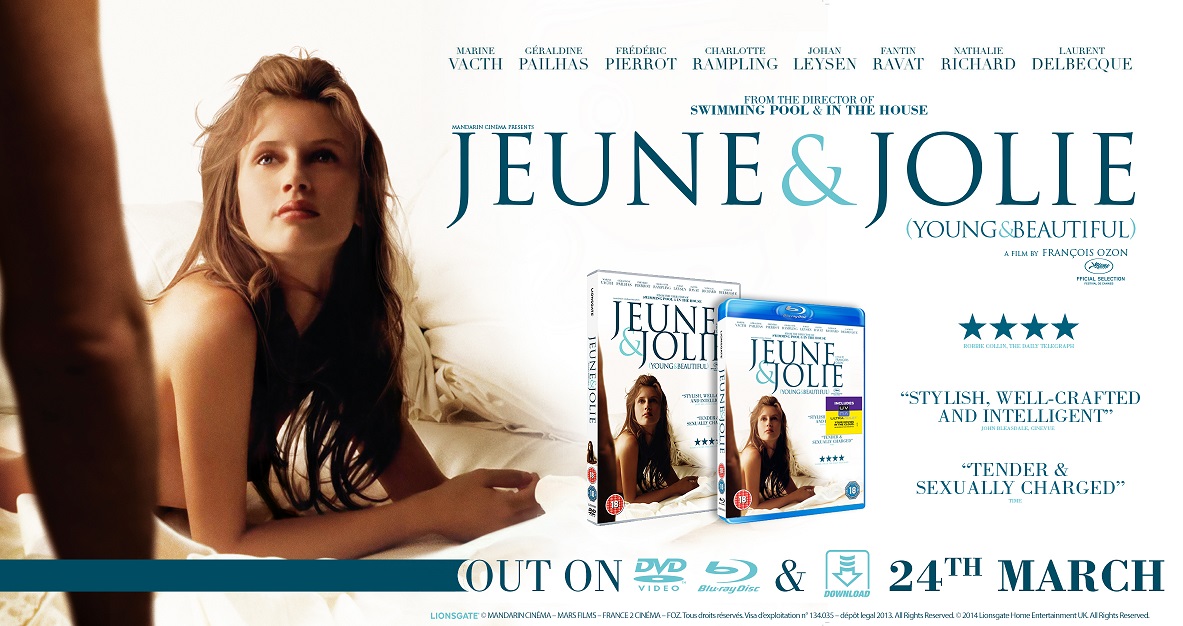 ---
More big news, this time from the Industry Trust, which launches its second new burst of Moments Worth Paying For activity for 2014 in cinemas next Friday (February 28). And it's another belter too – this time featuring one of the year's superhero biggies, The Amazing Spider-man 2. It features the webslinger taking on Electro and plays up the magic of the movies and seeing legitimate content, as well as directing consumers to FindAnyFilm.com. In keeping with the Trust's current strategy the new ad will be supported by other elements, such as outdoor, digital, social media and PR. Commenting on the ad, the Trust's Liz Bales said: "The Amazing Spider-man 2 has wide audience appeal, similar to our previous Marvel execution which performed well for the target audience, making it the perfect choice for the next instalment of the campaign. With each trailer execution delivering more traction and success for the campaign it's key that this momentum continues. We're delighted to have partnered for the first time with Sony Pictures Releasing UK on one of the tent pole releases for 2014. Through the thrilling scenes of Spider-man and the additional support of the Sony Pictures Releasing UK team we're able to continue to increase awareness of the huge range of legal services that are available through FindAnyFilm.com, helping to continue to reduce audience engagement with infringing content." Peter Taylor, md of Sony Pictures Releasing UK said: "We have been working with the Industry Trust since it was created – almost ten years ago. This is the first time we've collaborated on an exclusive trailer for the influential Moments Worth Paying For campaign and we're excited that Spider-man is taking our audience on this journey. Consumer Education campaign's such as Moments Worth Paying For have proven success in supporting the sector and reducing the impact of piracy. Sony is committed to tackling the key drivers to copyright infringement and working with the Trust is the perfect way to deliver on that objective. Securing support from the Director, Marc Webb – adds further weight to the argument around the value of film, helping audiences to put the message into context."
It was further worth noting that the Trust significantly improved the reaction to its latest Moments Worth Paying For ad by doing an exclusive deal with Total Film which saw the trailer getting a write up on the film magazine's website, featuring on the homepage, both firsts for the Trust. The organisation's Liz added: The Total Film exclusive on the Moments Worth Paying For/The Amazing Spider-Man trailer is huge for the campaign. Building on the success of the Anchorman: The Legend Continues and the Muppets Most Wanted trailers establishing that bespoke and exclusive content gives our messaging real cut through. Sony Pictures Releasing UK provided exclusive footage and images for their first collaboration on Moments Worth Paying For, enabling us to land exclusive coverage on the Total Film home page, which is a first for the campaign. Coupled with a positive write up, that one piece of coverage generated over 14,000 organic views and we're looking forward to many other pick-ups. So a real win for Moments." We'll have the spot, with more words from those behind it, including director Marc Webb, on our site shortly…
---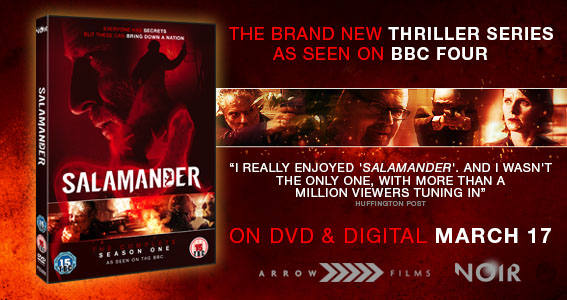 ---
Q2 presentations are continuing to come thick and fast. One of the latest comes from Signature Entertainment, still one of the most talked about labels in the industry. The thriving independent has been busy in the acquisition market in recent months, a fact we've noted here along with many of its recent successes, such as the Paul Walker starrer Hours. And its ever-expanding release schedule is signified by the company's release slate for Q2, with a title being released every week for the three month period. Highlights in chronological order include April's Jet Li starrer Badge Of Fury; Ryan Reynolds in "coming-of-middle-age, sci-fi in Scopers; horror in Evidence; romcom Lost In Love; Neil LaBute's Some Girls and the James Franco directed Cormac McCarthy adaptation Child Of God. There are also children's titles in the shape of Favourite Nursery Rhymes And Songs and Igam Ogam. May sees Wesley Snipes returning in supernatural Western Gallowwalkers, directed by the aptly named Andrew Goth; a new take on Sleeping Beauty; Shining-style thrills in The Last House; a new bodybuilding doc from the producer of classic Pumping Iron, Generation Iron, narrated by Mickey Rourke and featuring Arnold Schwarzenegger; Brit hoolie tale Dangerous Mind Of A Hooligan; Jay-Z and assorted acolytes in the Ron Howard-directed documentary Made In America; Josh Duhamel in Wrecked and John Cusack in Drive Hard. May also sees the launch of big theatrical release The Legends Of Oz: Dorothy Returns. Into June and there's Sylvester Stallone in actioner Out Of Sight; horror Paranormal Initiation; comedy in Behaving Badly, which boasts a cast including Selena Gomez, Elisabeth Shue, Heather Graham and Mary Louise Parker; family film Adventures In Roborex; sci-fi horror Pl+s 1; London horror Shame The Devil and, at the end of the month, the Evil Dead-inspired Wither. Commenting on the slate, Signature's director of digital and TV Jon Bourdillon said: "The phenomenal Q2 line up from Signature is just the start as the company strengthens and broadens its content. From big budget action movies, pre-school programmes and theatrical documentaries the company is excited about offering compelling titles across all genres in 2014 and beyond."
Also on the Q2 front, the Arrow Video imprint has unveiled its slate for the three months, going online to make the announcement and winning over its army of fans. Commenting on the slate and talking about specific titles, Arrow Video's Francesco Simeoni said: ""We are very proud to have announced our slate for Q2 which takes in some big mainstream hits like Joe Dante's The Burbs, which we are working closely with the director on for this new special edition and marks the film's first appearance on Blu-ray in the world and will be available on a limited edition Steelbook. Other titles include prestigious documentaries Koyaanisqatsi and Powaqaatsi which will be released on Blu-ray in a new deluxe edition, more traditional Arrow Video horror like the films of Vincent Price which we have worked with The League of Gentlemen on and prestigious arthouse titles, coming to the UK market for the first time ever like Elio Petri's Kafkaesque The Assassin which stars La Dolce Vita icon Marcello Mastroianni and our biggest project of the year - a new survey of filmmaker Walerian Borowczyk following the success of our kickstarter to restore Goto which comes in June ahead of the retrospective and exhibition at the BFI and ICA."
---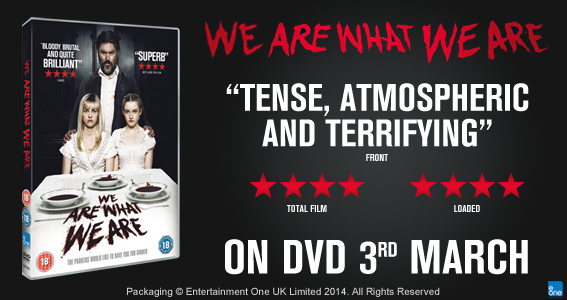 ---
Some product news now and with Filth still selling well, Lionsgate is turning its attention, among other things, to another much-talked about virtuoso performance, Jude Law in Dom Hemingway. Lionsgate's Susie Bould said: "We are really excited about upcoming release Dom Hemingway which sees critically acclaimed actors Jude Law and Richard E Grant playing against type in this original, hilarious and shocking British gangster film. With such strong AV we are putting together an exciting digital campaign to showcase the amazing performances, as well as a strong press campaign to showcase our eye-catching artwork. Through careful targeting of key male targets and red top press in our marketing and publicity, we are expecting a strong home entertainment result for this release."
More forthcoming titles now and eOne continues the wealth of independent product coming out in the months ahead with the impending release of Free Birds, a thoroughly enjoyable family flick (just ask our kids) due on March 24. eOne's Jeff Suter said: "Free Birds is the perfect family title - it's a quality animation from the producers of Shrek and has a great cast in Woody Harrelson and Owen Wilson. The campaign is shaping up nicely ahead of the release at the ends of March. To support the title we will have a heavyweight TV campaign that will be bolstered with a special promotion across Turner broadcasting TV stations and websites. This family title is also perfect for 3rd party promotions and I am pleased to be teaming up with Thompson Holidays, Wacky Warehouses and Nuffield Heath Gym's."
Also from eOne comes the deadly duo of Stallone and Schwarzenegger, teaming up together for their first full feature length outing Escape Plan (Arnie's cameo in The Expendables not withstanding). eOne's Dan Gilson said: "With a really heavyweight TV campaign, great instore support with POS and a lenticular o-ring that will really pop on shelf, I think we're in a really strong position. Sly and Arnie's record on home entertainment formats is absolutely second to none, so we fully expect Escape Plan to convert very strongly."
---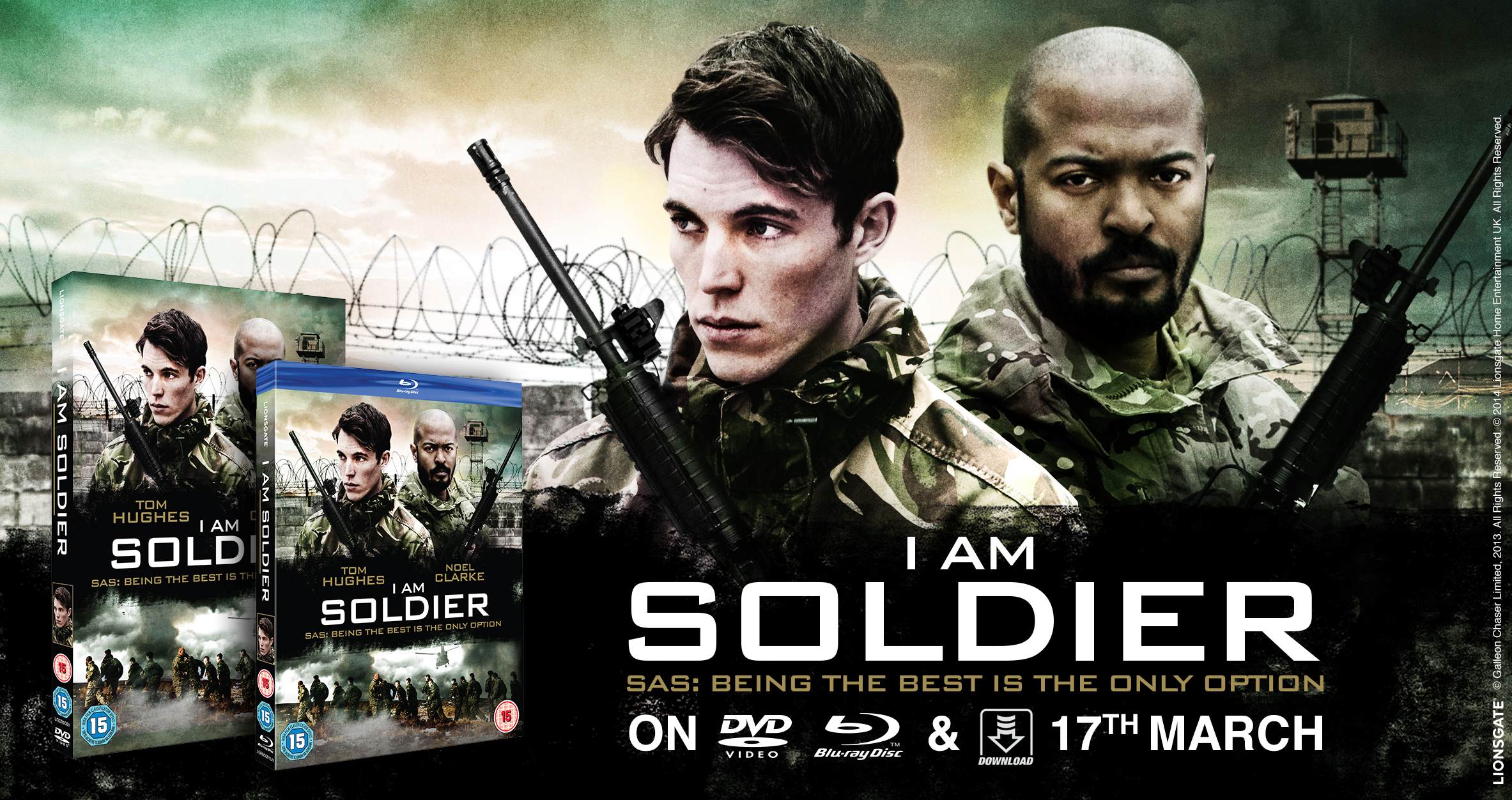 ---
Out now on assorted digital formats and due on March 3 as a physical release is Paramount's Bad Grandpa, the latest from the minds behind the Jackass franchise and one we've been banging on about since we first saw the trailers last year. It's already been making PR waves, with star Johnny Knoxville giving interviews in the guise of creator Irving, with press being transformed into octogenarians for assorted pranks. And, of course, the film has been Oscar-nominated for its make-up, with make up artist Stephen Prouty carrying out interviews. Commenting on the release, Paramount's marketing controller Barney Hands said: ""We're very excited to be releasing Jackass Bad Grandpa across digital and key home media retail outlets this week. We anticipate that this outrageous title will be extremely well received by both our hard-core Jackass fans, who've stayed true to the franchise all the way from its original MTV TV days and now also with the Oscar buzz building - it has tremendous appeal to much a broader, comedy audience."
Also on the way and another title worth closer inspection is Studiocanal's In Fear, which has already earned plaudits. This homegrown horror comes from the producers of similarly innovative titles such as Attack The Block and Sightseers. Taking up the story, Studiocanal's Kelly Morris said: "Centring on a young couple who become the target of an unknown tormentor, the film plays out in real time, and the fear from the actors is also real as the Director withheld the script and often concealed what was about to happen to them – which certainly makes for a tense viewing experience, I was certainly on the edge of my seat not only the first time I watched the film but just as much second time around too! We are expecting In Fear to convert well for the home entertainment release, which will be supported with a national TV campaign, online advertising and extensive PR campaign. The extras on the DVD/Blu-ray also include a fantastic Making Of documentary which really explains the terrifying way in which the film was produced."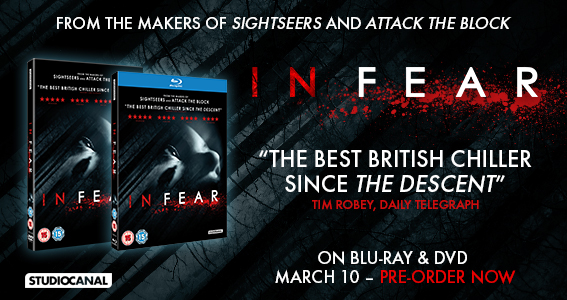 ---
And a last bit of product related news and we've had our dose of surreal comedy recently courtesy of the excellent This Is Jinsy. The second series of the programme, which airs on Sky Atlantic, is due via Delta on Monday February 27. Delta's Chris Hendrie said: "A galaxy of world-class guests stars appears in the second series of Sky Atlantic's This Is Jinsy, and the Twitter-follower count between them is over the 7 million mark. Their support has provided the perfect means to spread the word about this wonderfully silly show, with Stephen Fry, Greg Davies, Ben Miller, Stephen Mangan, Rob Brydon, Katy Brand and Olivia Colman all providing money-can't-buy coverage to the growing numbers of This Is Jinsy fans. Press coverage both for the show and the DVD release has been encouraging, with mentions and reviews in the Sun, the Times, the Guardian, the Telegraph, Radio Times, Metro, the Evening Standard and the Daily Mail to mention just a few."


Number crunching of the week: one. That's the percentage total of European Netflix subscribers who watched the entire second series of House Of Cards in its first weekend. This is lower than the US, although the average number of episodes watched by subscribers was five, higher than America's three. Somewhere between seven and 10 per cent of subscribers watched at least one episode…
---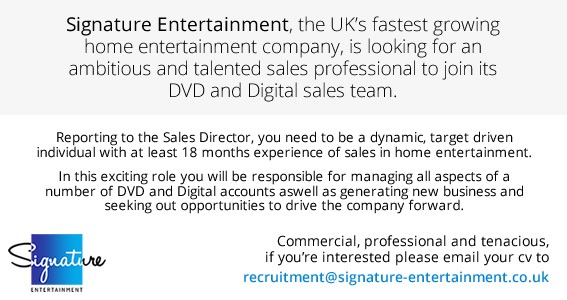 ---
"Cineworld can confirm that it still intends to screen the film Stranger By The Lake. It was recently brought to our attention that by screening the film we might break our strict policy on film windows, which protects the cinemagoing experience for the long term. Customer service is our number one priority and we will therefore endeavour to honour our commitment to everyone who wants to see the film. We would like to sincerely apologise for any confusion caused and will update customers via the Cineworld website with slightly revised showtimes."
Cinema chain statement to Screen after it had first pulled, then reinstated, Peccadillo's Stranger By The Lake, leading to social media outcry…
With more than £8 million in its opening frame, The Lego Movie came good on all the promise it has showed and the rave reviews it has garnered across the board, turning that buzz into money at the UK box office. The Monuments Men bowed with more than £1.6 millon, while other new entries included Tinker Bell And The Pirate fairy and Cuban Fury, both with a touch under £ 1 million, and Endless Love, with almost £750,000.
Another week, another superhero film moves a step closer, this time it's the reboot of Fantastic Four, the Marvel0powned property that currently resides at Fox. The four will be Michael B Jordan (the Human Torch), Kate Mara (Sue Storm, aka the Invisible Girl), Miles Teller as Reed Richards/Mr Fantastic and, in the most surprising news, Jamie Bell as The Thing, also known as Ben Grimm. Mind you, Internet leaks aside, you'll have to wait until summer of 2015 to see the full thing…
It's got Oscar writ large all over it: the film is called Suffragette; its director Sarah Gavron and it's written by Iron Lady scribe Abi Morgan. The cast? Meryl Streep as Emmeline Pankhurst alongside Carey Mulligan, Anne-Marie Duff, Helena Bonham Carter and Romola Garai. The tale is, of course, the one of women's suffrage in Britain and the battle for the vote. Great as it may sound, we can't help but feel it should have an exclamation mark after the title, much like the Comic Strip's Strike.
New improved Anchorman 2, limited release but with extra gags…
Here's the one that's got the world talking, new Marvel business…
Tom Hardy. What else do you need to know?
Another fine Brit star, Paddy Considine…
And lastly, apologies it's not Red Band, but here's more 22 Jump Street…
To subscribe to The Raygun newsletter, please email

info@theraygun.co.uk
with subscribe in the subject matter
To unsubscribe, email

info@theraygun.co.uk

with unsubscribe in the subject
For editorial or advertising queries, contact

tim@theraygun.co.uk