JUNGLE FEVER STILL RAGING
…AS BASE REVEALS SHOWCASE DATE
STUDIOCANAL TINKLES THE IVORIES
AT THE MOVIES
TRAILERS OF THE WEEK
---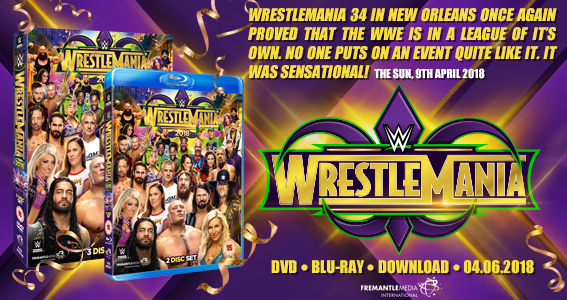 ---
If you can't read this newsletter or see the ads, please click here
It Was A Good Week For… Plenty stepping right up for The Greatest Showman…
It Was A Bad Week For… A mere £1 proceeds of crime payment for a dodgy Kodi box seller…
"This is me," chime the cast of The Greatest Showman during one of the show-stopping numbers that have helped it break all kinds of theatrical records, writing a few of its own too, on its original cinema release. And it seems as if there are a lot of people who identify with Me out there after the film's record-breaking performance in its first week as a digital release. For the Hugh Jackman starring musical has outdone all before it, with the small exception of Star Wars The Force Awakens, a hugely impressive feat for a film that doesn't have the backing of a huge franchise. In its first seven days as an EST title, the film shifted more than 216,000 copies, a total second only to the aforementioned Star Wars title, making it the second fastest selling EST title of all time. What's more, it's been going great guns during its second week as an EST exclusive too. All this comes on the back of its mammoth box office performance, as well as the soundtrack's massive success in the UK music charts and ahead of the physical home entertainment release on Monday May 14. Commenting on the release, TCFHE Senior Product Manager Nairi O'Brien commented: "We've worked hard to make sure our marketing strategy for The Greatest Showman is as spectacular as the film! EST sales have had a flying start and it's great to see the fan's love and support for this film having a direct impact on the digital download market. The set-up for next week's physical release is looking fantastic and we're excited to be able to give everyone the opportunity to take home the joyous spirit of the film with the brilliant singalong edition."
As noted here last week, The Greatest Showman's success as an EST title comes after a similarly strong digital bow, followed by strong physical sales for SPHE's Jumanji: Welcome To The Jungle. And the physical sales mean that the industry is enjoying another week in the jungle – the Dwayne Johnson vehicle was sitting in the number one slot at the halfway point in its second week of release on assorted DVD and Blu-ray SKUs. It shifted more than 200,000 copies in its first seven days, adding some 33,000 units in the first three days of its sophomore week on release. It's another feather in SPHE's cap and bodes well for its next family outing, another title that has far outperformed at theatrical and is set to to convert well on to home entertainment, Peter Rabbit. Neil Rodwell, head of product marketing said: "We couldn't be happier with Jumanji's performance. It's been a triumph with audiences thanks to a fantastic retail set up and has exceeded our lofty expectations. We're now looking ahead to Peter Rabbit. Currently at an incredible £40 million, it's an even bigger break out hit and we've got ambitions to match. We're already hard at work to ensure we capitalise on its success and make Peter is a must own for families over the summer holidays."
---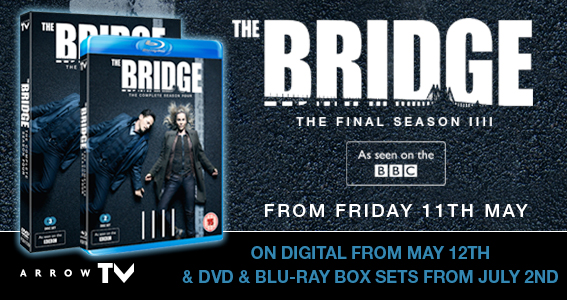 ---
What else from the midweeks? Well, according to the Official Charts Company's midweek bulletin, Disney's promotional activity around its Marvel releases, as well as Sony's, and the ongoing shenanigans presented in theatrical barnstormer Avengers Infinity War mean there's a resurgence of Marvel titles – Thor: Ragnarok at four, Doctor Strange at five, the second instalment of Guardians Of The Galaxy at six and Spider-Man Homecoming at number seven, giving the top 10 at the halfway stage a distinctly comic book feel. New entries include John Cusack in Singularity at number 11 and, two places below that, Signature's The Ballad Of Lefty Brown, and one further down, Antonio Banderas vehicle Acts Of Vengeance. Meanwhile, at 23 is the latest Doctor Who, followed by Benidorm at number 29, with Thousand Yard Stare at number 30.
Back to that number 13 new entry and the Western is dead, long live the Western. For the genre, which has had more comebacks than you'd care to mention, has returned to the shelves in the shape of Signature's The Ballad Of Lefty Brown. The film, which sees Bill Pullman starring as a grizzled sidekick out for revenge, shows the genre is far from being consigned to Boot Hill just yet. Commenting on its success, Signature's Emilie Barra said: "This tense Western has been called 'the best Western of the past two decades' (The Hollywood Outsider) and 'Bill Pullman's best performance in years' (Indiewire). The film premiered in the UK at Glasgow Film Festival and then at Dublin Film Festival to great acclaim. Thanks to Bill's star power and his recent turns in The Sinner and Battle Of The Sexes, we have managed to secure outstanding PR breaks in Total Film (with a six-page interview), Metro 60 Seconds and Evening Standard to name but a few.We would like to thank our customers for their support and long live Westerns."
It's now less than a month until the most important night on the industry's calendar, the BASE Awards 2018 and if you're still dithering over whether to attend or not, we'd suggest you get a wriggle on: some 85 per cent of the tickets have now been sold and space – and time – is running out for the June 7 event, due to take place at its home in recent years, London's Tobacco Dock. And there are even a few sponsorship opportunities available for anyone keen to advertise their wares to pretty much the entire industry. Butterflies are probably growing in the stomachs of those nominated – see here for the shortlist – with more than one nomination for some companies in the same category adds a touch of further spice and intrigue to the proceedings. Commenting on the event, BASE chief executive Liz Bales said: "With just under a month to go until the biggest date in the industry's calendar the BASE team and its partners are working feverishly to deliver the event we're famous for. As with previous years, there are some surprises we're keeping up our sleeves until the night itself but we really think that this year will be another vintage outing. We've made much of the new awards categories this year, and the increased focus on retail, but it's worth underlining once again that the event, just like the member organisations of BASE and the category at large, is future facing and we sincerely believe this year's line-up of Award categories well represents the industry's direction of travel." Tickets are available here.
Sticking with BASE, and even though the awards is still a few weeks away, the organisation is already working hard not just on this but its next event too. So mark the date in your assorted calendars and diaries, for its next Category Showcase and Innovation Forum is due to take place on July 4. The event is at the Picturehouse Central and kicks off at 8am, wrapping up by 2pm. Split into two parts, the Category Showcase will preview forthcoming titles from 2018 and beyond from independents and major studios alike, while the second half will look at developments in our business and those from outside that may be of use. As the BASE announcement stated: "Attendees on the day will also be encouraged to approach the topic of retail innovation as the showcase segues into the Innovation Forum. This element of the event seeks to inform with insight and forward-thought from both within and outside the category. The forum is intended as both a tacit acknowledgment that the retail landscape continues to change at pace and a wholehearted endorsement of the kind of innovative thought either already being championed within the category or being primed for embrace in the future." Tickets are free to BASE and ERA members, you can register by going here.
---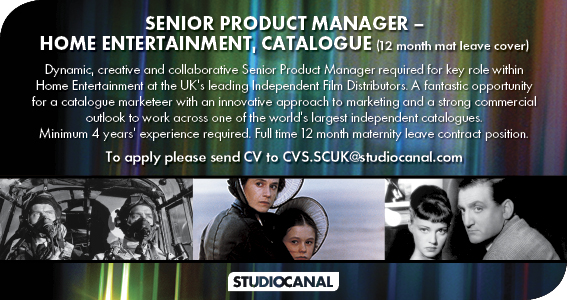 e
---
Dateline: Cannes. The great and the good of the industry, as well as assorted chancers and blaggers, are currently down in the south of France, moving seamlessly from screening to the market floor to another screening to a party before ending up in the wee small hours at the Petit Majestic just off the Croisette. And of course, we have a number of our regular contributors and correspondents down at the festival and market. So what's the mood among the UK contingent? Here's our anonymous contributor's viewpoint: "There's been some cracking parties, but the market feels very quiet. It seems to get quieter every year which can't be good for companies with a stand trying to sell movies. Cannes feels more like a movie PR event with great networking opportunities than a place to sell films now. I get the feeling Berlin is where you buy and sell movies these days and alienating the streaming people won't help Cannes. Also they've changed some of criteria for getting a pass this year which won't help the traffic in the market. Consultants don't get accredited which I find a bit bizarre. Most people in the UK industry over 35 are a consultant."
Talking of Cannes, and, with serendipitous timing, the winner of last year's Palme d'Or at the festival finally arrives on physical formats, as Curzon Artificial Eye releases The Square, the biting satire on the art world that truly is an international proposition, starring, among others, Elisabeth Moss and Dominic West. The title is due on Monday May 14 and, as the company's Paul Diment said: "With the Cannes Film festival in full swing, we're releasing last year's Palme d'Or winner The Square - from Force Majeure director Ruben Östlund. This joins a prestigious collection of Palme d'Or winners in our catalogue that includes Blue is the Warmest Colour, Amour, The Class and The White Ribbon. The home ent release of The Square will be supported with national press and social activity. as well as in-store advertising in Fopp and grocer support in Sainsbury's."
Studiocanal has this week announced a revival for another former Cannes favourite, as Jane Campion's The Piano celebrates its 25th anniversary with a raft of activity. The film is being previewed with a special screening in London in partnership with the Birds' Eye View and Women & Hollywood organisations, ahead of a wider theatrical re-release in June, followed by the all-important special edition DVD, Blu-ray and digital release on July 16. The activity marks a quarter of a century since the film won the Palme d'Or. Commenting on the release, the company's Alison Arber said: "With Cannes currently in full swing, and the #MeToo movement still very much at the forefront of everyone's mind, it seems fitting that director Jane Campion's masterpiece The Piano, for which she won the Palme D'or (the only woman to do so in the history of the festival), is celebrating its 25th anniversary. A stunning visual feast, with Academy Award winning performances by Holly Hunter and Anna Paquin and featuring one of the most iconic film scores ever from Michael Nyman, the film is as important today as it was 25 years ago. To celebrate the film's anniversary, following Q&A screenings and a run at the BFI, we will be releasing a special edition, that includes the Blu-ray, the soundtrack and a 64 page booklet full of essays from inspirational female writers. We'll be supporting our DVD and Blu-ray release across press, social and online alongside a broad publicity campaign."
---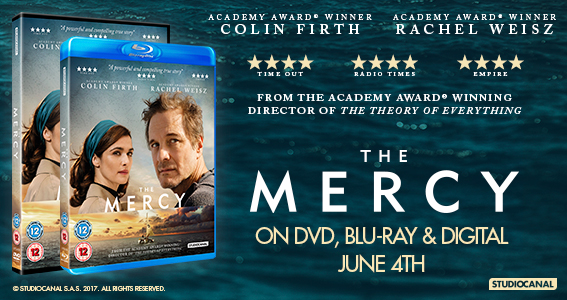 ---
There's a Royal Wedding looming large on the calendar – May 19, in case you hadn't noticed the welter of publicity and newspaper coverage ahead of the big day – and, as ever, there'll be all kinds of related activity in stores. Chief among them will be comedy show The Windsors, which, to the uninitiated, sees Harry Enfield (as Prince Charles) and a wealth of comedic talent mercilessly lampooning the Royals and turning their lives into a hilarious soap opera. The series is airing a one-off special to celebrate the impending nuptials between Harry and Meghan, and Acorn is poised to release the DVD of the programme just after the big day. Commenting on the release, Acorn's joint head of marketing Helen Squire said: "Acorn Media International cordially invites you all to the royal wedding. That's The Windsors Royal Wedding Special which airs on Channel 4 on the Tuesday before the real Meghan and Harry tie the knot; it will be released digitally the next day and on DVD May 28. It's silly, affectionate fun with some surprises along the way – Jeremy Corbyn anyone? All the original series favourites are back and true to form including Eugenie and Beatrice fashion vlogging, Fergie trying to blag an invitation to the nuptials, Harry trying to stay out of trouble for Meghan on his stag do and jealous Pippa trying to ruin everything! The show is being supported with spoof exclusive "access all areas" wedding photo shoots and social media as well as more press courtesy of Debbie Murray at Aim Publicity."
You should have noticed by now that seminal Scandinavian series The Bridge is returning to television screens this week – the trailers have been all over the BBC for the past week or two, heralding the new series landing from Friday May 11. Interesting too to note that it's being upgraded from its initial home, BBC4, and heading to the more mainstream BBC2 – a move that highlights just how influential – and massive – the series is. It still boasts BBC4's record audience, breaking the 1 million viewer barrier three years ago. Its track record on home entertainment formats is equally impressive, having helped kickstart Arrow's Nordic Noir imprint on the way to selling more than 200,000 units. As BBC2 channel controller Patrick Holland said: "The Bridge has helped redefine television drama in recent years." And as sure as night follows day, Arrow's physical release of this, the fourth and final series of the international cop series charting the investigations of Saga Noren and Henrik Sabroe, arrives on July 2 as the series draws to its bound-to-be thrilling climax. Commenting on the release, Arrow's Jon Sadler said: "We are so thrilled to see The Bridge return for a fourth, but sadly final, series today (Friday). Not only does it form the third part of the Holy Trinity of Nordic Noir series – alongside The Killing and Borgen, it represents a huge spike in interest in the genre and, if anything, the absolute peak that the movement has achieved with its migration from BBC Four to BBC Two. It also gives us a massive opportunity to re-promote the Nordic Noir titles, an imprint which we are now moving onto a prestige label – Nordic Noir Classics, as part of Arrow TV - which now boasts series from all around the globe, as well as a branded Amazon Prime Channel. Personally speaking, it is my favourite of the Scandinavian series we have launched and we expect many new fans to the franchise."
---
---
Sticking with Arrow and Friday May 11 sees the theatrical bow for The Cured, ahead of a DVD and digital release on Monday May 14. The film, starring Ellen Page (Inception), Sam Keeley (Monsters: Dark Continent ) and Tom Vaughn-Lawlor (Avengers: Infinity War), who have all supported the its PR push, has earned scores of positive reviews ahead of the release, not least for offering a fresh take on the familiar zombie/cannibal territory, as it charts the fallout from a cure for the afflicted. Marketing support has, Arrow said, been predominantly social media-based, supported by a striking London Underground four-sheet campaign which highlights the digital release on Virgin Movies. Commenting on the title, Arrow's Ailsa Scott said: "We're especially delighted that Virgin Movies have been infected by our enthusiasm for the release, supporting it heavily across their platform, and feel confident that frenzied hordes of genre fans will share our appreciation for The Cured."
Also due on Monday May 14, comes Molly's Game, due from eOne, which boasts an impeccable pedigree, not just in its cast (Jessica Chastain heads up a troupe that includes the likes of Idris Elba, but its director too. As eOne's Scott Monahan explained: "Based on the sensational true story, Molly's Game marks the directorial debut of Oscar-winner and screenwriting legend Aaron Sorkin and we're very excited here at eOne to be releasing the film on Blu-ray and DVD Monday. We'll be supporting the release with a stand-out AV campaign across broadcast vod, online and social using our spots to broaden the film out to a home entertainment audience by showcasing the high stake thrills and excess of big game poker and the New York criminal underworld. The release will also be supported by a comprehensive publicity campaign including reviews, features and interviews with support from the film's outstanding leads Jessica Chastain and Idris Elba."
More documentaries, and the film about agitator rappers Sleaford Mods, a band borne out of austerity and described both as the voice of the country's working class and "the angriest band in Britain", has had the kind of release more akin to a touring outfit or the group themselves. It has played up and down the country over the past year or more, moving effortlessly from cinemas to festivals, as well as non-traditional screening rooms. And now the film is arriving on DVD, with independent distributor Munro Films unveiling a June 8 release for the film on both DVD as well as digital. The physical version will come complete with an extra live concert, as well as the acclaimed film, which earned plaudits as Q's best film of 2017 and also picked up a nomination at the NME awards. Commenting on the release, the company's Jane Smith said: "We knew from the off we had something very special with Bunch of Kunst and had total commitment from filmmaker Christine Franz, a German music journalist and Mods superfan, which made the release a very happy experience. We also had support from the band, which meant we were able to reach Sleaford Mods fans very quickly, particularly through their social media channels. The Mods are still a relatively small band, although their ethos, humour and ripping 'Austerity Britain a fresh one' (as observed in Peter Bradshaw's Guardian review) are tantalisingly enlightening and broaden their appeal immeasurably. As the film is so good, we were confident it would be reviewed well, which it was, scoring 100 per cent on Rotten Tomatoes. Our expectations for screen count were quickly exceeded, playing out to over 80 screens. This kicked off with a premiere in the band's hometown of Nottingham, and previews at music, film and culture festivals in Glasgow, Birmingham, Liverpool and London, with director Christine in attendance. To increase the film's reach geographically, we were also able to secure a couple of dozen Vue one day screenings close to release and early last summer, Bunch of Kunst played as part of Everyman's Film Music festival. Only last month and nearly a year after its theatrical release date, the film screened at two festivals in London, testament to its appeal and longevity."
---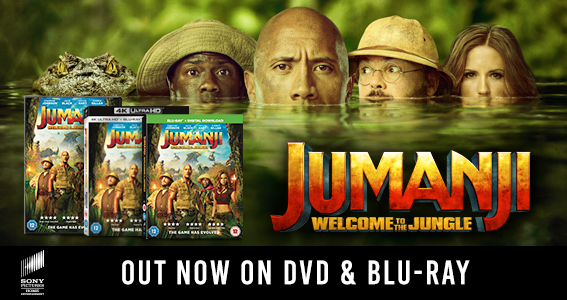 ---
As ever, with Cannes, the event means there's plenty of acquisitions announcements and the likes coming through (see our At The Movies section below for more), and there's been a few that have caught our eye this week. Lionsgate has announced the next project from the supremely talented Armando Iannucci, who's already garnered lots of interest for his adaptation of David Copperfield, which will star Dev Patel as the titular hero, alongside a host of talent including the likes of Tilda Swinton, Hugh Laurie, Peter Capaldi and Ben Whishaw. Given Iannucci's track record, it's certain to be a fresh look at the Dickens classic, with Lionsgate pacing up UK rights for the film, due to start shooting next month. Lionsgate chief Zygi Kamasa said: "The combination of Armando's writing and directing and the source material of a classical masterpiece is a project that is irresistible to us, add to that a renowned team behind the camera and a diverse and talented cast and you have a film guaranteed to excite audiences to add to our slate." Iannucci added: "I'm thrilled to be teaming up with Lionsgate in the UK to be making this wonderful story about poverty and riches, and friendship and loss. With such an amazing and immense cast, 'David Copperfield' is The Infinity War of the 1840s. I'm so glad to be reuniting with many of the talented crew behind 'The Death of Stalin' to make it."
Altitude has been busy too, with the UK distribution, international sales and other arms of the multi-faceted company working side by side on a brace of deals. So the company is looking after international sales at the same time as picking up UK rights for the forthcoming Liam Gallagher doc As It Was, which charts the singer's rise from the post-Oasis ashes, and is produced by Supersonic outfit Lorton. Commenting on the deal, producer Steven Lappin said, "This will be Liam as you've never seen him before. For the past 18 months he has provided director Charlie Lightning with unparalleled access to every area of his life. Liam Gallagher As It Was will offer an intimate insight into the mayhem and mania of his world, nothing is off limits as Liam lays it out about all aspects of his life in his characteristic style…a combination of candour, humour and devastating honesty. It's set to be a fascinating and intimate portrait of one of Britain's true rock 'n' roll originals." Mike Runagall at Altitude said: "Following our collaboration on Maradona, we are thrilled to further expand our relationship with our friends at Lorton on this film about another iconic and singular talent and cannot wait to share this with our distributors in Cannes." Joel Kennedy from Lorton Entertainment added: "Lorton had a great experience working on Supersonic and we're delighted to be involved in As It Was, alongside a terrific team of filmmakers and our friends at Altitude."
Altitude is also working on a similar scenario – UK distribution and international sales – for a forthcoming definitive documentary on Charlie Chaplin, which has a working title of Chaplin. Partners for the release include Showtime, which has taken US rights. Co-directors Peter Middleton and James Spinney said: "We feel incredibly lucky to have been welcomed by the Chaplin family into their archives. To find new perspectives on the life and work of one of the icons of the 20th century, who has left an indelible mark on popular culture, is a huge and exciting challenge. Chaplin described his life as a 'fairy tale', and its themes of inequality, power, celebrity and artistry couldn't be more relevant today." Altitude ceo Will Clarke added: "Chaplin will be the definitive story of one of the world's biggest and most powerful stars whose extraordinary life courted adulation and controversy. This will be Chaplin as never seen or heard before revealed through the breathtaking beauty and innovatory techniques that Peter and James bring to their filmmaking."
---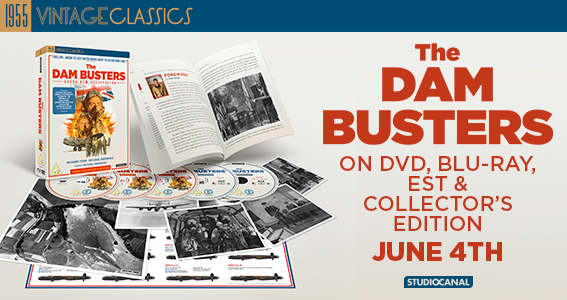 ---
QUOTE OF THE WEEK
"If anything changes in the future, for instance if you win the lottery, it might come back."
Judge Simon Hickey to notorious Kodi box seller Brian Thompson, from Middlesbrough, who was forced to hand over a mere £1 at a proceeds of crime hearing. He'd already served a suspended sentence following his guilty plea for selling fully-loaded boxes. The hearing heard how he didn't have any money left, even though he had earned almost £40,000 from sales. Here he is…
By the time you read this, Avengers Infinity War should have eased its way past the first Avengers film to become the most successful Marvel film ever at the UK box office, its haul at the end of the bank holiday weekend taking it past the £50 million mark. New entries on the top 10 included I Feel Pretty, with £1.3 million, The Strangers: Prey At Night, with just over £200,000 and Tully and Mary And The Witch's Flower, which both earned six figure sums.
If Cannes means anything, then it's a series of announcements of projects that may or may not become a reality further down the line. Sequels galore, even the most unlikely ones, are mooted with trade press announcements and advertisements as well as billboards festooning the Croisette. Even those not in Cannes still issue statements about forthcoming plans. And among those this week are a new outing for Rambo, this time with Sly Stallone on board, despite his earlier pronouncements; a Tenacious D sequel featuring Jack Black and co and a second Hitman's Bodyguard film too…
Our favourite announcement for this week, however, was another remake, rather than sequel. For The Changeling, a creepy tale starring George C Scott and an old VHS favourite of ours, is set to get a new updated version. Mark Steven Johnson will direct from his own script, a route he took on Ghost Rider, with Joel Michaels producing – a role he carried out on the original.
Big sequel news of the week comes from the Bill and Ted world and, to huge fanfare, it appears as if the eagerly awaited second sequel, a generation or so after the last one, is on track. Both Keanu Reeves and Alex Winter are on board, a script is penned and international rights are being touted down at Cannes. We can't wait…
Oh, and the Star Wars rumour mill is in overdrive ahead of the release of Solo, as next spin-off will feature Obi Wan Kenobi, and will probably be called Kenobi. Stephen Daldry is in the frame to direct…
Rick and Morty fans – and there are plenty of them if the online chatter is any kind of measure – can rejoice. For it's been announced this week that US station Adult Swim has ordered a whopping 70 more episodes of their animated adventures. Three seasons featuring the boffin and his grandson travelling the universe have all proved hugely successful on Netflix in territories such as the UK, with a wealth of licensed product. There's no word yet as to when it will air – there was a two year gap between the second and third seasons of the series.
Follow us on www.twitter.com/theraygun…
Rudd and Coogan go camping…
More reasons from Netflix…
To subscribe to The Raygun newsletter, please email
info@theraygun.co.uk
with subscribe in the subject matter
To unsubscribe, email

info@theraygun.co.uk

with unsubscribe in the subject
For editorial or advertising queries, contact

tim@theraygun.co.uk