BABY DELIVERS IN 2027
NO COMPLAINTS FOR MOANA
MIDWEEK UPDATE
AMAZON DUMPS KODI'S LOAD
NEW LOOK FOR SOUTHBANK STORE
KNIGHT OUT FOR TRANSFORMERS
FIRE ON ALL CYLINDERS
MAN DOWN, UP AFTER PRESS
LAST RITES FOR UNDERTAKER
MARKETING ASSAULT FOR PEPPER
PLATFORM RELEASES ARRIVE
NETWORK CAN'T SAY NO TO PABLO
MASTERING OF SERVANT
GIVE ME THE MOONLIGHT
SO, IT CAME TO PASS
NO SWISS MISS
HMV GOES LOCAL
TRIBUTES PAID TO LONG-SERVING HMV STAFFER
---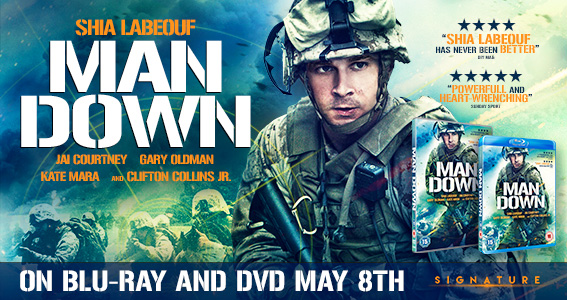 ---
If you can't read this newsletter or see the ads, please click here
It Was A Good Week For... Moana continues the strong run of family friendly films following in Fantastic Beasts' wake…
It Was A Bad Week For… Kodi suppliers, as Amazon clamps down on them…
Last weekend saw the first quarter ending somewhat triumphantly, as Warner's Fantastic Beasts And Where To Find Them finished the first three months of 2017 with a bang and conjured up some impressive figures – almost 450,000 in its first week. And this week the Official Charts Company has unveiled the top sellers of the year so far, from January through to the end of March, with the latest tale from JK Rowling's wizarding world doing enough in seven days to see it come in as the second biggest seller of 2017. It was second only to Bridget Jones and her Baby, with the latest instalment in the ongoing franchise doing 685,700 in the early part of the year. It was the top seller thus far, while Fantastic Beasts at number two is the fastest selling of 2017. Below those two was family friendly animated fare in the shape of Trolls (350,000 units sold) and Doctor Strange at number four, with a touch over the 300,000 mark sold. The Girl On The Train completed the top five with sales of 243,000. The rest of the top 10 included Miss Peregrine's Home For Peculiar Children at six, followed by The Magnificent Seven, ironically at number seven, Inferno at eight, Jack Reacher Never Go Back at nine and Deepwater Horizon at 10. Just below that, showing the ongoing power of drafting, is Trainspotting, riding on the back of its theatrical release, with other titles such as Fifty Shades Of Grey and Beauty And The Beast showing how profitable earlier titles can be when sequels arrive. Arrival had arrived at number 11, shifting 123,000 units in just two weeks. The highest DTV title arrives at number 23 in the shape of USS Indianapolis – Men Of Courage, showing the ongoing appeal of star Nic Cage. Highest non-feature title is the Joe Wicks fitness title from BBC Worldwide, which sold 63,500.
And what about this week? Well, into April and Moana ruled the waves, during its first few days on sale it shifted the kind of numbers that would have seen it sailing into the top 10 sellers of the year so far, 123,368 in all according to the Official Charts Company's midweek bulletin. It knocked the aforementioned Fantastic Beasts off the top slot, although with 65,000 sold in the first few days, the Eddie Redmayne starrer has now passed the half a million barrier. The title was buoyed by activity from Disney which included PR events such as a masterclass in Hawaiian cooking at Island Poke with bloggers, a special gallery of concept art on the Metro (you can see it here) and a time-lapse video of a Moana drawing down by artist Scarf Demon (you can see it here).
Elsewhere in the midweeks, Allied, featured here last week, is a new entry at number three, with, further down the listing Snowden at number 27, followed by Tomboy at number 30 and a new title from perennial children's favourite Thomas The Tank Engine, Extraordinary Engines, at number 32. Ahead of Easter, family-friendly promoted title The BFG returns to the top 30 and, just outside it, a new entry in the shape of Ice Age: The Great Egg-scapade.
---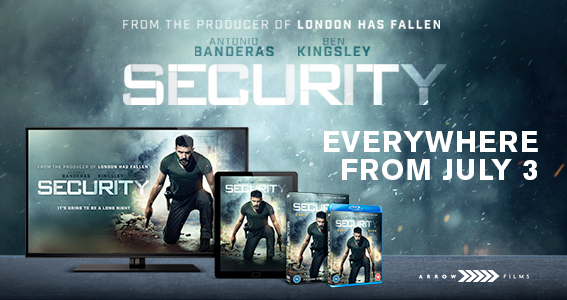 ---
Good news in the ongoing fight against piracy and the new scourge of our industry, the Kodi box, which, when fully loaded, can be used to watch films, TV and live sporting events. For it appears as if Amazon is clamping down on the set-top boxes, or at least those that are set up to watch snide copies of films and other programmes. In a statement this week, it said: "Products offered for sale on Amazon should not promote, suggest the facilitation of, or actively enable the infringement of or unauthorised access to digital media or other protected content. Any streaming media player or other device that violates this policy is prohibited from sale on Amazon." And, it continued: "It is your responsibility to source and sell products that do not promote, promise the facilitation of, or actively enable the infringement of or unauthorised access to digital media or other protected content. If you sell these products, we may immediately suspend or terminate your selling privileges and destroy inventory in our fulfilment centres without reimbursement. In addition, if we determine that your account has been used to engage in fraud or other illegal activity, remittances and payments may be withheld or forfeited." The move comes as others, such as Netflix, are also said to be planning to clamp down on piracy too.
As part of our travels, we often pop down to the BFI Southbank and, while viewing a film there last week (the excellent Raw, which has to be seen to be believed), we noticed that the rather excellent store in the building had got a new lease of life. Currently celebrating its 10th anniversary, the shop has opened out and expanded into the foyer, losing its walls. New additions include a viewing screen showing a loop of BFI releases, with plenty of DVD and Blu-rays on offer, there's even a vinyl section too for soundtracks. Commenting on the new look, the BFI's Phil Roberts said: "As any cinephile knows the BFI Shop at BFI Southbank is one of the UK's best destinations for specialist DVD / Blu-rays. We also stock books, magazines, soundtrack vinyl and film-related merchandise. After 10 years an ambitious refurbishment of the physical site has been overdue. The expansion in floor space, new sections and opening up the store into the foyer should deliver a big increase in footfall from all visitors to the Southbank. Our first big test since reopening comes this weekend as we welcome the BFI & Radio Times Television Festival to the venue for the very first time." You can see it here.
---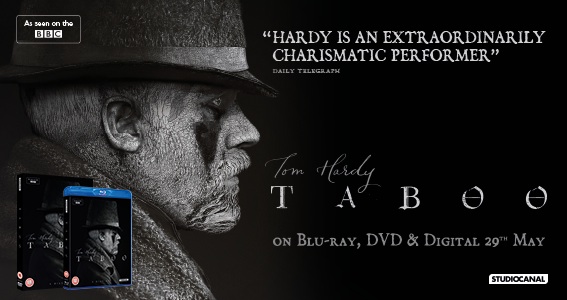 ---
To the Imax screen at the Empire in Leicester Square, where we were treated to a special preview of this summer's big Paramount blockbuster and the latest in the hugely successful Transformers franchise, The Last Knight. Personally introduced by bombastic director Michael Bay, this really is everything you'd expect from the hugely successful films – giant robots, heavy machinery, stunning effects, explosions, noise, and, this time round, a touch of class in the shape of Anthony Hopkins. Expect the latest to give the Transformers something of a boost. Our junior correspondent gave it the thumbs up, and also filmed a YouTube clip showing off some of the goodies we picked up on the night (you can see it here) and the experts over at kidzcoolit.com were equally enamoured too, as the website's Nick Gibbs-McNeil said: "Clearly Michael Bay has put a lot of early thought into where he's taking the franchise going forward. This new movie feels slightly different to the past four films – with some cracking new Transformers characters like Squeaks and Cogman. Also the female Rey from Star Wars-like hero Izabella will be very popular with young boys and girls. Early thoughts – this could be the best Transformers film yet!" The film opens at cinemas on June 23, expect plenty of drafting activity through Universal around the release, and expect big home entertainment returns come its release on home formats later this year…
To the Picturehouse Central, where, in a busy week for us, we were lucky enough to see the rather wonderful Free Fire, the latest film from Ben Wheatley, one of the most talented British directors currently working. And the film certainly delivers, it really is a masterful action thriller, which boasts a superlative cast and a cracking script. What's more, it's a hugely commercial home entertainment offering too – Wheatley has already proved his worth in this arena and this is even more Blu-ray and DVD friendly than previous outings such as Sightseeers and High-Rise. Given some of the cracking alternative posters and artwork currently doing the rounds for the film, it's easy to see the opportunities for exclusive sleeves, O-rings and Steelbooks too. As ever, Wheatley was hugely entertaining during the Q&A and, as an avid home entertainment supporter, he's likely to get behind the release too…
---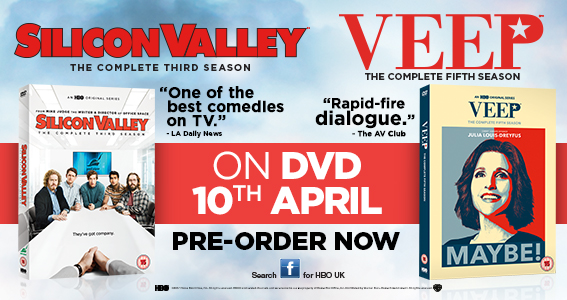 ---
The premium vod and limited theatrical strategy hit the headlines this week as newspapers and websites missed the point again, crowing about the £7 earned by the Shia Lebeouf post-traumatic stress disorder drama Man Down, while conveniently ignoring the thinking behind this kind of release. For, as ever, the theatrical provides a platform for the film, enabling reviews and marketing to happen, as well as fulfilling contractual obligations and also boosting its life and further sales to TV stations and the likes. For Signature, releasing the film, it's a well-worn strategy that it has carefully honed over the years, so the independent will not be cowed by the snide headlines, which conveniently ignore the vod figures for such a film, and one that has proved successful before. Much as we admire the ever-excellent Charles Gant's box office column in the Guardian, which broke the story, its the way it's picked up by other outlets that shows little thought. Gant, an occasional Raygun contributor understands the thinking behind pvod releases well, and knows all the elements at play (another consideration that must be noted, for example, is that not all independent cinemas contribute to Comscore, which compiles the box office listings). The old saying "never let the facts get in the way of a good story" springs to mind, as the story has ended up circling the globe. As for the film itself, well, using another old adage, there's no such thing as bad publicity – we hear on the grapevine that the film's Thursday screening in Burnley was practically sold out, while the column inches given over to it can't have harmed its word of mouth for the pvod and the forthcoming physical bow…
Records fell and history was made at WrestleMania in Orlando, Florida on Sunday April 2. The 33rd annual flagship Pay-Per-View event saw WWE set a new record as WrestleMania 33 became the most watched WrestleMania ever and the most watched event in their entire 50 year history. In the ring the legend that is the Undertaker retired after a career spanning 24 WrestleMania events, shocking the 75,245 strong crowd in Orlando's Citrus Bowl Stadium and reducing grown men to tears. He departed the evening's Main Event to the echoing chorus of "Thank-you 'Taker". FremantleMedia will be marshalling the home entertainment release in to stores in the summer and the company's Ken Law was there, fighting back the tears with the rest of them on what was a great and memorable night for WWE fans in Florida as well as an emotional one. "The WWE has really set us up for a bumper this year with WrestleMania 33 as it delivered a fantastic show on the night. I've not experienced anything like it. Earlier in the evening WWE's biggest Superstar John Cena proposed to his fiancée Nikki Bella in the ring after their Tag-Team match so the emotions were running high and then the loudest cheer of the night with the surprise return of the legendary Hardy Boyz – fans couldn't quite believe it when their music hit and they steamed down the ramp and into the ring after a seven -year absence. In among all that was five hours of amazing action and a finale that no-one watching will ever forget as the WWE fans said farewell to the Undertaker in what was the most heart-felt and emotional moment I've ever witnessed in professional wrestling. I couldn't wait to watch it all over again and I'm sure the fans will feel the same. They just have to wait until June 5 to re-live it all again on DVD, Blu-ray and Digital Download."
---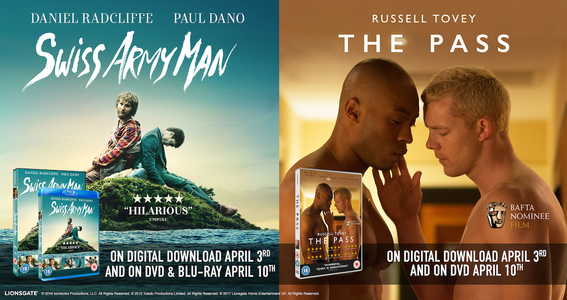 ---
It's coming up to the 50th anniversary of the Beatles first singing "it was 20 years ago today", as this summer sees the golden anniversary of the seminal Sgt Pepper's Lonely Heart Club Band album making its debut. And to mark the occasion, Kaleidoscope has this week unveiled its plans for a documentary celebrating one of the finest albums ever made, It Was Fifty Years Ago Today! The Beatles Sgt Pepper And Beyond. Made by noted music doc specialist Alan G Parker, it looks at the events leading up to the album and features new interviews and rare archive footage unearthed for this film. It's released at cinemas on May 26, on digital on June 1 and on Blu-ray and DVD on July 3. Commenting on the release, Kaleidoscope's Spencer Pollard said: :We're very excited to be working on It Was 50 Years Ago Today! The wealth of material director Alan G Parker has put together is staggering and surely will be a must have for any serious Beatles fan. The release plan is timed perfectly for the Anniversary and our multi platform strategy dealing with Theatrical, EST and TVOD in late May/early June and then Double Disc DVD and Blu Ray release in early July should give us a great opportunity to maximise on all things Sergeant Pepper." Parker himself added: "We're combining first-hand accounts of the events that allowed Sgt Pepper to happen with rare and unseen footage that we've forensically unearthed from mainstream archives and private collectors. The last days of touring…. the execution of the album…. and the aftermath that it left behind will, I hope, give the audience an intimate sense of the band, the time and the impact of this extraordinary album."
Thriving independent Kaleidoscope is gearing itself up for an even busier few months ahead as the first titles released under the Platform banner are set to arrive in stores in April and beyond following the company's acquisition of the company last year. First up sees a return for homegrown producer and Raygun reader Jonathan Sothcott, with the latest in a long line of home entertainment friendly releases, as sequel We Still Steal The Old Way arrives on April 17. It follows on from the hugely successful Platform release of We Still Kill The Old Way. It will be followed on May 22 by another Sothcott-produced sequel, Bonded By Blood 2, and, a week after that, with the eagerly awaited documentary about the scions of punk, The Damned, entitled Don't You Wish That We Were Dead. Kaleidoscope's Adam Sergeant said: "It's great after several months of hard work by the team, to see the first Platform titles coming to market. We Still is out Monday April 10 digitally, and hits DVD, BD and DVD Box Set the following week (April 17), following its UK premiere midweek. With every major physical retailer firmly on board, we look forward to the continuing success of this smartly focused genre franchise. Marketing support rolls out this weekend, with a multi-platform campaign across digital, print, social and PR, directly supporting individual initiatives in our key retail partners."
---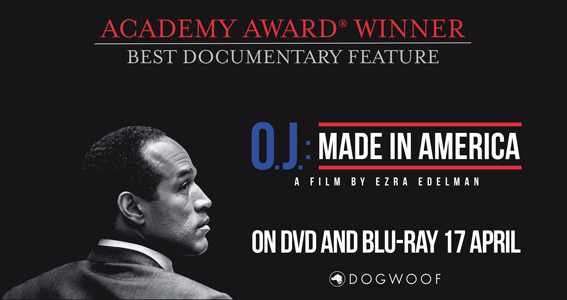 ---
Independent Network Releasing is returning to cinemas this weekend, continuing its long-standing association with Pablo Larrain. The Chilean director and the UK independent have teamed up before on his previous outings such as The Club and No, and on Friday April 7, his latest, Neruda, landed in cinemas. As ever, it arrived with a raft of glowing reviews ringing in its ears, with the weekend's high profile theatrical bow helping provide a perfect platform for the home entertainment release later this year. Commenting on the title, Network's Tim Beddows said: ""We're again thrilled to represent the work of Pablo Larrain with what is probably his most spectacular film yet. Neruda looks stunning on the big screen and we've enhanced the interest by supplementing the theatrical run with a 35mm print."
And next month, towards the end of May, Network will be returning to the big screen with a special one-off screening of a classic originally made for TV, ahead of a newly-restored home entertainment version. For the legendary The Naked Civil Servant, the John Hurt starring TV drama that followed the life and times of Quentin Crisp. It's bing given a new high definition lease of life, with a screening across the Picturehouse group of cinemas on May 28 preceding the Blu-ray and DVD bow on June 5. Commenting on the release, Network's Tim Beddows said: "It seems wholly appropriate to both commemorate 50 years of the hugely important Sexual Offences Act and celebrate John Hurt, one of Britain's greatest actors in one if his most famous roles, with a brand new HD restoration of 'The Naked Civil Servant'. It's a great opportunity to present it in a new way to a new audience in a cinematic environment before it heads to Blu-ray."
It's a title we've been tracking here for a while, and Altitude has now confirmed a release date for this year's Best Picture Oscar Moonlight. The film, written and directed by Barry Jenkins, will arrive on digital download on June 5, with the Blu-ray and DVD following two weeks later on June 19. It will arrive the month after the film it pipped to Academy Award glory in the Best Picture category, La La Land (May 8 and 15 for its respective digital and physical releases) and, like the musical, with a slew of awards under its belt and glowing reviews ringing in its ears. As Altitude's Will Clarke noted: "Moonlight is one of those life-affirming films that immerses you in its universal themes and kaleidoscopic views of life but told with such emotional intimacy, delicacy and beauty that no-one could fail to be moved in a way that is surprising and unforgettable. It is pure cinema and a milestone in independent film. Altitude is delighted and proud to be working with our friends at A24 once again, as well as the incredible team at Plan B Entertainment, in bringing this important and inspiring film to UK audiences."
---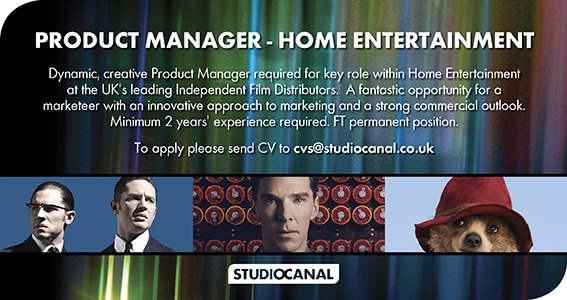 ---
More forthcoming releases and a couple of goodies due from Lionsgate on Monday April 10, in the shape of first The Pass. It's already proved its worth as a festival hit, starring at both BFI Flare and the LFF, after transferring to film from a hugely successful stage run. It stars Russell Tovey as a Premier League footballer and weaves together three pivotal incidents over a 10-year period. Commenting on the release, the company's Becky Throp said: "From the acclaimed producer of Love Actually and Notting Hill, BAFTA-nominated The Pass releases on DVD on April 10. Having received wide critical acclaim at theatrical stage, we are capitalising on the great reviews and strong performances from the cast to shape this campaign. We have garnered lots of support from vloggers and influencers owing to the thought-provoking plot and the topical subject matter, which will ensure our target audiences won't miss one of this year's most important films. Starring Russell Tovey and Evening Standard Film Award winner Arinze Kene, The Pass is also available on iTunes now."
Also from Lionsgate comes the latest from the prolific and always interesting Daniel Radcliffe, Swiss Army Man. This too has earned a wealth of strong reviews after its high profile theatrical release, one that the ever effusive Radcliffe got right behind to help promote. It's certainly one of the year's more oddball releases and, as the company's Ben Grunbaum said: "We're very excited to be releasing the fantastic Swiss Army Man on April 10. With British icon Daniel Radcliffe in his most quirky role to date (a corpse) alongside Paul Dano. Our digital-led media activity will capture the humour and visual standout of the film. Our PR campaign has grabbed people's attention due to the interesting subject matter and the fun we can have with it."
An interesting interview with HMV's marketing chief Patrizia Leighton over in Marketing Week, outlining some of the problems the retailer has experienced in recent years, not least when it slipped into administration, and how it is addressing some of the ongoing problems the industry faces. Here are one or two of the highlights: "One of our big focuses is on giving each store a local feel," she said."Each store is filled with staff recommendations and we try to host compelling events and work with social media influencers to create word-of-mouth buzz. On physical versus digital: "Yes, streaming [on Spotify] is now big but we see people are using the digital space to inform their decisions or get inspired to then go into a store to ask our staff what they'd recommend. Streaming isn't a replacement [for physical media], it is just another part of [the buying journey]. So long as people want physical media, we will be on the high street. The music industry has recovered really well over the last five years and it's a solid foundation to build upon. But the one challenge is convincing the music industry, which has moved away from physical media, that things such as the vinyl boom aren't just a flash in the pan." And on how HMV can help chase away the Brexit Blues: "I just think we have a very nasty habit in this country of latching onto negative news until people lose so much confidence they don't even know what to do with it anymore. I hope entertainment will distract consumers [from Brexit] and HMV can provide the escapism. At the end of the day, we have weathered the storm and will continue to do so." You can see the full interview here.
It's with some regret that we announce that former HMV staffer Mike Donaghue has sadly died at his home after a short illness. A statement issued by former colleagues read: "For those friends and industry colleagues who may not be aware, former HMV employee Mike Donaghue sadly passed away recently following a short illness. Mike died peacefully at his home in the early hours of March 27 2017. To say that Mike was a loyal company man would be a gross understatement. Mike joined the small London-based chain of Saville Pianos in 1954, as a Service Engineer. The chain was taken over by EMI in the mid-60s to be absorbed into the label's HMV retail group, by which time Mike was managing its Ilford branch. HMV at this time consisted of 12 stores, and Mike was subsequently promoted to the senior role of Area Manager in operational charge of all the outlets with the exception of the London flagship at 363 Oxford Street. As the chain grew, Mike was given the responsibility of establishing and running the Central Warehouse operation in Banner Street, East London. Mike went on to become one of HMV's longest-serving employees, racking up an amazing 43 years before finally retiring in June 1997. He was much-loved and respected, and colleagues will attest to his genial and gentle nature and to the integrity and decency for which he was so highly regarded. A caring, considerate and kind-hearted person who always had time for everyone, and who was always one of life's true gentlemen. He loved HMV and the values and heritage it stood for, making an outstanding contribution to the company in its golden years and, through it, to the wider recorded music sector. Mike will be greatly missed by his many friends and former colleagues, and we offer our sincere condolences to his family on their loss, in particular his wife Margaret, his son Clive and step-daughters Samantha and Sharon. Brian McLaughlin, Former HMV Group COO, said: "If truth be told, Mike was the unsung hero of HMV, very much responsible for setting high standards and leading by example. He was a great listener and mentor to many of us. Tolerant, kind and diligent, an outstanding individual who will be sadly missed."
---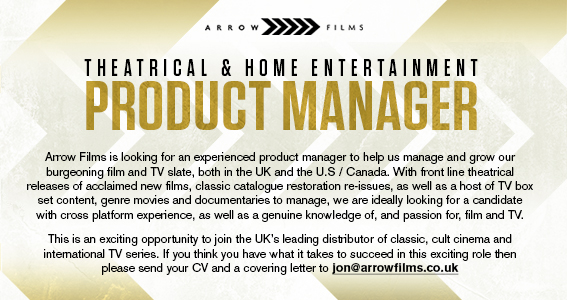 ---
QUOTE OF THE WEEK
"Netflix has been a champion of consumer choice, and the windowing of theatrical movies is the only thing in the media that hasn't been impacted by the internet, Do you think it's going to stay like that? Denying people what they want is not good business, The reason why it's such a heated debate is because they know it's what consumers want. If you believe that day-and-date would mean empty movie theatres, then you'd better start moving. "I think that people want to go out on Friday night and [also] have a differentiated experience. Screens are getting bigger, the viewing experience of 4k streaming is comparable in fidelity to most movie theatres. If you want to distinguish yourself, create a better experience. Holding consumers at bay is just going to lead to piracy and shrinking attendance. I believe that people will choose a great night out, sometimes. Let's say you have a great steakhouse, are they going to ban consumers from eating steak at home? Food is day and date, and people still go to great restaurant."
Even after CinemaCon in Las Vegas is over, the debate over day and date releasing rumble on, with Netflix's Ted Sarandos continuing to respond to studios and exhibitors pleading to maintain windows…
AT THE MOVIES
Beauty And The Beast continues to dominate at UK cinemas, having eased past the £51 million mark – and that was before the Easter holidays had started in earnest. New entries in the box office top 10 included Ghost In The Shell, with more than £2.3 million, Smurfs: The Lost Village (just under £1.4 million), at numbers two and three respectively, and Free Fire (just shy of £500,000). A Comic Relief-friendly preview of the second series of Peter Kay's Car Share and a celebration of the first earned more than £280,000 in its one night in cinemas. Keep an eye on the excellent Get Out too, propelled by amazing word of mouth, the film has earned almost £6.8 million (and it really is all its cracked up to be too).
News we didn't have room for on last week's newsletter and acid house veterans such as ourselves are eagerly awaiting Ibiza87, a new TV drama which sees Class Of 92 and I Am Bolt producer Fulwell 73 teaming with Sony Pictures to put together a seres charting how a trip to the White Isle in 1987 by a gang of London DJs changed the face of British, nay, global club culture. Some of those DJs, Nicky Holloway, Danny Rampling and Paul Oakenfold, are involved in the project, which will be penned by Irvine Welsh and Dean Cavanagh. See on the dance floor for this one…
Remake news of the week: this one seems to come around again with an alarming regularity, but Escape From New York is back on the block again, with Robert Rodriguez now attached to direct the latest iteration of John Carpenter's classic action flick that sees Manhattan turned into a prison into which the US president accidentally crashes. Carpenter himself will act s an executive producer and Fox is said to be eyeing the film as a potential franchise.
Cmic book film news and away from the respective DC and Marvel worlds (or universes, as they'd rather), other comic book adaptations are still continuing apace. Latest sees Walking Dead creator Robert Kirkman's other biggie, Invincible, moving a step closer to the big screen, as Universal is set to release the take which is being shepherded to the screen by Seth Rogen and producing partner Evan Goldberg. The comic tells the tale of an ordinary teenager who is set to follow in his father's footsteps and become a superhero when he comes of age…
TWEET OF THE WEEK
TRAILERS OF THE WEEK
It;'s now opening, but here's Riz introducing his latest outing…
And back to the round table…
---
To subscribe to The Raygun newsletter, please email

info@theraygun.co.uk
with subscribe in the subject matter
To unsubscribe, email

info@theraygun.co.uk

with unsubscribe in the subject
For editorial or advertising queries, contact

tim@theraygun.co.uk