…AS PRESS AND CUSTOMERS LINE UP FOR RELEASE
BIGGEST TV TITLE OF THE YEAR…
OFFICIAL FILM CHART UPDATE
…AS LIONSGATE TINKLES THE IVORIES
…KORE-EDA AND CLASSIC SATIRE LEAD THE CHARGE
TRAILERS OF THE WEEK
---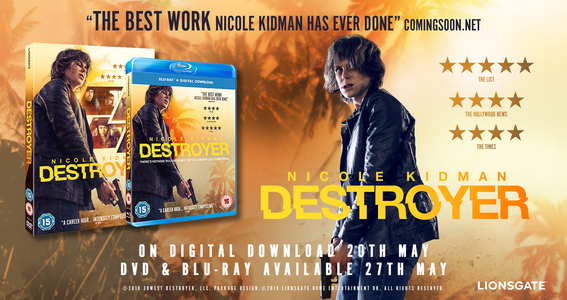 ---
If you can't read this newsletter or see the ads, please click here.
It was a good week for… Everyone's talking about Line Of Duty… on DVD too…
It was a bad week for… Whoever put that early copy of the above out… if it actually happened…
It's good to see a DVD release can still make headlines, and with the press clamouring to write about anything related to one of the year's biggest releases, Line Of Duty, so the DVD made news. The fifth season hit the shelves on Monday after the transmission of the final episode on Sunday night. Once again, Jed Mercurio's creation has caught the public imagination and the press were falling over themselves to cover the programme, with the antics of the anti-corruption team at AC-12 and the identity of bent copper H earning acres of coverage. One over-enthusiastic store even managed to get one copy on the shelves a little too early, or so it appeared – with the story spreading from one social media post like wildfire. It highlighted a few things in our minds – how quickly a story can get legs in the online era among them, and also how speedily something can spread without much evidence backing it up. No one seemed to know where the offending store was, nor if a copy had actually been sold, but that didn't stop online media from covering it extensively. Crucially, it showed that a DVD release can still make headlines in this day and age and the mistake, nowhere near as bad as early sales that have occurred historically, and it can't have done Acorn's release any harm. It certainly didn't lead to any spoilers for the climactic episode (and we're still not revealing any here), with outlets such as HMV stores using social media to joke about not revealing spoilers – and to show that copies were available to buy on Monday.
Of course, that mania was further replicated when the DVD came out – not least after The Sun even hinted that the tense finale – the biggest TV programme of 2019 – may have been the cause for Meghan going into labour on Sunday evening. As Acorn's Helen Squire said: "And in case anyone had any doubt that Line of Duty was the hottest show in town the Sun put our fears to rest by kindly confirming that the exciting finale brought on Meghan's labour – and that she was even worried that Harry might be H (story in the Sun courtesy of Debbie at Aim Publicity)." (You can see the story here)
And how did the title perform on Monday? Well, it arrived in a welter of publicity surrounding the series, as well as for the DVD release, and it got off to a flying start – it's topping the TV charts as we speak, ahead of Fleabag. As Acorn md Stuart Shaw said: "We're delighted that we've taken the top two spots in the TV chart this week for Series 5 and the 1-5 box set. Thanks again to everyone from operations to retail for the monumental support. Roll on Series 6."
---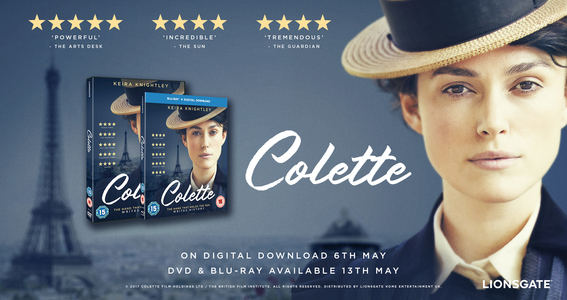 ---
Line of Duty has been doing the business in the TV sector this week, but what of the Official Film Charts? Well, Bumblebee is the one doing the business, in at number one on the strength of its download performance, ousting the previous number one Mary Poppins Returns, besting its performance by some 5,000 units. Elsewhere, the superheroes power on, with Avengers: Infinity War at number three, the first two Avengers titles, Assemble and Age Of Ultron at numbers 19 and 20, while Ant-Man And The Wasp is at number eight and Thor: Ragnarok at 10, all off the back of the ongoing theatrical success of Avengers: Endgame. Also in the top 10 is Spider-Man: Into The Spider-verse at four and Aquaman at six, while The Favourite is at number seven, moving up the listing still on downloads only.
So on to that number one title, and Bumblebee, rated by those in the know as the finest Transformers-related outing thus far, arrives on physical formats on Monday May 13, along with more than an hour's worth of bonus features, deleted and extended scenes and an all-new motion comic. It's being supported by a campaign that includes TV spots aimed at both children and parents and outdoor activity. There's an on-pack promotion with Southern Fried Chicken, as well as a booth at the London Comic Con event, with product on sale and exclusive giveaways. PR includes interviews with the team behind the film, as well as a press and influencer event at a garage working on classic VW Beetles. Commenting on the release, Universal product manager Alicia Cho said: "The film is an action-packed spectacle that every Transformers fan will love! This origin story has action, laughs and heart that the whole family can enjoy together."
---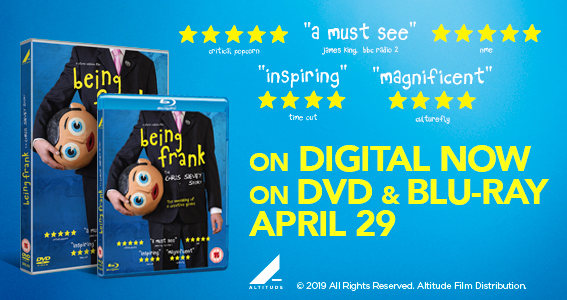 ---
Meanwhile, The Favourite also arrives on physical formats on Monday via Fox, it too comes after a strong performance in its exclusive download window. The release neatly coincides with a major exhibition held at Hatfield House in Hertfordshire, where much of the film was shot. The exhibition will show off some of the stunning costume design from the film and runs until June 16.The event has also provided PR opportunities, with Fox enlisting the aid of the film's costume designer Sandy Powell at Hatfield House, giving interviews to the likes of heyuguys.com, you can see the resulting coverage here.)
Also out on Monday is another classy outing, this time for Keira Knightley, in Colette from Lionsgate. Commenting on the release, the company's Eileen Tracey said: "Keira Knightley stars as Colette in a timely biopic of the iconic French author. With stellar performances and consistently strong reviews, our campaign has been designed to push the pedigree of the film. This consisted of press ads in quality publications and a social media campaign which highlighted the film's modern themes of empowerment and gender fluidity. The PR campaign has focused on online articles and feminist pieces, as well as a luxury Belle Epoque style media drop, complete with champagne and branded macarons.
Sticking with Lionsgate, and the company announced a new acquisition as it prepared for this year's Cannes film festival, after picking up Instrumental for UK release. The company will also handle international sales for the title, noting that it further highlights Lionsgate's investment in British film. Directed by The Theory Of Everything helmer James Marsh and starring Andrew Garfield, it's based on the bestselling memoir from international concert pianist James Rhodes and will begin shooting later this year. It furthers the relationship with Monumental Pictures, the production outfit run by Debra Hayward and Alison Owen, with Lionsgate releasing the company's Caitlin Moran adaptation How To Build A Girl later this year.
Spirit is on board with director Amma Assante and producer Charlie Hansen to help out on the forthcoming day and day theatrical and premium vod release of Where Hands Touch, with the film arriving on May 10 at cinemas and on May 27 as a home entertainment release. The film, a wartime tale about a mixed-race teenager living in Nazi Germany, benefited from a gala screening in the West End this week. Commenting on the release, Spirit's Robert Callow said: "We're very pleased to be working with the very talented team of Amma Asante and producer Charlie Hansen to bring Where Hands Touch to U.K audiences. The film was many years in the making, and we're happy to be part of that journey. Our day-and-date cinema release gives people the chance to watch the film on the big screen, whilst the imminent home entertainment release on the 27th May has benefited greatly from the attention Where Hands Touch has received over the past few weeks."
---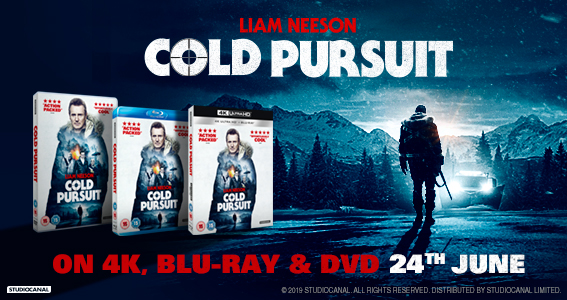 ---
Q3 presentations have started and among the first to unveil its wares for the months from July to September is the BFI's home entertainment arm, which has a busy slate for the coming quarter. It kicks off in July with Of Flesh And Blood: The Cinema Of Hirokazu Kore-eda, which pulls together a quartet of films from the director. There are also standalone editions of Derek Jarman classics Blue and The Garden, taken from the recent Jarman Volume Two set. August has a Blu-ray first for A Kid For Two Farthings, from director Carol Reed and producer Alexander Korda, a fable about a boy who buys a goat believing it's a unicorn, alongside a box set The Trilogy Of Life, pulling together three films from Pier Paolo Pasolini. September has two separate releases of classic television comedy in the shape of Do Not Adjust Your Set and At Last The 1948 Show, as well as Alan J Pakula's 1978 Western Comes A Horseman and a new version of Pasolini's Salo, taken from a new high definition master.
Comment on the BFI's slate came from John Ramchandani on the Kore-eda set, who said: "Following a sell-out season at the Southbank and the recent release of his Palme d'Or winning "Shoplifters", interest in the cinema of Hirokazu Kore-eda is at an all-time high. Ahead of our 15 July release, the four-disc Blu-ray boxset has ranked number one in Amazon's World Cinema chart for the last four weeks. The films are accompanied by a wealth of extras, including a newly filmed Q&A with the director, recorded during the major retrospective of his work" On the separate releases of the seminal comedies Do Not Adjust Your Set and At Last The 1948 Show, the BFI's Ben Stoddart said: "The 1960s saw the rise of some of this country's most innovative comedians and two shows that were at the forefront were Do Not Adjust Your Set and At Last The 1948 Show. Previously only available in much compromised editions it's been a long journey to get to this point, releasing these fantastic shows in as definitive editions as possible. With a roster of talent including Michael Palin, Terry Jones, Eric Idle, David Jason, Denise Coffey, John Cleese, Graham Chapman, Tim Brooke-Taylor, Marty Feldman and Aimi MacDonald these two ground-breaking series are sure to appeal to audiences old and new. Both releases will be stacked with new and archival extras and will most importantly include all the known to survive episodes, including never-before-seen reconstructions."
Eureka continues to work its magic with the long-running Masters Of Cinema series, with plenty of activity planned. It's heading into cinemas at the end of May with a theatrical release for Josef Bon Sternberg's classic The Blue Angel, while it has also announced release plans for another classic, the 1920 Der Golem. Eureka's Steve Hills said: "Later in the year a new 4K restoration of Paul Wegener's 1920 classic of German Cinema, Der Golem, which premiered at the 75th Venice International Film Festival, will be released on Blu-ray as part of the Masters of Cinema series. Supervised by the Friedrich-Wilhelm-Murnau-Stiftung and Cinematek, the film has been restored in 4K by L'Immagine ritrovata from the film's original negative that was thought to have been lost. With its foreshadowing of the Jewish persecution that was to come in Europe, Der Golem is a powerful and poignant piece of film-making – capped by inventive special effects, and exhilarating lighting and cinematography. Wegener himself stars as the titular creature, and he cuts an imposing and impressive figure in his tactile, clay like costume and make-up – an extraordinary bit of physical special effects.The film is also one of the earliest examples of the horror movie, and a clear precursor to the classic monster movies produced by Universal in the 1930s. Full details of the release are yet to be finalised, but we can confirm that the home video release will feature original scores from Admir Shkurtaj, Stephen Horne and Wudec (Lukasz Poleszak)."
In case you haven't noticed, the BASE Awards is looming large on the horizon, with the industry's annual gong show taking place on Thursday June 6 at its now normal home of Tobacco Dock, Wapping, east London. And tickets are selling fast, with the event close to selling out. SO just a gentle reminder, nudge or shove, to get on the case and sort your tickets out for the evening as soon as possible. Email vicki@baseorg.uk for more details, we'll see you at the bar…
---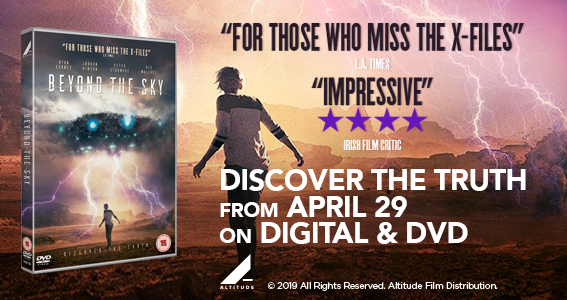 ---
"We were able to win in court against pirate operators called TickBox and Dragon Box, and they represent a new threat: the internet streaming devices, the ISDs, that are basically devices that can be purchased completely legally but when loaded with illegal software, can do enormous damage to content. It's a never-ending fight, but we're starting to make a big difference.
"And it's an existential threat for some of the small and medium businesses that make up the industry. I was speaking to some broadcasters in Paris who said that piracy can be as big as their entire bottom line. And the impact on entertainment companies is huge, so this is a top priority for us.

"Every major market has a participating member. We're in the process of dramatically expanding ACE even more. It is already the premier global effort to reduce piracy."
MPAA chief Charles Rivkin on the achievements and growth of global anti-piracy organisation the Alliance for Creativity and Entertainment.
Rarely can the unveiling of a film studio's forthcoming titles have generated as much interest as Disney's announcement of its slate for the rest of the year and beyond did this week. But given its dominance of proceedings, what, with Marvel and Star Wars franchises and the addition of Fox to its roster, means that the biggest player in the business' plans are of huge interest, not least to rivals wanting to plan their own releases for the coming months and years and avoid Disney's blockbusters. There's a heck of a lot of "Untitled Marvel" and "Untitled Disney Live Action" stuff in there, but you can see more here
"We're excited to put in place a robust and diverse slate that lays the foundation of our long-term strategy, bringing together a breadth of films from Disney, Pixar, Marvel, Lucasfilm, Fox, Fox Searchlight and Blue Sky Studios to create an extraordinary collection of cinematic experiences for audiences around the world," said Cathleen Taff, president, Theatrical Distribution, Franchise Management, and Business & Audience Insights, The Walt Disney Studios. "With a strong summer already in place, we are eager to carry that momentum forward over the coming years thanks to a creative wellspring of bold and imaginative stories coming from our world-class studios—including several new chapters of two revered franchises,
Avatar
and
Star Wars
."
The film hasn't even premiered yet, nor released in its native South Korea, but thriller The Gangster, The Cop, The Devil, is on its way to Hollywood for a remake. The film, a thriller about a policeman and mob boss who join forces to trap a serial killer, is directed by Lee Won-tae and due to open on May 15 on home turf and will also be aired at Cannes this year too. Sylvester Stallone's Balboa production outfit is behind the plans for a remake…
One of the stars of the aforementioned The Gangster, The Cop, The Devil, Ma Dong-Seok, who also appeared in Train To Busan, is one of the stars being lined up for Marvel adaptation The Eternals. And another star is rumoured to be joining the crew of the forthcoming feature, as The Bodyguard star (and Game Of Thrones-er) Richard Madden is rumoured to be in the frame…
A new take on horror classic Hellraiser has long been whispered about, with little coming to fruition, but it now appears as if it's edging closer to actually happening. For producer David S Goyer and Spyglass Media Group is said to be readying a retelling of Clive Barker's classic tale of Pinhead and his Cenobite gang…
Here for Michael Shannon's moustache…
https://youtu.be/DyXEBX6ZHPs
You're on The Raygun newsletter mailing list, which has been running for eight years, because you requested it, have been recommended to us or sent us emails. You can unsubscribe at any time, if you're daft, using the link elsewhere or by emailing as below. But of course, you don't want to do that, do you? We don't share your information with anyone else, we don't like cookies and we're the good guys. We care because you do…
To subscribe to The Raygun newsletter, please email
info@theraygun.co.uk
with subscribe in the subject matter
To unsubscribe, email

info@theraygun.co.uk

with unsubscribe in the subject
For editorial or advertising queries, contact

tim@theraygun.co.uk