IN THIS ISSUE:

---
Sponsors this week:
The Carpenter Shop
358 North Rockwell
OKC, Ok
405-942-2644
The Carpenter Shop is a full line cabinet and countertop shop that travels all over the state building dream kitchens for discerning customers

This guy is a Noble Oklahoma based company that has great prices on electronics of all types and inexpensive toner and ink for your printer.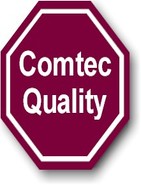 Comtec provides residential and commercial security systems in Oklahoma.
There is only one thing you really need to know about Comtec's quality and pricing, they do not require a contract for their services.
Customers are free to walk away if their service isn't top quality.
Rodent ResistantChicken Feeders!
$50 + Shipping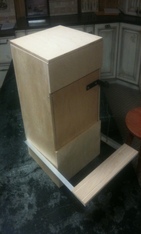 Advertise Your Business, Event, Or Service Here!
$25.00 per week, tens of thousands of Oklahoman
impressions every newsletter
What Easter Newsletter would be complete without a death and resurrection story, complete with a rock that is rolled aside to allow a savior to fulfill his destiny? Or an Easter egg hunt for the children for the secular type?
Well, we can't offer you that but we can offer you a story about something that crawled out from under a rock and a wonderful adult Easter egg hunt courtesy of one of the Democratic candidates for State School Superintendent. We must warn you though that the first story has some really disgusting revelations, enough so that we had to warn our newsletter staff to NOT visit the link where the instant messages are shown. Normally they check these links during the publication but this time I'll do the checking.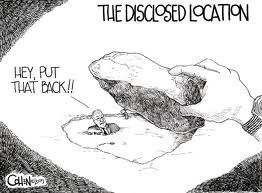 Rep. Colby Schwartz is Risen! Again and Again!
Twisted Double life, Substance Abuse, and
That headline is going to generate some distraught emails from the Christians this week but it is they above all else who need to read this story regardless of how disgusting the details might be because Representative Colby Schwartz claims to be a Christian and has chosen his position as a role model and elected official.
This is an ugly story, about an alleged ten year sexual affair, allegations of drug use, alcohol, and perverted practices in the bedroom, alleged pimping out requests to male friends, and alleged three way encounters that left a woman and a child in a shattered state and facing a hard future. We interviewed the victim and were allowed unlimited access to her personal life including instant messenger accounts, online "dating" account archives, and access to computer equipment.
I hear some of the men saying "Oh, men will be men when they are tempted beyond control by a beautiful woman. So which one of these women would have tempted you to stray and which one was the alleged victim?


Well, none of them I'm afraid. I'd be defenseless too if one of them tried to ravish me…
How about picking one from this list? Maybe he liked average women….


Nope, not any of them either
The point is that this wasn't a femme fatale that is said to have turned his head and kept it for ten years, just an ordinary woman whose appeal seems to be a lot of tolerance to pain and to be available.
The woman isn't a completely blameless person but she has turned her life around, competed rehab to gain control of the legacy of nearly a decade of alleged "partying" with Representative Schwartz, and has begun attending church. She isn't a role model for us by any means but reading through almost a decade of messages, documents, and interviewing the victim shows that she always, always, tried to put her children first regardless of the lifestyle she led.
But really the victim isn't the story, Representative Colby Schwartz is the story, because dog bites man isn't news but man bites dog is news. So let's look at Representative Colby Schwartz to see how the man has been marketing himself.
Colby Schwartz was born on April 8
th
1974 and that date of birth should be remembered when we discuss account names for online websites later in the article. According to his
website
, Face book page, and Twitter account web page Schwartz has wrapped himself in the armor of Christianity, quoting bible verses online and pushing for religious based legislation such as the ban on the Morning after Pill.

Once will certainly understand his interest in the
Morning After Pill
legislation
after reading what the victim alleges although I wonder why he was opposing it. Representative Schwartz certainly might have had an interest in such a pill being available; if I were him I'd be stuffing handfuls into my "partner" afterward. I'd want the status quo maintained too if I were acting like that.
Some background on Representative Schwartz before we go on so you can put the timeline into place. First elected in November of 2006, walked back into the seat after no one filed against him in 2008, in a district that is completely within the borders of Canadian County, another tidbit to remember when we later reveal online account names. In 2003 he married Brenda Black also of Yukon and at the time they wrote their website in 2009 or 2010 they had two daughters, 4 years old and one years old. They are members of the Covenant Community Church in Yukon where it is said that they serve in the ministry.
Representative Schwartz was well educated at Oklahoma City University with a degree in political science, worked on several election campaigns in 1996, then like most political operatives he went to work for Oklahoma Insurance commissioner John Crawford. Schwartz left the Insurance Commission to work for Senator Mike Johnson as a campaign manager in 1998, then into insurance and investing, and then served as the Executive Director for the South OKC Council of Neighborhoods.
In 1999 Schwartz was hired by Mary Fallin to serve as her legislative and constituent liaison officer while Fallin served as the Lieutenant Governor, then he left that post in 2001 to work in the private sector in sales and marketing for the pharmaceutical industry.
Representative Schwartz served three consecutive terms as the
Canadian County GOP Chairman, a total of six years, including acting as a presidential elector in the 2004 election along with serving on various boards and committees. Schwartz is currently a Deputy Majority Whip, the Vice Chairman of the Transportation Subcommittee on Appropriations, and a member of the Public Health and Energy Committees. As we will find out Schwartz has some experience in Public Health…. Schwartz had a score of 12 out of 100 in the 2013 RINO Index, getting only one vote right.
The victim, whom we will call A.N. or just the victim, to protect her privacy as she is not a public person, has posted online in various comment sections and is not shy about using her real name. She has several children; one of the children is around four years old and was alleged to possibly be fathered by Representative Schwartz. Schwartz and the victim had engaged in unprotected sex for almost a decade according to the victim but after she became pregnant Schwartz claimed to have had his "tubes tied" and denied responsibility. The victim claims that Schwartz had a child of the same age, which was somewhat proven by reading the Colby Schwartz 2009/2010 website.
The couple met on Yahoo Messenger in 2001 where Representative Schwartz allegedly was using canco74 as his screen name, which the victim claims stands for Canadian County and the year of birth for Schwartz. There is our first clue to the veracity; Schwartz was Mr. Canadian County for much of his life. Canco74 claimed that his first name was Michael and the victim knew little else about him. "Michael" refused to send a picture but kept saying "You won't be disappointed". According to the victim, after meeting the victim on Yahoo Messenger, Schwartz stalked the 25 year old in an unrelenting manner according to the victim until he finally found her and sent a message to her on a website called AdultFriendFinder.com which bills itself as the world's largest sex and swinger website. That is when the sexual relationship began and later Representative Schwartz is said to have changed his Yahoo Messenger screen name from canco74 to fd4you69 which was listed as being owned by Michael Colby Aries, a fictitious last name of course . The screen name fd4you69 of course refers to oral sodomy and was the same name that Schwartz allegedly used on AdultFriendFinders.com.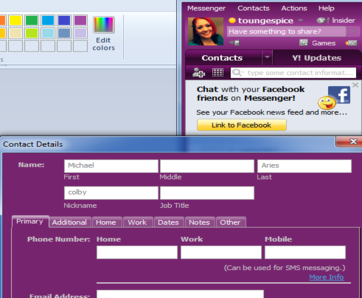 Incidently, Aries is the zodiac sign for people born between March 21st and April 19th. Schwartz was born on April 8th.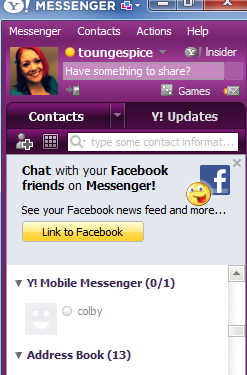 On the first meeting the victim said she was careful, demanding to see an ID card, and learned that although Representative Schwartz's first name was indeed Michael, he went by his middle name Colby, and that his last name was Schwartz and not Aries. In the beginning Schwartz and the victim would talk both day and night on the phone as well as have daytime and nighttime dates according to the victim. She said that they talked a lot in the early years and Schwartz wasn't shy about going places with his victim or being seen with her but eventually that tapered off and in 2004 Representative Schwartz admitted to the victim that he had gotten married in 2003. Over the next decade or so many people knew of the relationship, friends, co workers, parents, one of the children, and of course what are described as "three way partners". Schwartz was said to have claimed that he worked for a bank and had little time for a relationship because of extended family and later on of course Schwartz married his current wife and began a second family. The sexual trysts allegedly continued along with instant messenger messages complaining about his wife, phone calls complaining about his wife, and of course discussions after a romp where Schwartz would complain about his wife.
After 2004 and being told of the marriage the victim tried to distance herself, moving to Tulsa to live. But she said she would visit her parents in Bethany and she and Representative Schwartz would wind up together. We were told that once Representative Schwartz visited the victim at her parents' home when they were absent and actually broke the new bed that the parents had purchased for their daughter's room during the act. Other times the victim would not want to meet Representative Schwartz because her child was present but in her words he would keep pushing and pushing until she gave in and met him in a public park where Schwartz's car served as the rendezvous. Tis reluctance to meet is shown in the Yahoo Messenger messages.
Was Representative Schwartz doing this and was he the aggressor in this relationship? We are going to make public a few of the Yahoo Messenger conversations but they are so obscene that they cannot be printed in this newsletter without tripping spam alerts and getting people in trouble for reading the newsletter on work computers.
Do not visit this link if you are at a work or school computer!
"I screamed the first time he…."
Representative Schwartz was reported to be excessively brutal in tastes if you know what I mean. So brutal that the language can't be published but we are talking far beyond normal, deviant if you know what I mean. Read the messages if you want to know the details. The woman had led a fairly normal life prior to this, telling a story about her previous husband getting caught with porn magazines and how she cried for days over what she considered shock of the pornography and betrayal of her marriage vows. She claimed that Representative Schwartz introduced her to a very different world, things that shocked her, confused her, having never done those kind of things before. Things like "choking out", apparently where a man chokes a woman by the throat during the act until she passes out. The victim said that she didn't want to do that sort of thing but she somehow became used to it, even addicted to it, and she continued to come back for more. At some point she accepted the new behavior as "normal" and once she tried to distance herself from Representative Schwartz she found herself walking down a dark path and searching out more of the same treatment.
The victim says she tried hard to stay away and even remarried and had a child, new home, a fresh start but Representative Schwartz kept hounding her in her words, contacting her and they continued to meet right through the pregnancy. She made the comment that in her life most men lost interest during that stage but Representative Schwartz seemed to want it more and more as the pregnancy continued.
Eventually her life was in shambles again and she moves back to the Oklahoma City area and Representative Schwartz continues his visits. By this time it was around 2008, Schwartz was beginning his second term in office, and she was living in an apartment in what she called a ghetto area around Rockwell and Melrose Lane which indeed has a sizeable minority population and a bit of a high crime rate. She claims that Representative Schwartz continued to contact her through Yahoo Instant Messenger and would meet up with her at the apartment. The complaints about his wife continued, about OU weekends and having to fake a lot of B.S. going to the tailgate parties with an RV when what he wanted to do was be with her, or about when his wife became pregnant and was super bitchy.
After the birth of the child first child with his wife Representative Schwartz allegedly claimed that he had had a vasectomy in 2009 but of course later Schwartz had a second child with his wife so he must not have been being honest. They reportedly had continued to have unprotected sex until the victim became pregnant in 2009. Again she said she tried to pull away, having a boyfriend for a few months during this time but she said the trysts with Representative Schwartz continued as they had for the previous eight years. She said that Schwartz was never really trying to hide, would come over in the daylight for his visits, after pushing and pushing her on yahoo messenger. Representative Schwartz himself appeared to be obsessed with the victim if you read the instant messages, with the victim claiming that he thought about her when "pleasuring himself" (my words, not what was said) or when he had sex with his wife. Again the sex was uninterrupted right through the pregnancy of course according to the victim.
2011 rolls around and the affair continues according to the victim. The victim is pregnant once again and again was being pressured for sex. Two days out of the hospital, with stitches no less, and Representative Schwartz was alleged to be demanding service and getting it.
The victim gave information of two "threeway partners" including a woman named Jennifer that Representative Schwartz allegedly already had a sexual relationship with on a re-occurring basis. Schwartz was said to have talked to this Jennifer about the victim and trying to set up a threeway meeting. Another threeway partner's name was provided but the woman had died in a motorcycle accident in 2010. A third threeway partner's name and phone number was provided but the woman hadn't answered her phone before our deadline for this edition. Reportedly Schwartz begins to spend longer and longer visits, one to two hours on occasion during the day, always dressed in dress pants, white shirt, tie, and sometimes a suit jacket, always wearing thin black or grey socks which became somewhat of a joke between the couple. The victim recalls wondering why a person that worked at a bank was always so carefully attired.
Finally in desperation to break the cycle the victim said she moved out East of Shawnee and broke contact with Representative Schwartz. In March of 2012 she checked herself into rehab and started cleaning up her life.
For nearly a decade Representative Schwartz seems to live not as a Christian, but as a hedonistic adventurer, never once letting on that he was a State Representative according to the victim who thought he worked at a bank. It wasn't until the next year that she started thinking about the future of her son that the victim said she was motivated to Google Colby Schwartz's name and she was stunned find a picture of him online in a news report and find out that he was actually an elected official that held himself out as a Christian and an upstanding citizen. The victim claims that Schwartz was a completely different person that what he showed in public. She alleged that drugs were commonly used during sexual encounters, not hardcore stuff but pills mixed with alcohol.
After finding out exactly who Colby Schwartz really was the victim said she began trying to get the story out as she was outraged that Representative Schwartz had lied to her for so long. She contacted Patrick with the Lost Ogle website and the editors of OETA, and began leaving comments in the comment section of online articles that Schwartz was associated with or had comments on. Both OETA and Patrick responded but her life was super busy and she didn't have the time or resources to get computers repaired so she could provide documentation and eventually both parties gave up on the story.
The Democratic Party was also contacted as well as the OkieBlaze.com website where she left a comment that appears to have been subsequently removed although the initial comment is still visible during a Google search. The victim appears to be genuine about simply wanting to expose someone that presented themselves publically as an anti drug religious leader while living a secret life of uninhibited perverted sex, drugs, and alcohol. She felt that she had been sleeping with a complete stranger and mortified that she had allowed him into her home where her young child lived.
Schwartz suddenly announced that he wouldn't seek re election around March 8th of this year and comments started appearing in the comment sections from a woman alleging a ten year long affair:
This is the Google listing showing that a comment once existed but seems to have been removed.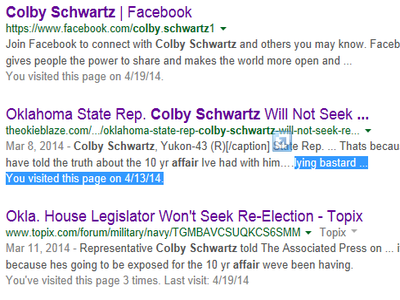 In August of 2013 another comment had appeared on different website:
And the woman was sending out twitter messages on March 11th:
What is the truth of all of this? Time will tell I suppose but the victim appears to be well balanced and her story hangs together. Representative Schwartz spent a couple of days at the Capitol this week trying to discredit "some crazy woman" that was making allegations, the woman had a lot of personal information about the man, and he did chose not to run for office again when he would have surely won, perhaps without an opponent like last time. There is a lot of circumstantial evidence in the Yahoo messages and the rumor of Schwartz having a long term affair has popped up twice since 2010.
We will continue to follow the story as it unfolds. If anyone is familiar with the DHS system and knows if they can help with paternity testing please get in touch with us or if there is a lawyer out there willing to help the woman I would love to see her get some help to establish paternity and to get the child some sort of support. You can contact us by simply responding to this email/newsletter.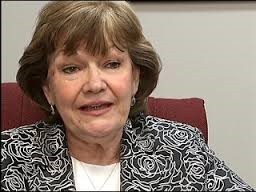 Freda Deskin's Past Catches Up with Her
Fratricide or are the Democrats Just
The Sooner Tea Party is unusual among Tea Parties in that we maintain close ties with conservative Democrats because many of the elected Democrats are more conservative than the majority of the Republican elected officials. Like in any organization it is a mistake to imagine all the members as a monolithic block marching in lockstep; there are factions battling for control in all organizations unless the organization is lead by an unusually skilled and ruthless leader.
So it was no surprise when we got word that the Democrats educators needed our help to expose what they represent as a horrible choice for State School Superintendent and before long a second call came in to meet in downtown Oklahoma City to pass off a CD loaded with information. The information isn't exclusive by any means, it was presented to attendees at the Oklahoma Secondary School Activities Association meeting at the Capitol this last week and it appears that the teachers are pushing back against what they claim is a State Chamber backed candidate that is the backup plan in case Barresi loses the Republican Primary.
The teachers allege a laundry list of personal and professional problems with candidate Freda Deskin:
two foreclosures in the last few decades
employing a convicted felon at her charter school since 2001 and it appears that Freda had a close personal relationship to the convicted felon and had filed a protection order against him
An instance where child porn had been found on her computer, blamed on a male teacher, along with charges that the entire episode was not handled properly by Deskin
That she is a Charter School and Online School advocate (not sure we disagree with this at all)
And multiple claims that Freda Deskin has misrepresented her credentials
Ad a 1993 foreclosure lawsuit that resulted in foreclosure and sheriff auction, a suit that included the IRS and county tax officials, perhaps just to clear the title but perhaps the mortgage owner thought the property was encumbered.
Personal problems some might say but let's face it, if this woman can't handle her own finances how is she going to handle half the tax money collected in the state each year that is spent on schools?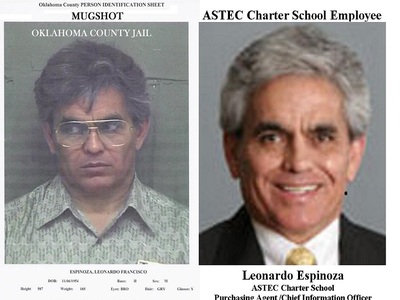 Espinoza was present in court again in 2011 on charges of driving with a suspended license upon which he was convicted.
The idea isn't to cast stones at divorced people but about that someone would lie about an easily proven fact. That isn't sound judgment much less sound morals.
Please copy the block of emails for your contact list so you are able to email all of them and help to inform and educate them before the new sessions begin. Use Bcc to send dozens of email with one email from you to them. This will look like you send each one of them a personal email with only their email showing as the recipient. Please mention the Sooner TeaParty in your emails so they will have a healthy respest for what we do.
Want to reach all 101 House members with two email addresses? Just use these email addresses in the Bcc address line and all 101 of them will get a copy
Here are the updated individual House members email addresses in three blocks of Thirty- four each and updated senate emal addresses in one block
.
Rem
ember to strip the unsubscribe link before forwarding this newsletter to prevent someone from taking you off our list! Use our forward this email link at the top of the newsletter to prevent being accidently unsubscribed.
Money is always needed for printing costs, postage, sign materials, and robo call costs. We are tightfisted; we will spend your hard earned money wisely and frugally as we do our very best to clean up Oklahoma politicians so we can begin to clean up our country.
You can donate by sending a check to Sooner Tea party, 358 North Rockwell Ave, Oklahoma City, OK, 73127 or visit Soonerteaparty.org and use the Paypal donation button.