SLAVE'S RELEASE BOOSTS TRADE
FROM WALL STREET TO HIGH STREET
UNIVERSAL RAISES VETERAN CASH
AMAZON ADDS THREE KIDS' TITLES
FACT SWOOPS ON SCOTTISH FAKES
PRICE IS RIGHT AT THE BVA
SCI-FI ON THE WAY FROM THE BFI
HORRORSHOW.TV'S SCOTT THE GOODS
---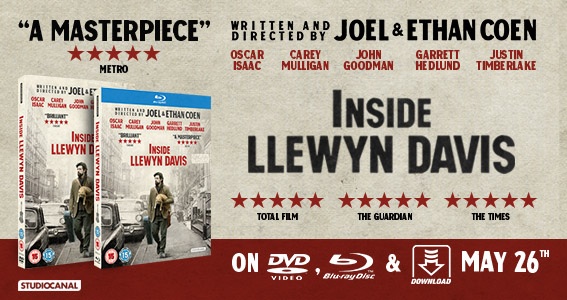 ---
I
f you can't read this newsletter or see the ads, please click
here
It Was A Good Week For… eOne's admirable release of 12 Years A Slave was set free and off to a strong start…
It Was A Bad Week For…
Anyone stuck at airports waiting to fly to the south of France for Cannes as airport traffic controllers went on strike…
Dateline: Cannes. We're out at the film festival as we write this, taking in a few films (the 4DVD Nick Cave documentary 20,000 Days On Earth is a belter), at the same time as watching a sizeable British contingent snipe about their rivals' acquisitions and make deals of their own. More next week when we've come back down to earth, but in the meantime, here's the best of this week's news…
It's already had an impressive performance at cinemas in the UK and elsewhere, picked up a lorry load of awards at assorted awards ceremonies, most notably the Oscars, now 12 Years A Slave is well on its way to cementing its reputation as one of the biggest films of 2014 with an equally impressive bow at retail. "We are delighted with the performance of 12 Years A Slave so far," said eOne's Louisa Mitchell. "The unique nature of the film made sales difficult to forecast but we are on track to exceeded our ambitious expectations. Support from the retailers has been phenomenal, and this, combined with the event status in-store set up across both traditional and non-traditional accounts and event sized marketing campaign has really paid off. We are proud to be the custodians of a such an important and genuinely must see film and are delighted that we have succeeded in bringing it to a broad home entertainment audience."
Next week sees the Wolf Of Wall Street turning up on the high street, as Universal's Martin Scorsese film is given its physical bow. The studio has put its not inconsiderable weight behind what was the biggest ever 18-rated theatrical release at UK cinemas and Leonardo Di Caprio and co are set to make another killing on release. As Universal's head of film marketing said: ""We are very excited about The Wolf of Wall Street releasing on Blu-ray and DVD next week. Following the stellar theatrical result back in January, making it the biggest 18 certificate film ever released in the UK, it has been one of the most talked about properties we have ever had the pleasure to release. The team have really played on the outrageous themes of the film to create a fantastic stand-out marketing campaign across TV, outdoor, press and digital with some really innovative creative assets, and the PR and social has played on some of the most memorable aspects of the film to great effect. If the early digital results are anything to go by we are expecting a stampede of consumers desperate to get their hands on this very special film."
---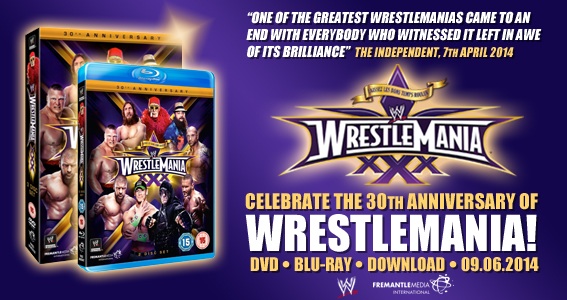 ---
Speaking of Universal, the major has launched a major charity initiative which will raise cash for the Royal British Legion, the main armed forces charity. It will see 50p from the sale of a series of war-related flicks ranging from the First World War (All Quiet On The Western Front), through the Second World War (One Of Our Aircraft Is Missing, Sands Of Iwo Jima, Churchill, Inglourious Basterds) through to more recent conflicts including Vietnam and the war on terror (Born On The Fourth Of July, Jarhead and Green Zone). The campaign, which is being supported by a raft of PR activity, was launched with by a group of ex-servicemen who gathered at the Cenotaph in Whitehall wearing uniforms. Online activity on Universal's Facebook page will have a barometer showing how much has been raised throughout the year. Universal's head of marketing planning said: ""This year of significant war anniversaries felt like an ideal opportunity to refresh some of Universal's best-selling war-related titles and to raise money for the Royal British Legion, who do such amazing work to help the Armed Forces, ex-service men and woman, and their families. We have been overwhelmed by the quality of the PR coverage to date, with early highlights including photo placement in both The Sun and The Telegraph and a story on BBC Local News. With fantastic retail support planned for the coming weeks and the public's on-going support for the Royal British Legion, particularly around the Poppy Appeal in November, we hope to raise £25,000 for the charity over the next year."
Another week, another big deal announced on the video on demand side of the business, with Wuaki.tv unveiling the deal that no self-respecting digital video store selling film and TV product can do without. It has signed on the dotted line with HBO, with the highly desirable roster of programmes from the US television giant joining Wuaki's burgeoning product line-up. Programming such as Game Of Thrones, True Detective, Girls, True Blood and Boardwalk Empire are now coming to Wuaki, with the service joining the likes of Amazon Instant Video, blinkbox and Google Play in offering HBO product. Commenting on the deal, HBO's Colin Smith said: "The digital retail landscape is an exciting space right now, and this is a great time to be adding a company like Wuaki.tv to the growing list of places you can purchase HBO content. Wuaki.tv truly understand the value of the HBO brand, and are as thrilled as us to now be giving their customers quick and easy access to our programming."" Wuaki content director Simon Homent added: "We're very excited to add HBO to our UK offering to be one of the most complete movie and TV on-line video services in the market."
---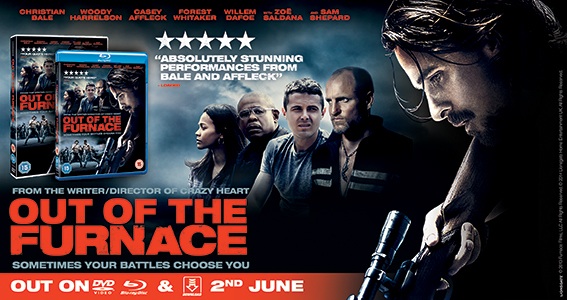 ---
Talking of True Detective, we remarked on its impressive performance on blinkbox on our newsletter last week while unveiling HBO's marketing plans for the release and there's more from blinkbox this week which highlights the magnitude of the Matthew McConaughey and Woody Harrelson series in shifting Game Of Thrones from the top slot as the bestselling series on the Tesco-owned offering. For the George RR Martin adaptation had been in pole position on the blinkbox TV chart for A WHOLE YEAR until it was usurped by True Detective. Commenting on its performance, blinkbox md Adrian Letts said: "We're always on the lookout for the next breakout hit and True Detective is certainly showing some positive signs. Game of Thrones will continue to be our most popular TV series, but it certainly seems like True Detective is tucking in behind it as the next must see TV drama. One theory is that people who have Sky have been talking to friends who don't about how great True Detective is, leading them to buy it on demand from digital retailers like us.
We're fairly sure that the hype will continue to build as a new audience switches on to the series. We're watching this one with interest."
Three will be the magic number for Amazon this summer as the company has announced the dates for a trio of children's programmes due to debut exclusively on its Prime Instant Video service. The three will take in both pre-school as well as infant-age children with the first due to arrive on the svod service from May 23. All boast impeccable credentials, with education experts behind franchises such as Blue's Clues ensuring they help children learn as well as entertain. The three are Tumble Leaf, due next week, Creative Galaxy, due at the end if June, and Annedroids, which lands a month later. The first two are aimed at pre-schoolers, the last at kids aged between four and seven years old. All three have been developed exclusively for Amazon streaming services here and I other territories. Commenting on the launch, Tim Leslie, vp of Amazon Instant Video EU, said: "We're proud that as the UK's largest movie and TV streaming service Prime Instant Video is providing a great selection of leading shows for children. These new and exclusive children's series, made by Amazon Studios and available on Prime Instant Video in the UK very soon, have been chosen by kids and approved by parent through the pioneering Amazon Studios Pilots programme, meaning adults can rest assured their children are watching entertaining quality content." Tara Sorensen, head of kids programming at Amazon Studios, added: "Amazon Studios is thrilled to bring its first original children's series to kids and their families this summer. We're working with some of the most renowned creators in the business to introduce programming that promotes life-long learning through play. The kids programming team and series creators have had so much fun developing these new series. We can't wait to share it with kids and their families across the country and see the learning experiences it fosters."
It's all change at the BVA, as the organisation this week unanimously elected a new chairman in the shape of Fox md Robert Price. Price, who has been a council member for three years, replaces outgoing chair Charlie McAuley, who announced he was stepping down after three years in the job. BVA director general Lavinia Carey, who is also leaving, said: "I am very pleased that Robert has been elected chair, my fourth md from Twentieth Century Fox since I became director general over 20 years ago. Robert has the skill and vision to lead the council as the BVA moves into a new era." Price added: "I'd like to pay tribute to Charlie for all the hard work he has put into the BVA over the past three years. I look forward to working with Lavinia and the team in the coming months in what is an important year for the BVA during a period of industry evolution."
---
---
The BVA finally completed its move to new premises this week. It's the latest in what is shaping up to be a major year of change for the organisation – it had been in its Great Portland Street headquarters since before Lavinia Carey arrived. The director general recently announced she is stepping down from her full-time role. The office move will see the BVA firmly ensconced within the central London premises of the BBFC. The building is fast becoming a hub for entertainment industry trade organisations – the BVA will be within paper-clip throwing distance of the likes of the Industry Trust and ERA, as well as the classification body itself. The full address is British Video Association, 4th Floor, 3 Soho Square, London, W1D 3HD. Telephone: 020 7439 8817, fax (for those that still use a fax): 020 7439 8816.
Also on the move: Signature Entertainment will be decamping to new offices as of next Friday (May 23). Its swish new location is in Charlotte Street Studios, north of Oxford Street (Fitzrovia, darling). The full address is 76078 Charlotte Street, London, W1T 4QS. We'll see them in the Marquis Of Granby…
Officers from FACT have been busy after joining forces with police and other interested parties to raid two premises in Scotland which netted a major haul of counterfeit goods. Fake DVD box sets were among the items seized, with fake Rolex watches, jewellery and sunglasses also among the other goods seized. The two raids in the Forth Valley area of Scotland, ended up with goods worth an estimated £2 million being seized. FACT's Kieron Sharp said: "Criminals are using the internet to sell counterfeit goods in large volumes. This criminal activity directly harms legitimate businesses and threatens the livelihoods of all those working in the creative industries as well as those employed by cinemas, retailers, distributors and legitimate online platforms. It also deprives the national and local economies of tax revenues. FACT is pleased to assist Police Scotland in taking action today and will continue to supply intelligence on criminals illegally trading in our members' intellectual property." Falkirk policeman Inspector Paul Rollo added: "This operation was a significant success and provides further evidence that Police Scotland and our partner agencies are determined to identify those people responsible for illegally selling fake goods at inflated prices on the internet and elsewhere." Police will send reports to the Procurator Fiscal in Scotland to decide what charges a man and a woman, both aged 28 years old, arrested during the raids should face.
---
---
One of our favourite labels, Arrow Video, came up with a wizard wheeze to trailer its impending announcement of its Q3 line-up. Instead of just marking the date when it will be unveiled – May 22 – the label created a special video (here

http://youtu.be/oDYdGwBhzgo)

which teases its forthcoming titles. Needless to say, the move sparked plenty of online speculation. Arrow's Francesco Simeoni said: "Each quarterly announcement we want to ensure the word is spread as far and wide as possible so for this time around we thought the best way to do that was a video, something which was amusing but also appealed to our fans' taste for unlocking the mysteries of the forthcoming schedule. Unsurprisingly speculation has been rampant but that's what keeps the forum threads buzzing and the twitter feeds busy so it's already amounting to a lot of awareness which is great for pre-orders but also the brand."
Talking of announcements, the BFI has this week been talking about its plans for the third quarter ahead of the release on Monday May 19 of some classic Werner Herzog titles. Its forthcoming slate includes some classic sci-fi tying in with a far-ranging BFI event similar to the recent Gothic one. The BFI's Phil Roberts said: "Our stunning Blu-rays of Nosferatu the Vampyre and Aguirre, Wrath of God have achieved great pre-orders and already generated a lot excitement throughout horror and world cinema audiences, as well as SteelBook collectors worldwide. Their release on 19 May kicks off an exciting few months for the BFI - with our mammoth Werner Herzog box set out in July, followed by some amazing archive BBC Sci-Fi in early autumn. The announcement that we are releasing Out of the Unknown and The Changes sent the British sci-fi community into a frenzy, and we will be launching our biggest ever marketing and PR campaign to ensure these titles become the cult TV DVDs of 2014."
And if it's Cannes, then you can expect an announcement or two regarding acquisitions, as press releases start to come in detailing deals done just before and during the event. One of the first to hit our in-box came from the ever-busy Dogwoof, which has picked up the UK rights to Concerning Violence, a documentary looking at African struggles and bloodshed during the 1960s and 70s. The film is narrated by Lauryn Hill and based 0on the anti-colonial book by Frantz Fanon. Commenting on the acquisition, Dogwoof's Oli Harbottle said: "Concerning Violence is a completely unique piece of filmmaking, and it is fantastic to work with one of the most exciting documentary filmmakers today in Göran Hugo Olsson. We are confident the film will continue to have a long shelf-life far beyond our Autumn scheduled release, and will provoke and inspire in equal measure." Jean-Christophe Simon, OF Films Boutique, added: "Concerning Violence is an important film showing that decolonization is a long process and which is still going on. We are very happy to collaborate with Dogwoof as they are the perfect fit for the film and also the best to bring documentaries with engaged political topics to the audience in the UK."
---
---
Our friends at TheHorrorShow.TV have pulled off a coup in securing noted horror writer Scott Weinberg into its fold to write reviews of new and upcoming horror films as well as looking at the channel's offerings available for stream and download. It comes as the company adds even more films to its service, after passing the landmark 150 mark recently (as reported here), it's now gone well past that. The company's David Hughes said: ""There are so many great horror films in the works right now and it takes someone as plugged in as Scott to sort the gold from the garbage. Scott will join us doing what he does best: writing knowledgeable, informed and well-written reviews of all the latest horror films, including many of the titles showing at TheHorrorShow.TV."
Big news for David Lynch fans as the maestro has announced a special edition, all-singing, all-dancing box set containing every piece of Twin Peaks, including both seasons of the acclaimed series, the feature film Fire Walk With Me and 90 minutes of deleted scenes long regarded as the Holy Grail among Lynch aficionados. Twin Peaks The Entire Mystery is due from Paramount in the UK via CBS Home Entertainment and is released on July 29 as a 10-disc Blu-ray set retailing at just under £70. "During the last days in the life of Laura Palmer many things happened, which have never been seen before" said David Lynch. "They're here now alongside the new transfer of Twin Peaks: Fire Walk With Me and Twin Peaks, the television series." CBS's Ken Ross added: "We set the bar very high with our prior complete series Twin Peaks DVD Gold Box [released in the US]. The Entire Mystery Blu-ray had to be spectacular in terms of both content and presentation. We are confident that we hit the mark and are bringing the fans something very special. None of this could have been possible without the day-to-day involvement of David Lynch."
---
---
RELEASE OF THE WEEK
Due from Lionsgate on June 2 comes Out Of The Furnace, a tough action thriller. Commenting on its release, Lionsgate's Susie Bould said: "With an Award Winning cast including Christian Bale, Woody Harrelson, Casey Affleck, Forest Whitaker, Willem Dafoe, Zoe Saldana and Sam Shepard, we are very excited about the upcoming release of action thriller Out Of The Furnace
on June 2. Combining stand out packaging to highlight the incredible cast and action within the film, a targeted PR campaign, as well as a great above the line strategy including extensive press support and a TV campaign to once again showcase the depth of talent, we are confident of a high conversion for this release."
To Leicester Square where the brave souls at Lionsgate and Icon hosted scores of kids for the premiere of Postman Pat: The Movie. The event included a giant game of pass the parcel, some achievement given the size of the venue. The film itself? Well, both our junior correspondents thoroughly enjoyed it, as the grown-ups did too, Pat really does make the transition to the big screen. The title is due in Q3 on home entertainment formats after its high profile theatrical release.
"If people are going to prison for copyright infringement where they are supposed to be paying their debt to society and rehabilitate for their crimes, how is it that the prison itself is showing pirated movies?"
Richard Humphrey, hailed for operating several pirate sites, reports he had been shown pirate films while inside by authorities. He says that a similar incident while in youth custody years before led to a fascination with piracy which in turn led him to jail. The authorities in the US said an investigation couldn't prove pirate films had been aired.
---
---
AT THE MOVIES
With the takings from its seemingly never-ending previews being added to its official first weekend haul, Bad Neighbours was always going to end up at number one in the UK box office charts when the figures were finally totted up. That prediction came true and then some, as it charted with almost £8.5 million. Sabotage with a touch over £300,000 and Frank, with more than £200,000 were the other new entrants, while the Met opera's La Cenerentola live event ending up somewhere between the two.
"Right," millions of self-proclaimed film geeks, bloggers, incessant tweeters and others say as they rise each morning, "what shall we get outraged about today?" Well, one of the week's big gripes has surrounded Paramount and its plans for the next in the Star Trek franchise. Seems as if JJ Abrams is busy with that Star Wars or whatever it's called, so rather than put its franchise on hold, the studio is said to be lining up Roberto Orci to direct what will be his first film. Although it is his debut his CV does boast producing and screenwriting credits both previous Star Trek reboots, as well as entrants into Mission: Impossible and Spider-Man franchises. Despite those credentials, plenty of fanboys were up in arms for reasons we can't even be bothered to look up.
Batman done a picture: in case you missed it, Zack Snyder this week posted a picture of his vision of the Dark Knight, Batman, with Ben Affleck taking the lead role, and his version of the character's chosen mode of transport, the Batmobile. Er, that's it. But it earned stories everywhere you could imagine, tumblr and twitter sites and loads more within minutes of going online. Expect this to reach some kind of global hysteria by 2015, when the film will finally arrive.
Follow us on
www.twitter.com/theraygun
for all the news that's not fit to print, regular updates and breaking news as it happens…
Scarlett Johansson meets Luc Besson…
Here's some more Transformers business…
TV series based on the comic book; let's hope it's better than the film…
"Giant sand bugs" sound great to us. Monsters sequel due…
Five star reviews abound from its Cannes premiere, Mike Leigh's latest…
To subscribe to The Raygun newsletter, please email
info@theraygun.co.uk
with subscribe in the subject matter
To unsubscribe, email
info@theraygun.co.uk
with unsubscribe in the subject
For editorial or advertising queries, contact
tim@theraygun.co.uk