=============
EFT for Pets
If the new year has you worried, your pet might be picking up your worries, too.
*
Surrogate muscle testing for many of my pet owning clients has revealed that their pets are sensing and reacting to the owner's fears. Animals express their anxiety in many ways, from chewing off their fur to over/under-eating to misbehaving.
*
Finally, the animal medical community is recognizing this and some experts are speaking out in public about animal stress.
*
"Dogs and cats are very good at picking up stress in people, as are birds," said James Morrisey, a veterinarian at the College of Veterinary Medicine of New York's Cornell University.*
*
Click HERE to read this intersting article about stress in wild and domestic animals.
*
Remember to give your pets the New Year's Gift of Surrogate EFT applications before they begin misbehaving!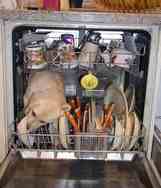 *
Click here for holiday safety tips for Pets from the ASPCA
* * *
Have you used EFT on yourself, pets or family but have not received the results you wanted?
Contact Colleen for a free consultation or session today!
Only $75 USD for an hour of surrogate muscle testing, tapping, laughing, fear blasting and SWEET RELIEF!
* * *
DISCLAIMER: EFT is gentle acupressure and has produced remarkable results in relieving emotional and physical distress.
USE EFT AT YOUR OWN RISK ON YOURSELF AND OTHERS, INCLUDING ANIMALS.
If you apply this newsletter's techniques to yourself or others, you are agreeing to take full responsibility for any side effects and/or outcomes.
* * *
Thank you for subscribing to my newsletter!
May you be blessed with all the best this New Year and always!
--Colleen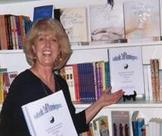 Please forward this newsletter to family and friends who could use the news!
Happy New Year (a bit early)
to All of You
Wonderful Worldwide Subscribers!!!
*
Thanks to those of you who have worked with me via private sessions and live classes, those who have purchased items from my website. I appreciate your support! Working with you has been an honor and privilege.
*
Each of you has touched my heart and soul. I wish you all an amazing, prosperous 2009, filled with peace, joy, love, abundance and all the best! Remember that YOU have the power to create whatever you want in your life!
*
The holiday season is a great time for giving but how can we help others the rest of the year? Did you know that you can benefit your favorite charity while using this charitable search engine? Check it out!
*
Will 2009 be YOUR YEAR to Shine?
Recently I listened to an inspirational tele-seminar by "Chicken Soup for the Soul" author Jack Canfield. He offered many tips and tricks about getting clear on your desires, dreaming BIG, using vision boards, "appreciation breathing" and the power of the Universe to set and achieve any goal. To get you inspired to SHINE in 2009, click this link to the recorded tele-seminar!
*
Yesterday I wrote a list of everything I'd like to create in my life in the new year. I picked the top 3 items then began to write a plan on how to achieve them...and felt a big rush of anxiety and a fear of failure. In the past, I'd confidently written my goals and success plans but felt bad that I hadn't achieved everything. I tapped away all my fears and am eager to begin the new year with a new goal set!
*
Does goal setting stress you out?
Try these setup statements to release your fears so you can shine in 2009!
*
Even though I have this....
*
Fear of failure because I gave up before I achieved past goals, so why bother to set new goals, I choose to release this goal-setting anxiety now! I harness the power of the Universe to create the life of my dreams!
*
Fear of success because I might not be able to handle all these positive things if I DO manifest them, I now tap away this fear. I use the power of EFT to cope with all situations and dissolve all fears.
*
Fear of not being safe because I might lose my identity if I manifest all my dreams, I release this fear now! I know that as my dreams manifest into reality, I will evolve into a more kind, loving, peaceful person.
*
No matter how you feel about New Year resolutions and goals, you can tap in positive affirmations to get the energy moving in your favor:
Eyebrow: 2009 is my year to shine!
Side of eye: I attract extreme abundance into my life in 2009 and beyond.
Under eye: I set at least one tiny goal and make it a reality in the new year!
Under nose: I remember to use EFT each day to accomplish all my desires!
Above chin: I feel safe to change my life via goal-setting and fear-blasting via EFT!
Collarbone: I quit beating myself up emotionally and tap away the need to do everything perfectly. I am a loving person and I deserve love in return.
Under arm: I deserve and receive love each and every day from myself and others. I am surrounded by peace and peaceful people!
*
Take a few moments daily to tap into a glorious, spectacular new year!
*
Feeling blocked but not sure what to tap on?
If YOU or a loved one need help in identifying then clearing any negative emotions, regaining your health and peace of mind, check out "Heal Your Body A-Z" by Louise Hay, shown on my website Products page with many other fabulous gift ideas.
*
Another great New Year idea is to give the gift of EFT to a loved one via a gift certificate for a session with Colleen! Gift certificates are only $75 for an hour session. Contact Colleen for details.
Click HERE for information on Private Sessions and jump start your New Year's intentions with a private session with Colleen. Her surrogate muscle testing will identify your hidden blocks to success!