Greetings & Blessings to all,
Welcome to our Memorial Day/bank holiday issue. We hope it finds you and yours in fine fettle and fit as a fiddle. We also hope that our readers in the US and the UK have enjoyed a safe and pleasant holiday weekend.
It's been quite a while since we wrote. Health issues and computer problems conspired to thwart our best efforts to stay in touch. But we'll l try to do better. In fact, Herself is entertaining the idea of giving these musings and meanderings a facelift both in appearance and content - and we may do away with the county news altogether. It can be viewed on line and a month's worth of weekly updates in a single newsletter is a lot to swallow in one gulp. Plus, even the most enthusiastic Irish maven can get a wee bit jaded with the same old approach. Let us know if you have any ideas - we're open to suggestions!
Meanwhile, if this is your first issue, many thanks for joining us and if you like it , please feel free to share it with your family and friends.
Enough of the blitherin' and on with the update
.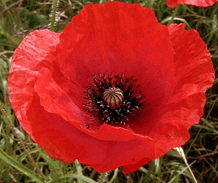 Links
Quotes, Toasts, Curses & Blessings
Joke of The Week
A Bit of the Wit
Did You Know
Know Your Writers
Riddle
The week That Is
Events
Leave 'em Laughing
ED. NOTE The County News for May was was sent last week & our 'From the Mailbag' feature will return when we are able to access messages without the computer shutting down!
SPONSOR: Help support this newsletter and our web site by visiting our friends at The Celtic Attic:
With everything going on in the world right now, we know things are tough. So we want to offer this great Shopping Deal to you from today until June 4th Take 10% off your order now at the Celtic Attic. The discount will be removed AFTER you place your order. We will be processing all credit cards in the store so that we can make any price adjustments. Plus get a candy bag with each and every order. For each and every order we will be making a donation to the Red Cross to help those affected by the recent world events. Also, all orders over $50.00 get 1/2 off on shipping. That's right - 10% off, plus 50% off shipping!
Plus, take 5.00 off an order of $50 or more exclusively through Irish Culture & Customs. Just put the code IC01 in the 'add a gift card' section!
Contact the Celtic Attic on line or by phone - and tell them Bridget & Russ said hello!
Tel: 1-360-286-2307
On line:
http://www.celticattic.com/treasures/home_decor/shamrocks_and_leprechauns.htm
LINKS
A Life Less Ordinary - about Ireland's Special Forces
http://www.youtube.com/watch?v=tbOQgqK1TBc
Queen lays wreath in Garden of Remembrance
http://www.bbc.co.uk/news/world-europe-13428967
Bloomsday in Dublin
http://www.jamesjoyce.ie/detail.asp?ID=289
John McCormack video mix in honour of his June birthday
http://www.youtube.com/watch?v=XVM-tFAdADg&feature=list_related&playnext=1&list=AVGxdCwVVULXdxVBQiVRvqmsIzc-nHQbU-
Likewise, in memory of Frank Patterson
who left us all too soon in June, 2000
http://www.youtube.com/watch?v=BcRNcLosixM&feature=list_related&playnext=1&list=AVGxdCwVVULXfgZPzEBJNiAGiHHcJ_O-Gg
The Street Performance World Championship
The best contortionists, magicians, breakdancers, comedians and all-round jesters in the world come to Ireland to battle it out for the coveted title of 'Street Performance World Champion'. And this year there is a chance to be part of a 'Where's Wally' Guinness World Record Attempt - check out the video to see what it's all about:
http://www.spwc.ie
The Irish Page - Animals
For those of you leaning Irish, you should enjoy the latest offering from Jack & Vivian Hennessey.
http://www.irishpage.com/Talk/Talk(18).htm
Sydney Irish Radio
With many thanks to Jack & Lee Patterson for sending us this link. (Take a look. They are doing some really great programmes.)
http://www.sydneyirishradio.com/coming-events.html
Cleaning for a Reason
Many thanks to Pamela Boyd who sent us the following:
If you know any woman currently undergoing Chemo, please pass the word to her that there is a cleaning service that provides FREE housecleaning - 1 time per month for 4 months while she is in treatment. All she has to do is sign up and have her doctor fax a note confirming the treatment. Cleaning for a Reason will have a participating maid service in her zip code area arrange for the service.
http://www.cleaningforareason.org/maidservice.php
Free Mammograms
Do you know of a woman who can't afford a mammogram? Here's how you can help. Go to the Breast Cancer site and click on their free mammogram link; if they get enough clicks, they'll be able to donate at least one free mammogram a day to underprivileged women. It takes just a minute and there's no cost involved:
http://www.thebreastcancersite.com
ED. NOTE: Maria Eryaatz advises that free mammograms are also available in all states via the VNA (visiting nurses association).
http://www.vnaa.org/
Click on 'Find A VNA' for the your nearest location.
Free Pet Food!
Last but certainly not least - our ongoing gift to AG in California and all friends to animals, please click this link today and everyday. It only takes a second to feed an animal. Thanks!
http://www.theanimalrescuesite.com/cgi-bin/WebObjects/CTDSites.woa
Free People Food!
It only takes a second to feed hungry people, too:
http://www.thehungersite.com
QUOTES, TOASTS , CURSES AND BLESSINGS
"It is a curious contradiction, not very often remembered in England, that for many generations the private soldiers of the British Army were largely Irish."
Cecil Woodham-Smith
JOKE OF THE WEEK
During an Army war game a commanding officer's jeep got stuck in the mud. The C.O. saw some men lounging around nearby and asked them to help him get unstuck. "Sorry sir," said one of the loafers, "but we've been classified dead and the umpire said we couldn't contribute in any way." The C.O. turned to his driver and said, "Go drag a couple of those dead bodies over here and throw them under the wheels to give us some traction."
A BIT OF THE WIT'
For the great Gaels of Ireland
Are the men that God made mad,
For all their wars are merry,
And all their songs are sad
G.K. Chesterton
DID YOU KNOW
1. During the American Civil War, at least seven Union generals were Irish born and 150,000 Irish Americans fought for the north and south both?
2. Six Confederate generals were born in Ireland. In fact, the first two casualties of the Civil War were Irish?
3. As of St. Patrick's Day 2011, more than 300 Irish Americans have been awarded the Medal of Honor; 21 of them are double Medal of Honor winners.
If you'd like to read more Irish Trivia, please click
http://www.irishcultureandcustoms.com/TriviaDidyouknow1.html
KNOW YOUR IRISH WRITERS
First off, the answers to last month's quiz:
Talk to the Headscarf by Emma Hannigan
2. In My Mother's Shoes by Alison Walsh (Or Cynthia Carlisle Fields)
3. My Journey with the Angels by Patricia Buckley
A tip of the hat and a round of applause to the following Irish literary sleuths:
Hartson & Helen Dowd
http://www.occupytillicome
ED. NOTE; We are very pleased to let you know that Helen's web site is now leading the list of the top Christian sites. Well done, Helen! If you'd like to visit Helen's site, here's the URL: (It's well worth a look!)
http://www.occupytillicome.com/
Tom McGuire
Tammy (aka Irish Lass)
Jerome Campbell
I
f you'd like to see your name on our list of Irish bibliophiles, write and tell us who wrote the following:
1. Irish Confederates: The Civil War's Forgotten Soldiers
2. Hidden Soldier
3. Irish Soldiers in Europe
Please send your answers to Bridget at bhaggerty@irishcultureandcustoms.com
HINT: All of these titles are available on amazon
RIDDLE
But first, the answer to our previous cranium cruncher:
Often held and sometimes tied;
always wet but never rusts;
often bites but is seldom bit,
to use me well you must have wit.
Q. What am?
A. Tongue
We had an avalanche of correct answers, but congrats to Frank O'Halloran of Beavercreek, Ohio who was first in.
And now for our next really easy poser.
In light of recent events, What's the difference between Christmas and Osama bin Laden?
Please send your answers to Bridget at bhaggerty@irishcultureandcustoms.com
It would be helpful if you put riddle answer in the subject line. Thanks!
SPONSOR: Please help us keep your newsletter coming - visit our good friends at Lollysmith:
Brides & Grooms, dads & grads - Whatever the occasion, you're covered at Lollysmith! Stop by soon and tell them Bridget & Russ said hello. http://store.yahoo.com/cgi-bin/clink?lollysmith+waspish+teandgrgi.html
THE WEEK THAT IS
1. Article: The Irish Soldiers in the American Civil War http://www.irishcultureandcustoms.com/ACalend/VetsCivilWar.html
2. Article: The Irish Soldiers in WWI
http://www.irishcultureandcustoms.com/ACalend/VetsWW1.html
3. Article: It's a Long Way to Tipperary
http://www.irishcultureandcustoms.com/ACalend/VetsTiperary.html
4. Article: Danny Boy
http://www.irishcultureandcustoms.com/ACalend/VetsDannyBoy.html
5. Article: Landmarks commemorating the 1916
uprising
http://www.irishcultureandcustoms.com/ALandmks/1916Landmarks.html
http://www.irishcultureandcustoms.com/2Kitch/rVegSalad.html#BallaymaloeSalad
7. Basic Irish: Golf - Part One
http://www.irishcultureandcustoms.com/3Focloir/LessonsB.html#Gael38
ED. NOTE: We also have lesson devoted to Dad's & Grads. Please click:
http://www.irishcultureandcustoms.com/3focloir/Fathersday.html
8. Kids' Ireland: The Remarkable Rocket
http://www.irishcultureandcustoms.com/1Kids/Rocket.html
9. Music Review: Our resident reviewer William Ramoutar gives us an up-close look at Mary Dillon of Déanta
10. Trivia Contest: Today is the last day to enter the May contest. entries must be in by midnight, tonight whatever time zone you live in. Please send your entries to Bridget:
bhaggerty@irishcultureandcustoms.com
ED. NOTE: It would be very helpful if you put Trivia Contest in the Subject line. Thank you!
11. Circle of Prayer
Our 4th Novena in this cycle began on May 26 and continues through June 2 For your convenience, a complete list of Novena dates is on our Circle of Prayer page:
http://www.irishcultureandcustoms.com/Blessings/CirclePrayer.html
Since last we wrote, we have had a couple of specific requests : Helen Dowd is having a stress test and would appreciate your prayers. Also, Joe McTiernan went through surgery for a very serious ear infection. He and his family would appreciate your prayers for a complete recovery. Meanwhile, whatever your spiritual leanings, please also remember the following: our son Scott & his wife Kristina who lost their baby; Caitlyn's Aunt Judy, Hartson, little Isabella, Mickey, Tara H; Patricia's daughter Heather, the family and friends of the McTiernans, and so many others, especially those in the tornado ravaged parts of the US, families struggling with job losses and severe financial hardship; and also our military personnel serving their countries at home and abroad. Dear Heavenly Father, please keep them safe from all harm and bring those away from home back to their loved ones soon.
http://www.irishcultureandcustoms.com/Blessings/CirclePrayer.html
SPONSOR: Please help us keep your newsletter coming - visit our good friends at the Irish Lottery:
In operation since 1988, it's one of the oldest online sites in the world. With subscribers in 89 countries it is also among the most reliable. Jackpots are never lower than US $1,500,000 and are frequently worth in excess of US$5,000,000 Here's the best part - you don't have to live in Ireland to play and all winnings are Tax Free! It's always been a fantasy of ours that one of our readers would scoop the big prize, but you can't win it if you're not in it. Play from the comfort of home here: - and the best of Irish luck to you!
http://www.irishlotto.net/
So there's the long and the short of it until we write again. Jut a few odds and ends to wrap up before we take our leave of you with the usual blessing:
Pinch. punch, first day of the month, white rabbit!
Were you wed or plan to tie the knot in June? Here's your special Irish saying:
If you marry when June roses blow
Over land and sea you'll go
Celebrating a birthday, anniversary or other special event? We hope it's an occasion filled with joy and happiness.
And last but certainly not least:
Happy Father's Day
Irish: Lá na nAthar faoi shona dhuit
Pronunciation: law nah nah-hahr fwee hun-ah gwitch
Blessing:
May God in His wisdom and infinite love
Look down on you always from heaven above.
May He send you good fortune, contentment and peace,
And may all of your blessings forever increase.
And, as they say in Ireland, mind yourself.
Slan agus beannacht,
Bridget & Russ
Get down on your knees and thank God you're still on your feet!
Celtic Blessing - sung by the St. Coca's Choir, from Kilcock, Co. Kildare
http://www.youtube.com/watch?v=CrS3kYW6du4
And this is for our dear friend Mary O'Hara who asked us to bring this phrase back:
May you be seven times better, a year from today!!
in the Irish
Go mba seacht bhfearr a bheas tu bliain o inniu!!
Are you a loyal reader of our newsletter?
Your voluntary donation will help us keep sending it around the world. Please give whatever you can to Russ and Bridget, 5814 Blue Spruce, Cincinnati OH 45224. Donations can also be made via PayPal at
http://www.paypal.com
Our email address there is bhaggerty@irishcultureandcustoms.com
Many thanks in advance for your kindness.
NOTE: All donations of $5.00 or more will receive a green ribbon bookmark featuring metal brass-colored shamrock charm.
DID SOMEONE FORWARD THIS ISSUE TO YOU?
You can get your own copy if you sign up by sending an email to: bhaggerty@irishcultureandcustoms.com
or click on this link:
http://www.irishcultureandcustoms.com/Newsletter.html
ANNOUNCEMENTS & EVENTS
Please check with the Wild Geese - they have a huge listing of events and we don't want to duplicate their efforts:
http://www.thewildgeese.com/
Irish Abroad also has a comprehensive listing:
http://events.irishabroad.com/List.aspx?public=1&event=1
If we receive a unique event not mentioned there, we will be happy to list it here.
ON-GOING:
CINCINNATI IRISH HERITAGE CENTER
Thanks to underwriting from the Riley School of Irish Music, the second Wednesday of every month, The Irish Heritage Center, 3905 Eastern Avenue, Columbia-Tusculum, (in the former McKinley Elementary School) will resume their "Session Night", featuring both an instrumental session and traditional singing session in two separate rooms from 7:30-11pm. Plenty of free parking behind the building. Come with your talents, tunes and stories. The bar will be open and there will be room for respectful listeners as well. For details, please contact:
http://www.irishcenterofcincinnati.com
Or Cindy at
matyi@fuse.net
IRISH LANGUAGE SPEAKING GROUP
CINCINNATI. OH
First Tuesday of Every Month Starting March 1st, 2011 at 7 PM. All Levels of Speakers Welcome! Irish Heritage Center of Cincinnati. 3905 Eastern Ave Cincinnati, OH 45226. Call for more details:
513-533-0100
IRISH-AMERICAN CEILI CLUB
- HOLYWOOD , FLA
Stay up to date with all the upcoming events and click here:
http://www.irishamericanceiliclub.com
Or call 754-281-7202 / 954-432-8292
CULTURE WEEKS ON THE ARAN ISLAND
S
Celtic Spirit Culture Weeks are very carefully and sensitively designed to share with you a true and authentic Irish Celtic Experience, with most activities guided by the islanders themselves. To learn more, please click:
http://www.irish-culture.ch/eng2/index.htm
FRIENDS OF IRELAND - LOS ALAMITOS, CA
Friends of Ireland of Southern California Monthly Breakfast. Events are held on the 1st Tuesday of the month. Please call in RSVP to one of the contacts below one day in advance so we can accommodate you.
Barbara Walsh (714) 739-4195 Kathy Wisdom (714) 572-8277
Tom Kennedy (562) 425-2636 Jim O'Dea (626) 965-0307
CEILI OF THE VALLEY SOCIETY
- PORTLAND , OR
First Friday of the month Céilís and ongoing Tuesday night Céilí and Sean Nós dance classes. Our season runs from October through June and next season we may be moving the dances to Saturday rather than Friday nights. For more details, please click
http://www.myspace.com/ceiliofthevalley.
SLIGO EVENTS
http://twitter.com/sligoevents
LEAVE 'EM LAUGHING
An Army brat was boasting about his father to a Navy brat.
"My dad is an engineer. He can do everything. Do you know the Alps?"
"Yes," said the Navy brat.
"My dad has built them."
Then the naval kid spoke: "And do you know the Dead Sea?"
"Yes."
"It's my dad who's killed it!"