NATION TO POLLS ON AWARDS NIGHT…
…AND MONSTER SALES FOR EONE
EUROPEAN FLAVOUR FOR ITUNES
BOTTOMS UP – AND DOWN – FOR GALORE
FOPP'S PROMOTIONAL ACTIVITY HITS THE TARGET
SUCCESS COMES AT A PREMIUM
…LAUNCHES WITH A JAZZY FEEL
WWE SUPERSTARS HELP THE MANIA
LAUNDRETTE GETS A NEW LEASE OF LIFE…
SIGNATURE INKS MORE TITLES
MUMMY ADDS WEIGHT TO CAMPAIGN
QUOTE OF THE WEEK
---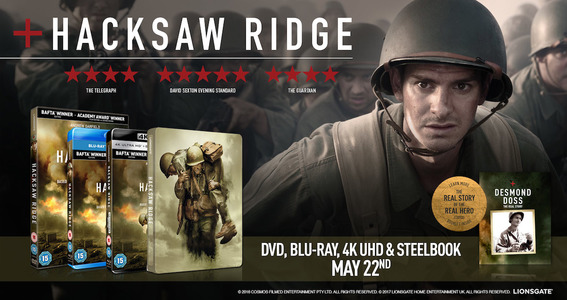 ---
If you can't read this newsletter or see the ads, please click here
It Was A Good Week For... Passengers is leading the way this week…
It Was A Bad Week For… Four men running a site responsible for 25 per cent of online Swedish film piracy were all jailed…
It only dawned on us this week that the industry's big event which is looming on the horizon, the BASE Awards, is scheduled to take place on June 8. And for those arguably more alert than us, that's the same date that the General Election is taking place (you know, the one that's dominating the news agenda at the minute). Yes, we know, the BASE Awards trumps even the future of the country for the next five years, but we'd still heartily recommend that you do go out and vote, so you need to factor this in to your plans. We don't want any of that "I didn't get time to vote today" excuses on the night… As BASE chief executive Liz Bales noted: "We'd like to remind people to cast their vote earlier in the day so they don't miss a second of the celebrations, and can enjoy everything that the BASE Awards 2017 has to offer in the evening! We have a packed evening of festivities lined up for the Awards at Tobacco Dock on June 8 – it'll be a memorable event celebrating excellence and innovation across the industry." Tickets, which are selling fast, can be obtained by emailing vicki@baseorg.uk
Let's have a look at what's been performing over the past few days, with Passengers showing that it is no slouch and not merely cadging a lift or hitching a ride with lesser titles as it was setting the pace this week (and other tortured analogies), with the SPHE title landing at number one in the Official Chart Company's midweek bulletin, having shifted more than 44,000 copies in its first few days on sale. Commenting on its success, the SPHE senior product manager Kate Jeremy said: "Our primary focus for the release of Passengers was to highlight the stellar cast and to position the title as a visually stunning, sci-fi adventure – the perfect movie night in! In order to drive buzz around high definition ownership, we created a truly premium product strategy. This included a limited edition 3D Blu-ray Steelbook and a bespoke 4K Ultra HD box set complete with printed script written by Jon Spaihts and three art cards. Furthermore, we released a digital bonus edition with plenty of extra features exclusive to digital. This was all supported with a multimedia above-the-line campaign across digital display, out of home and social. Further awareness was generated with a fun PR campaign, where journalists got their geek on at a robotics workshop, an Instagram duo made Passengers their ultimate date night movie and we set a YouTube influencer on a blindfolded 'Space Food Challenge' with none other than Zoella behind the scenes prepping and serving the food. Retail support and execution has been fantastic and we are delighted with how it looks in store and on platform – sales so far indicate consumers are very happy too."
And just below it in the Official Chart Company's midweek bulletin, success was calling for eOne's A Monster Calls, as the film made a large footprint in its first few days on sale. Commenting on its success, eOne's Scott Monaghan said: "A Monster Calls has been a special release for everyone here at eOne and we're very excited to be able to bring it to a wider audience at home entertainment. It's been a joy to work on with so much to get our teeth into from the artwork and creative through to third party partnerships and so to see great sales throughout the week one along with amazingly positive review coverage has been the icing on the cake for what is J.A. Bayona's masterpiece and an unforgettable piece of storytelling."
---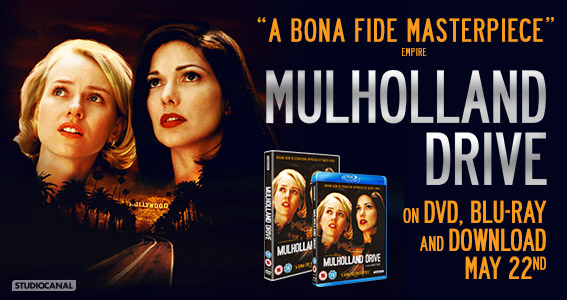 ---
Another week, another Line Of Duty story, as the title we've been banging on about for months finally hit the shelves, with a shining week one performance on the cards by the looks of it, as the Official Charts Company had the title at number four in the midweek listing. The most-talked about series of the year has also seen the complete series one to four box set arriving in the midweeks at number 10, adding plenty of value to the TV sector. It's another sterling performance from the anti-corruption force and another success for Acorn, which has its other much-talked about homegrown cop show Broadchurch still doing very nicely thank you in the TV listings. Expect the pair to carry on selling for the coming weeks too, as the word of mouth shows no sign of diminishing, and the likes of creator Jed Mercurio still doing the rounds giving interviews to support the title this week. Commenting on its performance, the company's md Stuart Shaw said: "We have been overwhelmed and delighted with the success of Line of Duty series four. As of Friday there are five Line of Duty SKUs in the TV chart top 50 including at positions one, two and four. The new release series and box set have sold almost 15,000 units already making it the largest British drama release in a long time. If Jed happens to be reading this, we, and the 10 million people who watched the final episode implore you not to wait until 2019 for series 6."
Elsewhere in the midweeks, a few titles covered here recently – Monster Trucks and Silence – are at numbest five and six, respectively, with, outside the top 10, other new entries including Collateral Beauty at number 12, The Last Kingdom S2 is at number 13 and, a place below that, Man Down. The Bye Bye Man is at number 25, ahead of Phenomena (see below) at 26, with at 28, Railroad Tigers and Ripper two places further down.
And another week, another big success in the midweek charts from the ever-wonderful Arrow Video imprint, as the label has scored big at the halfway stage according to the Official Charts Company, with its latest extras-laden, sumptuous collection, this time pulling together the definitive version of Dario Argento's 1980s masterpiece Phenomena. It's in at number 26 in the midweek listing, and is, by our reckoning, the highest placing yet for an Arrow Video title, which further highlights the irresistible rise of the imprint and its constantly expanding reputation. Commenting on its success, the label's Fran Simeoni said: "We are really proud of our release of Phenomena which not only finally makes all three different cuts of the film available on the UK market but from a new 4K restoration no less, which we undertook ourselves earlier this year in Italy. Supplemented with a brand new two-hour documentary and hours of other brand new extras created in house we were also fortunate enough to be able to include the soundtrack on CD and housed it all in a very tempting rigid box with gorgeous new artwork by the very talented Candice Tripp. All that hard work has been repaid with fantastic sales performance and we're very pleased to see the SKU close to selling out our limited edition run of 5,000 units, and with no stock left in the warehouse we don't anticipate them sitting on retailer's shelves for much longer. We're very pleased to have finessed a model which causes fans to run out to stores and we look forward to offering our partners the next must-have release."
---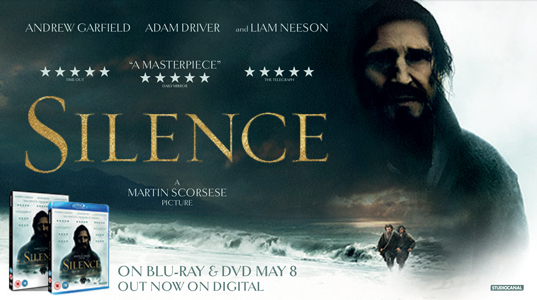 ---
Sticking with Arrow, and it's been a busy week for the company, both for the Arrow Video label and the company's other imprints. Let's go digital first, and Arrow's TV Nordic Noir titles have been heavily involved in iTunes' current TV promotional activity under the Europe's Finest banner, with Nordic Noir And Beyond activity featuring in the wider cross-distributor, promotion, which pairs some of the best in European TV programming with keen prices and promotional activity in an offer that should help boost the genre as a while and widen its appeal. Those on offer at special prices in the deal include the likes of The Bridge, Gomorrah and The Killing. Commenting on the success thus far, Arrow's digital strategy manager Daniel Perry said: "With lots of great promotional opportunities on digital platforms, iTunes' Europe's Finest TV promotion is the perfect opportunity for us at Arrow to push to a much wider audience with our passionate Nordic Noir & Beyond community. With some of our many high-quality foreign TV shows like Gomorrah featured in this promotion, we can make sure through our social channels we can communicate directly with our Nordic Noir & Beyond fans who can't get enough of the shows they love to binge-watch! So far it has been a great success, with already a record spike in sales from the last couple of days, and with our social activity just starting, it will no doubt carry on to be another great result for our phenomenal TV and Film titles in the digital space."
At cinemas, Arrow has seen its Scottish only release for Whisky Galore, a new comedic take on the Ealing classic starring Gregor Fisher (that's Rab C Nesbitt for those not in the know) and Eddie Izzard become a roaring success – the title is the number one new release film in Scotland. it is set to retain those screens before a wider release in the UK and Ireland, while the film also represents the company's first ever theatrical release in the US too, as it continues to expand its operations over there… Commenting on the film and release strategy, Arrow's Jon Sadler said: "We opened Whisky Galore! in 43 Scottish sites last Friday and are the number one new film release in Scotland, with week one takings of £88,000, which sets us firmly on-track to meet our high end forecasts. We have secured excellent holdovers in Scotland for a further week before expanding into the rest of the UK and Ireland from Friday May 19. We are also excited to have Whisky Galore! as our first new movie release in US cinemas from today, opening in NYC and Los Angeles. The title will have its digital and VoD release in the early autumn with the physical being held back to Q4 so as to capitalise on the Christmas gifting market, where Eddie Izzard has a particularly strong track-record for sales."
Meanwhile, last week we discussed the Arrow Video promotion which has returned to HMV and Fopp stores. It's one of a number of strong promotions in both retailers, with as well as Arrow Video's excellent roster of titles, it includes those from the likes of rising label Signal One. As Fopp's Laurence Cane said: "Arrow Video has been a phenomenal success, with sales above our expectation and above last year – which is quite an achievement! Our customers have loved the added value we offered them, in the form of a free Arrow tote bag available to anyone who purchased multiple titles; numerous customers have tweeted us photos of their hauls. The launch of our Signal One offer also coincided beautifully with the Arrow promo launch and the Blu-Ray titles in particular have gone down a real treat with collectors."
Staying on the retail side, and HMV – and Fopp – are continuing to add titles to the Premium Collection, its ongoing series of classic titles that has now seen Sony films joining Warner in making up the ever-expanding range. Here's HMV's visual campaign manager John Delany on the range and the recent additions. He said: "The Premium Collection only launched seven months ago with 10 initial titles and we've seen a tremendous response with sales above our expectations and some brilliant customer feedback. So far this year we've added another 11 iconic classics including first time on Blu-ray releases of the original King Kong starring Fay Wray, drafting around Kong: Skull Island, Jason & The Argonauts featuring Ray Harryhausen's iconic effects and John Boorman's majestic Excalibur ahead of Guy Richie's new take on King Arthur (Legend Of The Sword). Four of those were launched this week led by first time on Blu-ray releases of the classic Time Machine, Outland starring Sean Connery, and Andrew Niccol's thought provoking Gattaca (in its 20th Anniversary year) alongside a re-issue of Richard Linklater's A Scanner Darkly. We have another eight releases before Father's Day including first time on Blu-ray releases of Donnie Brasco starring Johnny Depp and Al Pacino for its 20th Anniversary, Michael J Fox and Sean Penn in Brian De Palma's Casualties Of War, Henry Fonda in the epic Battle Of The Bulge and Lee Marvin and The Dirty Dozen as part of its 50th Anniversary year. The range has been supported in all of the ways that only hmv can - we have a dedicated page on store.hmv.com, it's been supported across our social channels, our email newsletters and most importantly every one of high street stores has a dedicated display and window posters in selected stores.I'd like to thank WHV and SPHE (who have joined the range) who have both been fantastic partners in bringing these revered classics to our customers in this must own form."
---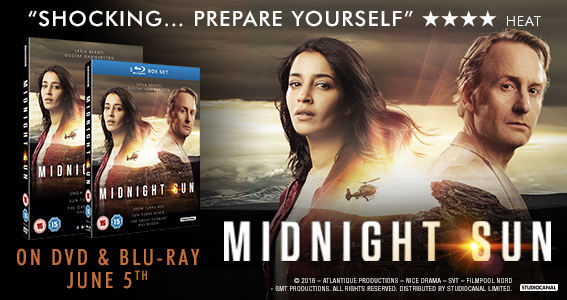 ---
To the Empire Leicester Square for the premiere event of the week, as Warner unveiled the new Guy Ritchie film, his take on myth and legend in the shape of King Arthur. Fans were wowed not just by the presence of the director, producers and much of the acting talent in the film, not least Charlie Hunnam, who stars as the titular monarch, but by the blockbuster's guest star too, in the shape of former footballer David Beckham. The star's presence added an extra edge to the proceedings, you could see by the audience's reaction to his appearance in the auditorium, and it certainly paid off in terms of the coverage for the film in newspapers and online after the fact, all of which bodes well for the film's theatrical release, it officially opens on May 19. And expect strong home entertainment business too, as sword-based action, and there's plenty of it in here, is still a winner for those at home…
To the Piano Bar, a proper little club hidden away in the heart of London's Soho behind a relatively anonymous entrance, to mark the launch of La La Land, out on Monday May 15 as a physical release from Lionsgate after its digital exclusive. The venue had been rechristened and redesigned as Seb's for the evening (that's the club featured in the film, for the uninitiated), with a mixture of influencers (YouTubers and the likes), as well as retailers, both digital and physical and assorted press and the odd freeloader (not sure which of those two final categories we actually fit into). A live jazz band helped launch the release in a suitably smoky style, while we sipped assorted themed cocktails. Downstairs, a special nail bar was creating suitable city of stars-style nail art for attendees. It was not only great to attend and to help confer the kind of event status on the film that it really deserves, but it's also great to see a home entertainment release being celebrated with a launch event. For more on the event, keep an eye on our Twitter and Instagram over the coming days as we post assorted pix…
The Seb's launch event was part of a marketing campaign which included plenty of above the line activity. Here's Lionsgate's senior product manager Susie Bould on the campaign: "We have pulled out all the stops for this release, with engaging and eclectic activity befitting of this stunning film! By partnering with brands and influencers and investing in impactful ATL we have covered all bases and with beautiful product packaging across all SKUs – including bespoke artcards in pack – our audience will be falling in love with La La Land all over again. The colourful campaign spanned right the way through from pre-order launch, showcasing original and unique social creatives to drive awareness from the outset. With a sublime soundtrack, we made sure to lace the La La Land music throughout our initiatives, most notably through a competition in collaboration with influencers Carrie Hope Fletcher and Pete Bucknall on YouTube. After singing a cover of City of Stars, fans were challenged to submit their own for a chance to win fantastic prizes. And for the week before physical release, we recreated 'Seb's Bar' for an evening of cocktails and jazz (and Chicken on a Stick of course!) for key influencers, press and retail partners, a fitting celebration of this stylish release.
---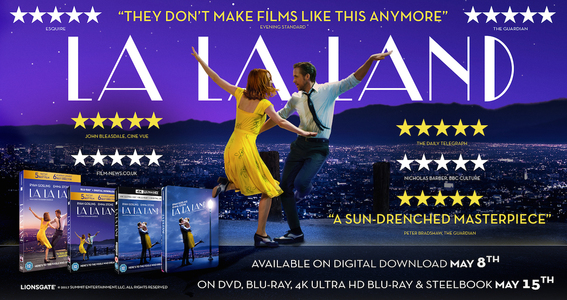 ---
It comes during a busy time for awards-friendly releases – Monday May 15 also sees the release of the rather excellent Manchester By The Sea, Studiocanal's excellent release that earned plaudits – and gongs – notably for star Casey Affleck as Best Actor and Original Screenplay at both the Oscars and the BAFTAs. Commenting on the release, the company's Olivia Dean said: "Following fantastic awards success earlier in the year, Manchester by the Sea releases on DVD and Blu-ray on Monday May 15 after a one-week EST window. Concentrating on the film's accolades and stunning performances, we're supporting with a robust campaign across TV, national out of home, press and online, making this a 'must own' for any film fan."
Also on these shores this week were the superstars of the WWE organisation, taking part in their Live Tour of the UK with a string of sates around the country. What's more, it also gave Fremantle the chance push its forthcoming release of the 33th Wrestlemania outing, due on June 5. Commenting on its activities, the company's Ken Law said: "The WWE UK Live Tours are always a great boost for our DVD & Blu-ray sales. This May, 100,000 plus fans got to see their WWE heroes performing live and there were numerous TV appearances, in-store signings and PAs happening in every city where the tour landed. Not only that but the media circus that follows WWE ensures that the brand crosses over to the mainstream and suddenly everyone is talking about wrestling and this all happens just weeks before our biggest DVD and Blu-ray release of the year, WrestleMania 33. We love it when WWE come to town."
The BFI has been busy with announcements this week, and with the organisation revealing the full line-up of its India On Film season, which runs through to the end of the year, it has revealed it will be giving the first ever Blu-ray release for the landmark homegrown film My Beautiful Laundrette, one of the British film industry's finest outings of the 1980s. As the announcement of the August 21 release noted: "The film also proved a watershed moment for both fledgling broadcaster Channel 4, who went on to form Film4 Productions, and producer Tim Bevan, who went on to launch Working Title with Sarah Radclyffe."
And in keeping with the ongoing India On Film season, the BFI has also announced a major acquisition for award-winning Indian comedy Hotel Salvation, tipped to be the country's entry for the Academy Awards in 2018. The film, which stars, among others, Adil Hussain and is directed by Shubhashish Bhutiani, will air on the BFI Southbank in the summer before a wider theatrical release later in the summer ahead of a home entertainment bow. Head of BFI distribution Julie Pearce said: "We are so happy to be distributing Shubhashish Bhutiani's charming and life-affirming first feature (following his award-winning short film, Kush) which we think will strongly appeal to UK audiences. He is part of the current new wave of fresh and exciting young Indian directors and is, without doubt, a talent to watch."
---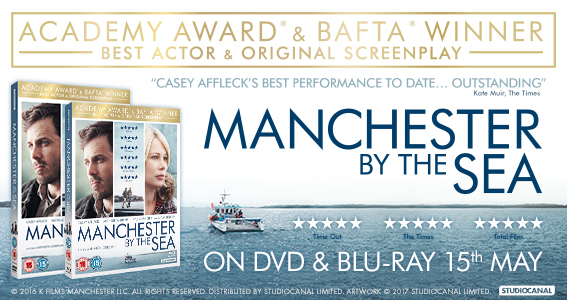 ---
As we noted here last week, plenty of acquisitions news emerging from assorted distributors at the minute as Cannes looms. Signature has unveiled a whole raft of titles it has picked up this week, adding even more to the thriving independent's busy slate. The pick-ups take in The Hunter's Prayer, due for release in the summer, a thriller starring Sam Worthington as a hitman on the run with his quarry; canine prequel Red Dog: True Blue; JK Simmons in big budget action heist thriller Renegade, which boasts the involvement of Luc Besson and arrives early next year; boat racing gangster tale based on a true story Speed Kills, starring John Travolta; and Sylvester Stallone sequel Escape Plan 2: Hades. The latter two will also arrive in 2018. Commenting on the acquisitions, Signature's Elizabeth Williams said: "We are thrilled to have acquired these exciting and highly commercial films, continuing to work with a prestigious list of sales agent partners. We take pride in the variety and quality of our slate and are extremely excited to bring these films to UK audiences."
Anyone who's sat in a cinema and witnessed one of the Industry Trust's Moments Worth Paying For ads writ large on the big screen will testify as to how well they work (we saw it as paying punters ahead of Guardians Of The Galaxy Vol 2 at the Imax in Leicester Square and it worked a treat), so it's welcome to see another one launching today (Friday, May 12). This time around, the subject is The Mummy, Universal's big revolt of the franchise, and the spot features star Sofia Boutella talking about the importance of seeing films legitimately and how copyright helps artists, actors and crew get paid. It breaks across DCM and Pearl and Dean estates, with online and outdoor support and, as ever, directs consumers to findanyfilm.com… Commenting on the ad, Universal Pictures UK theatrical marketing director Karen Charalambous said: "We're delighted to partner with the Industry Trust on this exclusive piece for The Mummy, starring our first-time ever female mummy Sofia Boutella. With action packed and thrilling movies like The Mummy making their way to screens this summer, it's incredibly important to encourage audiences to experience these films the way they were intended, in the cinema, by working with the Moments Worth Paying For campaign." The Trust's head of audience engagement Sylvia Dick added: "Being able to work with Universal and get access to Sofia Boutella on a title like The Mummy is incredible, as the film has all those incredible action packed moments that are worth paying for. Our latest research with ICM tells us that infringers are watching a larger volume of unauthorised content than ever before so it's really important that the campaign continues to evolve and the pieces to camera by talent really resonate with audiences. Our research has also concluded that audiences are more likely to support the film industry after watching the trailers that are directly speaking to them, by an actor or actress. So it's hugely vital that we continue to inspire our core audiences with messaging through our trailers."
"NATO has advocated for many years that exhibitors have a seat at the table of release model development. NATO has decried studio attempts to change windows without consulting with their theatrical partners. The reported fact that distributors and exhibitors are indeed negotiating represents significant progress.
"The concerns expressed to NATO have not focused on the reports that talks are taking place, but rather the emphasis in many articles on what appears to be one important aspect of the talks – the possible introduction of a Premium Video on Demand (PVOD) window. NATO has indeed raised many concerns in the past about PVOD. The creation of an early PVOD window, in isolation, could damage the theatrical business.
"This author notes, however, that several important articles describe additional, and potentially very beneficial issues on the table, including: essential parameters on the later, less expensive release windows such as Electronic Sell-Through ("EST") and DVDs; compensation for exhibitors from any early PVOD revenue stream; and a term of years during which the parameters of these windows models would not change without the support of both distributors and exhibitors. Discussions that include this broader range of issues would better protect exhibitors and potentially "grow the pie" for both distributors and exhibitors, than would discussions on PVOD alone. Indeed, NATO has called for the inclusion of these latter topics in any such talks.
"Given the apparent fact that negotiations are taking place, NATO's role has necessarily changed. Any discussions regarding specific release models must and will be conducted between individual distributors and individual exhibitors. As a trade association, NATO cannot and will not advocate for any specific competitive terms such as length of windows, price points, or amounts of compensation.
"NATO can advocate for a proper process. Release windows affect all exhibitors of all sizes. NATO urges the studios to include all exhibitors regardless of size in discussions that each of the studios may have individually with each of the exhibitors."
John Fithian, chief executive and president of the National Association of Theatre Owners, on the theatrical window in the US, as debate continues…
Guardians Of The Galaxy 2 continues its reign at the top of the UK box office charts, with more than £27 million after two weekends at cinemas. A Dog's Purpose is the highest new entry with more than £1.3 million after its first few days. Other new entries in the top 10 included Sleepless, with £369,135, as well as Mindhorn, with £280,483, at numbers six and eight respectively.
The latest X-Men spin-off is on the way, as New Mutants (the title is self-explanatory even if you don't have a degree in Marvel comic books) starts filming this summer, and the Fox title has finally unveiled its first stars, with Maisie Williams, from Game Of Thrones, and Anya Taylor-Joy from The Witch, appearing in the film…
And sticking with that branch of Marvel comic book films, or, in this case, television, as it appears as if Deadpool is heading to TV, albeit in animated form, rather than the live acton of the feature films. The series is being developed by Donald Glover, whose CV includes Atlanta on TV…
Meanwhile, another comic book property heading to the small screen appears to be Dredd, as the Judge is being lined up for his own TV series. Mega City one, as it is subtitled, will follow the excellent, albeit not quite big enough to deserve a sequel film big screen outing Dredd… Rebellion, which owns the 2000AD character's rights, is involved in the development…
And in the least surprising news of the week, American Gods has been confirmed for a second series. The Amazon Prime title, which will appear on DVD, Blu-ray and other formats from Studiocanal later in the year, is earning rave reviews…
UK version of the trailer, this looks better and better…
And this from Lionsgate too, equally promising…
The latest Baywatch Red Band trailer…
And here's more Pitt from Netflix…
Another eagerly awaited one…
To subscribe to The Raygun newsletter, please email

info@theraygun.co.uk
with subscribe in the subject matter
To unsubscribe, email

info@theraygun.co.uk

with unsubscribe in the subject
For editorial or advertising queries, contact

tim@theraygun.co.uk