Music Scotland Bulletin ... Music Scotland Bulletin ...
Periodically we will send you a bulletin highlighting an Artist/Band of the month, news of Concerts and Gigs, Special Offers and News.
SPECIAL OFFER
£1.00

plus VAT discount on orders of two items or more
when you enter discount code
BULLETIN3
(valid until Monday 19th June).
A fantastic debut album from the dynamic four piece Scottish band, Tide Lines.
Recently formed in 2016, Tide Lines consists of Robert Robertson from Lochaber, Ross Wilson from the island of Mull, Alasdair Turner from Alness, and Fergus Munro from Glasgow.

Their music is heavily influenced by the traditional music of the West Highlands and Islands, but whose highly eclectic sound is driven by acoustic and electric guitars, with drums and keyboards.

Their first single, "Far Side of the World", written by lead singer, and former front man for Skipinnish, Robert Robertson, entered the UK download charts ahead of popular tracks by Coldplay and Beyonce, as well as Adele's "Hello", less than 24 hours after the band was launched on social media in June 2016.

The 14 track digipak album includes a lyric booklet, all songs written by lead singer/songwriter Robert Robertson unless otherwise stated. The wonderful art work (painted by award-winning artist, Daisy Williams, from the Island of Mull) encapsulates one of the album's primary themes.

The songs within strive to deal with the complex and wonderful relationship between the rural and the urban, the tranquil and the bustling, or that historic relationship between the Highlands and Islands and the city of Glasgow.

The title, just like the album as a whole, is a nostalgic nod to the dreams of the young: born in the past, alive in the present, and shaping the future.

Tide Lines have a fresh and innovative sound, good to know that the Scottish music scene is in safe hands as our tunes and tradition travels the world!
A busy summer lies ahead as the band promote their debut album.
Tour Dates:
16th June - Killin Music Festival, Killin, United Kingdom
24th June - Northern Roots Festival, Inverness, United Kingdom
30th June - The Isle of Gigha Music Festival, Isle Of Gigha, United Kingdom
1st July - Gairloch Highland Gathering, Gairloch, United Kingdom
7th July - Folk at the Hall, Rhyl, United Kingdom
15th July - Tiree Music Festival, Crossapol, Isle Of Tiree, United Kingdom
19th July - HebCelt 2017, Isle Of Lewis, United Kingdom
22ndJuly - Tide Lines @ The Nevis Centre, Fort William, United Kingdom
29th July - EDF Music Festival, Creagorry, United Kingdom
30th July - Speyfest, Fochabers, United Kingdom
4th Aug - Loreint Interceltique Festival, Lorient, France
19th Aug - Tide Lines on Easdale Island, Ellenabeich, United Kingdom
20th Aug - Crieff Highland Gathering, Crieff, United Kingdom
25th Aug - Gig at the Gathering, Dunoon, United Kingdom
---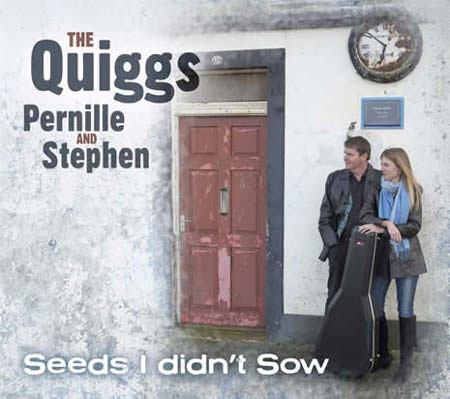 A lovely second album release of Scottish folk music from husband and wife duo, Stephen and Pernille Quigg.

The album contains 14 of their personal favourite songs old and new, the combination of the two voices in close harmony demonstrates their shared love, feeling and understanding of the tradition of folksong.

The Quiggs consists of Stephen Quigg, a long established folksinger and former member of the legendary band "The McCalmans" and Pernille Quigg, originally from Denmark, is a folksinger and songwriter. Together they comprise "The Quiggs".

2017 and The Quiggs are busy with tours and festivals in Scotland, Denmark, Germany and the Netherlands.
"Unquestionably one of the best folk albums of the year". Mike Davies, Folk Radio

Tour Dates:
8th June - Falkirk Folk Club, Falkirk.
9th June - Ardrossan Highland Games Folk night
10th June - TMSA Keith Festival.
11th June - TMSA Keith Festival
13th June - Leith Folk Club
22nd June - Crail Folk Club
30th June - 2nd July - Skagen Festival, Kappelborg, Friday 19.30, Denmark. Songwriter's concert with Allan Taylor and Rod Sinclair
6th July - Svanen, Skive, Denmark
29th July - Ugie Folk Festival, Aberdeenshire
12th Aug - Cafe Saltboessen, Mariager, Denmark
17th Aug - Edinburgh Fringe, Acoustic Music Centre The Ukranian Centre
24th Aug - Denholm Folk Club
25th Aug - Marymass Folk Festival, Irvine
26th Aug - Marymass Folk Festival, Irvine
28th Aug - Stirling Folk Club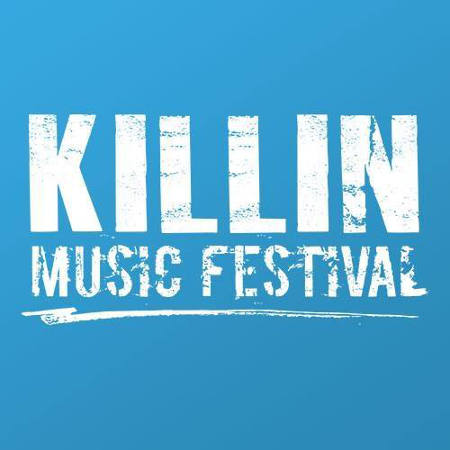 16 -18 June 2017 - Event Location - McLaren Hall, Killin. Perthshire, FK21 8UW
Returning to the festival calendar for a second year the Killin Music Festival promises a packed weekend of top class entertainment with festival fringe featuring bar sessions, workshops, kids activities, competitions and even a pipe band!

Confirmed performers as follows:

Skerryvore
Manran
Dougie MacLean
Rura
Tide Lines
Top Floor Taivers
Talisk
Heron Valley
Snuff Box
Jock The Box & Duncan
The Deadly Winters
Callum, Connor & Fergus
McLaren High School Band
Killin Community Choir


The stage is set for the 22nd multi-award winning HebCelt Festival 2017. This unique event is set against one of the most atmospheric backdrops, the Scottish Hebridean island of Lewis with its distinctive Gaelic culture and heritage.

A stellar cast of artistes awaits... Don't miss it !
---
The latest album from Coast who are at the leading edge of contemporary Celtic rock, a class act!

They are a UK based professional rockband formed by brothers Paul Eastham and Chris Barnes in 2009.

This superb album was produced by Paul Eastham and Finlay Wells between Scotland, Denmark and North Wales.

Paul is an outstanding songwriter, vocalist, performer, producer and virtuoso pianist with an extensive industry CV which includes credits and collaborations with some of the most highly regarded international artists, songwriters and producers.

Having spent many of their childhood years on the Island of Benbecula in Scotlands' Western Isles, the musical work of 'Coast' has a character and style which is shaped and coloured by the dramatic landscapes and cultural aspects of the region.