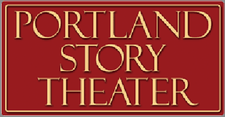 Dear Friend of PST,
When buying your tickets in advance to Portland Story Theater's annual St. Paddy's show, Luck of The Irish, get $2 off on every ticket if you use this special code: irish2

.
This offer is being sent to just a few people, like you, who told us that they are interested in our Irish show.
Luck of The Irish at the Alberta Abbey
Get into the St. Paddy's spirit with Luck of The Irish, an exuberant celebration of music, stories, and entertainment steeped in the joyful energy of the Emerald Isle. Luck of The Irish features lively stories, traditional music,

singing,

dancing, and a dash of cheeky Irish humor. Come to the show and buy a raffle ticket. You could win fabulous prizes from Eastside Distilling, Naked Sheep Knit Shop, and Pacific Pie!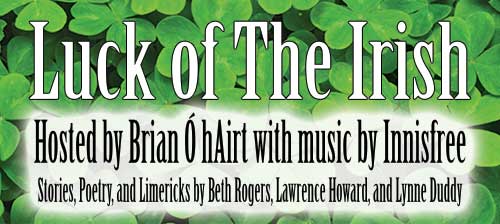 Doors open at 7 p.m. with music from Innisfree and the rest of the show starting at 8 p.m. Click here to buy your tickets now! Don't forget to use your discount code: irish2

May The Narrative Be With You!®
Lawrence, Lynne and Penny