HUNGER ENDS US SALES DROUGHT…
…AS LIONSGATE GEARS UP FOR US BOW
SUCCESSFUL LAUNCH FOR UNIVERSAL'S SHIP…
…AND ONE LOVE FOR MARLEY TOO
RAID SET TO TAKE PLACE TOO
SAINSBURY'S GETS READY TO STREAM
HAMMER NAILS YOUTUBE CHANNEL
HIGH FLIERS BRINGS THE LOVE
---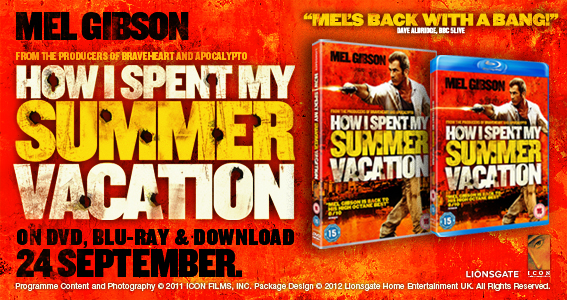 ---
If you can't read this newsletter or see the ads, please click here
It Was A Good Week For… Battleship, Marley and, from last week, Headhunters, all selling well
It Was A Bad Week For… The clergy, Arab diplomats and police in Germany… Law firms are said to be targeting them first for warning letters – for illegally downloading adult material
Over in the US, it's been a record-breaking week for The Hunger Games for Lionsgate. The film was released, unusually for the States, on a Saturday rather than the normal Tuesday. And the result? The title sold 3.8 million in its first two days, a mammoth figure. It further excelled on digital formats too, becoming Lionsgate's biggest ever launch on digital and on demand formats s8uch as x-box, Comcast and iTunes. All of which bodes very well for its forthcoming UK release, the title is due on September 3 and the campaign kicks off in earnest this weekend. As Lionsgate's Sarah Sanders said: "The Hunger Games campaign kicks off with gusto on Saturday August 25, with a 30 second spot in ITV's The X-Factor. This heralds the start of a huge campaign encompassing TV which continues as 10 second spots from August 29, as well as extensive online and press. The Social Media campaign has been a key driver in awareness amongst the massive fan base, with a weekly countdown and updates, competitions and pre-order links, plus driving people to our micrositeTheUKWillBeWatching.co.uk. This microsite serves as a hub for all social media interractions and will serve as a Shared View base on September 3 at 8pm, when we will be encouraging all fans to click play on their bought copy of the movie, log in and share the experience with all UK fans. The publicity campaign is also far-reaching, with guerilla activities including 'parachute' drops, chariot parades and a live Reaping at the 02 Arena in association with Digital Spy."
Last week we were showing off Universal's excellent 40 second spot for Battleship (you can see it here on our website) and it seems as if the flagship spot helped the vessel to an impressive launch this week. Aided by the extended spot, and marketing that included TV, video-on-demand and online advertising, high profile outdoor sites and an extensive PR campaign, the title has got off to a strong start. Universal's Vicki Davis said: "We're delighted by the week one sales of Battleship and the great support that the title has had from the trade. With more consumer-facing activity running this week, we're hoping to blow our targets out of the water."
---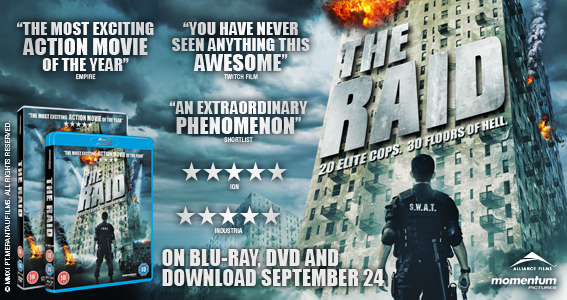 ---
Talking of Universal, it's carnival-time this weekend, as the annual Notting Hill event swings into action in West London, as scores of people flock to the area to drink warm Red Stripe, eat dodgy jerk chicken and try to find a toilet. In between those traditional carnival activities, revellers will also be heading to the Marley soundstage, where the Universal documentary, released this week, will be heavily plugged with exclusive giveaways and Marley related business. The stage has been set up in association with Flavour magazine and the Sir Lloyd Soundsystem. Guests due to appear include legendary reggae DJ David Rodigan. It's part of a campaign for the film that has included TV, video-on-demand and online advertising, London Underground sites in the Notting Hill area, a screening at the Jamaican hangout Puma Yard in Shoreditch and extensive music and film press coverage. It was also the best reviewed title of last weekend in the national press, as our weekly round-up of press coverage shows. Universal's Vicki Davis said: "It's great to see this fantastic documentary about a true legend reaching the wider audience that it deserves and to see sales holding up as we head into carnival weekend."
Headhunters from Momentum is number one in this week's countdown from The Official Charts Company, making it that rarity, a top selling foreign language title. It's testament to Momentum's expertise in this field – it has already enjoyed a huge success with the original Millenium trilogy, kicking off with The Girl With The Dragon Tattoo – that it managed to get the Jo Nesbo adaptation to number one. The company's Ken McMahon said: "We're absolutely delighted with Headhunters sales performance week one. As with The Girl trilogy, we've successfully targeted the wider mainstream audience, which sets the film up well for Q4 gifting."
The next foreign language outing from Momentum is an all together different affair from Headhunters, and certainly from a different part of the world. The Raid is its Indonesian action thriller directed by a Welshman and will arrive on September 10 with scores of cracking reviews and near unparalleled word of mouth behind it. Momentum's Adam Eldrett said: "It is an important part of our strategy to carry on with the same bold and confident approach [as the theatrical campaign], it is likely we will see two more Raid movies in the coming years and so to be able to lay some groundwork ahead of the franchise is really important. We have a national event sized campaign in place for The Raid, across TV, print and online. Our Total Fan Hub is continually pulling the fans in and the reactions to our exclusives SKUs has been superb. We also have some great activity occurring in Forbidden Planet through September, I urge you to get down there and make a purchase, it is worth it for the Raid Artwork led carrier bag."
---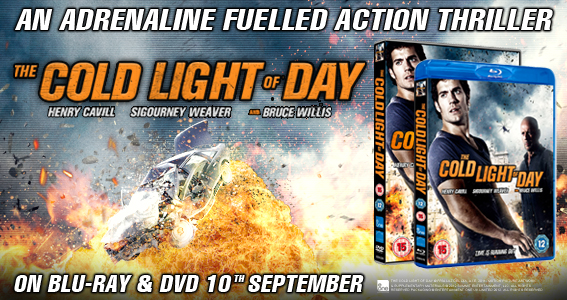 ---
We've put together a major feature on The Raid and how it became the most talked about film of the year on our website. It includes contributions from Momentum, former trade press editor Toby Weidmann and assorted bloggers and film writers. You can see it on our site, www.theraygun.co.uk… More regular features and new pieces being added all the time…
Deal of the week has seen DreamWorks Animation inking a five year distribution deal with Fox. The deal will see the latter distributing and marketing DreamWorks' animated titles in the US and territories such as the UK and Europe. Fox takes over from Paramount, with the deal starting next year and running through until 2017. It strengthens Fox's hand in the animation arena and will see the studio receiving a distribution fee for video, theatrical, international TV and assorted digital revenue streams. DreamWorks Animation's Jeffrey Katzenberg said: "Fox has long been an industry leader in both theatrical and home video thanks in large part to its well-integrated approach to distribution across a wide range of platforms around the globe. Jim Gianopulos and Tom Rothman have built a world-class distribution team and we are excited to apply their expertise, robust infrastructure and global resources so that DreamWorks Animation's films can reach their fullest possible potential over the next five years." Fox joint chairmen Gianopulos and Rothman said: "DreamWorks Animation is a great company that makes terrific films and everyone here feels privileged and honored to have been chosen to distribute their marvelous work throughout the world. We are particularly excited to add DreamWorks Animation's films to the strong and growing slate of movies from our outstanding Blue Sky Studios division, which is coming off another global blockbuster with Ice Age: Continental Drift, and has Epic and Rio 2 in advanced production. Together we will be a dominant force in animated entertainment for years to come."
And this week's big streaming news concerns Sainsbury's, which has moved closer to its own impending service launch. The supermarket giant has stated that it has licensed Rovi Corporation to power its video in demand and digital copy service and will see film and TV programming joining its music and book digital entertainment offerings. It will offer new releases and catalogue title, some day and date. Initially available via Sainsbury's Entertainment online, it will then expand to Smart TVs, Blu-ray players, smartphones and game consoles after its anticipated launch later this year. Sainsbury's group development director Luke Jensen said: "Rovi was a natural choice to collaborate with for the launch of Sainsbury's Entertainment's digital video service given the company's market expertise, long-standing industry relationships, and proven technology. On demand streaming video is an exciting addition to our existing online offerings, and supports our customers as they progress from consuming content on physical disc to accessing their favourite entertainment on a range of devices, where and when they choose." Rovi's own David Cook added: "Our agreement with Sainsbury's is an important win for Rovi as we continue our efforts to expand our presence and influence in international markets. Sainsbury's is an ideal company to collaborate with as they have the marketing acumen, as well as the consumer reach and loyalty needed to be successful and help introduce new consumers to the convenience, quality, and flexibility of online video entertainment."
---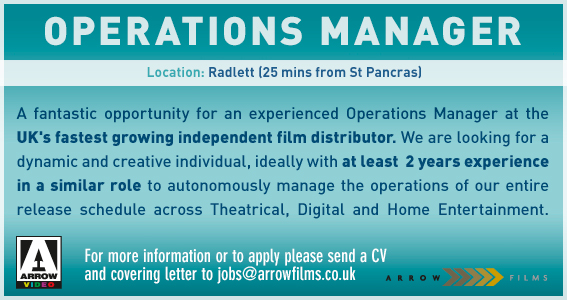 ---
More online viewing now, and Hammer, the legendary homegrown horror studio, has launched its own You Tube channel, over at www.youtube.com/hammerfilms The channel will feature content, trailers, featurettes and other new elements from the revitalised studio's forthcoming slate, such as the Woman In Black: Angels Of Death. In addition, it will be streaming some classic titles from its vaults, such as The Quatermass Experiment and others, and classic Hammer TV series. President and ceo of Hammer Simon Oakes said: "The launch of our dedicated YouTube channel truly encapsulates how we have positioned Hammer as a dynamic British genre label with a great heritage. We hope this new platform will allow us to continue to reach fans who have responded so well to films like Let Me In and The Woman in Black, while continuing to honour the great filmmaking history of our company."
We at The Raygun have long been fans of New York rock meets dance outfit LCD Soundsystem, from their first single through to their farewell UK shows down the road from us at Ally Pally last year. So it's with great excitement that we're looking forward to the October 8 Blu-ray and DVD release of the feature Shut Up And Play The Hits. The film, part-documentary, part-concert film, is a record of their final ever gig in New York's Madison Square Garden. It's the sophomore release from independent Pulse Films, and, like its predecessor, The Libertines' flick There Are No Innocent Bystanders, it follows an interesting route to market. The three-disc set (it includes the full unedited concert, as well as the feature) will arrive after a platform theatrical release due to take place on September 4. The film is playing for one night at cinemas around the country (many have sold out already), with a majority following the feature with a live Q&A with enigmatic front man James Murphy, beamed to the cinemas via satellite.
More music documentaries now, and Soda Pictures this week showed its eagerly-awaited A Tribe Called Quest film Beats, Rhymes And Life to a crowd of up and coming DJs, artists, rappers and TV types for a talker screening. The event, held at London's Soho Hotel, was organised as part of the ongoing campaign for the September 3 release of the film, subtitled The Travels Of A Tribe Called Quest. The doc celebrates the sometimes troubled career of the seminal hip-hop. The release campaign will include a special screening and launch at Rough Trade's flagship Brick Lane store on August 31, as well as more screenings and a further event hosted when ATCQ's Ali Shaheed Muhammad flies in to the UK in the middle of September. Soda has also created a special image paying homage to the band's Midnight Marauders album. The original sleeve featured scores of US rappers and DJs, Soda's update, which will be distributed via social media, features UK artists and DJs who are fans of the group. Soda's communications co-ordinator Varun Kanish said: "It seems there are thousands of A Tribe Called Quest fans of all ages coming out of the woodwork who are keen to learn more about the film and finally see it after years of waiting."
---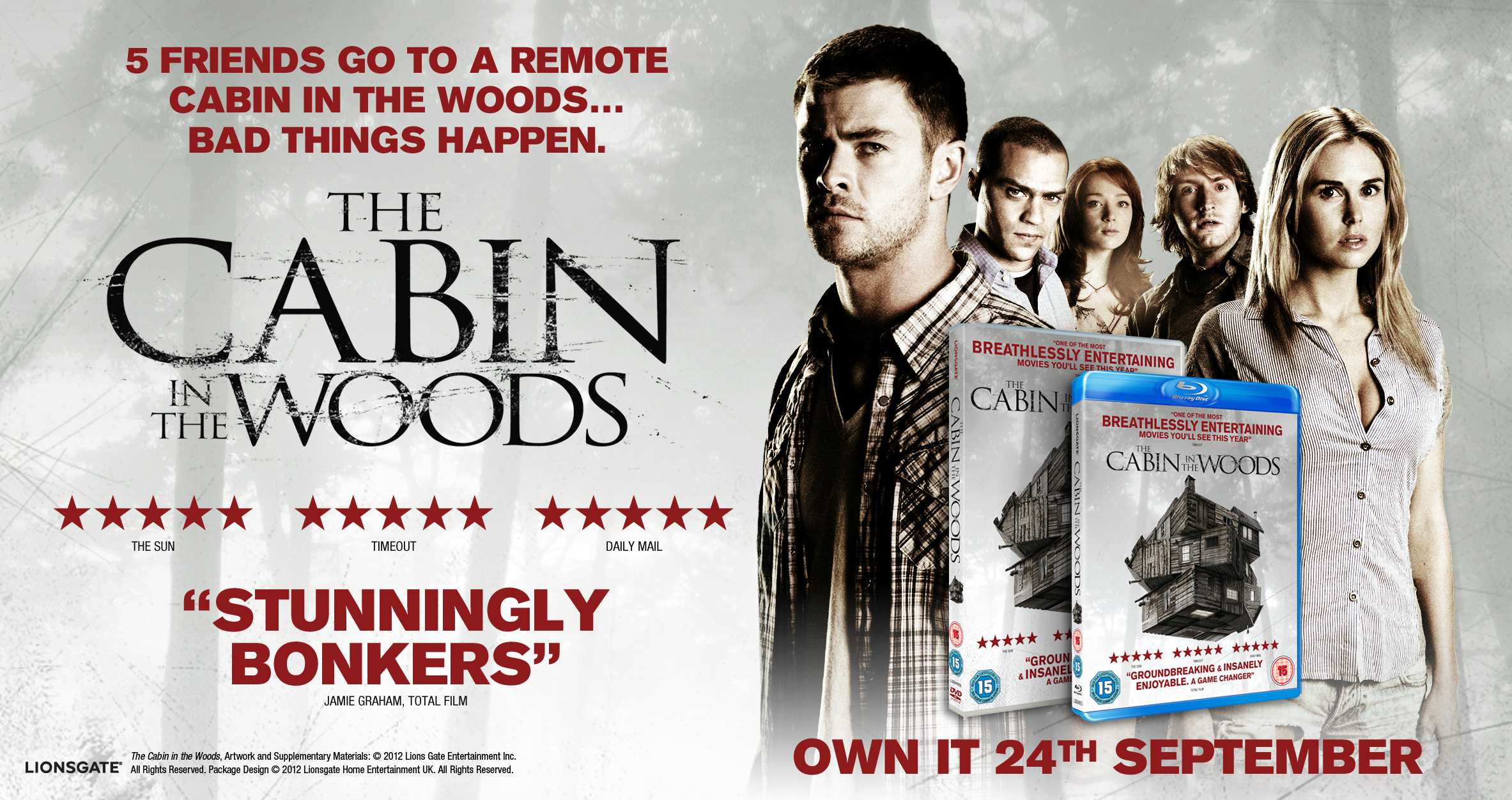 ---
Some interesting promotional activity for eOne's The Walking Dead, due on DVD on Monday. The company has taken to the streets of London this week, cleverly tying in with the metropolitan vogue for street food, by setting up The Gory Gourmet, a food van dispensing the likes of Brain Burgers and Brain Dippers at venues like Camden Lock and Waterloo, offering free food to punters, all the time promoting the release of the second season of the zombie TV series. The delicacies were created by Mark Jankel, the man behind Notting Hill Brasserie who now runs Street Kitchen. As well as creating interest at, er, street level, the initiative has been all over Twitter and the likes, as well as gaining coverage in national press such as the Daily Mirror (a half page news feature Friday's paper, and locally. Jankel said: "I can't wait to bring this completely new offering to the public this week…It's a great opportunity to use some unusual British ingredients. After a heavy morning in the office our customers should have the appetite of the Walking Dead, lucky for us it means we should have some long queues." eOne's Stephanie Don said: ""We're immensely pleased with the popularity of our Gory Gourmet which hit the streets of London to celebrate the release of The Walking Dead: The Complete Second Series." Pictures on our website shortly.
Asian film specialist Third Window Films has picked up not one but two comedies from the Far East for forthcoming release. Both Shuichi Okita's The Woodsman And The Rain and Pang Ho-Cheung's Vulgaria were signed after lengthy negotiations and will be released in 2013, after already having had successful festival screenings around the world. Third Window's Adam Torei said: "I'm very happy to have been able to acquire Vulgaria after a long negotiation process and hope that the release of it will help many of Pang Ho-Cheung's other brilliant films filter into the UK. Third Window Films has always tried to work with new talent and try to get them more international attention through distribution in the West, and young director Shuichi Okita, who rose to fame with The Chef Of The South Polar, has shown that he is definitely a director going somewhere." Next up from the label is the double bill of mad Japanese horror titles Tetsuo: The Iron Man and Tetsuo II: Body Hammer, being released in special edition Blu-ray and DVD format, containing remastered versions of the cult classics with a wealth of extras and lavish packaging. They will be released on October 8, the same day as another impressive release from the company, Kotoko, the Venice film festival award-winning Japanese film from Shinya Tsukamoto.
As well as the Notting Hill Carnival and, for those who prefer staying indoors, the annual Film4 FrightFest event, this weekend also sees the Reading festival taking place, as well as its Leeds counterpart. Among the acts performing will be Tom DeLonge, singer with punk popsters Blink 182, appearing with his other band, Angels & Aitrwaves. All of which ties in neatly with High Fliers' imminent theatrical release of Love, a low budget sci-fi film (part Moon, part 2001, albeit for a lot less money), which is currently picking up plenty of PR and interest from those in the know, such as writer Kim Newman, who's given it his seal of approval. High Fliers' Duncan Stripp said: "High Fliers is extremely proud to be giving the film Love a much deserved theatrical platform. The brainchild of Tom DeLonge, lead singer with Blink 182, with a soundtrack by his band Angels & Airwaves, Love is a stunning science fiction epic which explores the big issues in a way that will make everyone think about life, love and our place in the universe. A film described as 'stunning' in both aintitcool and Starburst, 'evoking 2001:A Space Odyssey' by Newman, Empire, and 'an avant-garde Moon' by Total Film, it's a movie that's epic enough to look good on the big screen and intimate enough to work equally well on DVD. It will open on September 7 at the Curzon, Soho and at selected cinemas around the country, with a home entertainment release planned for February 2013."
---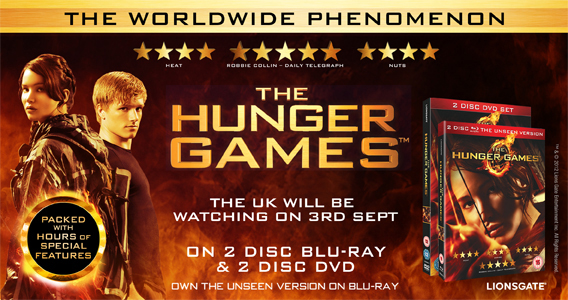 ---
QUOTE OF THE WEEK
"Our motion picture event of the year is translating into a home entertainment juggernaut that is already setting new digital records and demonstrating sustained playability similar to the film's remarkable long-term box office performance," said Ron Schwartz, EVP and GM of home entertainment. "We are especially pleased to see more than one third of its first weekend units sold in the higher margin Blu-ray format, a remarkably high percentage."
Lionsgate's evp and gm of home entertainment Ron Schwarz, on the film's 3.8 million unit opening bow on Blu-ray and DVD…
After a release strategy that took in openings in Celtic regions and then a wider Monday bow in the rest of the country, Brave sits at the top of the UK box office, with total revenues of £8.27 million. New entries include Universal's The Bourne Legacy, with £4.6 million, The Expendables 2, with a touch under £2 million, Ek Tha Tiger, with £543,073 making it the year's biggest Bollywood opening, and The Wedding Video (£333,079).
Word reaches us, via a press release, about the forthcoming Paul Haggis flick, Third Person, with a hugely impressive cast. Haggis, one of the nicest directors we've had the pleasure of meeting, has pulled together a line-up that included Liam Neeson, Olivia Wilde, Mila Kunis, Casey Affleck and James Franco for the film, which looks at three relationships in three different stages across three cities. The film starts shooting in October…
We're off to see Lawless, Momentum's new Shia LeBeouf film and this week he's been talking about one of his next projects, the Lars Von Trier film Nymphomaniac. And, given the involvement of the Danish director, controversy is certain to follow, and, with LeBeouf's announcement that he's prepared to go all the way for his art, performing the film's numerous s*x acts for real, as Von Trier insists on the script. Expect a Don't Look Now level of scrutiny…
The London Film Festival is on its way and this week organisers have announced the opening film for the prestigious event. Frankenweenie, the latest Tim Burton film, will be the opening, which is running for a shorter time, running for 12 days from October 10, but offering more screenings and more venue… We've been sorting out our press accreditation this week, so expect more up to and throughout the event…
This week we've been going through some of what we've amassed over the years, taking in our promotional snowstorm collection and more stuff we've been sent. Follow us on www.twitter.com/theraygun…
New Brian De Palma trailer…
http://trailers.apple.com/trailers/universal/pitchperfect/
You had us at the words Brad and Pitt…
http://trailers.apple.com/trailers/weinstein/killingthemsoftly/
Momentum has this and we're looking forward to it…
http://trailers.apple.com/trailers/independent/hitrun/
Real-life tragedy makes it to the big screen, as the tsunami becomes ripe for adaptation…
http://trailers.apple.com/trailers/summit/theimpossible/