House committee votes to extend draft to women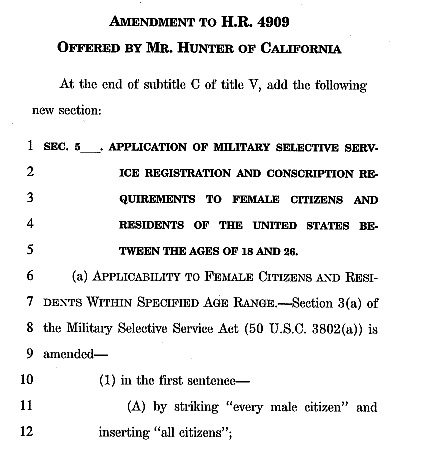 By Courage to Resist. May 2, 2016
Sign a petition to abolish the draft
On April 27th, the House Armed Service committee voted to extend the draft to women as well as men. Their vote attached an amendment to a "must-pass" annual military spending authorization bill (HR 4909).
If the bill passes without the amendment being addressed, the President would be given the right to order women to register for the draft.
What should I do now if I don't want to register for the draft — and I don't want anyone else to have to register either?
Urge your representative in Congress to remove the amendment to H.R. 4909 to extend draft registration to women.
Sign the petition in support of HR 4523, a bill proposed to abolish the Selective Service System
---
Activists from 20+ states gather for week-long protest at Creech Air Force Base
By Courage to Resist. April 7, 2016
At Creech Air Force Base, Indian Springs, Nevada, activists from over 20 states joined together for a national mobilization of nonviolent resistance to shut down killer drone operations in Afghanistan, Pakistan, Yemen, Somalia, and everywhere. Throughout the March 27-April 2 protest over 20 people were arrested participating in several different actions.
The event was proudly endorsed by Courage to Resist and sponsored by CODEPINK: Women for Peace, Nevada Desert Experience, Veterans For Peace, Voices for Creative Nonviolence and others, and received media attention from local press, and Democracy Now.