next show:


Sat. Dec. 10, 6 PM-9 PM
with Bill McBirnie, flute Artie Roth, bass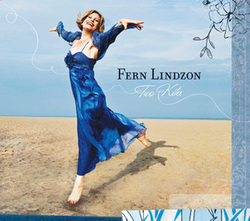 now available:
in Toronto at L'Atelier Grigorian & HMV
Hold The Date!
Sunday, Feb 12 at the Rex!
We'll have a pre-Valentines, mid- February warm-up!!
On Saturday, December 10 I'll be singing for my supper and singing for yours, too. That is, if you make it to Chalkers Pub early enough for hors d'oeuvres.
I'll be playing excerpts from some of my projects over the years with a special set of Mary Lou Williams music from my concert at the Barrie Jazz and Blues Festival. Mary Lou played it all from boogie to swing to bop to funk.
Please join Bill McBirnie, Arite Roth, Mark Segger and me fun evening at Chalkers Pub. Afterwards we can play pool and party!
Saturday, December 10, 6 PM–9 PM
call to reserve (416) 789-2531
Oy! Baby it's Cold Outside It's
Christmekha
at the Green Door Cabaret
Theresa Tova and I are in a holiday mood. Join us for an evening of song, laughter and good times in English, Yiddish and Yinglish.
We've been working on some fantastic arrangements for this show. Come to the cabaret!
Saturday, December 17, 8 PM-10 PM
25 (20 for Arts Industry Patrons)
Two Kites News
Two Kites continues to be
played on JAZZ.FM, CBC and on jazz stations across Canada. Please request it!
Buster Keaton's Sherlock Jr.
Please enjoy Buster Keaton's comedy classic from 1924, Sherlock Jr.
This 45 minute silent film was recorded live with my klezmer/jazz sextet at the TIFF Bell Lightbox.
Thank you all for your support. Please stay in touch!
Have a wonderful and safe holiday season.