| | |
| --- | --- |
| | NEWSLETTER March 21, 2016 |

Musée Paul Valéry - Sète, FR
11/03/2016 - 22/05/2016
This exhibition is Nick Ervinck's first solo in France and features both well-known and new work. These innovative sculptures combine nature and technique, which results in a futuristic world. Ervinck designs his sculptures with the latest computer software and creates them by the use of both 3d printing and traditional craftsmanship.
He is inspired by shapes and motifs from the exitsting world and transforms them into unprecedented variations. By copy-pasting into the virtual world, Nick Ervinck constructs and mutates natural elements such as corals, ink stains, Chinese rocks, body parts, but also man-made buildings and artworks. His approach reflects the rapid scientific developments in the field of genetic engineering, robotics and the information revolution.
Nick Ervinck reflects on the imperfections of the real world in his virtual creations. At the same time, he wants to make the beauty and perfection of the virtual world tangible and transfer it to the real world.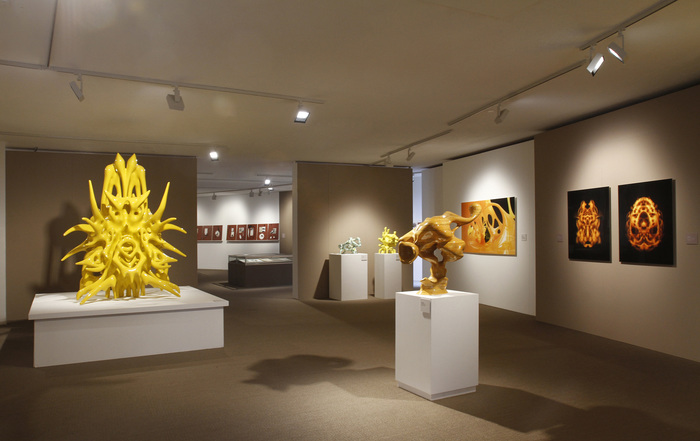 exhibition view GNI-RI mar2016
photo by Gilles Hutchinson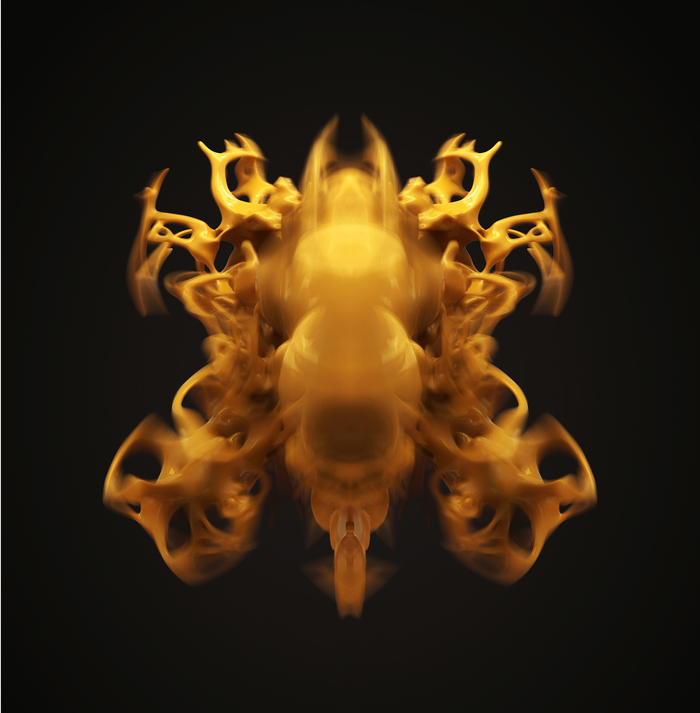 NOITULS, 2013
De Warande - Turnhout, BE
19/03/2016 - 22/05/2016
De Warande and STORMOPKOMST organised a new exhibition revolving around the theme 'Man and machine'. Following the example of Leonardo da Vinci, a lot of artists still create machines today, whether they are functioning or not.
Recent evolutions have speeded up this process. Mechanisation has evolved into robotization. Instead of concrete products there is now the virtual output. From material changes to other ways of communicating, these evolutions have changed our society. As a result, a lot of artists have become engineers once again. They have to be able to control machines and understand them in order to use them in their advantage.
The relation between man and machine is also featured in the works of the artists. Especially in recent times, this connection keeps getting stronger. Where does this end? This interesting point of view is the central idea for this exhibition.
With Marcio Ambrosio, Margerita Cabrera, Serge Delaunay, Theo Jansen, Benjamin Monti, Panamarenko, Mika Rottenberg, Francois Schuiten, Victor Servranckx, Marie Snauwaert, Bart Stolle, Jennifer Townley, Patrick Tresset, Gerard van Lankveld, Paul van Twist, Andy Warhol, Freerk Wieringa.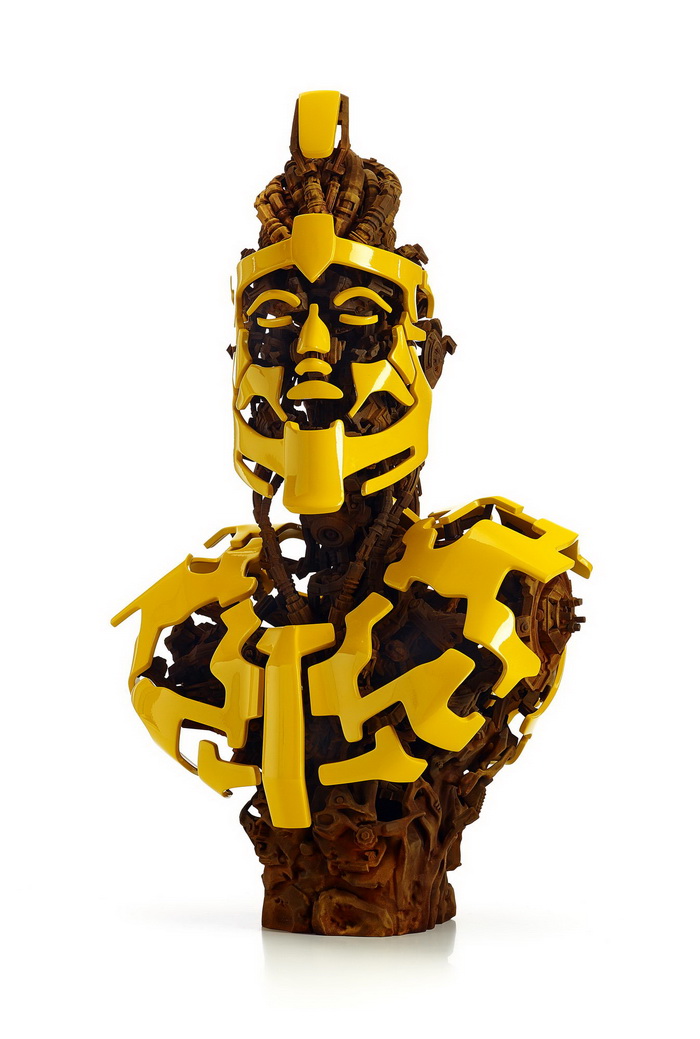 LAPIRSUB, 2015-2016
| | |
| --- | --- |
| LAPIRSUB wallprint, 2015-2016 | exhibition view Man and Machine |
GNI-RI apr2016
Oude Kerk - Vichte, BE
02/04/2016 - 24/04/2016
Every two years, the Rotary Club Waregem organises an art exhibition. A contemporary artist is invited to exhibit a selection of their work at the old church in Vichte. This year is already the second edition of this project. Two years ago, Koen Vanmechelen was invited to participate, this year Nick Ervinck will create an installation of well-known and new work at Vichte.
The exhibition will focus on the central theme in the oeuvre of Ervinck, namely the interaction between the physical and the virtual. The underlying idea is to generate a critical reflection about the actual nature of the sculptural medium in contemporary art, which is so much influenced by the language of technology.
The exhibition is open on 2-3 April, 9-10 April and 16-17 April, from 14h until 18h.
NOITALS, 2015-2016
Northern Arizona University Art Museum - Flagstaff, USA
19/04/2016 - 12/06/2016
'Mind 2 Machine 2 Material: Digital Technology and Sculpture Today' will be the first of the NAU Art Museum's exhibitions, and the first of its kind in Northern Arizona, to explore emerging media and digital technologies in fine art.
Participants include internationally renowned artists who are touching upon themes of science, natural science and sustainability, while remaining true to the aspirations of fine art.
This exhibition will be accompanied by interdisciplinary gallery talks and demonstrations of new technologies that are transforming the ways in which artists imagine and create.
With Tom Burtonwood, Ryan Buyssens, Sophie Kahn, LIA, Dan Collins, Mary Bates Neubauer, David Van Ness.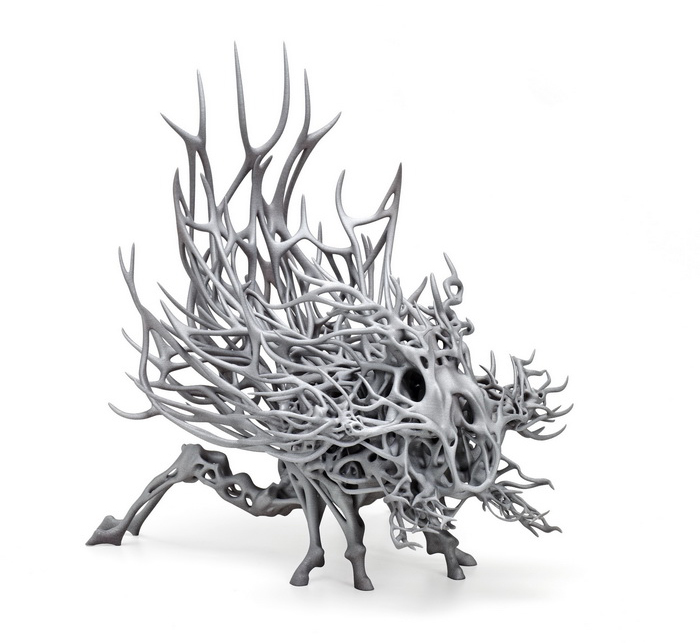 KOLEKNAT, 2010
Current Programme
Elements of Art and Science
Ars Electronica - Linz, AT
03/09/2015 - 03/03/2016


 
Kunstpark Soestdijk 2016
Paleis Soestdijk - Baarn, NL
19/02/2016 - 08/05/2016


 

GNI-RI mar2016
Musée Paul Valéry - Sète, FR
11/03/2016 - 22/05/2016

Man and Machine
De Warande - Turnhout, BE
18/03/2016 - 22/05/2016


 

Glassworks II
Muze'um L - Roeselare, BE
20/03/2016 - 19/06/2016

Upcoming Programme
GNI-RI apr2016
Oude Kerk - Vichte, BE
02/04/2016 - 24/04/2016

 

In love with beauty
Art Transfo - Zwevegem, BE
09/04/2016 - 17/04/2016


Mind 2 Machine 2 Material: Technology and Sculpture Today
Northern Arizona University Art Museum- Flagstaff, USA
19/04/2016 - 12/06/2016


 

10 leading contemporary Flemish Artists
Embassy of Belgium - Den Haag, NL
23/04/2016 - 27/11/2016


 

Commissioned artwork
Nuland, NL