next show:


Sat. Oct. 15, 6PM-9PM
with Bill McBirnie, flute Michael McLennan, bass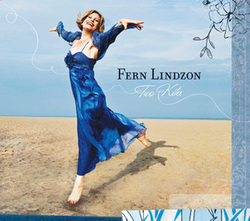 now available:
in Toronto at Indigo Manulife, L'Atelier Grigorian & HMV
Hold The Date!
On Saturday, December 17, Theresa Tova and I will be performing a holiday cabaret show at the Green Door Cabaret. We're cooking up some wonderful material!!
I hope you've all been well and have enjoyed the glorious summer we've had!
My summer was highlighted by an incredible week teaching and performing at KlezKanada followed by a fascinating week in Poland playing at the Singers Festival.
Two Kites
was recently "CD of the Week" on CKUA in Alberta and reached #1 in Victoria on CHRW. It continues to be
played on JAZZ FM, CBC and on jazz stations across Canada. Please request it!
And lastly, my klezmer/jazz score for Buster Keaton's comedy classic from 1924, Sherlock Jr., is now up on youtube.
This 45 minute silent film was #31 on the TIFF "Essential 100" films (between Star Wars and Rules of the Game!) I had four performances with my klezmer/jazz sextet at the TIFF Bell Lightbox. This perfomance was recorded live.
Thank you all for your support. Please stay in touch!
Have a wonderful and safe holiday weekend.
I love playing at Chalkers Pub! They have a fantastic grand piano, great sound, fabulous food and a beautiful ambiance. Please join Bill, Mike, Mark and me as we play joyful jazz.
I'll have copies of both of my CDs.
Saturday, October 15, 6PM-9PM
Fern Lindzon (piano and vocals)
Mark Segger (drums)
247 Marlee Ave (near Glencairn)
cover 10
reservations (416) 789-2531
S
aturday, December 17, 8PM