AshGPS: Firmware, Software Update Notification
for Ashtech, Magellan Professional, Thales Navigation
Monday 30 April 2012
New Releases: New PM100 / PM200 / MM100 Field Bracket
Ashtech Trade-In Days!
New PM100 / PM200 / MM100 Field Bracket
The bracket for attaching ProMark 100, ProMark 200 and MobileMapper 100's PN 802124:

PN 802124, MSRP $75.00
has been updated: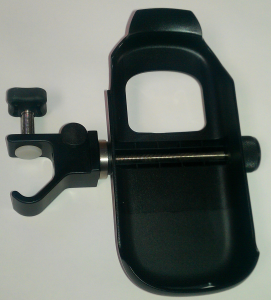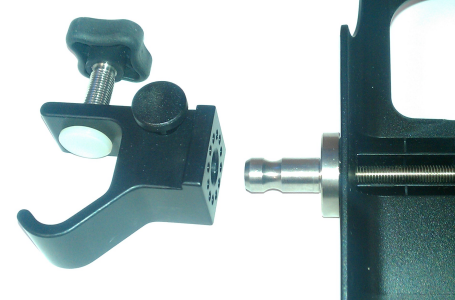 The new brackets work better, removing the bulky pole clamp and adding a quick disconnect. I prefer the plastic cradle to 'the Claw' brackets which can sometimes damage the receiver housing and screen if over tightened.
We still have a few of the less expensive ($75) brackets available. After they are gone only the new brackets will be available.
Ashtech, Magellan Professional, Thales
Trade-In Days 
Considering upgrading your legacy Ashtech/Magellan/Thales equipment?
There will never be a better time!
= $850!
Update your legacy ProMark 2, Locus and ProMark 3 receivers to the latest Ashtech GPS Technology.
Offer is good until June 28 2012, for sales in the United States only!
Call Mark or John at iGage (+1 801-412-0011),
If you have any Ashtech questions, don't hesitate to email them to me. I will do my best to get you an answer. 
Hopefully you will continue to find these notifications a valuable resource, however if this message has found you in error, you can use the link at the bottom of this message to get off the list (really, it does work.) 
There is a complete list of all of the past notifications [ here ]. If you know of anyone with Ashtech equipment who might benefit from these update notifications you can add them to this list with this link: [ Add or Delete a user ]. 
Good survey and mapping to you all! Mark Silver,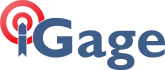 iGage Mapping Corporation, 1545 S 1100 E, Salt Lake City UTAH USA

www.igage.com
 ; +1 801-412-0011