A Message from the Executive Director
Happy New Year!   We are looking forward to an exciting year.  We will be expanding our current events and hoping to create new ones with your help.  Follow our Newsletter to stay involved with MCC.
Tree Lighting and Santa's Cottage

This was the first year the tree lighting ceremony was held in front of the Village Hall.  Attendance was fabulous.  Don't forget to come back next year.  This year, cold weather did not prevent parents from bringing their kids to see Santa.  As usual hot cocoa was donated by Starbuck's - Mundelein, AREA General Store, and Hansa Coffee Roasters -Libertyville.  The cookies were from MCC's funds.  Just like last year, sponsors contributed excellent gifts for Santa's gift bags.  We are planning to have train rides for the kids again next Christmas.  It was a great ride for all the little ones.  Most important to us was the total support by the Village, Public Works and Police Department.  Thank you again so much.
2019 MCC Events Taking Shape
Planning for MCC's 2019 season is underway, and has been for some time.  Even if an event has been held annually for years, organizing its next iteration requires hundreds of man-hours that must begin nearly a year in advance.  
The first event on the 2019 MCC schedule is
Park-on-Park Cruise Night
May 8th.  (Cruise Nights are held the 2
nd
Wednesday of the month May –September. See 
www.parkonpark.com
for more information).  MCC Board Member Tony Christe and his father, Pete Christie, are the committee chairs for this event.  They are currently soliciting sponsorships, preparing the Village permit, and developing advertising materials.  With good weather these events attract up to 400 cars and 1,000 spectators.
MCC's signature event of the year is the Mundelein Craft Beer Festival, which will be held Saturday, June 8th.  Beerfest is led by a team comprised of Tighthead Brewery owner Bruce Dir, Taproom Manager Mark Yarbrough, representatives from the Village of Mundelein and the MCC Board.  Each year the team strives to make changes that make this event a great experience for everyone.  Planning for the 2019 Festival began shortly after the 2018 event.
Perhaps the most intensive MCC event to organize each year is the Farmers Market.  Due to the length of the market season (18 dates between June 14th and September 27th) and the competition for high quality vendors, planning for this event, which is led by MCC Board Member Gary Gunther, is strenuous.  Adding to Gary's job this year is a change of venue for the market, from the Santa Maria parking lot back to downtown, on Park Street between Rt. 45 and Seymour Street. 
Planning for our other events include: 
Bike Rodeo
, June 9
th
, a cooperative event with Ray's Bike and Mower, 612 E. Hawley Street;
Mundelein Arts Festival
September 7
th
and 8
th
, a cooperative event with the Mundelein Park District.  All these events require lots of volunteers and benefactors.  Please join us by contacting MCC Director, Terry Skriba at
mundeleincc@tds.com
.

Mundelein Community Calendar Debutes February 1st
For several months, MCC has been leading a collaboration between Village of Mundelein; the Fremont and Cook Library Districts; and the Mundelein Park District to create an electronic community calendar of public events.  The calendar utilizes
Google Calendar
software and will be operated as a self-posted, unified schedule of events.  Each organization designates a staff member to update its own calendar.  Then, the individual calendars are merged through Google to create a unified calendar of what is going on in the community.  A Village staff member serves as the calendar administrator.  Each event is posted by date, with a link to additional information and graphics.  The intent of the project is to improve communication, reduce scheduling conflicts, promote educational, artistic and cultural events, and foster good community relations.  Public events that are sponsored by other organizations may be posted at the discretion of the Calendar Administrator.  The calendar will be available on the Village of Mundelein webpage (
www.mundelein.org
) starting February 1
st
.
Around Town (Community News)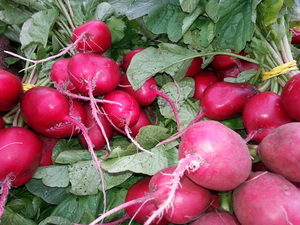 At this time, the Farmers Market is on the 2019 schedule, but its future is uncertain. "Opening day will be June 14th, if we get the right mix of vendors before the March 15th entry deadline" reported Market Manager, Gary Gunther.  "Unfortunately, if we don't get the vendors we need, the Market may have to be cancelled."
The plan is to move Market Day back to Fridays in 2019.  The Tuesday experiment of 2018 was not popular.  The Santa Maria location on Rt. 45 had mixed success, but in the final analysis, vendors and customers alike agreed that the market has a better "feel" the downtown.  In response, the market is moving to Park Street between Rt. 45 and Seymour Ave.  Convenient parking will be available in the adjacent public parking lot.   Mr. Gunther, explained that the goal is "to simplify the market set-up and focus on presenting high-quality vendors."  The Village and area merchants are on-board with the plan.  "The hope," adds Mr. Gunther, "is that the market and the nearby restaurants and retail businesses will benefit one another."
"The big challenge facing the market", he explains, "is finding produce and fruit vendors to anchor the market.  We have good meat, bread, cheese, and artisan vendors, but produce and fruit vendors which are critical for a successful market, are harder to find. Hopefully, we will get the vendors we need and the market will move forward".  As an incentive MCC will provide the first two such vendors free rent for the year. If anyone has a contact, or knows a fruit or produce vendor that might be interested, please contact Terry Skriba,
mundeleincc@tds.com
.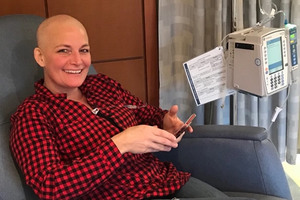 A member of our MCC family is in need.  Jenny is fighting stage 4 breast cancer.  Her husband Tony Christie, and father-in-law Pete Christie, have been the force behind Park-on-Park cruise nights for nearly 20 years.  The family has set up a GoFundMe campaign to help Jen during this difficult time.  They describe Jenny as "a vibrant, loving, caring wife, sister, daughter and mother with a beautiful daughter in her freshman year of college as well as an awesome son who is a high school sophomore.  To try to describe such a beautiful person", they add, "would fall short of who she is."  In lieu of donations, they ask for prayers of support for Jen and the family.
| | |
| --- | --- |
| 2/6 | Annual Awards Banquet, Dover Straits Restaurant, 6 – 9 pm |
| 2/20 | MCC Board Meeting, Village Hall, 8:30 am |
| 4/3 | Quarterly Networking Meeting, Village Hall, 8 – 9 am |
| 4/17 | Spring Luncheon, Speaker and Location TBD |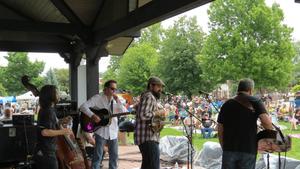 The summer concerts which take place at the gazebo in Kracklauer Park on Sundays, from May 26th through August 18th are paid for by the Village of Mundelein. 
However, MCC assists with the musical selection and event promotion.  With that in mind, we are pleased to announce the following concerts for the 2019 season:
| | |
| --- | --- |
| May 26th – MHS Jazz Band, Big Band Jazz                                 | July 14th – Buffalo Grove Symphonic Band           |
| June 2nd – Anderlik, Otto and Church, Folk | July 21st – Rhythm Rockets, Swing Jazz |
| June 9th – Ethan Bell Band, Modern Country | July 28th – Midnight Rider, Allman Bros. Tribute |
| June 16th – Heartache Tonight, Eagles Tribute | August 4th – Desperate Bastards, Americana |
| June 23rd – Mr. Myers, Caribbean Rock  | August 11th – Bellwether Blues, Blues/Rock |
| June 30th – Guitarra Azul, Latin | August 18th – Thunder and Rain, Bluegrass |
| July 7th – No Concert, Mundelein Days | |
Opportunities for Volunteers and Board Members
If you would like to support any of MCC's events in 2019 as a volunteer or benefactor, please contact Terry Skriba at mundeleincc@tds.com .  Volunteers to work at the events are always needed.  Participation is fun and rewarding.  We are also looking for candidates to serve on the MCC Board and join in organizing events that foster community pride and promote an active, vibrant community for the future.  To learn more about MCC visit our website www.mundeleincommunityconnection.org or feel free to come to our next Board Meeting, February 20th at 8:30 am at the Village Hall.