ANNE MILES RIP
TRIBUTES PAID TO ABBEY FOUNDER
INDUSTRY EXECUTIVES PRAISE ABBEY'S INNOVATIONS
SKYWALKER DRIVES EST TO SECOND BIGGEST WEEK EVER…
…AS INTEREST IN HOME ENT GROWS
PROMO ACTIVITY KEEPS HMV BUSY…
…AS MORE NEW EDITIONS LAND…
…RETAILER "CAN'T WAIT" FOR STORES TO OPEN AGAIN
WRESTLEMANIA HITS NEW HIGHS
HORSES TO GALLOP ON DIGITAL
MUBI AIMS FOR CHILE RECEPTION TO EMA
LES MIS RAISES CHARITY CASH
AT THE MOVIES
TRAILERS OF THE WEEK
---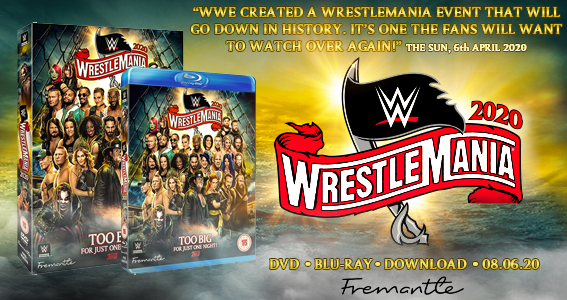 ---
If you can't read this newsletter or see the ads, please click here.
It is with great sadness that we announce the passing of Abbey founder Anne Miles, who died this week after a short illness. Alongside her husband Ian, she jointly founded Abbey Home Entertainment more than 30 years ago, helping the company become a mainstay of the home entertainment business and the children's sector for decades to come. She'd started out in Morecambe and after a stint on the local newspaper, went on to run a fashion boutique before going on to work for Mecca as publicity director, where she met Ian Miles whilst working on Miss World. The two launched Multiple Sounds Distribution, selling off excess music stock, before launching the Warwick Records label, which specialised in compilations with its own imprints for Boots and Woolworths. Abbey and its associated labels innovated in terms of packaging and content, working with a raft of some of the most successful children's brands, taking in everyone from Ninja Turtles to My Little Pony, Transformers to Paddington, Peter Rabbit to Horrid Henry and beyond. Anne Miles worked tirelessly on charity initiatives over the years, taking in fundraising releases and more, as well as passionately advocating for homegrown children's brands alongside US franchises. Abbey had recently announced plans to close the label following Ian Miles' passing in 2018 and Anne's recent ill-health. She leaves a daughter Francesca, son-in-law Patrick and grandchildren Sam and Livvie along with her extended family in Morecambe and work family at Abbey, who will all miss her dearly. A thanksgiving memorial service will be planned at some stage in the future in London.
Tributes came in from friends and family and colleagues past and present across the industry. We haven't got room for them all here, they will be on our website shortly. Daughter Francesca O'Keeffe said: "Anne was my guiding light, my mother, for a time my boss and my greatest friend. Always in my corner, but with the ability to set me straight at the drop of a hat. To say I will miss her is an understatement. Kind, beautiful, clever, hard working and generous. If she was your friend you, in my view, had hit the jackpot. The light in my world and indeed of her whole family's world has dimmed." Former Abbey colleagues lined up, with coo Dan Harriss saying: "Anne was a truly unique and inspiring lady and it has been a privilege to work with her and be a close friend for the last eight years and it is with a very heavy heart to say goodbye. Passionate, energetic, humourous, challenging, glamourous and wonderful company, she was truly one in a million." Former Abbey sales and acquisitions director Emma Evans said: "

I am heartbroken to lose our beloved Anne, she was such an extraordinary lady who led a remarkable life and she was without doubt one of the most kindest individuals I have ever had the privilege to love and to know. Anne and Ian have been my two guiding lights over the last 20 years and I have been blessed to work for them and to become part of the Abbey Family. Anne's boundless energy, drive and passion was infectious and inspiring and she will always own a special place in my heart that will be hers alone."
Further comment came from around the industry. BASE chief executive Liz Bales said: "Anne Miles was and will always be remembered as one of the giants of the video industry, her passion and presence has been the inspiration for many and the news of her passing this week is simply devastating. With a wonderful combination of warmth, grace and dedication to the category, Anne has been a constant driver and true friend of BASE and the wider video category for many decades and I know I speak for the team, BASE Council and colleagues and friends everywhere when I say that her absence in the future will be keenly felt. A pioneering figure alongside her late husband, Ian, Anne was incredibly passionate not only about entertaining generations of children, but also about supporting those in need, with Abbey Home Media's continued dedication to charitable causes setting the benchmark we should all aspire to. That is true now more than ever in the face of the challenging times we're all experiencing. It has been an honour to consider Anne a friend as well as a colleague and my thoughts are with her family as they prepare to say farewell in the incredibly difficult circumstances caused by the response to the ongoing pandemic. Thoughts are also with Emma, Dan and the entire team at Abbey who worked alongside Anne and Ian for many years. A true family business in its approach as much as its structure, the legacy of Abbey Home Media will be remembered with heartfelt warmth and admiration for many years to come."
And around the industry there were more. Universal home entertainment supremo Eddie Cunningham, now based in LA, said: "I was very sad to hear the news of Anne's passing, and so soon after the loss of her devoted husband Ian. Both industry icons. I first met Ian and Anne a little over 30 years ago when I was a young and very inexperienced Buyer for the Music Dept. at Woolworths, having just come out of the retail side. Ian and Anne, always inseparable, owned and ran the distributor Multiple Sounds. They had a huge business in music distribution and children's content. They were starting to get into a completely new business that might catch on – the very beginning of video distribution! They were always great partners. Smart, innovative, thoughtful, engaging, loyal, funny, and I learned a lot from them. Ian was the smart business man-about-town and Anne had great instincts on content, particularly for children. Anne was a great leader for Abbey Home Entertainment, a devoted mother, grandmother, charity-worker and just an all round good person. She will be sadly missed by so many. My sincere condolences to Anne's daughter Francesca, her grandchildren and the wider family." Another long-standing Universal executive Johnny Fewings added: "

I knew Anne for 30 years, she was a work colleague (Abbey/Polygram) , an industry colleague (BVA) and a friend. She had so many qualities I admire; hard work, common sense, loyalty, compassion and a sense of humour to name just a few. I'm grateful for all the time I spent with her and will miss her."

Spirit Entertainment's Rob Callow said: "The home entertainment industry lost a true inspiration and a genuine one of kind friend, mentor and all round amazing caring sharing incredible lady this week when the wonderful Anne sadly passed away. Her passion for the children's genre and her absolute belief in how the power of entertainment could support and educate young minds was an inspiration to us all. Anne was always leading the charge when it came to helping others as was ably demonstrated by her numerous Charity initiatives which were bought to fruition by her 'other family' the wonderful Abbey team." Another industry stalwart, Dazzler's Paul Holland, said: "When I was conscripted into this industry, waiting for me at MSD, was Anne Miles. On the video front I was one of her first two employees in 1986 and looking back its clear how much freedom I was given to learn and develop my skills in this new industry. Anne was always the 'Queen of Kids Video'. From animated Transformers, Ninja Turtles or Action Force through to the more gentle Spot The Dog, Super Ted and Beatrix Potter. She also loved working for charities and passionately worked to create great compilations, to support the work of the NSPCC and others. The licensors rightly trusted Anne to get her teams to do the very best for the product and as the market changed, Abbey's position as the go to label for kids product remained for 44 years." More tributes in full on our website shortly, to contribute, email Tim Murray at the usual address…
---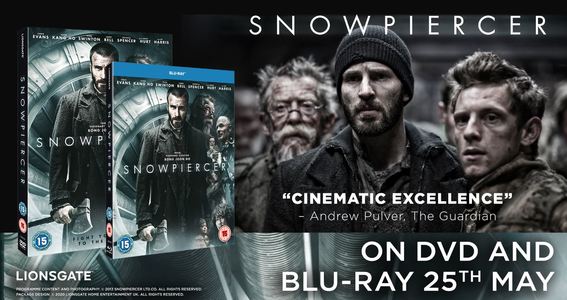 ---
Meanwhile, what of the industry during the current ongoing Coronavirus issues? Well, it's been another great week for digital, with the second biggest ever recorded EST total, buoyed by the latest Star Wars outing. Giving an update on the industry's current standing, BASE chief executive Liz Bales told The Raygun: "With households up and down the country abiding by the limitations placed on them by the ongoing lockdown, digital entertainment continues to come into its own, providing distraction and light relief in equal measure. As a category, there are of course significant challenges caused by the pandemic but it's also important to take a moment and celebrate success where it is found – the fact that last week saw more than 850,000 EST transactions, the second largest week on record, is surely one of those moments. Much of that success was of course driven by Star Wars: The Rise of Skywalker, which also performed well on disc, but across the board new release content performed powerfully, with 500,000 transactions on new digital content. Along with members, a priority in the coming weeks will be to consider how we capitalise on these numbers."
Interest in home entertainment in its different forms continues, with BASE continuing to fly the flag for home entertainment across the media, pushing the Official Film Chart to assorted outlets. Chief executive Liz Bales said: "The BASE team is also continuing to drive the conversation around the wealth of home entertainment options available to safely access from home, with the Official Film Chart continuing to engage with a broader selection of media outlets; this week saw an in-depth Chart analysis in a range of key, high circulation regional papers like the Manchester Evening News, as well as a ten minute segment on Kermode & Mayo's Film Review on BBC Radio 5 Live on Friday April 10. Further, the BASE Quarterly Trailer continues to provide an additional way of engaging with consumers and retailers with forthcoming new release content, while new FindAnyFilm Ambassadors and Member-Curated Collections are providing a huge range of options to inspire purchase for self-isolated movie nights in and delivering greater numbers to

FindAnyFIlm.com

, a key strategic win in a time when we fully expect piracy to present a fresh challenge."
Confirmation from the Official Film Chart that the latest Star Wars tale, The Rise Of Skywalker, has usurped Jumanji: The Next Level in the charts, with more than 180,000 downloads ahead of its physical release according to this week's announcement. Also new in the top 10 are Paramount's Blue Story (see below) and the same distributor's Playing With Fire. Comment on Skywalker's success came from Adrian Zak, senior manager for Virgin Media Store and Virgin Movies, who said: "Star Wars: The Rise of Skywalker has had one of the best Week 1 performances we've seen so far on Store. It's definitely not on the Dark Side."
One of the real success stories of the lockdown came from the homegrown hit Blue Story, which has stormed into the Official Film Charts at number five this week, nestling in among much bigger budget, CGI-friendly blockbusters. This gritty Britflick had already surprised many on its theatrical release, stirring up controversy and opprobrium among nervous journalists along the way, before its barnstorming digital performance from Paramount (it was released on DVD this week via Universal). Director Rapman, aka Andrew Onwubolu, has been on social channels pushing the release to his 30,000 plus followers. After the chart placing was announced, he said: "Blue Story came in at number five in the [Official Film Chart]. Thank you to everyone who brought it to watch at home." On its physical release, he added: "Blue Story DVDs have sold out on Amazon and hmv on first day of release. Big up everyone who brought their copy and everyone who brought it online." As star Michael Ward noted: "I don't think people realise how big this is. What a blessing to be a part of this."
---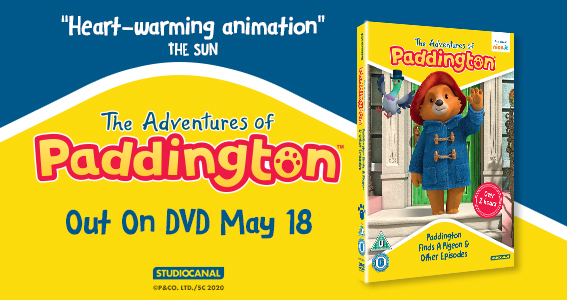 ---
Arrow Video has, like many independent labels, developed its own B2C website enabling it to sell direct to customers and it ran a sale over Easter, with great success too. For the company saw 80 per cent growth year-on-year for its own sale, adding a further revenue stream that has been, as the label said, "invaluable". Commenting on the initiative, sales nad marketing chief Mike Hewitt said: "This Easter, our first major B2C website promotion at

www.arrowfilms.com

with our new distribution partner since moving from Sony in January has been an incredible success. Featuring over 550 product lines across our own brands, plus titles from Third Window and Second Run, the promotion has been our biggest ever to date, showing an incredible growth of 80 per cent on our Easter sale from last year.

Supported by heavy promotion through our own Social Media channels and newsletter databases, the Arrow Sale got off to a roaring start on Wednesday April 8. The Sale was also supported with a widespread self-serve media banner campaign, allowing us full control of targeting, which also gave us huge uplift in new members and newsletter subscribers during the Sale's 15-day run. Taking full control of our distribution systems in this busy sale period has also been invaluable. Being able to fully manage both our stock levels and the full invoicing process has incredibly improved on our efficiencies, and despite slight delays in dispatches due to the current social distancing restrictions, we have been able to fully manage our customer flow very effectively. It's incredibly positive to see our customers support and trust in us at these times, and to also see strong growth in new customers, both to our brands and the website and we will continue to grow and develop the site further in 2020. Physical media is still very much alive, even in these challenging times."
Sticking with Arrow and its Arrow Video imprint, the label was all over social media on Friday with its latest product announcement, this time taking in July releases. And here's Mike Hewitt again to talk us through the month's releases. He said: "And there's been no rest at Arrow this last few weeks as we continue at a furious pace with

today

's announcement of our full Arrow Video line-up for July. Joining the previously announced and gargantuan Gamera Collection Set (released on July 27), we have added a fantastic selection of cult gems releasing this Summer - from Mike Hodges" fantastic 1989 supernatural chiller Black Rainbow through to the very latest and best in Sth Korean cinema with the infectiously hilarious zombie comedy, Zombie For Sale. Fans of Japanese exploitation will not feel left out as we release Teruo Ishii's Inferno of Torture (to sit alongside our previous releases of his Orgies of Edo and Horrors of the Malformed Men), whilst action fans will no doubt be happy with Bloodstone from 1988, featuring Tamil megastar Rajinikanth in his first language role. A fantastic Summer slate awaits of the very coolest and cultiest releases from Arrow Video."
Good to see hmv keeping itself busy, offering up lots of online deals and promotional activity even though its stores are still shuttered during the lockdown. Among the deals and goodies we've been informed about this week via its customer mailouts are two for £12 deals on Blu-ray and a wealth of value offers on Blu-ray (House of Hitchcock reduced by £30 to £79.99, The Mummy Complete Legacy Collection almost half price at £12.99) and DVD (Laurel and Hardy feature film collection for a mere £15.99) as well as a BBC Comedy offering. For the latter, it said: "Tonight we see the BBC hosting the

BBC Big Night In

which features oodles of great British comedy. We thought it would be unfair to only be allowed one night of great British comedy and so that's why we've got some great Comedy box sets on offer. This way, you can have a full week of comedy, a full month or at least until we're all out of this lockdown!" smartly capitalising on activity elsewhere. There's also further promotions and a great competition for the forthcoming eOne via Universal release of 1917.
Also from hmv, and another great innovation following its First Edition range of value-added packages with big new feature film releases (Knives Out being among the latest), is the Cine Edition. The second release under the banner is Jaws, due on June 1. The classic Spielberg blockbuster is released in the best possible version (4k Ultra HD) as well as standard Blu-ray, complete with extras, housed in a lenticular slipcase alongside four art cards and a booklet with "

behind the scenes stories and images from the archive

". As the retailer noted: "

Introducing the hmv Cine Edition range, where the best movies are given the best possible treatment. Strictly limited, each Cine Edition release comes in special packaging with added bonus content exclusive to these versions." The retailer's John Delany added: "

Cine Editions create a special, collectible and exclusive limited edition of the best new to 4K catalogue releases for our collector customers. It's another cross studio collection, only possible through close collaboration with our studio partners."
Further comment on the retailer's activity came from HMV marketing chief Patrizia Leighton who told The Raygun: "We have been thrilled with the level of loyalty, support and encouragement from our hmv community across our channels who are shopping with us online whilst our retail stores are closed. We will be continuing to provide our community with daily inspiration through our emails and our central social channels. Thanks to the continued support from our supplier partners, even more incredible hmv exclusive First Edition, Cine Edition and Premium Collection releases will be announced over the coming weeks - keep watching the channels and opening your emails for more news! To help keep our community inspired we are adding new offers regularly to the site and some new product ranges too with some of our favourite music and film books launching this week. Looking ahead we can't wait for our stores to be able to open again as soon as it is safe to do so but in the meantime we are working hard to continue to provide our community with the very best entertainment offering through our online store."
---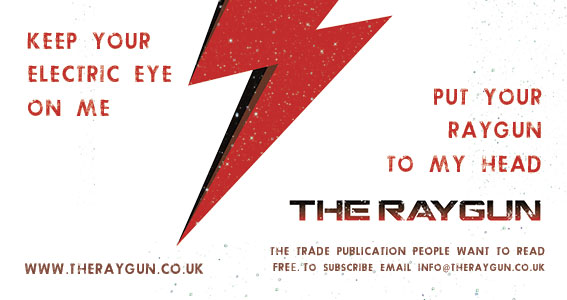 ---
The WWE has been in the headlines since the lockdown, with the wrestling organisation one of the few activities of its ilk continuing throughout the stay-at-home period, albeit without audiences. It's continuing weekly shows as we speak, but the highlight has been its huge Wrestlemania event. The night is the biggest in the WWE calendar in a normal year, and this year the organisation made up for the lack of audiences by holding Wrestlemania over two nights behind closed doors, billing it as "too big for just one night". And that expanded event will be making its way to three-disc DVD and two-disc Blu-ray on June 8 courtesy of Fremantle. What's more, the fact that Florida authorities have allowed the WWE to continue behind closed doors, means Fremantle is guaranteed a flow of releases through Q2 and Q3. Commenting on Wrestlemania, Fremantle's Ken Law said: "Despite lockdown, WWE is still producing exciting and creative programming and they pulled off something remarkable with WrestleMania 36 that will live long in the memory. There may not have been a stadium full of 80,000 fans live in Tampa Bay, Florida but they put on an incredible show over two nights and pre-filmed, to Hollywood standard, some feature inserts with two of their biggest Superstars, John Cena and the Undertaker, that fans will be talking about for years to come. To top it all off, Drew McIntyre became the first ever British Superstar to win the WWE Championship during the show's Main Event. This was a huge deal for UK fans, so much so the story made the BBC home page the very next morning and will ensure UK fans will want to own this unique piece of wrestling history."
One of the films unjustly lost amid the initial burst of lockdown fever and Coronavirus craziness was Altitude's Calm With Horses and now, after careful consideration and to not waste the campaign which had placed this as a must-see movie, the title is landing on digital formats on Monday April 27 ahead of a physical release further down the line (date still to be confirmed). Commenting on the film, Altitude's home entertainment expert Adam Eldrett said: "We are incredibly excited to be bringing Calm With Horses to all digital platforms from April 27, it was a film cut off in its prime theatrically much to the dissapointment of Altitude, the filmmakers and all of its cast and crew. By giving them a film on what is now essentially a six week window from theatrical, we have been respectful to our theatrical partners and now have an opportunity to bring one of the best reviewed films of the year so far to Home Entertainment. We have an exciting launch plan with plenty of online media kicking in from Monday along with a Q&A live on the Curzon Home Cinema Channels, everyone has got right behind the release. At this time it's only available on Digital but gives us a huge opportunity to bring a film of supreme quality to an audience craving new content."
Next Friday, May 1, sees MUBI pulling out all the stops for a virtual premiere of the latest from noted Chilean director Pablo Larrain, Ema. But it won't just be premiering the film on its curated subscription vod service – its making the film free to anyone for 24 hours. Commenting on the initiative, Efe Cakarel, Founder and CEO of MUBI said: "Pablo is renowned for his distinct and visionary work and we can't wait to make this extraordinary film available to as many people as possible. This is the first time we've previewed a film exclusively on MUBI for free and we are honoured to be working with someone as inspiring as Pablo, and show a film as mesmerising as EMA."
Plaudits to Universal and its UPHE Content Group, which has teamed with theatre impresario Cameron Mackintosh to raise cash for charity. The release this week of Les Miserables The Staged Concert, available as a digital download for £9.99 from April 20, will raise funds for performers, musicians and the NHS. For every copy downloaded, The Mackintosh will donate £5 to be shared among the charity Acting for Others, the Musicians Union Coronavirus Hardship Fund and Captain Tom Moore's Walk for the NHS fund. Consumers can also donate, while Mackintosh kicked things off by chipping in £100,000 for starters. He said: "I am delighted that UPHE Content Group is releasing Les Misérables -The Staged Concert as a digital download at this time of crisis as it also allows my Foundation to help raise much needed funds for particular charities that are under such pressure at the moment. Alongside the concert we will also be releasing a specially created mini documentary "Bringing it Home" which includes footage of the stars at their homes talking about their experiences both of live theatre and the show plus never seen before backstage footage that wonderfully captures the humour, camaraderie and thrill of performing to live audiences in these hauntingly beautiful and exciting historic buildings. In these extraordinary times we hope that fans and everyone who loves the theatre will be reminded of how special a theatrical experience can be, going to the very heart of our British culture, which make our nation so special and unique. I am exceptionally proud of everyone involved in the making of the Concert and very much hope my Foundation will be able to help a raise a considerable amount of money for these deserving charities."
---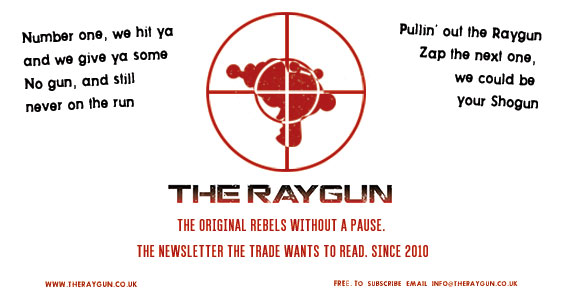 ---
It's back. Parks And Recreation, one of the finest sitcoms of the modern era, and one that brought a whole bunch of US comics from the Saturday Night Live school to wider attention (certainly in the UK) is returning for a lockdown special. The gang, headed up by Amy Poehler, are to return in a half-hour special due to air on Thursday April 30 in the US, raising funds for US charity Feeding America. The whole team are in line to return for the special, penned by creator Michael Schur. No news yet on whether or not it will return to UK screens…
Whitney Houston has already been the subject of a glut of feature film documentaries and other associated (and sometimes more tawdry) TV programmes and clip shows and now the tragic life of the singer is set to feature on the big screen again. Seems as if a feature film is in the works, fictionalising the life of the chanteuse. The Houston estate is involved in the untitled project, as is producer Anthony McCarten, one of the team behind Bohemian Rhapsody, and director Stella Meghie as well as Clive Davis, boss of the Arista label and sometime mentor to Houston before her life spiralled out of control…
The uncertain future we're all facing may not be entirely reminiscent of The Hunger Games, but the timing for the return of a dystopian world where normal rules don't apply and savagery is at the heart of the ruling class couldn't have been better. And thus, The Hunger Games is set to make a return, with further news emerging this week about the prequel to the hugely successful YA film and book franchise. Suzanne Collins is working on the script alongside the book itself, the latter due to land next month. And the film of the prequel, The Ballad Of Songbirds And Snakes, is on the way, with Lionsgate behind the wheel once more. Francis Lawrence, who helmed three of the series, will return as director…
Seriously, the quietest week for trailers ever, as everyone appears to be keeping their powder dry…
You're on The Raygun newsletter mailing list, which has been running for eight years, because you requested it, have been recommended to us or sent us emails. You can unsubscribe at any time, if you're daft, using the link elsewhere or by emailing as below. But of course, you don't want to do that, do you? We don't share your information with anyone else, we don't like cookies and we're the good guys. We care because you do…
To subscribe to The Raygun newsletter, please email
info@theraygun.co.uk
with subscribe in the subject matter
To unsubscribe, email

info@theraygun.co.uk

with unsubscribe in the subject
For editorial or advertising queries, contact

tim@theraygun.co.uk