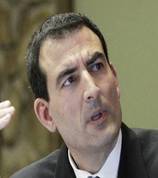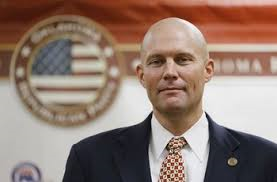 Are you talking about Shadid or GOP Chairman Dave Weston?
The Oklahoma State Republican Party sent out an
unsigned email
this week linking to a Fox 25 story on Ed Shadid, the Oklahoma City Councilman that is running for mayor. The news story covers released court documents showing a seamy background and a bitter divorce between Shadid and his ex-wife.
The fact that old Dave Weston didn't sign the email as the Chairman of the GOP here in the state is telling; perhaps he has realized that his own credibility is so low that it takes away from the hit piece on Shadid. Yes there is no surprises there about Shadid; he is a liberal and not someone that I would like to know personally but he at least is consistent about what he is and not a hypocrite like GOP Chairman Dave Weston.
But you see the Oklahoman driving the story by petitioning the court to release the divorce papers, still doing the dirty work for the Oklahoma City Chamber of Commerce and the State Chamber. Remember it wasn't but a few years back when one of their editors was forced to resign after he blatantly used the newspaper to coerce legislators. That is what newspapers have always done, that or sell worthless land alongside new railroad right of way during the expansion of our country.
We wrote about Oklahoma GOP Chairman Dave Weston speaking at a GOP function earlier this year and demanding obedience from the GOP activists and support for candidates even if they refused to follow the state party platform. He has spewed the same filth all over the state at county GOP meetings but the remarks reported in that story came from a November appearance at the Wagoner County GOP and from a Cherokee County GOP meeting. If anyone is unfit to lead it is GOP Chairman Dave Weston for refusing to enforce the rules of the GOP and enforce the party platform.
Shadid is not a conservative; he is a liberal. But if we can't get a conservative elected we would be better off electing a liberal as Mayor of Oklahoma City so that some tension is kept between the good old boys running things. That means gridlock and it means that they are constantly fighting each other instead of cooperating and stealing the taxpayers' blind.
But the real story was GOP Chairman Dave Weston figuring out that he can no longer sign emails that attack other politician's credibility or reputation. Alinsky's Rules for Radicals taught the importance of forcing the other side to obey their own rules, it is a powerful tactic. Exposing GOP Chairman Dave Weston for the traitor that he is to conservatives will eventually build up enough cognitive dissonance in the GOP ranks that they eventually rebel against Chairman Dave Weston's tyrannical tactics.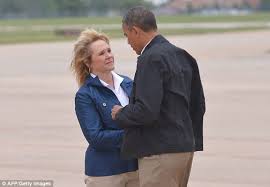 The Old Battle-ax Is At It Again
Or As Some Call Her, Obama's Sidekick
The President Of Oklahoma signed an executive order banning the use of electronic cigarettes on public property. In this article it states that her order will be effective January 1, 2014 and prohibit the use of e-cigarettes on state owned and leased lands. Last time we checked taxpayers own this land. Are we are simply the pawns used to pay for what government wants with little regard as to how taxpayers use it?
The OVAL (Oklahoma Vapor Advocacy League) president, Sean Gore states, "by equating these products with deadly cigarettes, removed motivation for smokers to switch. In doing so she is using the powers of her office to protect the profits of big tobacco in Oklahoma."
Some consider this an abuse of power, what say you? Sort of reminds you of another President who doesn't know how to lead and instead plays out the dictator role. Fallin stated on Dec. 23rd, "E-cigarettes release vapor that contains chemicals that can impact employees and visitors." One of the definitions of impact is to move feelings, influence thinking. Is Fallin trying to push her will on others by impacting them? This is what happens when butt-heads have too much power and use their political position to force people to do what is a perceived better outcome for their own good.

This type of belief ventures a little too close to the liberal leaning philosophy.
Fallin goes on to say, "Additionally, many electronic cigarettes look like traditional cigarettes and emit a vapor that looks like smoke. This creates confusion for employees and visitors and presents enforcement challenges for state agencies." This appears to be the utmost of a politically correct society in which Governor Fallin is nudging all Oklahomans toward. The fact is it isn't smoke and what in her belief system makes it bad to see something that looks like smoke? Why is our governor trying to protect citizens from confusion? If this were the real reason she would have stepped down as governor. It is more confusing that she carries a conservative title and follows in the footsteps of the other president by enacting executive orders. She has no regard for the folks that put her in office. Why does she think it's her job to control people other than her own gain in power? Has she placed herself so far above regular citizens and truly believes she is the other messiah? This type of regulation is no different than legislatures regulating what kind of food we get to eat.
Fallin encourages anyone who smokes cigarettes or uses e-cigarettes to make quitting your New Year's resolution. She said, "we have resources at your disposal to help you quit." One hole we can poke in this statement is there are patches, gum and prescriptions used to make quitting cigarettes easier. E-cigarettes are very new and no one knows exactly how bad they are if they even fall under that "bad" category. Is there really support to get people off of e-cigarettes? Folks take it upon themselves to use e-cigarettes to stop smoking tobacco. There is so much more to this than Fallin's bleeding heart wanting to save everyone from themselves.
If you follow the money trail it leads to why the government of Oklahoma is so against e-cigarettes. There are millions of dollars to incentivize the ordinances placed upon citizens. The Oklahoma Council of Public Affairs (OCPA) believes that the Tobacco Settlement Endowment Trust (TSET) and the health department are "putting out false information and refusing to provide citizens with information on research that disagrees with their biased view."
The bottom line is there is too much intrusion from government. Governor Fallin adopts the philosophy that her way is the only way expecting taxpayers to follow along with her grandiose plans. There is little wonder as to why she has plans to join the beltway bunch. She fits right in. When things like this happen we are again pushed down and our freedom is picked at little by little until there is none left. Our governor is nothing more than a common conservative whore willing to sell out the principles that belong to her party and the people in Oklahoma. Money and power have brought out her true blue color.
This story gives the oral fixators a place to go and sound off. Folks are mad and evidentially so are some of our elected representatives. If you want to participate in the "Civil Disobedience" at the state Capitol it starts at 1:00pm on New Year's Day on the south steps. You don't have to be a smoker or an e-cigarette toker. You can be sick and tired of being sick and tired of what your governor is doing to strip freedom via more government control over your everyday life.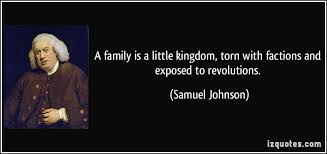 More on Mary Fallin's Released Emails
Last week we went over the paucity of mentions of Charlie Meadows and OCPAC in the released governor's office emails.

Meadows's newsletter was mentioned twice by former Senator Glen Coffee, mentioned once because of his flip flop on supporting the Obama Care/Fallin Care Health Insurance Exchanges, and Charlie had emailed Fallin via her contact form on one occasion.
Ocpac was mentioned only once in an email requesting an interview with the governor for a visiting expert on Health Insurance Exchanges and only then as a place where someone from the governor's office might hear the expert speak. Bottom line was that Charlie Meadows and OCPAC had absolutely nothing to do with defeating the Health Insurance Exchanges. By far the most impact he had was when Fallin's Chief of Staff discussed his reversal or flip flop on the exchanges after Charlie took a lot of heat from fellow activists.
In politics like in war you should ignore what isn't a threat and concentrate your attacks on potential enemies that can hurt you. In Charlie's case not only was he and OCPAC not a threat to the passage of Obama Care/Fallin Care, they were also useful idiots in distracting and misleading grassroots activists, and Charlie was also constantly attacking the Sooner Tea Party. Any wonder why he is left alone by the enemies of liberty?
So with Charlie and OCPAC out of the way, we kept digging inside the 50,000 emails and found out what groups were truly relevant to the defeat of Obama Care in Oklahoma.
OCPA, Oklahoma Council on Public Affairs was second place in the number of mentions in the released mails, after the Sooner Tea Party. However they had direct access including meetings and multiple emails back and forth. OCPA initially followed the Heritage Foundation in recommending the Health Insurance Exchanges and it looks like the OCPA leader himself was a supporter by reading the emails below. Eventually it appears that OCPA donors and board members beat some sense into him. OCPAC were on record saying that if the exchanges reduced consumer choice they would bail out. Read the emails below:
From: MG(R) Lee Baxter
To: Glenn Coffee
Cc: Denise Northrup; Baxter MG Lee
Subject: Fwd: Talk with Gov ref healthcare funding
Date: Wednesday, April 06, 2011 4:38:50 AM
Glenn, please let me know if you would like to discuss...feel the current position is a
very slippery slope and some huge Fallin supporters are teetering over this issue. I
am not in that number, but the dialog over this is very strong and has raised the
hackles of large OCPA donors to a level I have not see in the last 8 years as a Board
member there. Want to help if I can....Lee
MG(R) Lee Baxter
Begin forwarded message:
From: "MG(R) Lee Baxter" <baxter@signalmountainassociates.com>
Date: April 6, 2011 5:15:40 AM EDT
To: Denise Northrup <Denise.Northrup@gov.ok.gov>
Cc: Baxter MG Lee <baxter@signalmountainassociates.com>
Subject: Talk with Gov ref healthcare funding
Denise, thanks for calling:
1. Gov will be in Lawton on the 15th at 10 for Army Reserve Center
opening. Appears she then has a break til the lunch I am hosting at 12.
Can I arrange to talk to her after the ceremony and before the luncheon
? Could even do it sitting in the car.
2. Did some checking last night after we spoke. According to Michael
Carnuccio,both Bob Sullivan and Dan Zalodeck have placed calls in the
last couple of weeks to Mary but Katie is the one returning the calls...not
a great practice I don't think
3. Just so you know, on two or three occasions, last one yesterday, I
have left voicemail for Katie and she does not return my calls. That is
frustrating
4. Despite all intentions and all efforts , the Governor is facing being
labeled as "bringing Obamacare to Oklahoma" if we stay with the federal
money. She will be perceived, even tho it is NOT TRUE of abandoning the
anti Obamacare position.
5. I have NEVER seen pushback like OCPA is getting from it's members
and large donors like they are getting on this issue and they are insistent
in their positions. House and Senate repubs are pushing daily for the
OCPA position.....
Despite the financial pressures, I believe the Governor must withdraw
from the $54m and do so soon in favor of other ways to fund the
exchange initiative, which I fully and completely support .
11519
I think you are right and I would like to talk to Mary on it. If I can do so
before the 15th, please let me know .
Governor Fallin and Denise Northrup do not have stronger supporters
than me. But the potential damage her and house and senate members
is both severe and long lasting I think.
OCPA fully supports that the governor is trying to do....fully...but can't
support using federal money to do it. We (you and I) should be working
hard to ensure OCPA And gov work hand in hand.
Look forward to hearing from you. Lee
The email below shows just how disappointed RINO Rep. Jason Nelson was when Fallin gave up on Obama Care. It also shows that the Senate blindsided the Governor's office. Of course the Senate leadership top guy had already told the Sooner Tea Party that the Senate was going to sink Obama Care/Fallin Care for the year back on March 6th. Jason Nelson confirms in the email below just how much he was involved in implementing Obama Care/Fallin Care Health Insurance Exchanges.
From: Jason Nelson
To: Katie Altshuler
Subject: RE: Oklahoma Senate won"t hear health insurance exchange bill
Date: Thursday, March 31, 2011 1:51:32 PM
Politically it's a killer – will cost seats at this point.
From: Katie Altshuler [mailto:Katie.Altshuler@gov.ok.gov]
Sent: Thursday, March 31, 2011 1:48 PM
To: Jason Nelson
Subject: Re: Oklahoma Senate won't hear health insurance exchange bill
Ya, nice huh! I guess the Senate needs to come up with a plan.
From: Jason Nelson [mailto:Jason.Nelson@okhouse.gov]
Sent: Thursday, March 31, 2011 01:49 PM
To: Katie Altshuler
Subject: FW: Oklahoma Senate won't hear health insurance exchange bill
What's the plan now?
Jason
Oklahoma Senate won't hear health
insurance exchange bill
Gov. Mary Fallin has supported the bill.
BY JOHN ESTUS Capitol Bureau jestus@opubco.com Oklahoman 3
Published: March 31, 2011
The Senate won't hear a bill championed by Gov. Mary Fallin that would help create an online state
health insurance exchange, Senate Pro Tem Brian Bingman said today.
House Bill 2130 would set up a board to oversee development of a website for Oklahomans to shop for
health insurance policies. The website is commonly referred to as a health care exchange.
The new
If you want to know exactly who

else was on the team attempting to force Obama Care down our throats read the email addresses In the email below from the governor's staff.

OCPA, Pat with CMA strategies (Congressman Tom Cole's lobbying group) Senator Stanislawski, the State Chamber of Commerce, then Senator Fred Morgan (now the State Chamber leader), Rep Glen Mulready (no surprise there!) and various state bureacrats.

The Senators involved were deep inside Senate leadership of course.
From: Katie Altshuler
To: (jason@ocpathink.org); (pat@cmastrategies.com); (stanislawski@oksenate.gov); (thompsont@oksenate.gov);
Andrew Silvestri; Bev_Binkowski@hcsc.net; Chad Warmington (chadw@okstatechamber.com); Cox-Kain, Julie;
Derek Lieser (DerekL@health.ok.gov)
;
Fred Morgan (morganf@oksenate.gov)
;
Glen Mulready
;
Jonathan Buxton
(Jonathan.buxton@okhouse.gov); Laura Brookins (laurabrookins@okhealthplans.org); Matt Robison
(mrobison@okstatechamber.com); Mike Brown (michaelbrown@finsvcs.com); Mike Thompson; Nicole Prieto
Johns (NicolePJ@health.ok.gov)
Subject: FYI: Virginia Health Reform Initiative
Date: Tuesday, September 27, 2011 3:44:01 PM
I was going through some old emails and found this…thought it might be of interest to some of you…
Governor McDonnell Receives Final Report and Recommendations
from the Virginia Health Reform Initiative Advisory Council
– Chairman, Secretary of Health and Human Resources Bill Hazel, Presented Governor
McDonnell with 28 Recommendations Highlighted by the Expansion of Medicaid Care
Coordination Models to Additional Geographic Areas, Clients, and Services and the
Virginia Gateway Project; Promotion of a Medical Team Model for Health Care Delivery –
Bottom line was that OCPA staff was pushing for the Health Insurance Exchanges until they faced a revolution from their own board members and donors. They did Oklahoman's no service in stiffening up Governor Fallin in the beginning days of Obama Care/Fallin Care. In the end both them and the Heritage Foundation turned 180 degrees once they saw the political winds shift. Sometimes leaders of groups begin to believe that they aren't out of touch. They get intoxicated with influencing government leaders without really thinking how the common people stand on the issues. But at the end it is obvious that OCPA helped convince Governor Fallin to drop any hopes of implementing her program.
Another group, Tea Party Patriots, got a total of four constituent emails, some sent from their Norman group and some sent from their Tulsa group along with one mention by Congressman Tom Cole's aide warning Fallin's office that the Tea Party Patriots in Norman had sent out an email using the Norman Tea Party email list.
The Oklahoma Tea Party group had one single mention by the Governor's staff but it appears that the staff was confused on who sent out the article. The article was highly critical of Fallin and the Oklahoma Tea Party is a big Fallin supporter.
The 912 groups in the state got a total of one mention from a constituent email sent to Fallin.
And of course the McCarville Report deserves a mention. A few references when he wrote a fawning article for Fallin from a staffer forwarding one of the articles. And he got his blog listed in the media list every so often as payment for his slavish devotion. But no mentions from outsiders sending in his articles. Payment for being a lapdog and nothing more.
Basically the Sooner Tea Party dominated the Obama Care/Fallin Care Health Insurance Exchanges as far as Fallin was concerned. We made them listen, we made them aware of the political cost for political acts against the will of the people, and we joined OCPAC board members and donors, and eventually the State Senate in showing her that the issue was political death, a killer in RINO Rep. Jason Nelson's words.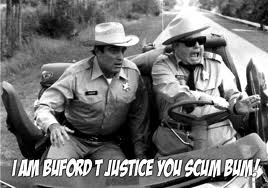 Is it Possible to Return to Conservative Values?
As the New Year approaches, it is only fitting and proper that we would end the year with a tale of the first Oklahoma State Senator that has a RINO Index score equal to a Democrat. Congratulations Senator Justice, this is your political story; A story of deceiving the public for your own personal gain. There is an old saying out there that goes something like this "Absolute power corrupts absolutely." It appears you live up to that saying.
As with any other of these undocumented Democrats, we started our research by going to

www.ok.gov

and looking at his brag sheet. There we find that this man has been living off the tax payers back for his entire life. He's a retired OSU County Extension Agent. So he sits there and draws his retirement check, and a paycheck from the Senate. Must be nice.
We do find it strange that with his experience in Agriculture and in the Senate that he is only the Vice-Chair of the Agriculture and Rural Development Committee. This must because he isn't from the liberal NE part of Oklahoma.
We next did an internet search to see what information was available on line about Senator Justice. For a man who's been in office as long as he has, he sure has tried to keep a low profile. The first item of interest we found was this. This will give you an example of some of his voting record and campaign finances during the 2013 session of the legislature.
We also found this article
. This listed some of his campaign donors for his last election. We found it to be incomplete and inaccurate. You need to look elsewhere for good quality information.
We next went to www.votesmart.org to see what information they had available on Senator Justice. We started with his biography page and compared it to his brag sheet on his web site. There was even less information there than on his brag sheet. We can only come to the conclusion that he is a very private individual who learned his political lessons well.
2012

Research Institute for Economic Development

97%
2011 Oklahoma National Federation of Independent Business 100%
2009 OkWatchdog Position on Consumer and Patient Advocacy 64%
Numbers like this show a pro-business leaning and little regard for patients and consumers. In other words folks, hang on to your wallets.
2013 Oklahoma Sierra Club 93%
2012 Oklahoma Sierra Club 0%
2010 Oklahoma Sierra Club 71%
2009 Oklahoma Sierra Club 75%
We next went to www.followthemoney.org to see what they had on his campaign finances. Here we were surprised to find that he claimed no donation from the party. We also found a file for a contribution from a lobbyist that seems to have his hands in everybody's pocket at the Capital.
Jul. 18,2011 Jami Longacre, Lobbyist, Longacre Inc. $750.00
This was all the information we could find on the lobbyist we mentioned earlier. We did find many more individual donations than any of the other reports we accessed had listed.
We next took a look at the Corporate, Union and Political Action Committee (PAC) donations he received. Here are a few examples of what we found.
Oct. 22, 2010

OneOk, Tulsa, Ok. 74103

$

500.00
Nov. 30, 2010 OG&E, Oklahoma City, Ok. 73101 $ 350.00
Sep. 26,2011 Cox Communications, Oklahoma PAC $ 500.00
Here we have two corporations that are some of the biggest supporters of the Oklahoma State Chamber of Commerce getting in on the donations early. In addition to that we have the Political Action Committee of a national corporation whose local offices are also large supporters of the Oklahoma State Chamber of Commerce.
Jan. 23, 2012 Oklahoma Medical PAC $ 500.00
Feb 04, 2012 Oklahoma Pharm. PAC $1,000.00
These are just two examples of Medical Political Action Committees that donated to his campaign. Many more are listed. Between the desire of the medical PACs and the Oklahoma State Chamber of Commerce, is it any wonder we have to fight against repeated assaults of Obamacare every year.
We next took a look at the voting record for Senator Justice for the 2013 legislative year on subjects that matted to Oklahomans. Here is what we found.
HB 1359 Regulating Animal Shelters, Did not Vote
HB 1740 Scrap Metal Dealers Regulations, Voted Yea, Liberal
SB 854 Union Reform, Voted No, Liberal
HB 1917 Contingency Planning for Loss of Federal Fund, Did not Vote
HB 2180 Creation of New State Agency, Voted Yea, Liberal
SB 1126 Compete with Canada Film Act, Voted Yea, Liberal
HB 2195 Debt Spending Caps, Did not Vote
SB 76 Raise Candidate Filing Fee Bill, Voted Yea, Liberal
HB1031 Medicaid Expansion Hospital Tax Extension, Voted Yea, Liberal
Unbelievable. This man has the nerve to claim to be a Conservative with a RINO Index score of 15 achieved by missing three votes. We are pretty sure Nancy Pelosi and Harry Reid would welcome him with open arms.
Senator Justice I's men like you that give the Oklahoma Republican Party a bad name. You are there to do a job for the citizens of your district and the State of Oklahoma, not the Oklahoma State Chamber of Commerce. We know you are term limited Senator. Why don't you try something different for a change? You took an Oath of Office. Live up to that Oath and do some good for the people for a change. If you feel you are unable to do that then resign and allow the position to be filled by someone who will.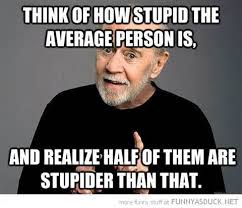 She Ain't All She's Cracked Up To Be
Unless The Angle Is Taken Of Her Backside
By Ms PM
(Editors note: The bill passed last year that combined a state income tax reduction with money for fixing the Capitol was acknowledged as a log rolling bill during debate in the House. Those familiar with the tactics of the State Chamber of Commerce know two things; that they prefer bond sales so their members can skim off massive profits from bond sales fees and fat interest rates off the top and that the State Chamber has fought income tax reduction for years. The reason is they are in the business of promoting and passing legislation that gives tax breaks to their members. Lower taxes or eliminate income taxes and all their hard earned work evaporates. These people aren't paying taxes, why would they want to lower taxes? Right now you are paying the bills, no skin off their noses. So passing what was an obvious log rolling bill allowed the politicians to claim credit for doing nothing and guaranteed them another crack at passing the bond issues.)
Dang! We sure called it right in last week's story about how the idiots at large were pretending to be so disheartened when the new law about lower income tax was thrown out by the Oklahoma Supreme Court. Now that we've graduated from the mind readers academy, let's see how many holes we can poke into this week's story about our great, fearless and conservative Oklahoma Governor Mary Fallin, known by many as Ole' Diarrhea Mouth. As with any really good politician you must acquire more than the attention span of a gnat to put the pieces together. The picture would be that of a saintly woman unless it's a full body shot which would show that her feet are on backwards. If you're lucky to get up close and personal with the photograph you would be able to see the hole in the side of her neck has been cropped out.
In this article we're comfortable singing the tune little kids say "liar, liar, pants on fire." All of a sudden a great ball of fire swept the earth and smacked her right on the noggin. All of a sudden the great money god told her that the projection of revenues would be down $170.8 million and even though she continues the ride on the wagon of lower taxes, now she can't cause there ain't no money. Is anyone picking up on no matter what happens, it's not her fault? Last week it was the courts fault for not passing the unconstitutional law so people could see a reduction in taxes. This week it's because taxpayers haven't been raped thoroughly enough to see a reduction.
We always get the same old blah, blah, blah. This on the record comment is no different than any of her other used up and exploited rhetoric, "We're going to continue to talk to the Legislature about what is possible this legislative year as far as it relates to tax cuts. We still believe in that as a state, but we do have a lot of other needs in Oklahoma."
One of the "needs" in her bag of tricks would be the support of a bond issue to fix the Capitol and some other state projects. We can only wonder what these other important state projects might entail. Any way you look at it Governor Fallin is a spend till you drop Republican, perched atop a fence post like a good buzzard waiting to pounce on any money that comes along. Anyone with any sense knows to live within your means and unfortunately there are many within our house of cards falsely representing conservative ideals. The taxpayers footing the bill and believing her lies may one day wake up and kick her sorry cracky-ass to the curb.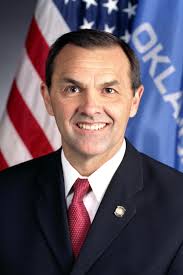 The Associated Press called the other day inquiring about Tea Party support for Brogdon in his 2014 run against Mary Fallin for Governor. I gave them my view when asked if Brogdon's taking the Insurance Commission job is going to hurt his support among grassroots. And that was "We are going to find out, aren't we." And that while he isn't the perfect candidate out there because of taking the Insurance Commission job, there aren't any perfect candidates out there.
Had Brogdon asked me I would have told him not to run because he probably won't have the financial backing to succeed. Last time we in the Tea Party worked our tails off walking precinct for the man and there was a constant shortage of signs and other supplies. Yes, Charlie Meadows and the rest of the Birchers will support him along with the majority of the 2010 supporters but they starved him for cash then; anyone think they will come through this time? And the Birchers are generally too old to do much political volunteering and there are few that have sufficient income to donate to candidates. Brogdon himself has probably the worst possible flaw for a candidate; he doesn't like to ask for money and when it is offered he will refuse money that has strings attached to it.
Don't get me wrong, that is an admirable trait to turn down money with strings, but it is also a recipe for not having any financial backing. Face it; donors always want something in return for support. Face time if elected, special consideration to their pet projects or agendas, some flat out expect to get certain legislation passed if they support the candidate. Or certain legislation killed…. Maybe his three years away from the legislature has changed him and he will find the confidence to ask for money. Maybe he will have realized that he is going to have to take money from those that offer even if they aren't completely altruistic, after all it is enough that he follow the law and refrain from accepting money in return for specific acts. There is nothing wrong with saying that the donations will allow him to be elected and to push for X, Y, and Z on his agenda.
The other thing that I would have expressed to Brogdon would be to be very careful on who he allowed into this campaign. Last time he had several characters that wound up working for Mike McCarville and Neva Hill and that included attacking long time conservative legislators. I've never really understood how two of them could have infiltrated so close into his inner circle and him not have picked up on how politically agnostic they were. Brogdon appears to be leaving a lot of previous staff behind as well and some of them won their districts for Brogdon. That does not bode well for a successful race.
The other part is that bless her heart, Mary Fallin hasn't make huge enough mistakes to make her vulnerable enough.

The fact is when we beat her a***

hard enough on Obama Care/Fallin Care she did the right thing and backed down.

Reading the 50,000 emails released on the Health Insurance Exchanges showed the underbelly of the governor's staff and Fallin herself trying to ram it through, they even considered using an executive order, but Fallin wasn't willing to throw herself on the political sword to accomplish her master's goals.

She certainly lost a lot of support among Republicans over Obama Care/Fallin Care but is it enough to swing the needed 12% primary votes for Brogdon to win the primary?
Fallin will be a disaster for the conservative movement and the welfare of the people in the state in general if she wins re election. We all know that she is following in the footsteps of other governors like Keating and will go right back to Washington D.C. after her time as governor is over. She will have little reason or necessity to back down from a public political butt whipping since she will have no need for the voter's support. Her veto pen will be filled with ink and she will spend all her political capital in an effort to run progressive legislation through the legislature in the coming four years.
But I believe that Randy Brogdon is basically a good man and would make a great governor. And in politics good men don't survive unless they surround themselves with hard men and women that can protect them. We have a saying; "All politicians lie. The good ones lie not to others but to themselves." So if he has learned to balance his ideals with reality, is careful choosing his staff, learns to ask and accept political donations, he might just pull this off. The odds are against him like they were last time and he did an outstanding job getting the 39% of primary votes in a four person race but it wasn't enough to win. He rode the Tea Party wave too and the movement has shrunk quite a bit although those that are left are generally far more knowledgeable and effective than we were four years ago.
Will we support Brogdon in his race for the governor's office? Perhaps if he shows that he learned his lesson last time and is going to fix the problems that held him back. We certainly wish him success and I'd say that the majority of Tea Party supporters will vote for him. What remains to be seen is if we can recruit enough activists that will put their money to work for him or walk enough precincts to get his message out.
2013 Senate members and House Members
Please copy the block of emails for your contact list so you are able to email all of them and help to inform and educate them before the new sessions begin. Use Bcc to send dozens of email with one email from you to them. This will look like you send each one of them a personal email with only their email showing as the recipient. Please mention the Sooner TeaParty in your emails so they will have a healthy respest for what we do.
Here are the updated House members email addresses in three blocks of Thirty- four each and updated senate emal addresses in one block
.
Rem
ember to strip the unsubscribe link before forwarding this newsletter to prevent someone from taking you off our list! Use our forward this email link at the top of the newsletter to prevent being accidently unsubscribed.
Money is always needed for printing costs, postage, sign materials, and robo call costs. We are tightfisted; we will spend your hard earned money wisely and frugally as we do our very best to clean up Oklahoma politicians so we can begin to clean up our country.
You can donate by sending a check to Sooner Tea party, 358 North Rockwell Ave, Oklahoma City, OK, 73127 or visit Soonerteaparty.org and use the Paypal donation button.