Friends & Neighbors:
I have updates on a few Maryland policy topics, including vaccines, policing, Purple Line, marijuana & more. Details below.
Thanks for being engaged & stay safe!

P.S.
I'm also hosting my first Zoom re-election fundraiser this Tuesday 12/15 7-8pm, and it's open to online donors of any amount: https://davidmoon.us/puzzle/
--> Yes it's another Zoom, but: 1) I made puzzles, 2) Rep. Jamie Raskin will join to discuss 2021, and 3) NY Times best-selling graphic novelist Robin Ha will do a live-reading for us (she made the puzzle art below!) *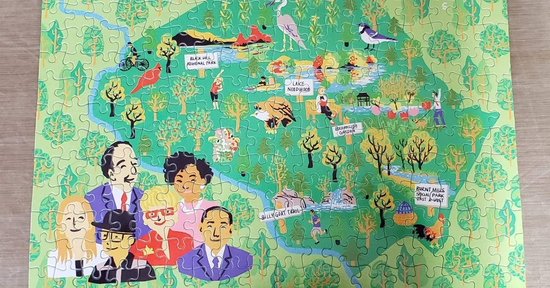 By Authority: Friends of David Moon. Chair: Marlana Valdez. Treasurer: Usman Ahmed.
DISCLAIMER: I do not accept corporate contributions. In addition, by making a donation above, you are certifying that each of the following statements is true: (1) I am not a foreign national who lacks permanent residence in the United States; and (2) This contribution is made from my own funds, and not those of another. Note that a person can contribute no more than $6,000 to each Maryland state campaign account during the four year cycle, including in-kind contributions. The current cycle began on January 1, 2019 and will end December 31, 2022. Contributions to political campaigns are not tax deductible.